What Jokowi's delay in forming a new cabinet says about politics in Indonesia
In June Indonesia's re-elected President Joko "Jokowi" Widodo told representatives of the Indonesian Business Association that since he will not be able to seek another term in 2024, he is "not beholden to anything or anyone" for the next five years.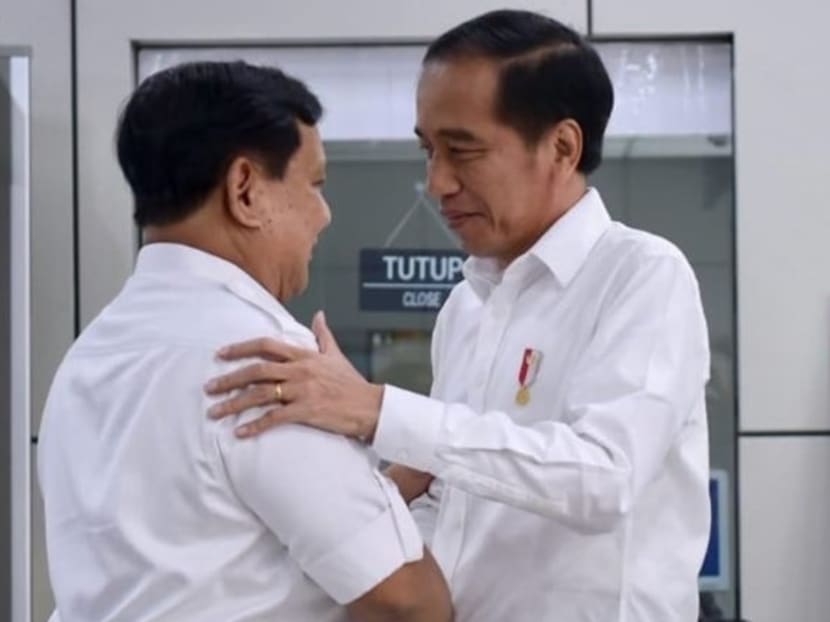 In June Indonesia's re-elected President Joko "Jokowi" Widodo told representatives of the Indonesian Business Association that since he will not be able to seek another term in 2024, he is "not beholden to anything or anyone" for the next five years.   
Consequently, Mr Widodo said he will be able to do whatever is necessary for the good of the country, especially in furthering economic development, hinting that bold moves and "breakthrough" policies are in the making.
Since one of Mr Widodo's first acts in his second term will be the formation of a new cabinet, how much autonomy he has in the process will be one of the clearest signs of whether political patronage is still at play.
In May, after he was declared winner of the presidential election, the incoming president said in an interview that he has absolute prerogative in choosing his ministers and denied that a quota system exists to reflect the size and weight of the political parties within his coalition.
Nevertheless, Mr Widodo has already run into difficulties exercising this prerogative.
Earlier this month, Bloomberg reported that the president had initially planned to announce his new cabinet in June, in the immediate aftermath of his official declaration as the winner of the election by the Indonesian Electoral Commission.
But he had to delay this until his inauguration in October "amid simmering tensions between coalition partners over how to carve up cabinet positions".
The National Awakening Party (PKB), for instance, told the press it expects 10 seats in the new cabinet, or roughly a third of all seats, since the current cabinet has 34 portfolios.
PKB's demand could only be described as unrealistic since it is a junior partner in the coalition. But the bravado with which it made the claim goes to show the vaunted presidential prerogative in cabinet selection is perhaps not so iron-clad.
On another occasion, Mr Widodo told reporters they might see "young capable people in their 20s" appointed to the cabinet.
This was immediately shot down by Megawati Sukarnoputri, chairwoman of the Indonesian Democratic of Struggle, Mr Widodo's main political patron, who said that she preferred ministers with "experience in government" because "being a minister isn't about looking cool".
Such attempts at interfering with an essential presidential prerogative suggest that Mr Widodo is anything but not being beholden to anyone.
Caving in to pressure by postponing the announcement of his new cabinet has come at a cost. First, the long delay has only abetted his coalition partners to come up with further political manoeuvres.
The hiatus has also resulted in lameduck ministers waiting out their terms. There will be some degree of public concern over whether these ministers will take the opportunity and make use of their positions to advance their personal interests before stepping down. 
With three ministers in the outgoing cabinet implicated in corruption scandals and currently investigated by the Corruption Eradication Commission, such concerns are not invalid.
Conversely, a minister may be pushed out for reasons other than a tainted track record or underperformance.
Minister of Fishery Susi Pudjiastuti, who has high public approval ratings, is said to be excluded from the next cabinet.
This is allegedly for her frequent insubordination towards the coordinating minister for Maritime Affairs Luhut Pandjaitan, including her refusal to cease blowing up impounded foreign vessels caught illegally fishing in Indonesian waters. 
At a recent public event, Ms Pudjiastuti said her goodbye and asked fishermen to preserve her legacy, seemingly confirming the rumour that she will be replaced.
There is no constitutional barrier for a re-elected Indonesian president to announce a new cabinet as soon as his or her electoral victory has been officially confirmed, even if there is a new vice-president, as is the case after the latest election. 
The Indonesian Constitution makes it clear that ministers serve at the president's pleasure. Hence, the delay could only be for political reasons.
Since the institution of direct presidential election in 2005, Indonesia has only had two presidents: Susilo Bambang Yudhoyono and Mr Widodo himself, both of whom are two-term presidents.
Upon his re-election in 2009, Mr Yudhoyono chose to announce a new cabinet only after his inauguration. But this was in keeping with his reputation of being cautious and slow-moving.
Mr Widodo, however, has gone to great lengths to cultivate exactly the opposite image; as a decisive and businesslike man.
An early announcement of a new cabinet would have bolstered such credentials and sent out a strong message that the second Jokowi administration means business. Appointing new ministers several months ahead of his inauguration would also have given them extra time to come to grips with their respective portfolios.
The ongoing cabinet saga has revealed Mr Widodo to be a man of contradictions. In a recent speech outlining his vision for Indonesia, he said that the opposition's role as a check and balance on the government is a "noble" one.
Yet when he met with his political rival Prabowo Subianto recently, he confirmed that Mr Subianto's party may join the government and have seats in the cabinet. 
While the gesture was hailed as a moment of reconciliation after such bitter campaigns by both sides, it will likely decimate the opposition, calling into question the president's earlier comments on its role.
Despite Mr Widodo's intent to usher in a brave new era, political realities in Indonesia may just prevent him from doing so. Not being a party leader himself, the president is, whether he likes it or not, beholden to the party bosses — there are at least nine of them — within his coalition.
Mr Widodo's own political constraints may be the reason behind his predilection for accommodating both friends and foes, including welcoming rivals into his administration, even though his government still commands a majority in parliament without them.  
For a president who often urges Indonesian bureaucrats to "think outside the box", Mr Widodo's inability to buck his predecessor's modus operandi is disappointing if not troubling. 
The current political jostling for posts in the new cabinet by his partners, often at the expense of the president's prerogative powers, is a strong reminder that the great changes promised for Mr Widodo's second and last term may not come to pass.
ABOUT THE AUTHOR:
Johannes Nugroho is a writer and political analyst from Surabaya whose commentaries have appeared in the Jakarta Post and Jakarta Globe since the 1990s. He is currently working on his first novel set around the May 1998 riots in Indonesia.