When fake news makes it harder to tackle the threat of online radicalisation by far-right ideology
The recent news of a 16-year-old Singaporean who became the youngest detainee under the Internal Security Act for plotting to attack two mosques in Singapore has ramped up focus on the persistent and growing threat of online radicalisation in the country.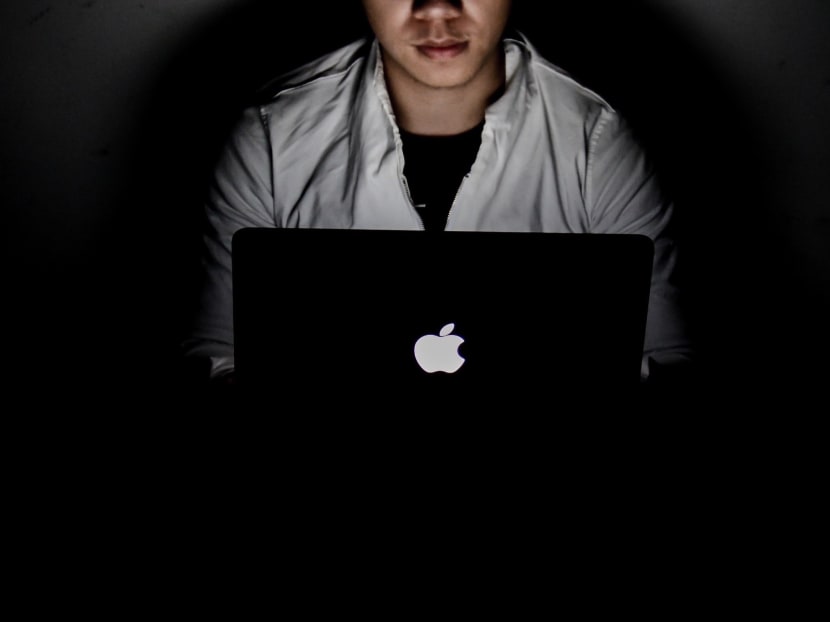 The recent news of a 16-year-old Singaporean who became the youngest detainee under the Internal Security Act for plotting to attack two mosques in Singapore has ramped up focus on the persistent and growing threat of online radicalisation in the country.
What was notable about this latest case was that the teen was also the first detainee to be influenced by far-right extremist ideology.
Much of the commentary surrounding this case has focused on the challenges that such radicalisation poses to the harmony, safety and security of a multi-racial and multi-religious society such as Singapore.
However, what has been missed in these observations is the dangerous link between radicalised individuals and the increasingly ubiquitous phenomenon of "fake news" that has been seen around the world.
FAKE NEWS, THE FAR RIGHT AND RADICALISATION
Previous instances of radicalisation in Singapore have featured individuals who have consumed online content propagated by terror groups such as Isis. 
These have traditionally featured extremist views and deliberate misinterpretations of the Islamic faith, which can be construed as disinformation or fake news.
However, the emergence of far-right ideology as a platform for radicalisation deepens the link between potential radicalisation and fake news, a worrying trend for Singapore.
Many far-right political groups and parties trade in conspiracy theories and outright outlandish falsehoods that border on the ridiculous. 
These have been amplified by the rise of mobile technology and social media platforms. A recent research study conducted at Harvard University showed that platforms such as Reddit, Twitter, and Facebook produce more stories that reinforce conspiracy theories than mainstream sources.
Besides allowing such ideas and theories to spread faster globally, social media typically also features less editorial standards compared to mainstream platforms, which means that plainly fake and false ideas and ideologies can be more freely disseminated and consumed at a faster rate than ever before.
The far right has leveraged on this to spread conspiracy theories that feed on people's fears, with some central themes that include white nationalism, neo-Nazism, anti-immigration and anti-Muslim narratives.
Among these theories, there are a number which stand out in terms of their extreme ideas and deadly real-world impact, namely the QAnon, Pizzagate and the great replacement theories.
The QAnon theory, made famous by supporters of former United States president Donald Trump, presents the gruesome allegation that a Satan-worshipping pedophile ring led by prominent Democrats, Hollywood actors and Jewish financiers rule the world, and that Mr Trump had been leading a fight against this group. 
The theory has been linked to various violent acts including kidnapping and murder. The Federal Bureau of Investigation has identified QAnon as "domestic extremism" in 2019.
In a similar vein, the Pizzagate theory emerged in 2016 with a claim that Hillary Clinton and her top aides were running a child-trafficking cult centred in a Washington pizza parlour. 
The real-world consequences of this fake news was seen in December 2017, when a gunman fired a military-style assault rifle inside the pizza store in order to "save the children".
The great replacement, or "Le grand remplacement" theory is of French origin and is attributed to French anti-immigration writer Renaud Camus. 
It argues that white people are being replaced by non-whites due to the low birth rate of white women who are now more focused on work and careers instead of raising children. 
It alleges that, in addition to the growth of minority communities, white communities are also being replaced "at an ethnic and cultural level through migration". 
Terrorists have cited these arguments in recent attacks, which again underline the seriousness of the threat and how it moves from online into the real world.
This last theory is of specific relevance to Singapore, as the teenaged detainee who plotted to attack two mosques here was influenced by Christchurch attacker Brenton Tarrant. 
Tarrant's manifesto appears to draw on Camus' work, including plagiarising the title "Le grand remplacement".
The teenager was drawn to the anti-Muslim aspect of Tarrant's ideology and had planned to mimic various aspects of Tarrant's attack in New Zealand in 2019.
As such, the threat of fake news and falsehoods, on which many conspiracy theories are founded, is a clear and present danger for societies around the world today, given the direct links to potential online radicalisation.
TACKLING FAKE NEWS UPSTREAM 
The more popular and well-known examples of fake news in Singapore have typically focused on politics and politicians, social issues such as immigration and more recently on Covid-19 and the vaccination efforts. 
Some are even lighthearted and satirical in nature.
While these can have the dangerous effect of confusing people and spreading unhappiness, the risk of fake news leading to increased incidents of radicalisation and spillover into real-life threats is far more serious and insidious.
It has been acknowledged that the work of agencies such as the Internal Security Department (ISD) have managed to prevent attacks on Singapore soil, and stopped radicalised individuals from going overseas to conflict zones to fight. 
Law and Home Affairs Minister K Shanmugam said in light of recent events that Singapore had been "fortunate that ISD has been very effective".
However, the work to combat fake news requires more than just the efforts of the authorities.
Experts around the world have highlighted the need for a whole-of-nation approach when it comes to building resilience and defence against fake news and disinformation. 
This ranges from a legal framework and government efforts, to contributions by the private and social sectors, education institutions and individuals themselves.
The most robust defence against fake news is a society that is educated, aware and informed about the threat, and which possesses an innate emotional scepticism that prevents the wholesale belief, absorption and sharing of any and all content on various platforms.
This requires a cultural and mindset shift which is slow to put into effect and requires efforts by all parties involved. 
Despite the challenges this presents, it is important to realise that it will be critical to Singapore's safety and security in the years ahead.
The battle against online radicalisation is but the downstream version of an upstream battle against fake news. 
The earlier we can nip the fake news threat in the bud, the better our chances in keeping society safe from further incidents of online radicalisation and all the risks this poses to our society.
ABOUT THE AUTHOR:
Nicholas Fang is a former Nominated Member of Parliament, and founder and managing director of Black Dot Research, a market and social research agency that also offers a not-for-profit fact-checking service focused on debunking fake news that affects Singapore and Singaporeans.