Why the 4Bs in Singapore healthcare matter
2021 was supposed to be the year science saved us.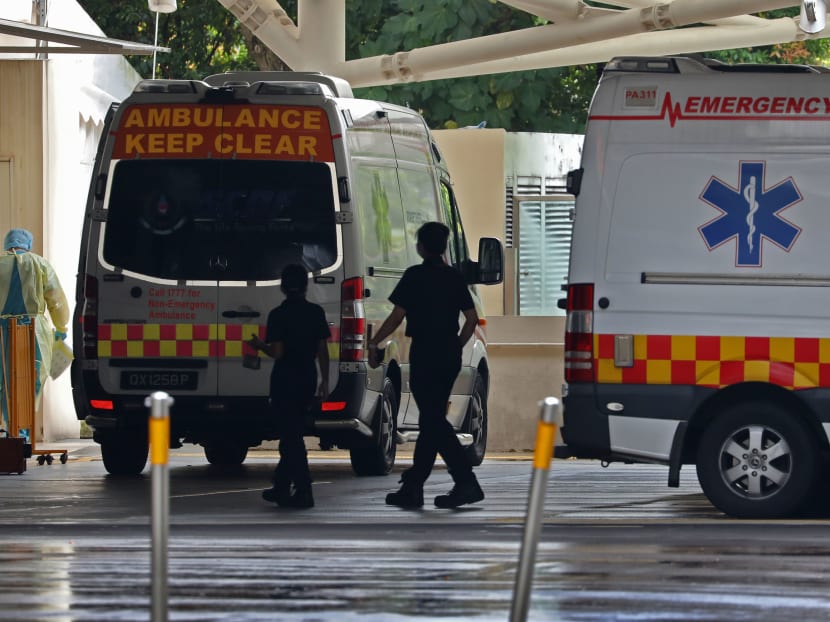 2021 was supposed to be the year that science saved us.
Singapore became the first country in Asia to commence Covid vaccination on Dec 30, 2020, and 2021 opened with optimism the worst was behind us in the fight against the coronavirus.
Alas, it was not meant to be, with the pandemic still raging as we enter 2022.
What are some other healthcare developments of note in the past year and what lessons do they hold for Singapore healthcare?
I would like to focus here on the 4Bs.
First, biology.
Record fundraising in 2021 suggests that our local biotech startup ecosystem is finally flourishing.
Hummingbird Bioscience, which focuses on precision biotherapeutics, raised US$125 million (S$169 million).
MiRXES, a micro ribonucleic acid diagnostic platform secured US$77 million in Series C funding whilst another A*Star spinoff ImmunoScape received US$14 million.
The funding aside, Lucence, yet another A*Star spinoff made available saliva testing for Covid-19, and cPass, a locally developed test for Covid-19 neutralising antibodies which was approved by the United States Food and Drug Administration at the end of 2020 became widely available in Singapore and globally.
These very positive developments augur well for Singapore. Maturing of the biomedical sector and the ensuing expertise in digital health, laboratory medicine and molecular diagnostics is integral for national pandemic preparedness. 
The sector also creates good jobs for citizens and residents and drives foreign investment.
Beyond biology, perhaps behaviour was the bigger story and most governments including Singapore's were taken aback by the vehement resistance to vaccinations among some in the population.
Shadow groups also emerged that actively encouraged rejection of vaccines, citing safety concerns that had been repeatedly debunked by the authorities and medical bodies.
Changing tack, the Government went from the initial charm offensive in encouraging the unvaccinated, especially seniors, to be vaccinated to increasing use of punitive measures such as restricting access to public spaces, refusal to cover Covid-related medical bills of the unvaccinated and prohibiting unvaccinated workers from their workplaces.
The Protection from Online Falsehoods and Manipulation Act (Pofma), colloquially known as the "fake news"' law, was also used against organisations and individuals involved in spreading misinformation about Covid-19 vaccines.
Covid-19 aside, behaviourally-related conditions took a turn for the worse nationally.
The latest National Population Health Survey showed a concerning uptick in health risk behaviours — binge drinking worsened, physical activity levels dropped, health screening rates declined.
Singapore's five-year-old war on diabetes has yielded little fruit with prevalence rates increasing from 8.8 per cent in 2017 to 9.5 per cent in 2020.
Individual health behaviours and choices are now clearly matters of national and collective concern and population health will be a major thrust in 2022 and beyond.
The pandemic may have occupied centre-stage these last two years but the 800-odd deaths from complications due to Covid-19 so far is just a fraction of the 22,000 deaths annually.
Of these, over two-thirds are caused by cancer, heart, brain or lung diseases. In all of these diseases, behaviours play a part in prevention, screening and early detection.
Singapore needs its people to do the right things for themselves, that is, exercise regularly, eat sensibly, attend health screenings as well as avoid smoking and other deleterious behaviours.
These individual decisions add up to a healthier and better society at large. Personal responsibility is central of course but the classic public health analogy of a person pushing a cylinder up a slope is very valid: Individuals have to do their part, but the gradient of the slope is determined by the Government and society.
How do we make it easy to do the right things?
This brings me to the importance of a third B: Bureaucracy.
The era of small government is over and United States President Ronald Reagan's (in)famous 1986 quip that the "the nine most terrifying words in the English language are 'I'm from the government and I'm here to help"' sounds strangely dated in 2022.
Government matters and the quality of government matters.
Despite the accusations of "flip-flopping" and mixed messages in the fight against Covid-19, Singapore has not seen overwhelming of its health system, long lines for Covid-19 testing and overall death rates are still very low compared to many other countries.
It's early days still for other major government initiatives but the efforts in improving migrant worker healthcare spearheaded by new Manpower Minister Tan See Leng and attention to mental health championed by Prime Minister Lee Hsien Loong himself are very positive steps in the right direction.
The final B is budget and Finance Minister Lawrence Wong's Budget Statement on Feb 18 will be closely watched.
In healthcare, the tea leaves are clear — health and healthcare are existential and programmes to safeguard these must be preserved and fortified.
Last year, the Government's budget allocation for health exceeded that of defence for the first time ever and 2022 will most likely continue this trend. Building up pandemic resilience and readiness for what Prime Minister Lee describes as "Disease X" will be vital and requires substantial funding.
However, government coffers are not endlessly deep and priorities will have to be set.
Yes, the Goods and Services Tax (GST) is set to rise in the next three years to 9 per cent from the current 7 per cent and this will help bolster the budget for healthcare.
But this and other injections will not be enough if we do not intervene on the expenditure side of the equation too. Healthy people consume less healthcare services and national population health measures need to be ramped up.
On pricing, last September saw changes to oncology drug pricing.
The Ministry of Health is now setting specific Medishield Life claim limits for drugs based on their cost-effectiveness instead of the current blanket S$3,000 per month regardless of which drugs are used.
This is administratively simple but unfortunately encourages pricing of drugs close to S$3,000 to maximise the amount claimed.
Hence a drug which should have been priced at S$300 given the clinical value it delivers is instead priced much higher to the detriment of MediShield Life as an insurer and to all of us as policy holders.
The linkage of claim amount to clinical value limits this anomaly and is a step in the right direction.
In fact, I would go further to say these concepts should be expanded to other high-expense specialties such as cardiology and orthopaedics before becoming embedded in our collective DNA across the entire health financing system.
However, there may be other facets of healthcare where prices should actually go up.
Consultation fees in primary care have remained fiendishly low resulting in short consultations and focus on the acute symptoms. Perhaps doctors also order more tests and prescribe more medicines to shore up their bottom lines.
Would higher fees permit a more holistic approach including lifestyle coaching, attention to mental health, appropriate health screening needs and so on?
The healthcare financing system will require careful calibration regularly to ensure budgets are sustainable for the Government and for healthcare providers, and most importantly that citizens are obtaining the healthcare we need without undue financial hardship.
2021 will be remembered not just for Covid-19 but also for the first signals that life has to go on and it has.
Biology, behaviour, bureaucracy and budget — these 4 Bs summarise the balancing act that healthcare will have to successfully accomplish in the years ahead, Covid-19 notwithstanding.
ABOUT THE AUTHOR:
Associate Professor Jeremy Lim is director of global health at the National University of Singapore's Saw Swee Hock School of Public Health.