Why American Internet giants fail in China
No matter how hard Uber tried to spin it positively, the truth is that the Californian giant's tyres were flattened in China.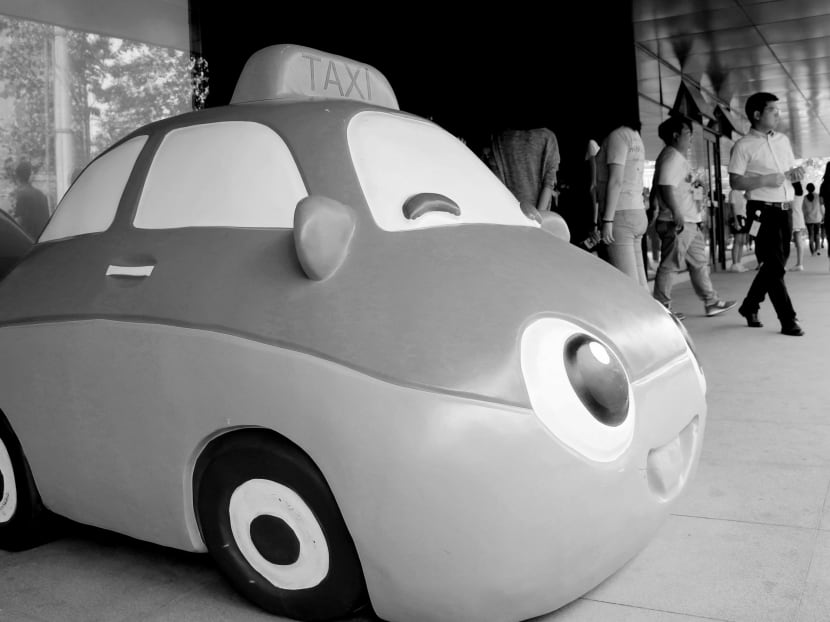 No matter how hard Uber tried to spin it positively, the truth is that the Californian giant's tyres were flattened in China.
Its merger with Chinese rival Didi Chuxing (formerly Didi Kuaidi), announced on Aug 1, meant the American ride-hailing firm has given up its operations for a small stake in the Chinese ride-hailing giant.
Some commentators have hailed it as a boon for Uber, which has been in a bruising billion-dollar battle with Didi for years. But there is no denying who the loser is in this bout.
As The Economist put it: "The brash Silicon Valley giant has done what seemed unthinkable just a few weeks ago: Surrendered."
If it is any consolation, Uber can find plenty of rich shoulders to cry on back home. It has joined a glittering alumni of slain United States tech giants, many of whom still have carcasses rotting in the Chinese cyberspace.
They include Google, Yahoo, Amazon, eBay, MySpace, Groupon, YouTube, Twitter and Facebook.
The record of major American Internet companies in China has been abysmal and there are recurring themes behind their failures.
COPY AND PASTE DOESN'T WORK
Most of these tech giants committed a classic mistake of replicating its successful business model at home in China. But as a famous management cliche goes, whatever got you here will not get you there.
Uber learnt it the hard way. It insisted on using Google maps initially even though the service is not reliable in China. It stuck to credit cards as the mode of payment even though most Chinese still do not own plastic.
Didi allowed its customers to pay through mobile app WeChat, which is increasingly the preferred payment method of the Chinese.
EBay made the same error when it entered China in 2003.
It maintained its global practice of charging for listings, only to be completely outmanoeuvred by Alibaba's Taobao.
The Chinese upstart was free to use. And while eBay continued to be an auction site, Taobao quickly moved towards sales when it became clear the Chinese netizens were uncomfortable and unfamiliar with auctions.
SLOW AND STEADY LOSES THE RACE
While the Chinese economy moves at breakneck speed, in its online world, the pace goes up a further notch or two.
Very often, by the time a US tech giant is ready to enter China, several copycats have already been sucking up market share in the mainland.
It is believed that a Chinese cyber clone can be ready in Zhongguancun in Beijing, the Silicon Valley of China, within weeks of a fresh start-up taking off across the Pacific.
Take Groupon for example. By the time the group-buying giant was ready to enter China in early 2011, Chinese consumers were already familiar with dozens of domestic copycats.
Groupon's China site, Gaopeng, never took off in a big way. In the wild, wild east of China's online space, one of its Chinese competitors even bought and set up the Chinese domain Groupon.cn, which at one point did better than Gaopeng.
Similarly, Uber did not move fast enough into China. When it finally launched in the country in mid-2014, its main rivals, Didi Dache and Kuaidi Dache — which would later merge to become Didi Chuxing — had already covered 434 cities cumulatively.
CHEAP IS GOOD; FREE IS BETTER
Chinese netizens are extremely sensitive to prices. In fact, they are almost allergic to paying for content or services online.
Chinese search engine giant Baidu took off at the turn of the millennium, just when the Internet was growing in the country, because netizens wanted to download pirated songs easily.
That was a major reason why many Chinese went online then.
Google did not offer that. By the time it caught up with a similar free service in 2009, it was too late.
Similarly, Amazon entered China in 2004 as a direct-seller, offering products from major retailers and wholesalers.
In contrast, its Chinese rival Taobao preferred a model where it served as a platform for hundreds of thousands of small businesses to sell their goods.
This led to a vicious price war among those businesses on Taobao, while consumers picked up cheap purchases and kept coming back for more.
Amazon quickly earned a reputation in China for being more expensive than Taobao. Its humiliation was completed in 2015 when it had to open an online store on Alibaba's online marketplace Tmall.
Uber has burned an astonishing US$1 billion (S$1.34 billion) a year in China in a price war with Didi, pampering commuters with fares cheaper than taxis. It was a loss which eventually proved too heavy to sustain.
LONG SHADOW OF CHINESE GOVERNMENT
Even after overcoming the earlier hurdles, the American tech giants still have to come to terms with the biggest player of all in China — the government.
For the likes of Facebook, Twitter and YouTube, the censorship apparatus of China has been so crude, wide and long-lasting that they have not even had a chance to create a presence in the country.
Access to all three sites from China have been blocked for years by a tool dubbed the Great Firewall of China.
The blockage created a parallel cyber universe in China, offering clones like WeChat, Weibo and Youku plenty of space to grow.
Other US players such as Google struggled with regulations which seemed determined to make the tech titans' lives difficult.
Censors constantly monitored its search engine, erasing or blocking content, before Google finally exited the market in 2010.
Uber, being seen less as a threat to national security, had an easier ride comparatively. But a recent new law passed in China was still regarded as a bane for the firm.
The ban on rides operating below cost, which would stop subsidies, is expected to hurt Uber more than Didi.
Uber has been heavily dependent on giving subsidies to drivers so as to grow its market share.
CHINESE CLONES OUTWIT US MASTERS
The American companies have been repeatedly outsmarted by their Chinese rivals, which have adapted their products to suit the Chinese netizens better.
WeChat, for instance, has morphed from a WhatsApp clone into an all-in-one Internet platform which allows payments, games, file-sharing, in addition to instant messaging.
Sina Weibo, China's top microblog, has also overtaken Twitter with features popular with the Chinese, such as a wider range of emoticons and easier tracking of comments.
Even Didi went one better than Uber, starting its operations with taxi hailing and not private cars so as to ease the angst of taxi drivers and with that relations with the local authorities.
Such adaptability are sorely needed by the US tech giants if they wish to succeed in China.
Not only must they be fast and nimble, but they have to also be prepared to rip apart their winning formula and offer a vastly different product in China.
The Chinese market does come with its peculiarities which demand precision and a unique approach.
As Alibaba's Jack Ma said: "eBay may be a shark in the ocean, but I am a crocodile in the Yangtze River. If we fight in the ocean, we lose — but if we fight in the river, we win."
In the cyberspace of China, with a mouth-watering market of 700 million netizens, the Chinese crocodiles have reigned supreme.
ABOUT THE AUTHOR: Peh Shing Huei is author of When the Party Ends, winner of the Singapore Literature Prize 2016, and former China bureau chief of The Straits Times. He is also the founding partner of The Nutgraf, a writing and communications agency.