Why antimicrobial resistance puts our health at risk and how vaccinations can help
This week marks World Antimicrobial Awareness Week (Nov 18-24), which the World Health Organization (WHO) hopes will raise awareness of this important group of medicine. Why are antimicrobials important and what are some recent developments that warrant Singapore paying closer attention to them?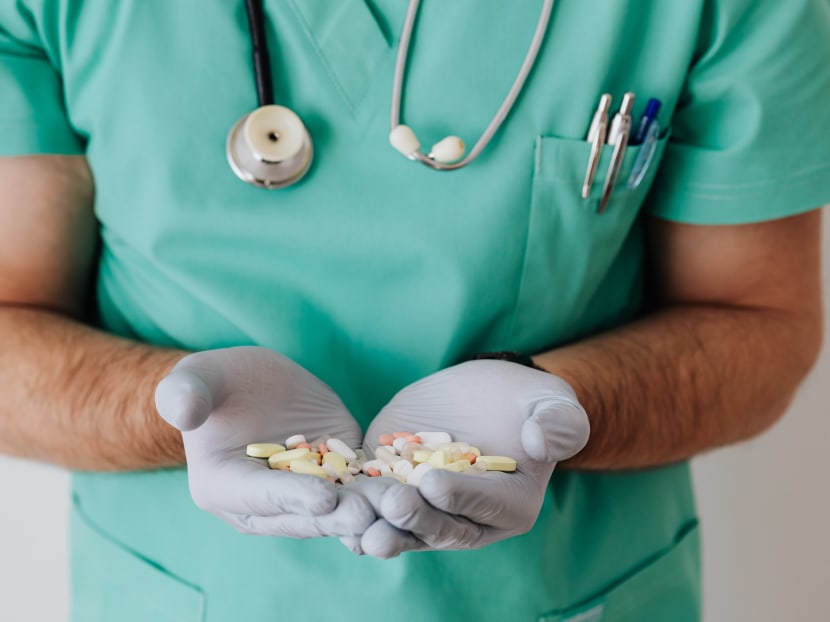 Antimicrobials are medications that are designed to treat infections caused by micro-organisms such as bacteria, viruses, fungi and parasites. Antibiotics, which prevent and treat bacterial infections, are a type of antimicrobials.
This week marks World Antimicrobial Awareness Week (Nov 18-24), which the World Health Organization (WHO) hopes will raise awareness of this important group of medicines.
Why are antimicrobials important and what are some recent developments that warrant Singapore paying closer attention to them?
THE DANGER OF ANTIMICROBIAL RESISTANCE
Micro-organisms naturally adapt to their environment to improve their chances of survival.
With the use of antibiotics, the few strains of bacteria that can naturally resist the action of these medications will survive and continue to reproduce, passing their abilities to evade these drugs to the next generation of bacteria.
With time, the antibiotic-resistant bacteria can replace the susceptible bacteria as the dominant strain.
The result of catching antimicrobial-resistant infections is that doctors will have to use other types of antimicrobial medications to treat the infections.
This usually involves the use of antimicrobials that provide broader coverage, with the unintended consequence of killing more "bystander" beneficial micro-organisms, or later-line medications that have more side effects or are more costly.
With widespread and improper use of antimicrobials, such scenarios are becoming more common.
The discovery of new antimicrobial medications has not kept pace with the development of antimicrobial-resistant infections. People have died from difficult-to-treat antimicrobial-resistant infections.
Such infections are not limited to people living in resource-limited regions, or to infections that are less common in Singapore, such as malaria.
A study in Singapore found that about 10-30 per cent of the bacteria E. coli in urine samples collected from polyclinic patients with urinary tract infections are resistant to co-amoxiclav, ciprofloxacin and co-trimoxazole, which are commonly-used medications.
With the decline in antimicrobials that work, simple cuts and grazes, or elective surgeries such as knee replacement can be life-threatening, especially for individuals with weakened immune systems. 
Antimicrobial-resistant infections can affect anyone and if left unchecked, more will be at risk. 
THE VALUE OF ANTIMICROBIAL MEDICATIONS
A medication taken by an individual generally does not impact the health of the others. But this is not the case for antimicrobials.
Resistant micro-organisms that survive the effects of antimicrobial drugs can persist in the body of the individual taking them and spread to others, especially those living in the same household, through various routes such as close physical contact.
As a result, persons who are not taking the antimicrobial drugs can be indirectly impacted, especially those with weakened immune systems and even those who are healthy.
Therefore, reducing antimicrobial resistance in the community and having antimicrobial drugs that work can benefit the whole community.
Antimicrobial medications offer a safety net for healthcare.
Many medical procedures such as chemotherapy for cancer and surgeries can be carried out safely because antimicrobials prevent infections from setting in.
If infections occur as a complication from these procedures, antimicrobial drugs can be prescribed to treat them effectively.
If these medications are no longer as effective in treating infections, such procedures may be deemed too risky to be performed.
The availability of effective antimicrobials has enabled the great strides made in modern medicine.
ANTIMICROBIAL RESISTANCE IS PREDICTABLE AND PREVENTABLE
We live in a world of uncertainty. Covid-19, being a novel disease, has struck seemingly out of the blue, causing millions of infections worldwide and over a million deaths.
Antimicrobial resistance, in contrast, is predictable.
Micro-organisms have been observed to develop resistance to various antimicrobial drugs just a few years after clinical use.
With indiscriminate antimicrobial use, there is accelerated development of micro-organisms that can withstand the effects of antimicrobial drugs.
Fortunately, steps can be taken to reverse some of its ill effects. With reduction in the use of antimicrobials, they tend to revert to their "wild-type" where they become susceptible again.
In addition to being predictable, antimicrobial resistance is preventable.
A multipronged approach is needed to tackle this global public health issue. Better awareness and a reduction in reliance of antimicrobials in the agricultural and healthcare industries as well as among the general public are needed.
A local study among patients attending primary care clinics for upper respiratory tract infections (which are predominantly caused by viruses) found that 78 per cent of them wrongly thought that antibiotics work on viruses.
Antibiotics don't kill viruses, they kill bacteria.
Yet one-third of respiratory tract infection patients expected to be prescribed antibiotics, of which 40 per cent would ask the doctor for antibiotics if antibiotics were not prescribed.
THE BENEFITS OF VACCINATIONS
An often overlooked way to reduce infections is to get vaccinations. Vaccines do not replace the role of the immune system.
They work by priming our immune system to be ready before we get exposed to micro-organisms.
While we await the development of useful vaccines against Covid-19, there are already safe and effective vaccines available against a variety of infectious diseases.
For example, pneumococcal vaccines can reduce infections from the bacteria Streptococcus pneumoniae, one of the most common causes of pneumonia.
Influenza vaccine reduces the chance of getting severe flu.
The protective benefits of these vaccines are greater for older individuals, or those with concomitant medical problems such as diabetes.
These are the same groups of individuals who are at greater risk of severe infections, and where antimicrobial drugs are prescribed for these conditions. Reducing the risk of infections therefore effectively decreases the chance of receiving antimicrobial medications.
With the current Covid-19 pandemic, it is even more critical to promote vaccination against influenza. Winter is typically an influenza season. Both influenza and Covid-19 have similar symptoms.
Reducing the number of influenza cases through vaccination reduces the background noise to better detect Covid-19. 
The Ministry of Health has introduced enhanced subsidies for nationally recommended vaccinations among the target groups under the national schedules which took effect on Nov 1.
Getting vaccinated not only protects ourselves from vaccine-preventable infections, it also lowers the chance of spreading them to our loved ones and in the longer term, cuts antimicrobial use.
It is one of the actions individuals can take to reduce antimicrobial resistance.
ABOUT THE AUTHORS:
Dr Lee Tau Hong, Associate Professor David Lye and Professor Leo Yee Sin are all with the National Centre for Infectious Diseases. They are respectively head of Antimicrobial Resistance Coordinating Office, director of Infectious Disease Research and Training Office and executive director.