Why privacy matters in push for smart nations
Smart cities are hot. Policymakers, businesses and researchers are looking into how new technologies – from sensors to smart algorithms – can be used to tackle urban challenges such as mobility, sustainability and safety.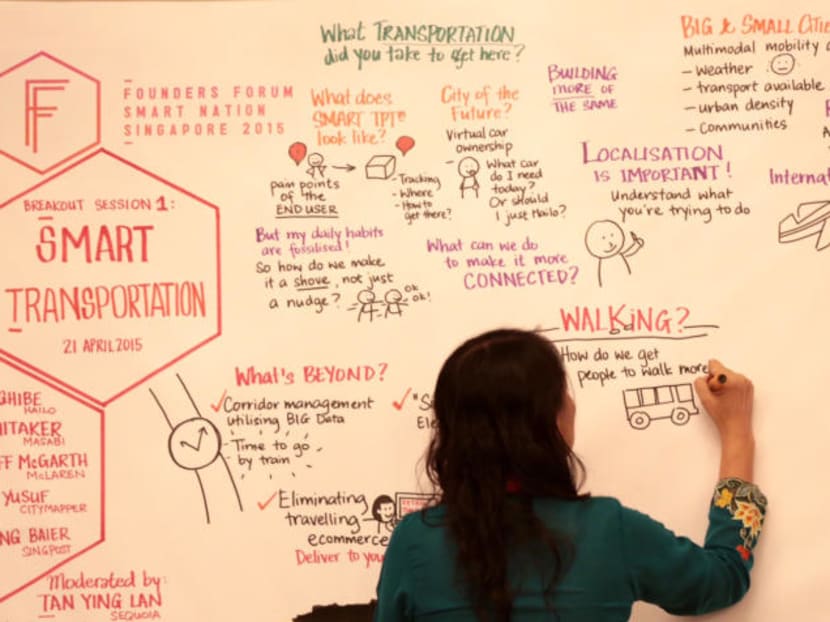 Smart cities are hot. Policymakers, businesses and researchers are looking into how new technologies – from sensors to smart algorithms – can be used to tackle urban challenges such as mobility, sustainability and safety.
Ultimately, though, the whole smart city concept depends on the involvement of citizens and their willingness to use smart services. You can build up the infrastructure, but citizens have to come onboard.
In Singapore, Minister-in-charge of the Government Technology Agency (GovTech) Janil Puthucheary said as much recently when he noted that the government has to deal with the privacy and security of citizens' data seriously for them to join in the smart nation effort.
"If people don't trust that we are doing this well and that the data is going to be looked after properly then well, it's not going to work because people will have a lot of fear about this and opt out and so forth," he said.
"But if we can make the case that we are going to take care of your security and your privacy and confidentiality, and do it well, people will get on board."
In Belgium, a study from late 2016 also gives us a glimpse of what people think about smart cities.
What it found out about their perceptions offers some clues to what makes a smart city successful, whether this is in Europe or Asia.
The study asked 742 people in Belgium about their experience with smart cities and smart city services. Conducted by research hub imec and its partners, the study is the first of its kind in Europe.
It comes as Belgian cities such as Antwerp embark on becoming smart cities. Authorities in Antwerp are installing hundreds of sensors on garbage bins, delivery vans, water mains and parking spots that will better improve municipal services such as rubbish collection and repairs of public facilities.
One interesting finding from the study is that citizens are generally supportive of the smart city concept and want to contribute to it actively. Sixty-three per cent say they are willing to share their data in return for smart city services that will make living and working in urban areas considerably easier and safer.
Yet at the same time, no fewer than 88 per cent of the Belgium survey's participants are worried about their privacy in a smart city.
For example, users are perfectly willing to share data to improve a service or the liveability of a city or its security. However, they do not want their data to be used purely for commercial reasons by marketers.
In Singapore, the sentiment could be very similar. While users may be willing to share data, say, to improve public healthcare, they may not want to be the target of advertisements promoting non-related services.
Policy makers and smart city architects will do well to note that in drawing on the participation of citizens to provide valuable data, the data must only be used for the purpose for which they are shared.
The study in Europe also found that a distinction should be made between the type of data people want to share.
For instance, users see less harm in sharing their data with the local authorities than in sharing those data with a less known app.
In Europe, sharing context is less of a problem, but sharing content is a different story. More than half of smart city app users are willing to share data on their location, trajectories and modes of transportation.
And the same goes for statistics such as home energy usage. However, only 20 per cent want to share personal content such as social media posts.
For the planners, architects and builders of future smart cities, this is a point that should resonate just as loudly as the engineering marvels that we are often associating with these large-scale efforts. Ultimately, people – not technology – will decide if a smart city becomes a success. After all, it's their data that makes it smart.
How much each country's citizens care about privacy may vary, of course. In Singapore, this may be clearer when more smart nation services come online. If citizens see that their data is making a positive impact on everyday life, then they would find it more beneficial to continue sharing it, thus enabling even more services.
Dr Puthucheary made a great point when he brought up the trust that consumers place in Amazon and Facebook.
By sharing data with these online companies, consumers get clear benefits –personalised recommendations and connections to friends online. In the same way, a smart nation has to be useful to citizens. It has to make a difference or they will not come onboard.
ABOUT THE AUTHOR: Professor Pieter Ballon is the director of the imec - SMIT - VUB research group. He is also the international secretary of ENoLL, the European Network of Living Labs, and the first 'Smart City Ambassador' for the Brussels Capital Region. A version of this article appeared previously in the imec magazine.