Why service with a smile may not always pay
In the services and sales sectors, "service with a smile" is a common mantra. When it comes to resolving challenging customer situations, more often than not it is the supervisors who have to deal with them. Yet, they are expected to grin and bear it.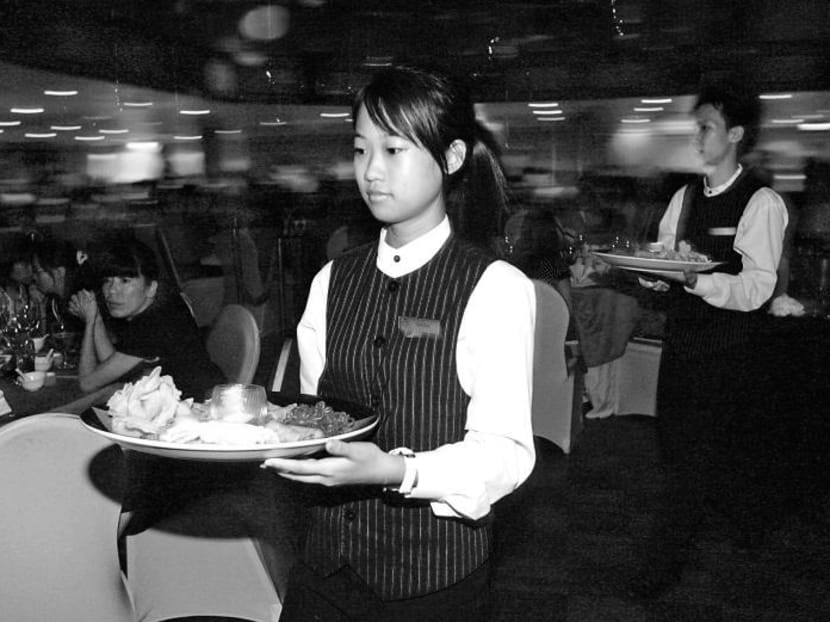 In the services and sales sectors, "service with a smile" is a common mantra. When it comes to resolving challenging customer situations, more often than not it is the supervisors who have to deal with them. Yet, they are expected to grin and bear it.
However, many psychological studies report people finding the effort of exercising such emotional pretence to be mentally draining. So, is there a price to be paid for faking such positive emotions in the workplace? And what are the implications for firms involved?
In research I conducted with colleagues in the United States, we found that this forced positivity in customer interactions — known as "surface acting" or "faking it" — can cause supervisors to subsequently become more abusive towards their subordinates in a way likely to undermine their performance and, as a result, the performance of the firm.
While stopping short of physical contact or violence, this "abusive supervision" most often manifests itself in the form of aggressive verbal and nonverbal behaviour, such as the supervisor redirecting anger unreasonably towards an employee.
We observed that supervisors who reported engaging in high levels of "faking it" to customers were about one-third more likely to be abusive towards their staff.
Just like a muscle can tire from continued exertion, people's ability to regulate their own impulses and behaviour — their self-control — can also be worn out, and need "time out" to replenish and recharge.
Forcing individuals to fake a positive demeanour can wear down their mental resources to rein in abusive behaviour. When mentally drained, they find it harder to change undesirable behaviour and refrain from acting on their emotions.
In short, they are more likely to snap and to take it out on others.
We studied 184 employees and their supervisors working in customer service and sales roles. Our aim was to assess how often supervisors engage in "surface acting", how much mental self-control they had and whether their staff viewed them as abusive leaders.
Supervisors were asked to respond to statements such as "I faked a good mood in front of customers", "In general, I am good at resisting temptation" and "I feel like my willpower is gone". Staff who work under these supervisors were required to rate their leaders' supervisory behaviour.
We focused on supervisors in the sales and services industry because they often face the most challenging and multifaceted customer problems. As service providers are humans prone to ups and downs, service delivery can be erratic. Its intangibility also makes service quality subjective. As such, service failures are aplenty and customers can become particularly upset.
Because of this, services and sales supervisors face significantly more pressure to not show their true emotions in front of customers when resolving a failure.
As a result, the strain is likely to see their self-control being drained such that when it comes to dealing with subordinates, it becomes more difficult for them to refrain from acting on their emotions.
Understanding the root causes of abuse in the supervisor-follower relationship is important because of its   detrimental effects, both to the individual and to the firm.
For example, it can increase deviant behaviour among followers who receive abuse, decrease their well-being and undermine performance. Moreover, those who receive abusive behaviour often go on to practise it themselves, creating a chain reaction.
This does not mean that all supervisors or leaders will follow the same pattern when faced with difficult customer interactions.
Individuals vary in their susceptibility and response. Some people are more tolerant of faking it, while others are less tolerant and, hence, less able to subsequently rein in their emotions.
For firms in the services and sales industries, this has important implications. The practice of "service with a smile" might help a firm's image in the short term, but it can also risk compromising supervisor-subordinate relationships within the firm in the long term, causing significant organisational problems.
While dropping the practice entirely may not be a practical option, firms should consider practices that can help employees to refresh their ability to exercise self-control — for example, taking frequent short breaks.
Such practices are particularly helpful in industries where customers can be very demanding and often call on the firm. Taking frequent short breaks or rotating employees around helps to alleviate the pressure that comes from controlling one's emotions and pretending to like the customer interaction.
Personal development programmes such as self-affirmation training can help towards restraining emotional outbursts.
Studies have shown that individuals faced with a difficult customer interaction tend to use one of two strategies — deep acting or surface acting.
While surface acting means faking it, deep acting involves a deliberate and proactive effort to genuinely experience desired emotions.
This has hiring implications. Firms should hire individuals, especially those in frontline positions, who are genuinely interested in helping others.
"Service with a smile" may not always be the right mantra.
ABOUT THE AUTHOR:
Sam Yam Kai Chi is Assistant Professor of Management & Organisation at National University of Singapore (NUS) Business School.