Why is SIA taking delivery of 28 new planes this financial year amid Covid-19?
Most Southeast Asian airline groups have cut aircraft deliveries to a trickle in order to reduce expenditure and capacity amid extremely weak market conditions.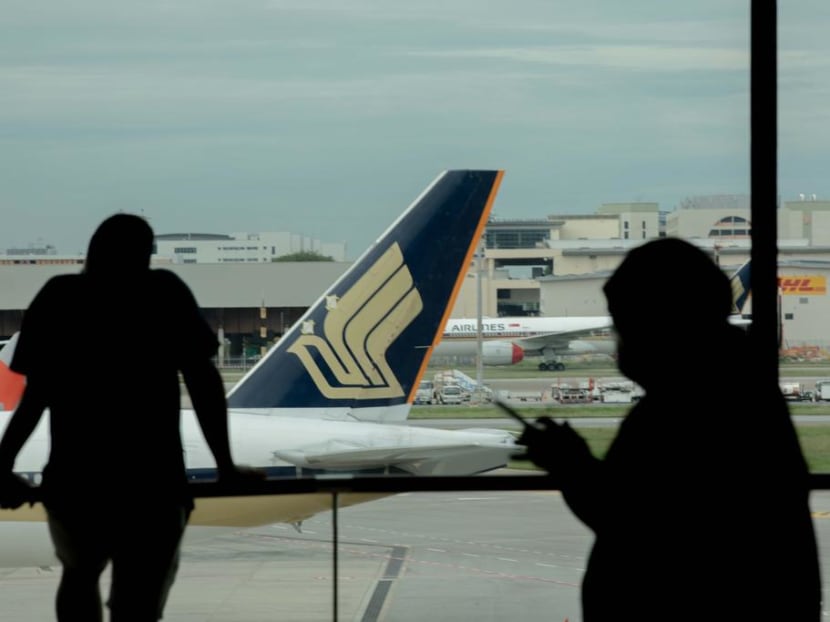 Most Southeast Asian airline groups have cut aircraft deliveries to a trickle in order to reduce expenditure and capacity amid extremely weak market conditions.
However, Singapore Airlines (SIA) Group is a major exception and plans to take delivery of 28 new aircraft in its current fiscal year which runs from April 1, 2021 to March 31, 2022.
SIA has long had one of the industry's most aggressive fleet modernisation programmes, rolling over nearly its entire fleet every 15 years.
On average it took delivery of about 22 new aircraft per annum in the five fiscal years prior to the pandemic.
So the 28 new planes it plans to take delivery of in the current fiscal year has raised some eyebrows, given the current environment and how competitors have responded to the pandemic by delaying most new aircraft deliveries.
Why is SIA making such a move and what are the implications for the company?
MAKING SENSE OF THE NUMBERS
In a typical year, SIA Group typically takes around 15 per cent of all commercial aircraft delivered in Southeast Asia and is the region's third largest recipient of new aircraft after AirAsia Group and Lion Group.
However, in the year ending March 2022, SIA will likely account for over half of all commercial aircraft delivered in Southeast Asia.
AirAsia Group, which was initially planning to take over 50 aircraft in 2021, has suspended all deliveries while Lion Group, which had similarly ambitious fleet plans prior to the pandemic, will take only a few new aircraft.
Several other airline groups in Southeast Asia are not planning to take delivery of any new aircraft over the next year.
While deliveries have plummeted globally, there has been a bigger than average decline in Southeast Asia for both 2020 and 2021 due primarily to the massive cutbacks by AirAsia Group and Lion Group.
AirAsia has not taken any aircraft since the start of the pandemic while Lion has taken just two aircraft.
SIA was able to delay some of its deliveries in the previous financial year to the current one, but these were generally less significant in terms of number of aircraft and length of deferrals compared to its competitors.
In February, SIA also announced the completion of renegotiations with Airbus and Boeing, resulting in aircraft deliveries being spread out over more years than initially scheduled.
However, these deferrals are generally less significant compared to those by other airline groups in Southeast Asia.
In a November 2020 commentary for TODAY, I had cautioned how it was more difficult for SIA to renegotiate with aircraft manufacturers, leasing companies and other suppliers than other Southeast Asian airline groups due to SIA's much stronger financial position.
I pointed out how unlike its competitors, SIA lacked the bargaining power of a distressed company on the verge of collapse.
Suppliers have been relying on SIA to make good on its pre-pandemic commitments, resulting in SIA indirectly subsidising other airline groups in the region that are unable to pay their bills or take delivery of aircraft they had committed to prior to Covid-19.
While some competitors have reduced aircraft capital expenditure to nearly zero, SIA is still spending S$3.7 billion in aircraft capital expenditure for this financial year.
The S$2.8 billion SIA spent on aircraft capital expenditure in the last financial year was also significantly more than many of its regional competitors.
SIA was able to reduce aircraft capital expenditure over the two year period by 38 per cent compared to its original pre-pandemic spending plan but this is a much smaller reduction compared to most competitors.
Aircraft expenditure is a major component of SIA's massive recapitalisation programme, which has already raised S$15.4 billion since the start of the last financial year, with another S$6.2 billion to be raised from the mandatory convertible bonds the group announced on May 19 it will exercise.
Of the additional S$6.2 billion, S$2.7 billion is set aside for capital expenditure — mainly for aircraft and aircraft-related payments.
Aircraft capital expenditure does not entirely correlate to current year deliveries as a large portion is spent on pre-delivery payments for aircraft that are slated to be delivered in later years.
New aircraft that are being sourced from leasing companies rather than directly from the manufacturers are also excluded from capital expenditure.
Of SIA Group's 28 slated deliveries in the current fiscal year, 10 are from leasing companies. These are all A321neos for budget airline subsidiary Scoot, the first two of which were delivered in late May.
The other 18 deliveries are sourced directly from the manufacturers. This includes eight 737 MAX 8s and seven 787s from Boeing and three A350-900s from Airbus, all of which are slated to be delivered over the last 10 months of the current fiscal year.
GLOOMIER OUTLOOK 
Beyond the current fiscal year, SIA Group has outstanding orders for another 119 aircraft, including 52 from Airbus and 67 from Boeing, that will be delivered over the next several years.
SIA's fleet currently consists of 176 aircraft but around 50 are not in service — including six 737 MAX 8s that have not operated since March 2019, when the model was grounded globally following two crashes, while the remainder have been grounded for commercial reasons since the start of the pandemic.
SIA may reactivate the 737 MAX, which has already returned to service in other regions, later this year contingent on Singapore and other Asian countries lifting their grounding orders.
SIA plans to gradually bring back its other grounded aircraft, including 12 of its A380s, over the next few years as the market recovers.
In addition to temporarily grounding aircraft, SIA has accelerated the retirement of 45 aircraft since the start of the pandemic, which ensures SIA's fleet will remain below pre-pandemic levels despite all the new deliveries.
However, the 45 accelerated retirements are not that significant as most were already slated to be phased out over the next few years.
Unlike other more ambitious airline groups, most new aircraft received by SIA have traditionally been used to replace existing aircraft rather than support growth.
SIA's overall fleet modernisation strategy remains unchanged despite the pandemic, which so far has led to a 98 per cent reduction in passenger traffic.
The group's steadfast commitment to invest in new aircraft technology, which enables efficiency and product improvements, is certainly noteworthy.
However, to take 28 aircraft in a span of 10 months is not ideal given the bleak short term outlook.
SIA Group passenger traffic was less than 4 per cent of pre-Covid levels in April and will likely remain at about this level through at least the first half of this financial year.
While international travel is starting to resume in other regions, particularly for vaccinated passengers, borders in the Asia Pacific remain closed and aspirations for a partial reopening over the next few months through air travel bubbles or other initiatives have been set back by the new waves of cases that have emerged in several Asian countries.
For the calendar year, SIA Group will likely carry between one and two million passengers in 2021, representing a decline of at least 95 per cent compared to the 38 million carried in 2019.
The outlook has become gloomier since the beginning of this year, when I stated as part of this January 2021 commentary that SIA would likely carry in 2021 slightly fewer than the seven million passengers the group transported in 2020.
SIA ideally would not take any aircraft this year and resume deliveries after market conditions finally improve but unfortunately the group was unable to negotiate such extreme deferrals with manufacturers and leasing companies.
SIA was also unwilling to follow some peers in turning its back on manufacturers and leasing companies or in seeking bankruptcy court intervention, which could have wiped out all its pre-pandemic commitments and enabled SIA to negotiate new orders on much better terms.
While in some respects SIA would have been better off making such a drastic move, honouring all its pre-pandemic commitments is respectable and should result in better supplier relationships well into the future.
ABOUT THE AUTHOR:
Brendan Sobie is the founder of Singapore-based independent aviation consulting and analysis firm Sobie Aviation. He was previously chief analyst for CAPA—Centre for Aviation.