Why Singapore needs the new CareShield Life
Public response to CareShield Life – the new mandatory national insurance scheme to provide financial aid to those afflicted by severe disabilities – has been mixed since the Health Ministry announced it on May 27, with planned roll-out from 2020 onwards.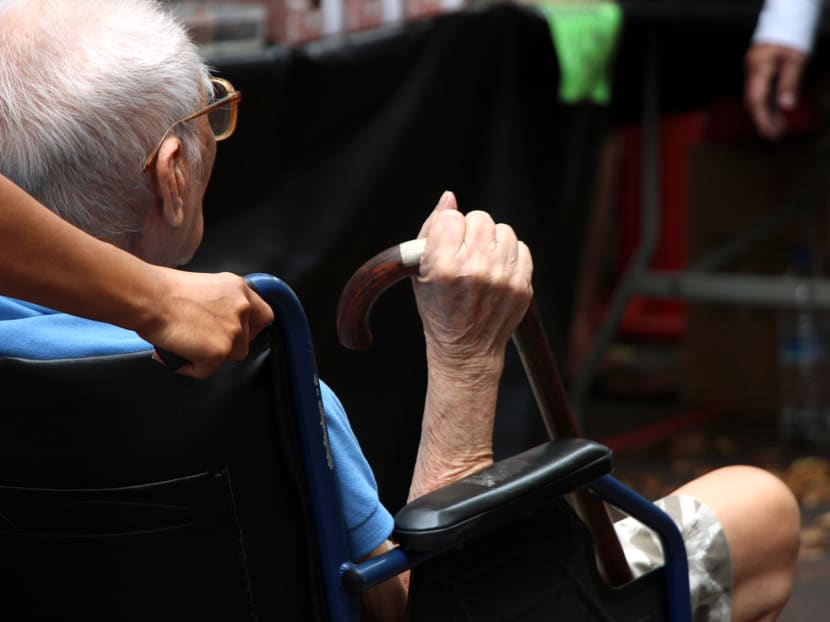 Public response to CareShield Life – the new mandatory national insurance scheme to provide financial aid to those afflicted by severe disabilities – has been mixed since the Health Ministry announced it on May 27, with planned roll-out from 2020 onwards.
Higher payouts for one's lifetime will be paid out to severely disabled Singapore residents — up from a cap of six years under the previous optional Eldershield plan.
The higher payouts, not surprisingly, come at a cost, in the form of higher premiums. These have been fixed for the first five years, with subsequent adjustments to be determined by an independent CareShield Life Council.
Some Singaporeans have lauded the increased protection, while others have questioned the need for yet another compulsory programme.
Some have also challenged the need for higher premiums, given that ElderShield has paid out less than 4 per cent of premiums collected this far.
As one who has advocated for a decisive addressing of the woeful inadequacies of the current ElderShield, permit me to say some words in defence of CareShield Life.
First, let us be realistic and not expect CareShield Life to be a popular policy.
No one likes to be told that contributions to a government programme are mandatory, never mind that it has to be done at an earlier age.
It is also normal to disregard or discount "future needs" - in this case, both the need and the amount of monies required for long-term care - and think only about the immediate "loss".
Add the complexity of premium and payout computations and the usual cynicism about change and one can see how challenging it can be to persuade a layman of the merits of Careshield Life.
However, the Government is right here.
Successfully addressing funding for long-term care is a critical pillar of Singapore's social safety net.
Given the likelihood of disability, which can affect as many as one in two Singaporeans, and the long duration of it, pre-funding becomes absolutely necessary.
The vast majority of us will not have the discipline or will to save enough on our own to cater for a disability scenario. Hence, compulsion is desirable and even necessary.
Furthermore, in our collective effort to be a nation that looks after the most vulnerable in our midst, CareShield Life has to be a "reflection of our caring society".
This aspiration is indivisible from financial realities - everyone needs to contribute to make this a reality.
If we are fortunate enough not to be afflicted by disabilities which render us eligible for CareShield Life payouts, we should not begrudge our premiums going to fellow Singaporeans less fortunate than ourselves.
That said, it is useful to ask if actuarial assumptions for the new scheme are too conservative, since S$2.7 billion in ElderShield premiums has been collected, and only S$114 million paid out in claims.
This means there is over S$2.5 billion in unclaimed ElderShield premiums.
While this has raised eyebrows, we should note that the median age of current ElderShield enrollees is 52 years, and the median age of claims is 67 years.
The tsunami of claims is not yet upon us.
Also, if just 100,000 of the 1.3 million ElderShield enrollees made claims of S$400 a month for the full six years, that would wipe out the entire amount of premiums collected thus far.
It is important to bear this in mind, especially now that Careshield Life's payouts will amount to at least $600 a month and last a lifetime.
The honest truth, though, is that no one knows the "correct" premiums to set for this new scheme.
There is too much uncertainty - around the numbers who will become disabled and submit claims, around longevity following disability, and around the advances in medical science that may minimise the degree of disability following common conditions like stroke.
Who knows? Perhaps the premiums should be higher than they are.
Regardless of the level at which premiums are currently set, what is important is that the scheme construct is appropriate for long-term sustainability. To be sustainable, CareShield Life must have the following:
A mechanism to adjust premiums. The scheme allows for this, and it is comforting that the Government has stated emphatically that premiums can be lowered in the event of a better than expected claims experience.
 
Mechanism to adjust payouts. The intent is to adjust upwards for inflation, and this is wholly appropriate, but there is flexibility to ratchet downwards also as a "last option". If we hit the financial or political limits of premium increases, we are then left with no choice but to lower or freeze payouts to ensure overall scheme sustainability.
 
Public trust that the scheme is administered for societal benefit. The establishment of an independent council to set premiums and payouts is sensible, as is the declaration that CareShield Life will be operated by the government on a not-for-profit basis. This is nonetheless still insufficient, and an annual CareShield Life report detailing the claims experience, including number of applications, number and amount of payouts, and loss ratios should be the minimum public disclosure. Ideally, the raw data and assumptions in the actuarial computations should be made available to academics and industry experts to independently review and affirm the government's analyses.
Finally, some have wrongly and unfairly criticised the payouts as inadequate.
Three counterpoints will suffice.
While CareShield Life will be a major pillar of our social safety net, it is part of a broader suite of national schemes, including CPF Life, government subsidies and the Seniors' Mobility and Enabling Fund, which are in turn paired with personal savings and family support.
Second, CareShield Life is intended for "basic" long-term care support.
Third, private insurers will offer supplemental plans and Singaporeans will, just as in MediShield Life, have the options to purchase additional coverage.
CareShield Life is a good example of an unpopular but necessary policy. It is the right thing to do to avoid burdening future generations, or, even worse, condemning today's Singaporeans with disabilities to a twilight of financial anxiety.
I hope Singaporeans will understand, trust and embrace CareShield Life together for the good of Singapore.
ABOUT THE AUTHOR: Dr Jeremy Lim is head of the Health and Life Sciences Practice in Asia at Oliver Wyman, the global consultancy.