Why STB's S$45m domestic tourism campaign makes sense
The Covid-19 pandemic has hit the tourism industry particularly hard.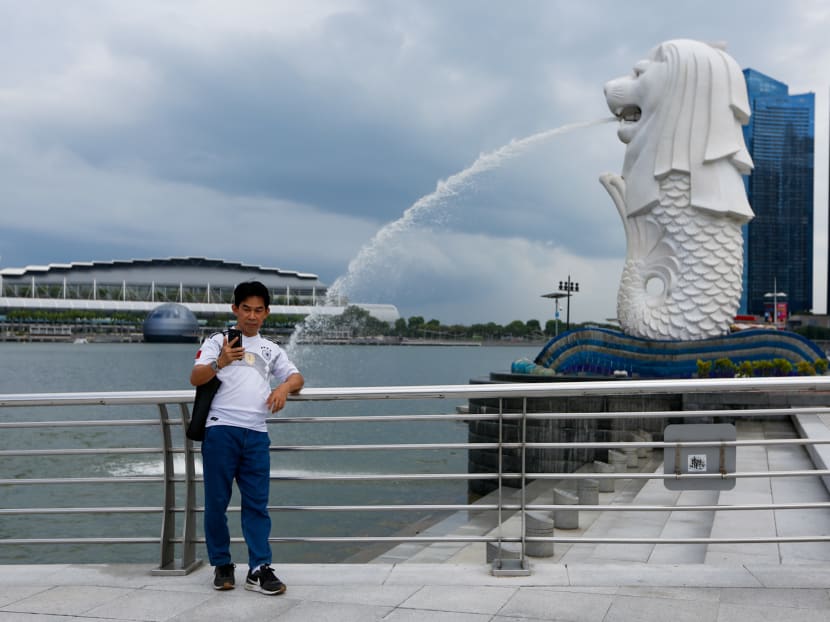 The Covid-19 pandemic has hit the tourism industry particularly hard.
The Government has provided substantial subsidies to help tourism businesses weather the crisis, but companies are still struggling to stay afloat and some have been forced to lay off or furlough their employees.
Hotel revenue dropped by over 30 per cent and retail receipts from tourism declined by over 50 per cent in the first quarter (Q1) of 2020 compared to the same period last year. 
We can expect even more grim figures for Q2 2020, as most of these businesses (including attractions) had to close during the circuit breaker in April and May. 
Even though these businesses have gradually resumed operations since June, social distancing guidelines and other capacity constraints have reduced their revenue potential.
For example, many attractions have opened at only 25 per cent of their capacity. Retail stores too must control the number of patrons allowed.
As of July 3, hotels have been able to apply to offer staycations, but still must hold back some of their room capacity in case they are needed for patients infected during a possible second wave.
Overall, the outlook for the tourism-related sector remains bleak in the near term given that international travel is unlikely to resume for some months to come.
To help cushion the blow to companies and avoid massive job losses in the tourism sector, the Singapore Tourism Board (STB), along with two other government agencies, last week launched a nine month-long domestic tourism campaign costing S$45 million.
The money will be spent primarily to market and promote attractions, staycations and events such as the Great Singapore Sale as well as to develop curated neighbourhood tours that will give Singaporeans the chance to rediscover hidden gems.
Not surprisingly, some netizens have questioned the move, suggesting that the money could be better spent by giving vouchers to residents or directly to employees in tourism sectors instead. Others ask if the campaign is at odds with the current pandemic and the Government's call for the public to avoid crowded places.
I would argue that the impact that this S$45 million investment can have on the economy, jobs and community far outweigh the potential cost.
STB is doing the right thing by propping up local tourism in the absence of any international visitation for some time to come.
Losses facing the tourism sector would impact not only the economy, but jobs and livelihoods of Singaporeans and concomitantly their sense of well-being.
The sector contributes 4 per cent of Singapore's gross domestic product and plays a big part in reinforcing Singapore's status as a vibrant city state. 
To be sure, with Singapore receiving over 19 million tourists last year, the 5.7 million residents here are unlikely to be able to replace the international business.
But an increase in domestic tourism would help to some extent. 
This is why other countries such as New Zealand and Switzerland which face a similar problem with limited domestic tourism have instituted some innovative approaches to promote local tourism. 
For example, Tourism New Zealand has launched a "Do Something New, New Zealand!" campaign that offers staycation deals, discounted nature experiences and incentives to visit local attractions.
Visit Iceland has similarly created a "Promote Iceland" programme.
Singaporeans love to travel and spent S$34 billion on international travel in 2018.
The hope is that with international travel not likely to resume for another year or so, Singaporeans will seek to satisfy their travel bug domestically, especially with the country in Phase Two of the opening and small group gatherings allowed.
There are some encouraging signs.
For example, since the July 3 announcement that hotels can apply to offer staycations, Google searches for the term "staycation" had increased three to fourfold.
On the concerns raised about encouraging people to go out while we're still in Dorscon-Orange, I was happy to see that STB waited over a month after the circuit breaker ended and positive community cases had declined before announcing this initiative.
In addition, tourism businesses are already subject to hygiene and social distancing restrictions, so I doubt that over-crowding is going to be an issue.
Going by the Government's strong stance on safe distancing and management rules, we can expect these to be applied assiduously to the domestic tourism sector too.
On balance, the domestic tourism campaign by STB, Enterprise Singapore and Sentosa Development Corporation does not seem imprudent with Singapore already in Phase Two of reopening.
Another negative comment I've heard is one of "been there, done that".  Basically, some people say they've already seen everything in Singapore, so why go out to see it again?  
STB's campaign is about inspiring Singapore residents to step out and rediscover their city and offering them the right deals to do so. 
STB will be working with local photographers and content creators to provide content about different parts of Singapore that are interesting to explore.    
I would suggest two things for the campaign. First, promote the idea of supporting local businesses and secondly, make it easy for people to take part.    
On the first point, certainly, it behoves Singaporeans to help one another in a crisis rather than be cynical about a well-meaning campaign. 
By rediscovering Singapore, Singaporeans can not only learn more about interesting places here, but they can also help local businesses and their employees get through these challenging times.
On the second point, several ideas come to mind.
Perhaps the authorities can organise different series of 10 interesting activities along themes such as adventure, food and culture.
This would help make it easier for people to choose what to do based on their interests.
Another suggestion that would help visitors and the tourism industry is to repurpose the currently-idled tour buses that normally transport tourists around to offer Singaporeans an easy and safe way to move around among their chosen activity.     
Of course, safe distancing and attractive discounts are an absolute necessity for these ideas to be successful. 
In summary, I think STB's S$45 million domestic tourism campaign is a great step towards reviving the tourism industry and to help Singaporeans rediscover their country.
If successful, it will go some way in changing mindsets here towards domestic tourism and that can only be good for the nation in a post Covid-19 world.
ABOUT THE AUTHOR:
Sherri Kimes is a visiting professor in analytics and operations at the National University of Singapore Business School. These are the writer's own views.