Why Uber is losing to local rivals in Asia
By any measure, the decision in April last year by Uber Technologies Inc to sell its China operations to rival Didi Chuxing was a defeat.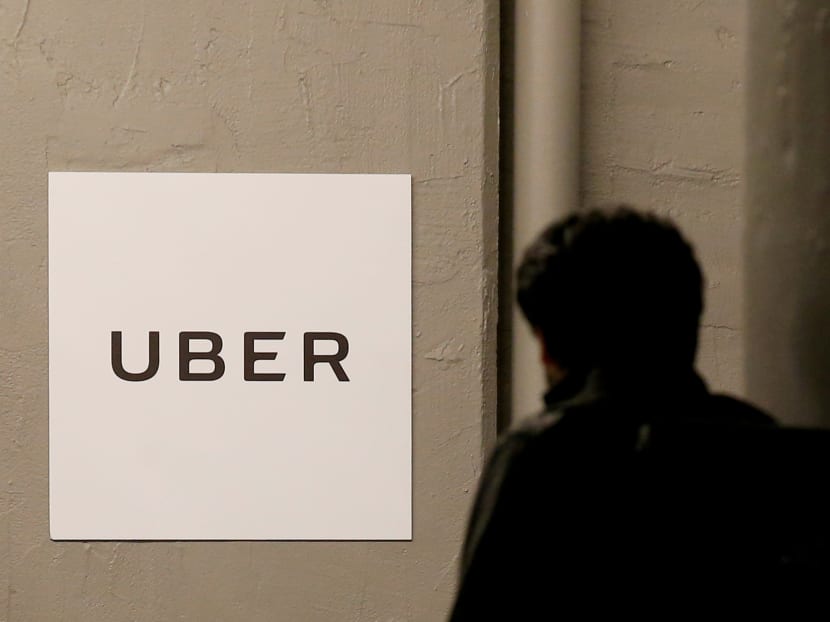 By any measure, the decision in April last year by Uber Technologies Inc to sell its China operations to rival Didi Chuxing was a defeat.
The brief but spectacular battle between the two ride-hailing behemoths had cost Uber at least US$2 billion (S$2.7 billion) and earned it little more than the enmity of the Chinese government.
The only silver lining seemed to be that Uber, free of an expensive price war, could focus its resources on other markets, including rapidly growing South-east Asia.
That is now going to be a lot harder.
Earlier this week, GrabTaxi Holdings, South-east Asia's dominant ride-hailing company, announced it had raised US$2 billion (with another US$500 million on the way) to help it lock up the region.
The company was already well ahead of Uber locally, thanks to a deft business plan that focused on meeting the needs of the South-east Asian consumer, especially in payments.
The fresh funds should widen that lead, and call into question whether Uber's one-app-fits-all approach to the global ride-hailing business can work.
On paper, at least, the 10 very different countries comprising South-east Asia seem exactly like the kind of market in which a well-capitalised global technology company such as Uber should prosper.
The region is now the world's fourth-largest Internet market, with about half of its 640 million citizens online.
Those ranks are growing rapidly, swelled by young, middle-class consumers eager to spend.
According to a study conducted by Google and Temasek, Singapore's sovereign wealth fund, the South-east Asian ride-hailing market is expected to be worth US$13.1 billion in 2025, up from US$2.5 billion in 2015.
Even better, every major Southeast Asian country is expected to have a US$1 billion market of its own by then, with ride-hailing making up 15 per cent of total travel expenditures in the region.
Uber started offering services in Singapore in early 2013, and expanded to Malaysia later that year. For users already accustomed to the service, the experience was seamless.
But for some, especially in Malaysia, it suffered from three problems. First, it was noticeably more expensive than traditional taxi alternatives. Second, payment could be made via credit card only, despite the fact that consumers strongly preferred using cash. Finally, Uber — like other car services in Malaysia — suffered from perceptions that it was unsafe, especially for female riders.
Having grown up in Malaysia, Grab's co-founders launched the company in 2012 in large part to solve the security problem. Among other safety-related features, the Grab app allows users to share their journey in real-time with others.
The app also includes an emergency button that connects passengers with the nearest police department and, in the interest of protecting female drivers and passengers, the company recently introduced in-car CCTV cameras.
The company accepts cash or credit cards. This appeals to drivers as well as passengers, helping to expand the company's fleet.
Recognising that many of South-east Asia's drivers are older and suspicious of technology, and that some cannot afford a smartphone, the company has made active efforts to bridge the connectivity gap. The founders themselves have tutored drivers at local cafes, while the company subsidises the purchase of smartphones for poorer drivers.
Compared with Grab, Uber feels like it is pushing a business model and an app designed in and for wealthier markets.
There is no public data available on South-east Asia's ride-hailing market, but Grab claims it enjoys a 95 per cent market share in third-party taxi hailing, and a 71 per cent share in private hailing.
Indeed, within South-east Asia, especially Malaysia and Singapore, it is largely taken for granted that Grab has more cars available (something to which I can personally attest).
Grab is not taking that commanding lead for granted. To further cement its advantage, it is moving into electronic payments.
Last year it bought an Indonesian company whose technology allows mobile phone users to pay cash for online credit. Its latest round of funding is earmarked to expand GrabPay, an electronic payment system for which customers also buy credits.
Grab has been upfront that it envisions transforming itself via GrabPay into a consumer company that offers financial services and shopping, as well as transportation.
It bodes well that at least one other local ride-hailing firm is attempting the same transformation, hoping to fuel its diversification through e-payments.
For Uber, however, this may be the end of the road in South-east Asia. With little more to offer than a ride, it is in jeopardy of losing out to smaller companies offering an on-ramp to the digital economy. bloomberg
ABOUT THE AUTHOR:
Adam Minter is an American writer based in Asia, where he covers politics, culture and business. He is the author of Junkyard Planet: Travels in the Billion-Dollar Trash Trade.