The novel coronavirus outbreak raises the spectre of Sars
Many have drawn parallels between the current novel coronavirus (2019-nCoV) epidemic and the severe acute respiratory syndrome (Sars) outbreak in 2002 and 2003.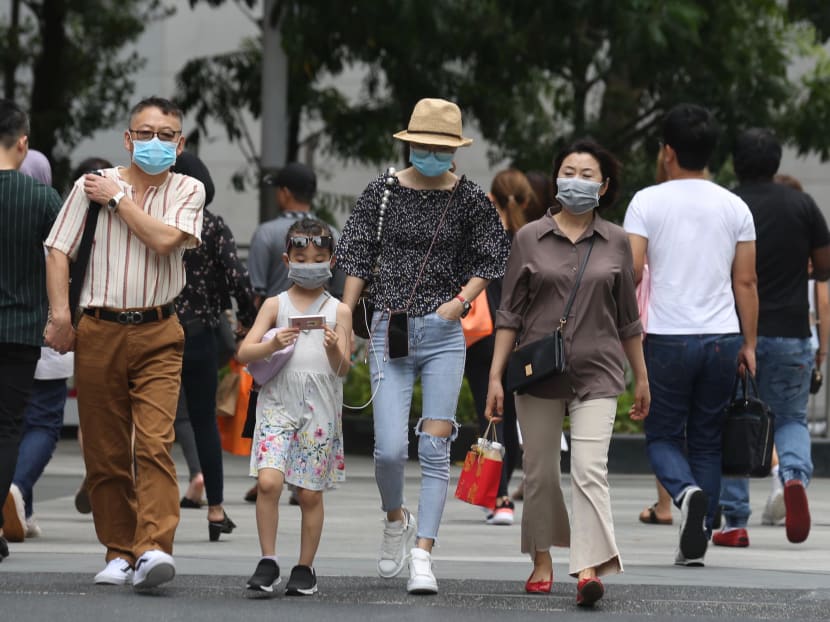 Many have drawn parallels between the current novel coronavirus (2019-nCoV) epidemic and the severe acute respiratory syndrome (Sars) outbreak in 2002 and 2003.
It would be difficult not to.
Both outbreaks are caused by novel animal coronaviruses that ended up infecting humans. Both originated in China, can cause severe human disease and have resulted in deaths. Both have been declared "public health emergencies of international concern" by the World Health Organization (WHO).
But there are significant differences between the two outbreaks and let's guard against seeing the 2019-nCoV from an old lens.
First, let's consider why Sars is deeply entrenched in many Singaporeans' psyche.
The Sars outbreak was a seminal event for Singapore and its healthcare system in particular. While the 238 cases and 33 deaths here between March and July 2003 may seem small when compared to most other serious medical conditions, Sars caused considerable fear and uncertainty among the people, with outsized economic and public health impact.
These include the ramifications from the closure of Tan Tock Seng Hospital — a large general hospital — to non-Sars patients for almost three months.
Then Prime Minister Goh Chok Tong described the Sars epidemic as a "defining moment" for Singapore.
While WHO had praised Singapore for its exemplary handling of the epidemic, the outbreak also highlighted how unprepared our country was for a novel respiratory virus outbreak.
In its aftermath, fundamental changes to hospitals and outbreak management in our country were made that have been extensively described elsewhere.
As a result, Singapore is now far more prepared for 2019-nCoV and other epidemics compared to 2003.
The collective psychological impact and institutional memory of Sars has meant that we have a tendency to view each new epidemic through the lens of the Sars experience.
When the pandemic influenza A (H1N1)pdm09 virus appeared on the horizon in April 2009, the initial planning in Singapore that I could observe revolved around containing the disease — early detection of infected persons for hospitalisation and prolonged isolation, as well as quarantining their contacts.
This was triggered when the first patient in Singapore was diagnosed in May 2009.
However, the pandemic influenza A (H1N1)pdm09 virus — like all influenza viruses — is a markedly different beast compared to the Sars coronavirus (Sars-CoV).
It spreads far more easily in the community, and poses a far lower risk of death.
Fewer than one per thousand will die after being infected by influenza compared to slightly more than one in 10 persons infected with Sars.
What this means is that pandemic influenza could never have been contained in Singapore, but the consequences of failing was not dire.
The Ministry of Health (MOH) stepped down control measures for the influenza A (H1N1)pdm09 virus over a short few months and changed its Disease Outbreak Response System Condition alert level to green (normal) in February 2010, by which time an estimated several hundred thousand had been infected by flu.
Doctors and public health professionals also believe the influence A (H1N1)pdm09 virus caused more deaths than Sars.
Did the initial measures slow down the spread of the influenza A (H1N1)pdm09 virus in Singapore sufficiently so that the healthcare system was not overwhelmed and people had time to be socialised to the idea that the pandemic was not worse than the usual seasonal flu?
We do not know the answers to these questions.
Fast forward to today, and it is clear now that there are crucial differences between Sars and the current coronavirus outbreak that started in Wuhan as well.
During its approximate nine-month course, Sars infected 8,096 persons — 5,327 in mainland China — and resulted in 774 deaths.
A significant proportion of its spread occurred in hospitals (40.8 per cent in Singapore). Within a third of that time, the 2019-nCoV has infected as of Feb 3 over 16,000 persons — more than 98 per cent of whom are in China — and resulted in over 300 deaths.
Almost the entirety of its spread has been in the community. Part of the heightened case count is due to timing.
The Wuhan outbreak occurred just before Chinese New Year, a period where the largest human migration on earth occurs.
The world is also far more connected today than in 2003. However, it is also apparent now that the novel coronavirus is more infectious than the Sars-CoV, with several family or travel clusters among those diagnosed overseas.
Asymptomatic infections have been reported, which did not happen with Sars-CoV, with Germany reporting a plausible case of asymptomatic transmission of the virus.
The silver lining is that the 2019-nCoV appears far less deadly compared to the Sars-CoV.
The case fatality rate of the 2019-nCoV is currently estimated to be around 2 per cent (i.e. 2 out of every 100 infected will die), although the actual figure might be lower depending on the number of persons with mild disease who did not present to a healthcare facility and were thus undiagnosed.
So currently the 2019-nCoV is shaping up to look less like Sars-CoV, and more like a virulent form of the influenza A (H1N1)pdm09 virus, although more data is required before we can be completely certain.
One important lesson is that the initial information obtained at the start of epidemics is incomplete and can be misleading.
In early January 2020, there was little to suggest that the 2019-nCoV was different from the Sars and the Middle East Respiratory Syndrome coronaviruses in terms of how it spreads and the severity of infection.
Similarly, the influenza A (H1N1)pdm09 virus was initially believed to be as deadly as the Spanish flu of 1918, which was estimated to have wiped out between 3 and 5 per cent of the human population.
Within a few short weeks, however, sufficient information became available for a more concrete re-assessment in both 2009 and 2020.
We do not know at present whether the 2019-nCoV epidemic can be contained.
China has instituted incredible control measures — in effect virtually quarantining an entire province — that would be unthinkable anywhere else in the world.
However, the virus has already spread to more than 25 countries worldwide, including several that will not be able to mount as robust a response as China and other high-income countries should community spread occur.
It is likely that the threat of 2019-nCoV will be present far longer than the nine months of Sars, while an effective vaccine will take far longer than a year to become commercially available.
It is useful to look at the 2019-nCoV outbreak not through the lens of Sars, but entirely on its own characteristics and calibrate measures and policies towards minimising impact and living life as normally as possible during this period.
ABOUT THE AUTHOR:  
Associate Professor Hsu Li Yang heads the Infectious Diseases Programme and is co-director of the Leadership Institute for Global Health Transformation at the Saw Swee Hock School of Public Health, National University of Singapore.