Medical advances offer hope for cancer relapses
SINGAPORE — Businessman Shawn Low was several months away from the five-year cancer survival milestone in 2012 when he learnt that his brain cancer had returned.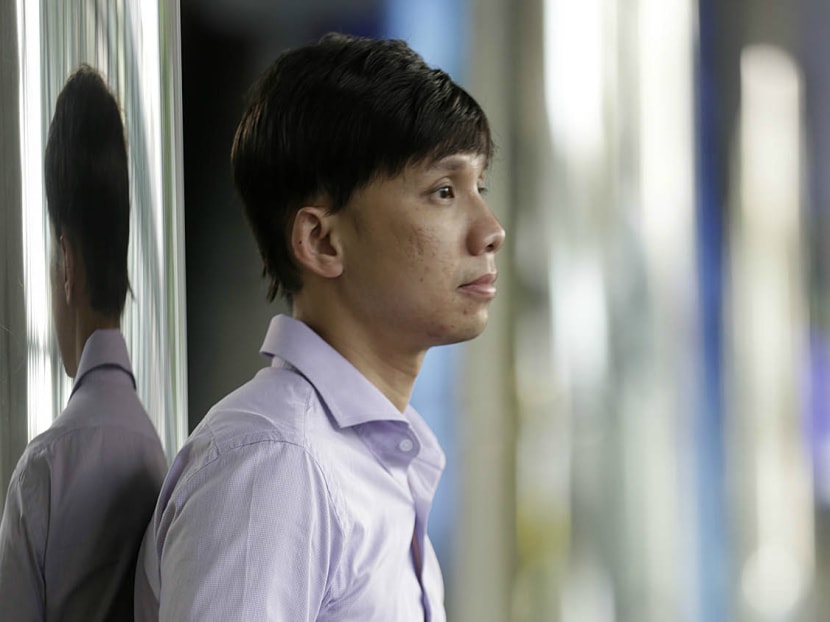 SINGAPORE — Businessman Shawn Low was several months away from the five-year cancer survival milestone in 2012 when he learnt that his brain cancer had returned.
This time, the outlook for recovery was bleak, as the cancer had spread to other areas of his brain, as well as to his spine. But with aggressive treatment, including surgery, radiotherapy and chemotherapy, Mr Low, 35, went on to beat cancer a second time.
"The more negative the prognosis was, the more positive I felt about facing the disease again. I wanted to prove the doctors wrong — for my parents' sake," said the newlywed, who had undergone surgery to drain excess fluid in his brain and radiotherapy the first time he was diagnosed with cancer.
A cancer relapse was once considered a death sentence, but advances in medical science and treatments now offer hope to a growing number of patients. While a relapse is always devastating news to the patient and healthcare provider, it is not always worse than the previous cancer and remains treatable in many instances, said Dr Thomas Ho, senior consultant and surgical oncologist at Tan Tock Seng Hospital's (TTSH) Department of General Surgery.
Many Stage 4 cancers — where the disease has spread to other parts of the body from its original site — are now treatable, with improved survival rates, he said. Doctors say it is not known exactly what causes cancer to recur after treatment that was seemingly successful. One possibility is that the treatments aimed at eradicating cancer cells might not have killed all of them the first time.
"A patient who has completed successful treatment and whose initial results appear to be good may, in fact, be harbouring microscopic cancer cells in the body not detectable by the surgeon, radiological imaging or laboratory tests. These cells may manifest later as a relapse," said Dr Ho.
The type and grade of the patient's initial cancer also contribute to relapse risk — for instance, a small, early-stage breast cancer has a lower relapse risk than a more advanced cancer, said Dr Vered Stearns, professor of oncology and co-director of the Breast and Ovarian Cancer Programme and Breast Cancer Research Chair in Oncology at Johns Hopkins School of Medicine in the United States.
With new treatments, people are now generally living longer, even when the cancer is advanced or has spread, she said.
"An example would be HER2-positive breast cancer, a type of aggressive breast cancer, which used to be the deadliest. It is currently the most treatable because of the targeted therapies available. In addition, we are also now better at differentiating tumour subtypes and the type of treatments they respond to," said Dr Stearns, who was in town this month for an educational exchange at Johns Hopkins Singapore.
Newer treatments saved Madam Sarah's (not her real name) life when her breast cancer recurred in 2012, a decade after her initial diagnosis. The cancer recurred in the same area, but was in a more aggressive, deadlier form.
"The oncologist said I was lucky that there is now treatment for this type of aggressive breast cancer. If I had gotten this particular type of cancer way back in 2002, I would have probably died. The side effects from the treatment, such as fatigue, hair loss and leg pain, were terrible, but I kept a positive mindset," said the 60-year-old homemaker, who is now considered "cleared" after treatment at TTSH.
REASON FOR HOPE
Still, doctors say each cancer and patient is different. Whether a treatment is successful also depends on several factors, including where the cancer recurs, its type and its grade.
For instance, the five-year survival rate for certain adult brain and spinal cord tumours can range widely, from 6 per cent to 65 per cent, said Dr See Hui Ti, senior consultant at Parkway Cancer Centre at Mount Elizabeth Hospital. She said there might be hope if the cancer comes back in an area where surgery may be performed again.
"If the cancer relapses in multiple areas, it is less likely that surgery would be recommended and, therefore, unlikely the cancer can be eradicated unless it is a blood cancer or lymphoma, where a bone marrow transplantation can be done," she said.
When faced with a cancer relapse, early detection and treatment is important. So is discussing treatment options with one's doctor, as treatment is tailored to suit each patient and may differ from earlier treatments, said Dr Ho.
Even with an incurable cancer, newer treatments may be able to slow down cancer with fewer side effects and improve quality of life, said Dr See. "They allow people to come to terms with their illnesses and learn to live well in the remaining days," she said.
Also giving hope are the rapid advances in cancer research. "What I usually tell my patients with advanced breast cancer is, right now, in 2016, I may not have a cure but there may be several treatments coming down the line. We have reason to be optimistic," said Dr Stearns.
After overcoming cancer twice, Mr Low is determined to make the most of his life. He now runs several automotive businesses, including Dream Drive, a supercar rental service he had worked on setting up during the gruelling treatment for his cancer relapse in 2012, as a form of distraction from the pain.
A committee member of the Brain Tumour Society (Singapore), Mr Low also provides support to some patients battling brain tumours.
"It's important not to give up hope. The doctor can't say I am completely cured and there is always a lingering fear that the cancer might come back a third time. But that has helped me to appreciate waking up every day and my loved ones even more," he said.