More women shed their embarrassment in bid for a better sex life
SINGAPORE — After completing treatment for cancer in 2011, Madam Lucy (not her real name) survived breast cancer but lost a fulfilling sex life due to side-effects from the medication.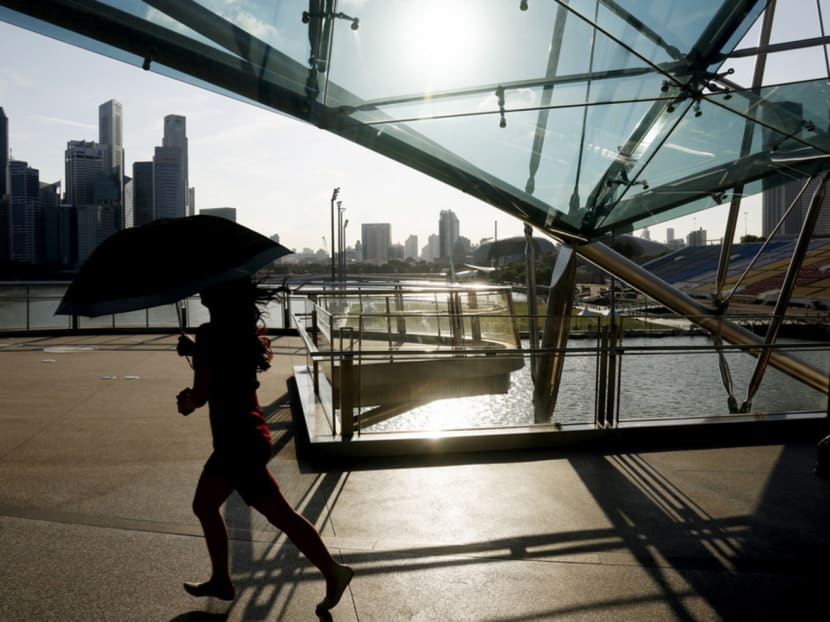 SINGAPORE — After completing treatment for cancer in 2011, Madam Lucy (not her real name) survived breast cancer but lost a fulfilling sex life due to side-effects from the medication.
"I experienced a lot of pain during intercourse and it got to the point where I avoided having sex with my husband. He was not happy and it really affected our relationship," said the 58-year-old senior accountant.
Last year, she underwent a novel laser treatment to relieve symptoms of vaginal atrophy, a condition characterised by thinning, drying and inflammation of the vaginal walls, in a bid to get sexual intimacy with her husband "back to normal". In the past, most women in Mdm Lucy's situation would have been too embarrassed to broach the topic, much less seek medical attention for it.
However, doctors TODAY spoke to observed that attitudes have changed in recent years, with more local women actively seeking treatment for female sexual dysfunction, a condition that has received increasing attention since the United States Food and Drug Administration (FDA) approved the first oral drug to treat low libido in women last year.
Worldwide it is estimated that up to half of all women may suffer from the condition, said urogynaecologist Dr Christopher Chong, director of Chris Chong Women and Urogynae Centre at Gleneagles Hospital.
Dr Chong, who treated Mdm Lucy, has noted a five-fold increase in the number of local women seeking medical attention for sexual health issues in the past five years.
He sees at least five cases each month, with the majority of patients between the ages of 45 and 60. The oldest patient Dr Chong has treated for female sexual dysfunction was a 76-year-old woman. He attributed the increase to greater awareness, as well as more treatment options available for the condition.
"As a urogynaecologist, I also actively ask my patients about their sexual health and that tends to help pick up more cases," said Dr Chong.
KK Women's and Children's Hospital (KKH) runs a multidisciplinary Sexual Health Clinic that sees an average of about two to three new cases each week.
Dr Jean-Jasmin Lee, family physician at KKH's family medicine service, said that the majority of women seeking help for sexual dysfunction are in their early 20s and 30s experiencing vaginismus.
The condition is an involuntary spasm of the lower vagina muscles when penetration is attempted, and it can lead to difficulties with sexual intercourse or to an unconsummated marriage, said Dr Tan Tse Yeun, an associate consultant at KKH's Department of Reproductive Medicine.
Gynaecologist Dr Julinda Lee of Singapore Medical Group's Wellness & Gynaecology Centre by Dr Julinda Lee, estimated about one in five of her patients have some form of female sexual dysfunction, which encompasses symptoms ranging from low libido, inability to achieve or difficulty in maintaining arousal and/or achieving orgasm, to pain during sexual intercourse.
Experts from KKH's Sexual Health Clinic said that for the symptoms to be classified as a sexual dysfunction, they must cause the person marked distress or interpersonal problems, and must not be due to the effects of another non-sexual psychiatric disorder or medical disorder, or substances such as drugs.
"Almost all women who come to our Sexual Health Clinic experience emotional distress due to their sexual concerns. Often, many do not seek help despite having the problem for several years, due to perceived stigma, or they seek help only when they start planning for children. By then, their distress would usually be at elevated levels," said Ms Cheong Xinyi, psychologist at KKH's psychology service.
In addition, the condition takes a toll on self-esteem and can impact relationships.
"When a partner does not feel like having sex or experiences difficulties, this can cause significant tension in a relationship. Having a healthy sexual interest is usually also the key to a sense of well-being," said Dr Julinda Lee.
NOT JUST HORMONES
In menopausal women, vaginal atrophy — one of the many faces of female sexual dysfunction — tends to occur with waning oestrogen levels. This may lower libido and reduce vaginal lubrication, resulting in dryness and pain during intercourse, and an increased risk of urinary tract infections, said Dr Julinda Lee.
Simple measures such as avoiding irritants, using a soap substitute for cleansing, or lubricants, may provide short-term relief from dryness during intercourse, said Dr Tan.
Replacement of oestrogen is also considered a safe and effective way to alleviate symptoms of dryness and pain during intercourse, said Dr Julinda Lee.
A newer treatment option involves the use of laser technology, which works by stimulating production of collagen tissue to increase the moisture and elasticity, said Dr Chong.
For most women, however, the cause of sexual dysfunction is multifactorial, involving biological, psychological and social factors, said Dr Tan. These may include medical conditions such as anaemia, diabetes, obesity and cancers, as well as certain medications, said Dr Jean-Jasmin Lee.
She added: "In addition, psychological distress such as depression or low self-esteem stemming from the patients' medical problems, or even mental illness like major depression, can cause these symptoms."
As such, treatment for female sexual dysfunction is rarely straightforward. "A multidisciplinary team including psychologists, physiotherapists and social workers may be involved to better assess and treat the patient in a holistic manner," said Dr Tan.
For Mdm Lucy, undergoing treatment has turned her sex life around. "Our sexual relationship has returned to what it used to be before my cancer treatment. I'm happier and he's happier too," she said.