Ice cream in S'pore, coffee in Pyongyang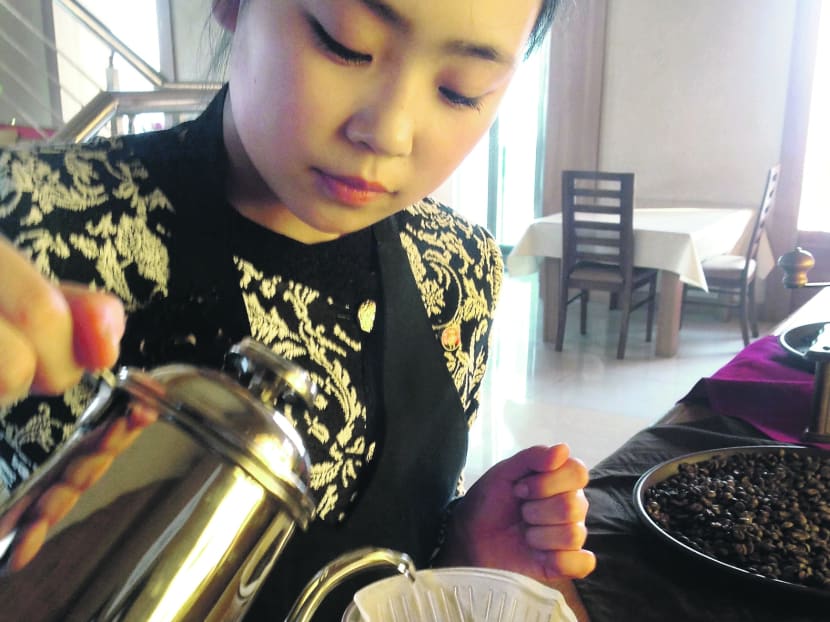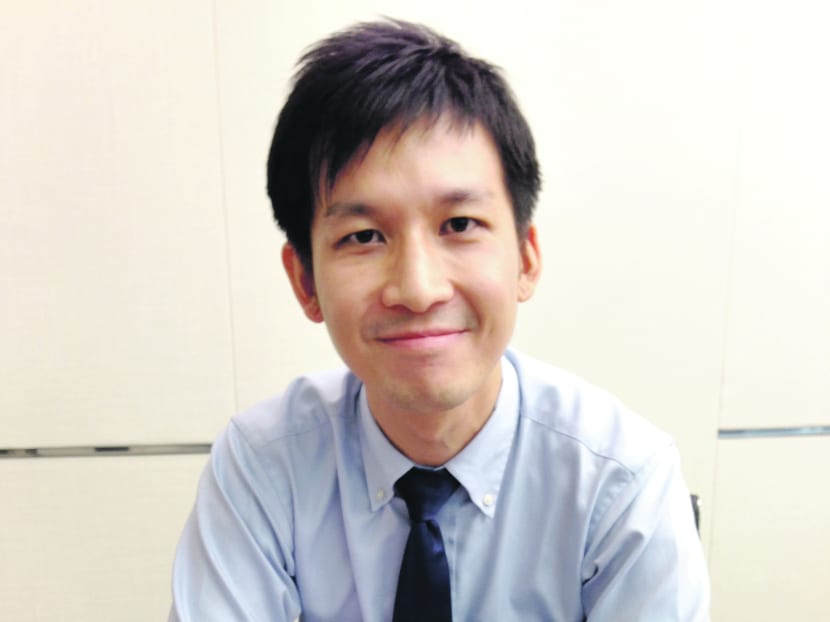 The United States and South Korea are on high alert over North Korea's nuclear threats. But far from the frenzied actions of officialdom grappling with the situation, a group founded by young Singaporean professionals has been quietly making inroads and building bridges with their peers in North Korea.
The Choson Exchange, a Singapore-registered non-profit, has for the last three years regularly sent volunteers to Pyongyang and Rason, and more recently brought North Koreans to Singapore, seeking to connect young people and institutions in North Korea with workshops and training in economic policy and international business and finance.
"What really surprised me was how they seemed like any other normal young people," Choson Exchange volunteer Desmond Lim said of a trip that brought five young North Koreans to Singapore last year for month-long internships.
"The girls really liked ice cream, so I was taking them to Ben & Jerry's and Cold Stone. They would have double scoops and triple scoops. The girls liked to shop, the guys didn't."
The visit was the Choson Exchange's most ambitious project to date, with the North Korean visitors — aged between 25 and 39 — spending four weeks in Singapore as interns at media start-up incubator Potato Productions. They went on company visits, visited the homes of Choson Exchange volunteers and had the rare chance to see life outside their native North Korea.
The two-way exchange (Choson is the Korean name for North Korea) has been noted in The Economist magazine, the Wall Street Journal and elsewhere in the international media for its work to promote dialogue and mutual understanding. Group members travel to North Korea about four to five times a year.
"Building trust is key," Mr Lim, 27, said of the group's low-key and gradual approach to creating openings with people in the Democratic People's Republic of Korea.
Mr Lim, who volunteers with Choson Exchange as Head of Singapore Operations when he is not working as a global bank analyst, said North Koreans are curious to learn about Singapore and how it charted its fantastic growth.
"They trust us, and they are keen to know how we grew so fast over the past 30 years, what did the Singapore Government do right," he said.
TEXTBOOKS FROM THE 1970s
The group was founded by Mr Geoffrey See, a Singaporean who was studying business at the University of Pennsylvania's Wharton School in 2007 when he went to North Korea as a tourist.
Knowing the country's reputation as a communist country that strongly opposes private enterprise and capitalist influences, he was surprised when he met people his own age who were keenly interested in the world of business and economics.
North Koreans lacked access to modern business knowledge and relied on financial textbooks from the 1970s published in the Soviet Union, according to Mr See, 27, the group's Managing Director who has since opened a full-time Choson Exchange office in Beijing.
He is building a full-time staff along with the group's Executive Director Andray Abrahamian, a 35-year-old from the United Kingdom.
The group shuns overtly political comments, although a visit to its blog and Facebook page shows its members are paying attention to the country's affairs. The group offered some analysis of Mr Dennis Rodman's visit to North Korea during which the retired US basketball star shared a courtside table with North Korean leader Kim Jong Un.
Mr Lim sees both the good and bad of the visit, but concludes: "All in all, I think his trip was positive, that he could use his background as a sports star to talk to various people there."
EXPERTS ... TO A POINT
Mr See and Mr Abrahamian, meanwhile, are frequently quoted in the Western and Korean media and write reports on events and business prospects in North Korea. While setting themselves up as experts about a relatively unknown country, they acknowledge they can be as uninformed about the mysterious ways of North Korea's leadership as the rest of us.
Writing in the group's 2011 annual report, Mr See recalled skateboarding in Pyongyang: "If anyone was tailing us, I would be very impressed. They had to be very fast."
The group's Facebook and Twitter pages have become forums for swapping information and observations. "We haven't heard anything about our programmes being delayed or cancelled," group members wrote on April 10 after North Korea warned embassies to flee the country.
The group hopes to expand on last year's visit to Singapore with a Women in Business programme. "North Korea is at a point where it needs help, but help is hard to give," said Mr Lim. "This is a very good way to directly help the people."
So while the rest of the world sees North Korea as a closed society, Choson Exchange is trying to bridge its people with the rest of the world.
On Wednesday, Mr Abrahamian blogged about a new artisanal coffee shop in Pyongyang — apparently the first in the country with single origin beans and a small roasting machine —and the changes it may signal in North Korean life. "Though we haven't seen it packed yet, the chances of it surviving seem quite high," he wrote. "There is a growing market of Pyongyang citizens who are willing to spend US$3.50 (S$4.30) for a cup of coffee."