Bonjour, Singapour: The artistic ties that bind S'pore and France
Early this week, the people of Toulouse woke up to find their city occupied by almost 1,000 tiny people who came all the way from Singapore. They could be found under cafe tables, in gardens, on bridges, on library shelves and on park benches. These visitors from Singapore were actually figurines that made up part of Foundin, artist Tan Wei Keong's interactive exhibition, which was originally presented at last year's M1 Singapore Fringe Festival and further developed when the artist was in Toulouse.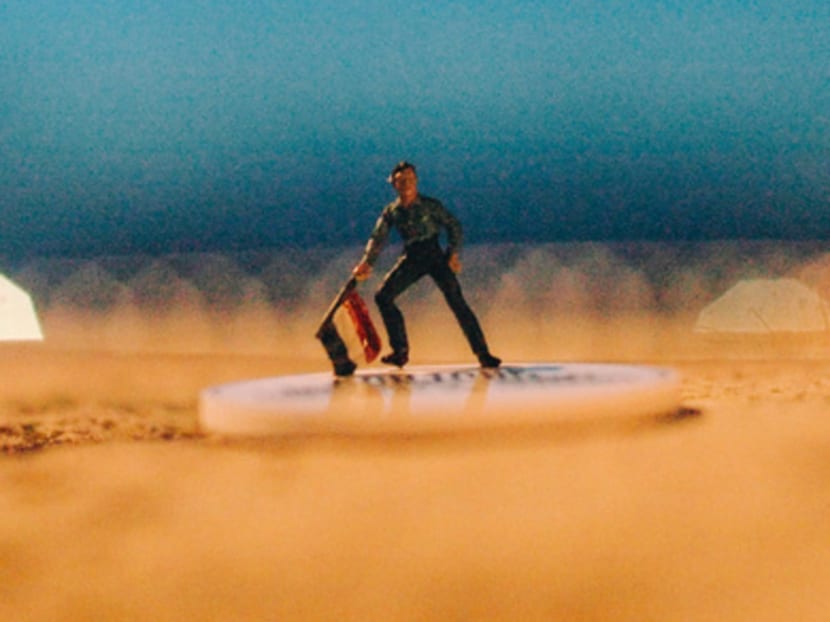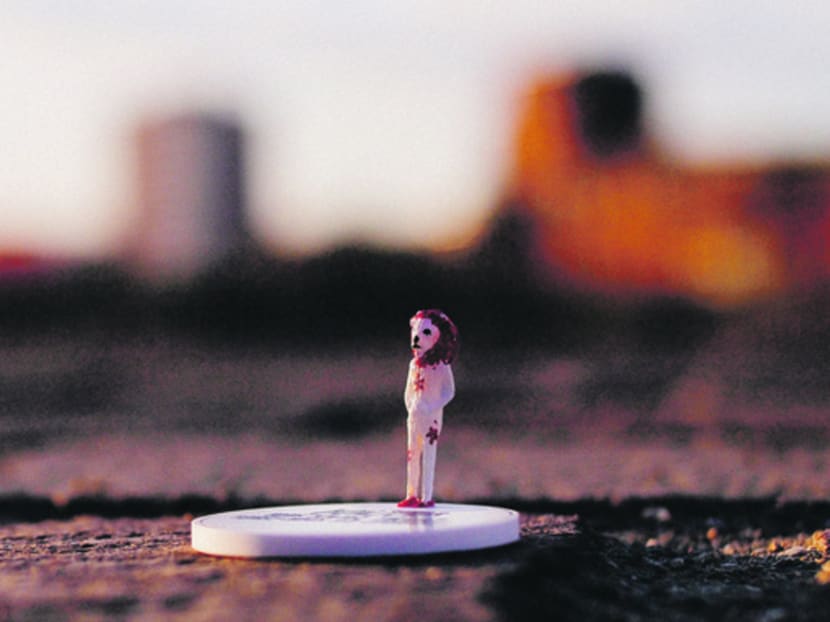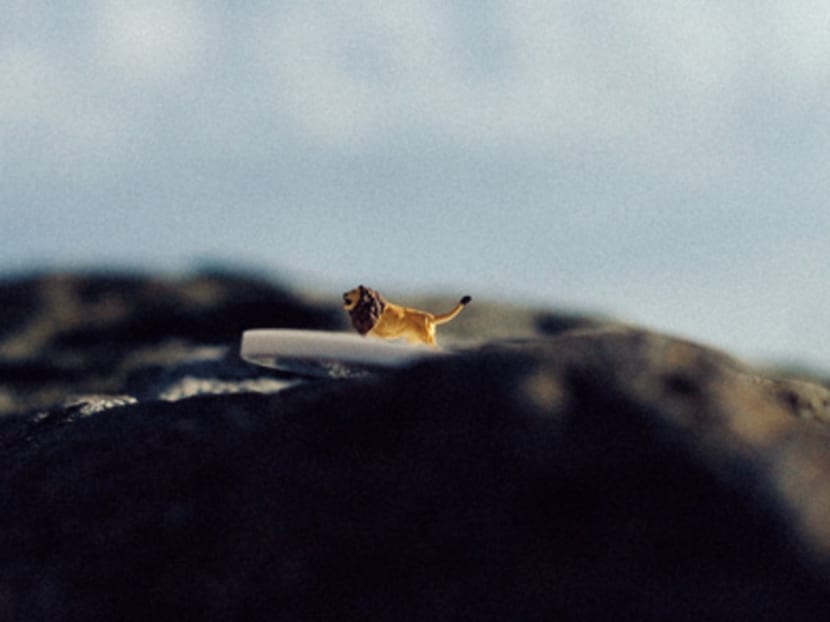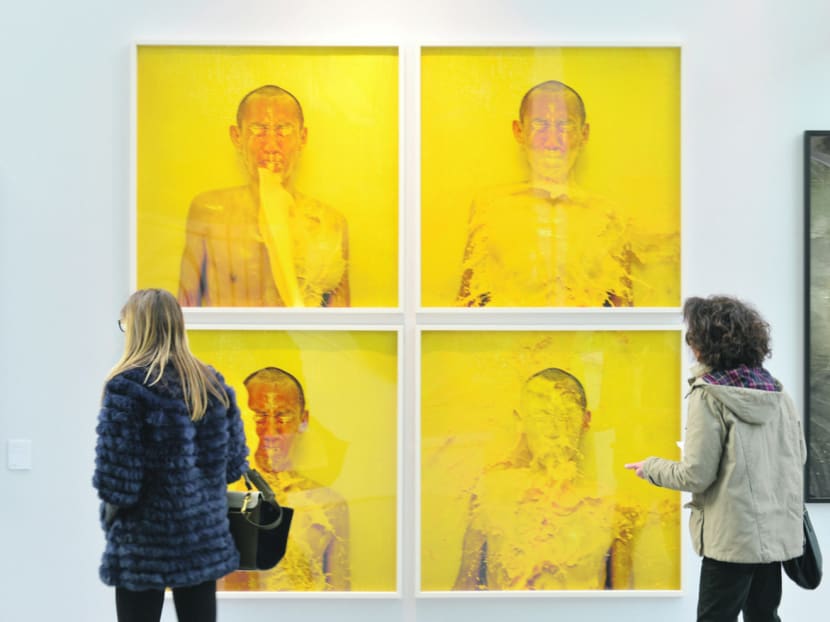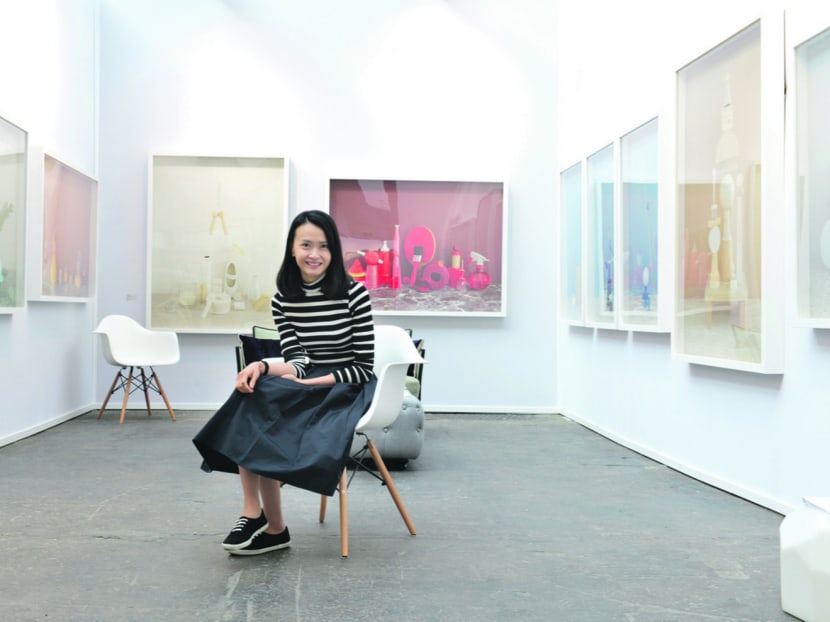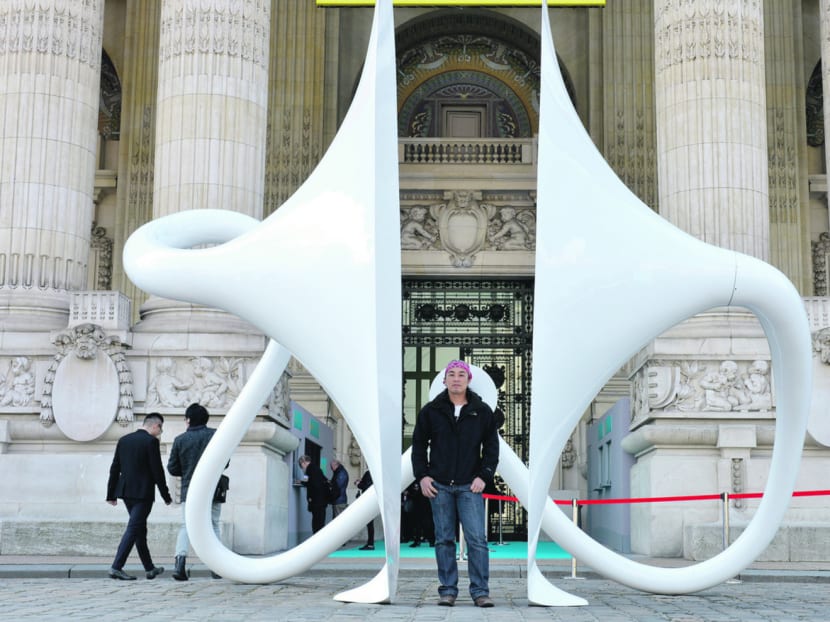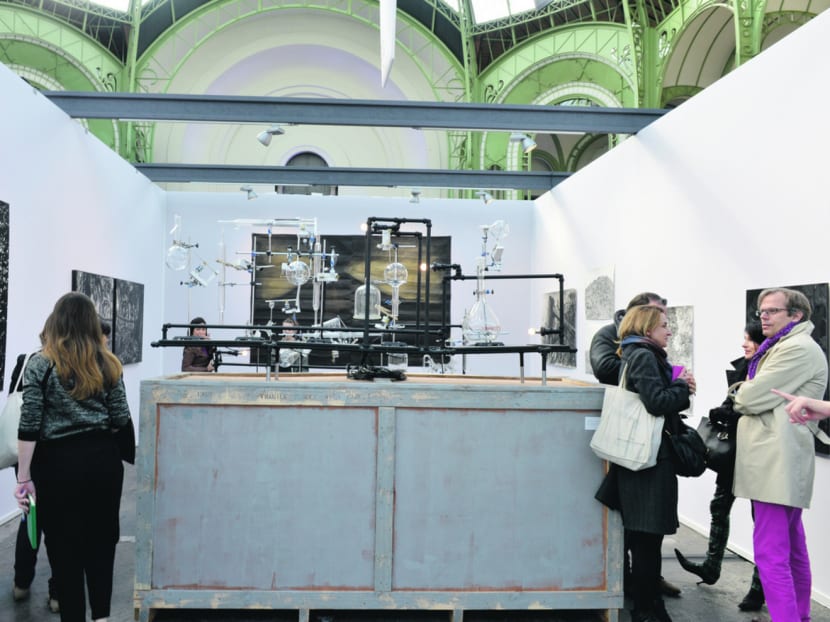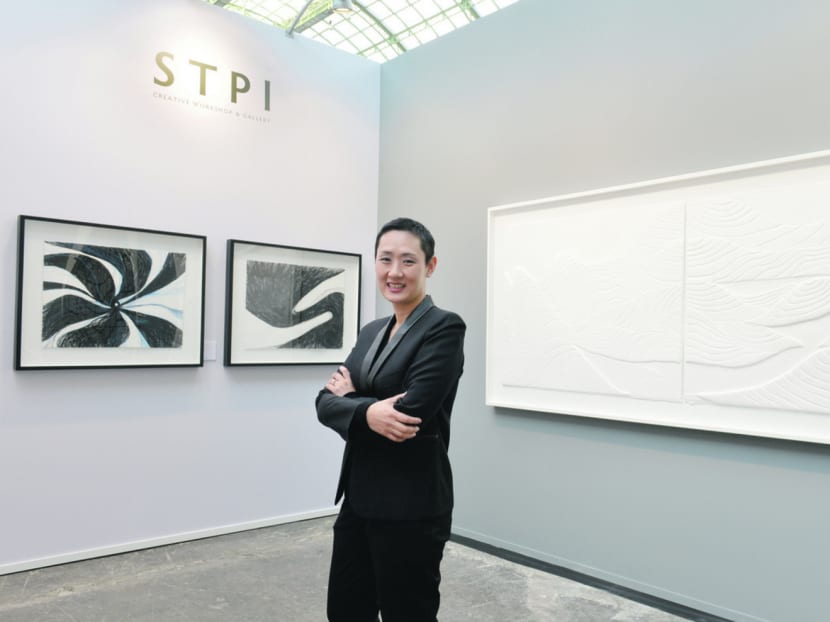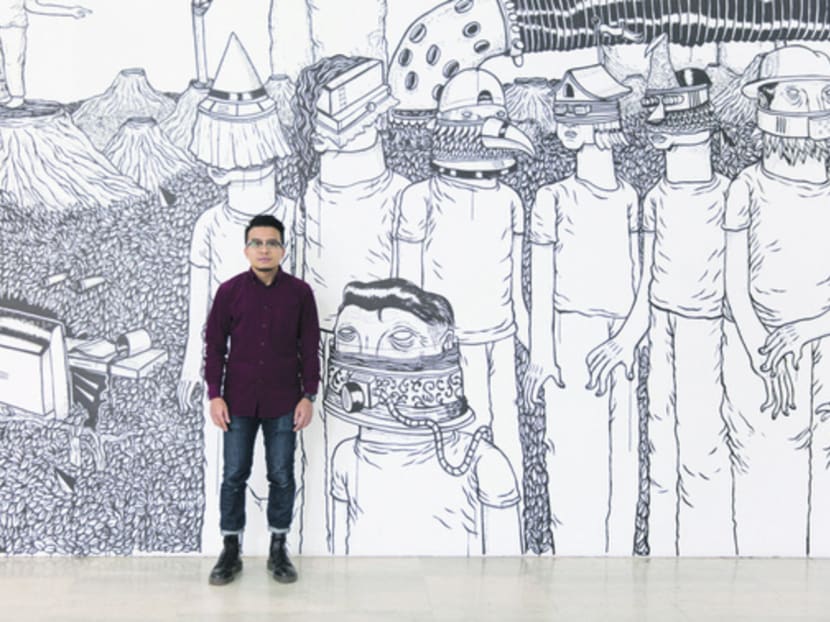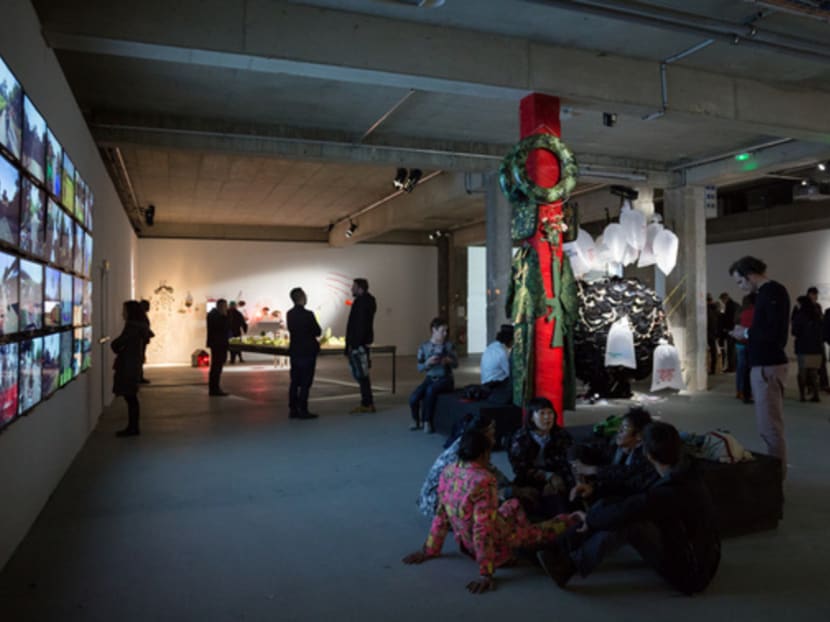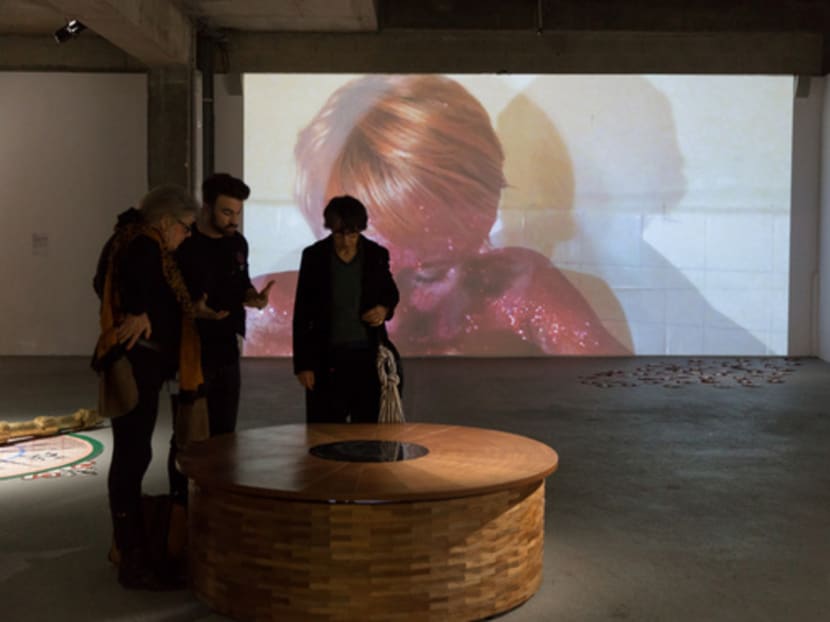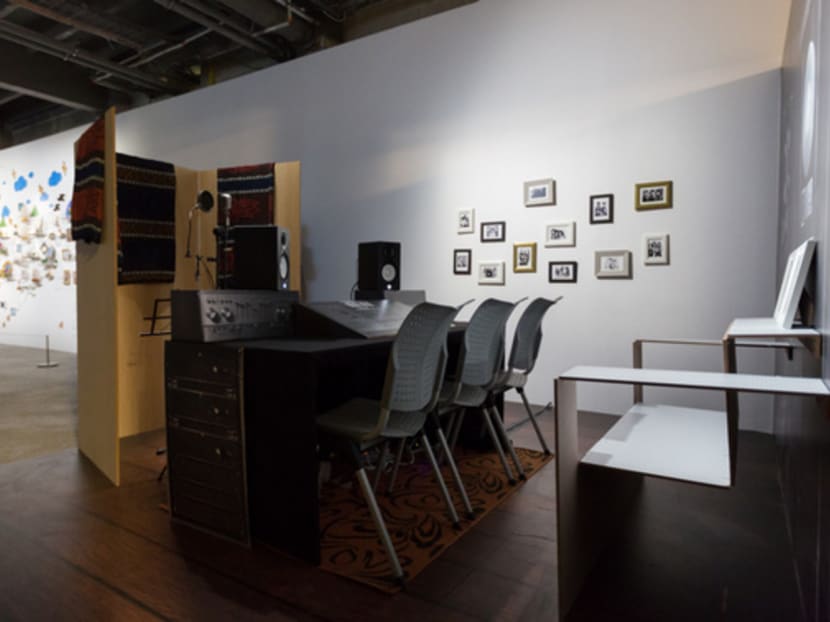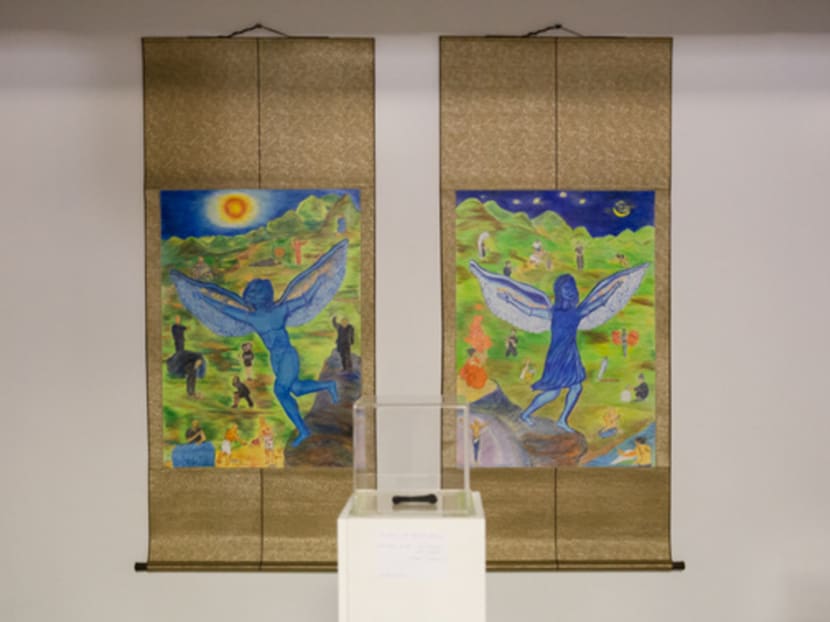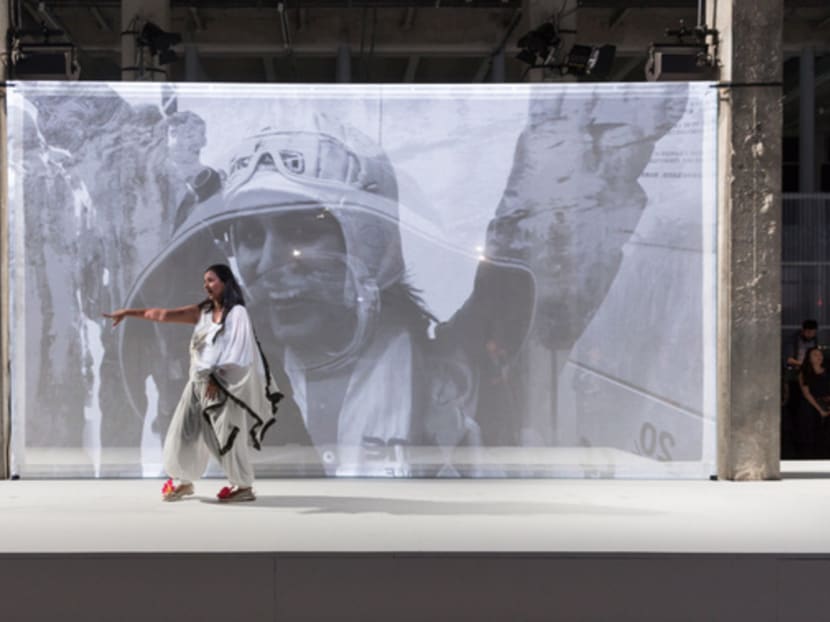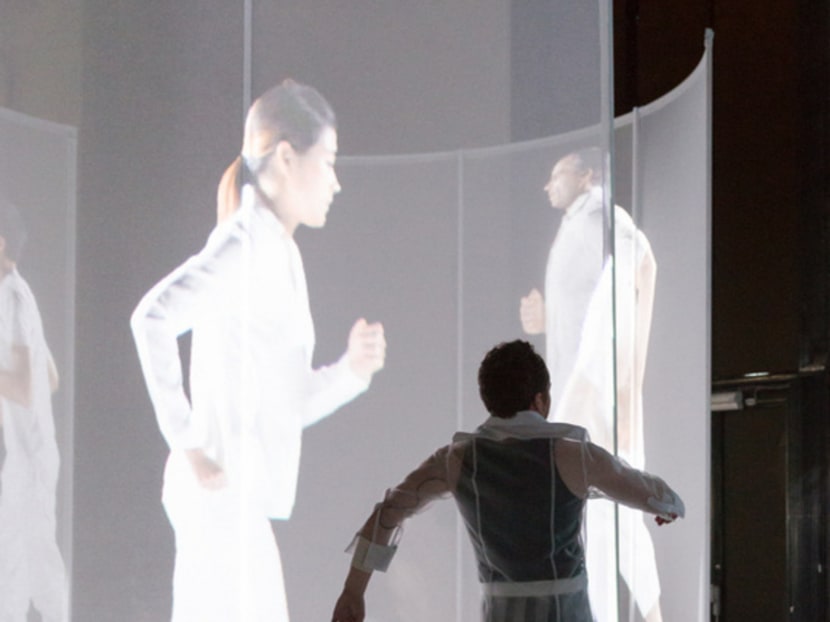 Early this week, the people of Toulouse woke up to find their city occupied by almost 1,000 tiny people who came all the way from Singapore. They could be found under cafe tables, in gardens, on bridges, on library shelves and on park benches. These visitors from Singapore were actually figurines that made up part of Foundin, artist Tan Wei Keong's interactive exhibition, which was originally presented at last year's M1 Singapore Fringe Festival and further developed when the artist was in Toulouse.
You could say the figurines served as an apt metaphor for what's taking place throughout France for the next three months: An invasion of more than 200 artists under the banner of the Singapore Festival.
SINGAPORE SHOWCASE
Touted as the biggest international showcase of Singapore art and artists, the festival is co-organised by the National Heritage Board (NHB), National Arts Council and France's Institut Francais, and comprises a whopping 70 events of all shapes and sizes. These include artist residencies as well as loads of exhibitions, film screenings, performances, conferences and concerts.
It kicked off last week with two big events at Paris' biggest contemporary art space, Palais de Tokyo: Theatre director Ong Keng Sen's six-hour installation performance, The Incredible Adventures Of Border Crossers; and the Secret Archipelago survey exhibition of Singapore and South-east Asian art, which was primarily curated by Palais de Tokyo's deputy programming director, Singaporean artist-curator Khairuddin Hori. (Mural artist Speak Cryptic's work is one of the first things one sees upon entering the venue.)
Around the same time, Singapore art galleries were the guests of honour at the Art Paris Art Fair, where a huge sculpture by conceptual artist Chen Sai Hua Kuan took pride of place at entrance steps to the Grand Palais venue. Emily Of Emerald Hill and The Coffin Is Too Big For The Hole were performed in French; and Brittany's symphony orchestra held a concert led by its Singaporean music director, Darrell Ang. In the next few weeks, those in France can catch a restaging of Ong's Lear Dreaming, gigs by The Observatory and art collective RSCLS taking part in a street art festival ... the list goes on.
The entire festival is the end product of years of discussion between cultural and government institutions from both countries and the latest big event — previous Singapore shows in France included a Peranakan exhibition at Musee du Quai Branly and a restrospective of Singapore (and Malaysian) films at the Centre Pompidou in 2010. As part of the cultural exchange, we've seen French artists and shows in Singapore, too,
What's unique this time around is that the events taking place are newly conceived ones. "We didn't export anything," said festival director Tan Boon Hui, who was at the forefront of building ties as former director of the Singapore Art Museum (SAM) and current group director of programmes for the NHB. "It was about developing certain kinds of relationships and coming to the point where people said, 'Let's do something'."
Simply put, French institutional players, artists and curators were invited to check out Singapore's arts scene and eventually discovered it was quite interesting. Which is what the festival aims to do now: Pique the interest of the French public about this tiny island and the region and raise their awareness of art from this part of the world.
Curator Iola Lenzi, who handled the Singapore/South-east Asia galleries at the Art Paris fair, recounted having to do "countless interviews" with the French media, whose initial ideas of regional art was simply the "happy marriage between China and India". Even fair director Guillaume Piens had to take a trip to Singapore to change his mind. "I had a lot of cliches: That (Singapore) is a boring place, it's the Switzerland of Asia … (but) I was totally amazed and seduced."
For Emmanuel Demarcy-Mota, director of Theatre de la Ville, which is showing Lear Dreaming, Ong Keng Sen was his primary connection with Singapore. "It has been a discovery for me," he admitted. It's slowly starting to change, with stronger connections in Asia for the past three years.
THE TIES THAT BIND
In a sense, this rather romantic picture of France waking up to what's happening in Singapore and the region tells only part of the story. The multi-institutional effort takes the artistic relationship between the two countries to the next level, but there has been a long, continuous and organic affair that stretches way back.
At the festival's opening in Paris, the Ministry of Culture, Community and Youth's deputy secretary Rosa Daniel reminded audiences how Sir Stamford Raffles had been accompanied by two French naturalists (Pierre-Medard Diard and Alfred Duvaucel). Long-time Singapore-based French artist Gilles Massot (who also took part in The Incredible Adventures Of Border Crossers) also pointed out that the first existing photographs of Singapore were done by one Jules Itier back in 1844. And let's not forget the contributions of the De La Salle brothers to Singapore's education scene.
Massot is one of a handful of French artists who have contributed significantly to the local contemporary art scene since arriving in Singapore in 1981. As a pioneering practitioner in sound art and organiser of art events pre-The Artists Village in the 1980s, he is one of three French artists along with performance artist Andree Weschler and artist-scientist Isabelle Desjeux who were cited in the recently-launched Singapore Eye book, comprising the best-known contemporary artists in the country.
He observed how interest in the arts scene in Singapore and the region slowly started in the 1990s. "We started seeing curators from Europe coming around South-east Asia to look for interesting things they could show, but it was a touch-and-go thing because the main attention was on China, which had started to come up."
Massot's interest in Singapore — and the region's relationship with his country of birth — was underscored by one of the early projects he initiated in 1993 titled New Journey To The West. Conceived for the first French-related arts festival in Singapore, Massot and fellow artists Han Sai Por, S Chandrasekaran, Vincent Leow and Koh Nguan How went on a six-week trip around France and returned with enough material for two exhibitions back home.
The project was also a nod to an even more important moment in Singapore-France artistic relationships, when the first generation of Singapore modern artists such as Georgette Chen basked in the works of the masters in Paris before bringing their knowledge back to Singapore in the 1920s.
A CONTINUING RELATIONSHIP
This practice of Singapore artists heading to Paris has continued to this day. Nanyang Academy Of Fine Arts, for instance, acquired in 1998 two studios at Paris' International City Of Arts, where a total of 47 alumni and lecturers have taken up temporary residencies. (For this current festival, Speak Cryptic and Angie Seah are the residents.)
Other artists who have temporarily called France home include Lynn Lu and Dawn Ng. The former studied sculpture at Paris' National School for Fine Arts in the late '90s, while the latter recently spent two years in Paris running the creative advertising studio Hello Sunshine — while still creating a series of works that were exhibited at SAM.
One artist who currently lives in France, Ang Sookoon, has works up in two shows: A group exhibition in Toulouse under the Made In Asia Festival and a duo show in Chalon-sur-Saone. She also previously showed at Palais de Tokyo, where her work received a shout-out as a discovery in France's Le Monde newspaper.
Furthermore, as conductor Ang and curator Khairuddin have shown, Singaporeans have likewise been making their presence felt not only as artists, but as arts leaders and managers. (Another notable Singaporean has been Paris-based arts producer Charlene Lim, who has worked with international names such as Sidi Larbi Cherkaoui, Akram Khan and Sylvie Guillem.)
The artists say they have reacted positively to the experience. For Tan Wei Keong and Speak Cryptic, who are both temporary artist residents, the experience has been a smooth and inspiring one. The former said he and his producer Samuel Woo received enthusiastic support from the Toulouse institutions they liaised with (including places where they've placed their figurines). The latter, meanwhile, has been feeding off the energy of the environment in Paris, including its vibrant street art scene, which was one of the first things that jumped out at him when he first arrived from the airport.
For Ang, taking her practice to France (and Europe) has been a boon. "Until recent years, there were not many artistic opportunities and art venues to exhibit in Singapore, so extending my practice to Europe gave me more buoyancy to maintain a full-time art practice," she said.
It's not only individual artists, but also groups for whom a more active European engagement could prove fruitful. On a practical side, Ong noted, getting producing partners from other countries to share costs for performing arts productions could help companies financially — and get a leg-up in said countries.
"It's not so much about bringing shows here for French audiences, but about sharing the risks and costs by getting producers to invest in your art product, so you don't have to depend so much on the box office," he said.
It's a strategy that TheatreWorks has employed for many of its shows. Productions such as Desdemona, Search: Hamlet and The Global Soul have been co-produced with other institutions in places such as Germany, Australia and Denmark.
MAKING A MARK
Of course, there are challenges, including competition from other countries whose art may seem more familiar, said Ong, citing countries such as Japan, with its strong history of art forms such as kabuki and butoh. Singapore also has to contend with a reputation regarding censorship. "When I talked to a lot of journalists in France, they had the suspicion that I'm a state artist and that's why I was allowed to go abroad. There's a very strong feeling that Singapore is a country that does not allow for free speech; so how can there be art?" he said.
There are other things working to Singapore's advantage. Ong pointed to the country's old-meets-new, East-meets-West hybrid cultural identity that the French and Europeans — who are all currently grappling with the rapid immigration changes in their mono-cultures — are fascinated with. "I had an SMS from a French friend who said everyone was enthralled (with The Incredible Adventures Of Border Crossers) because of the mixing of cultures. They are very interested in how this happens because for them, French is just French; or German is just German," said Ong.
Added Tan: "They are taken by this fact that we are also a gateway to South-east Asia for them — and it helps that we speak English — but what proves to be really interesting for them is they are finding a lot of empathy in the fact that Singapore is multicultural yet very modern."
Clearly, the current presence of Singapore arts in France can't simply be regarded as a one-off thing — but it's going to take some time for the small country to make its mark. Massot is hopeful that all these events that comprise the festival will make a dent in the busy arts scene of France, and Paris in particular.
"In Paris, there's so much going on that it's really hard to catch (audience's) attention and make it so that it becomes the hot topic everyone talks about," he cautioned, while adding: "There's the well-entrenched, pre-conceived idea not only in France, but all over the world, that Singapore is sterile and boring, which is true only if you don't make the effort to scratch the surface. This has to be dismantled and that's going to take more than three months. Hopefully, the festival will have enough of a critical mass to initiate something from which other things can develop."
One can look at the Singapore Festival in France as an impressively huge, high-quality shebang. One can also see it as a series of smaller events that make up something big. And you can't go smaller than the tiny figurines scattered around Toulouse, which, if they look hard enough, the French can discover and perhaps take home with them. Just imagine that — 1,000 Singapore artworks inside 1,000 French homes.