Dance after office hours
SINGAPORE — Sigma Contemporary Dance is not a household name even in dance circles, but that hasn't stopped its members from pursuing their passion — outside office hours, that is.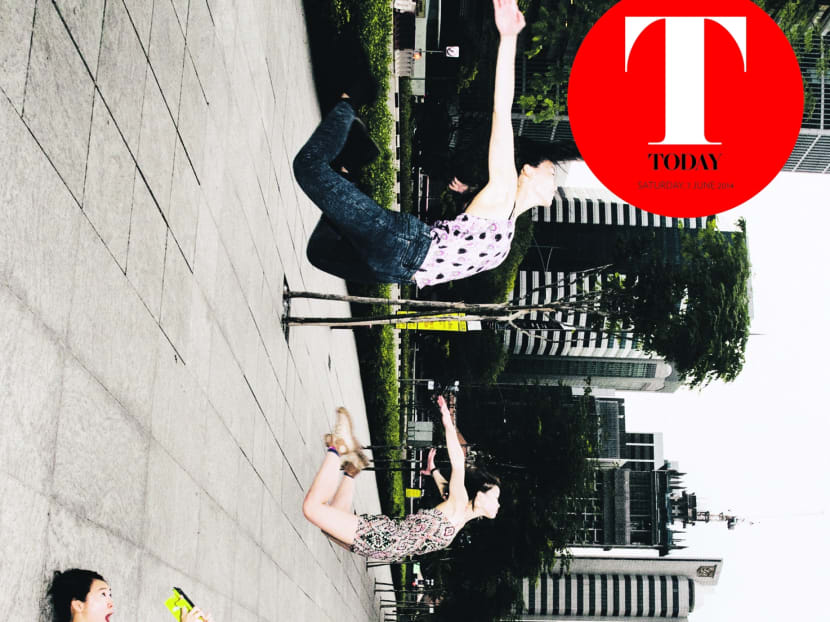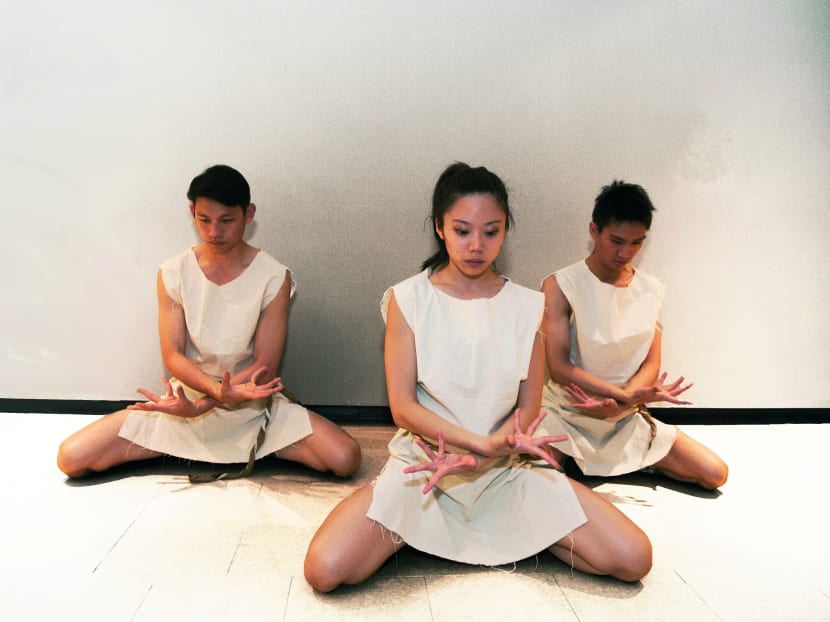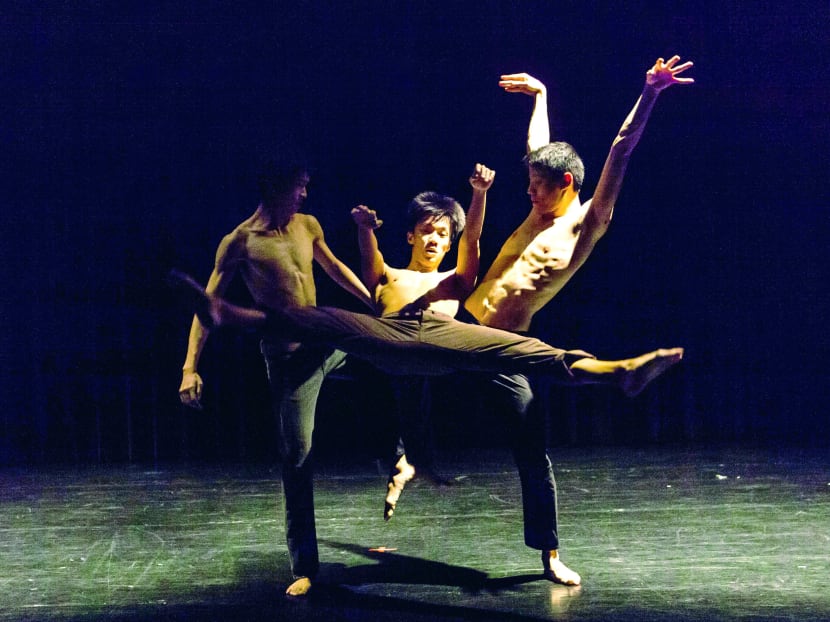 SINGAPORE — Sigma Contemporary Dance is not a household name even in dance circles, but that hasn't stopped its members from pursuing their passion — outside office hours, that is.
Next weekend, the semi-professional dance group will be staging a double bill at Goodman Arts Centre (GAC), choreographed and performed by members with full-time jobs.
Take, for example, the group's artistic director Hong Guofeng, 27, who is an accountant for PricewaterhouseCoopers. It's similarly demanding for the rest of Sigma. "Most of us are working full-time in the commercial world and it's a diverse collection of degrees: Marketing, finance, engineering, mathematics," Hong said, adding that dance was a calling they couldn't ignore. "Basically, we started dancing together in university and, after we graduated, we just couldn't stop dancing. During weekends, we'd meet up to dance quite regularly."
Many are former members of Nanyang Technological University's contemporary dance club contemp(minated) and, in 2011, a dance contest organised by performing arts centre O School at *Scape sealed the group's fate.
Sigma won The Royal Dance Off, which prompted it to take things further. The following year, it independently organised its own show at GAC. Last year, it took on smaller gigs such as a guest stint at a dance concert at Singapore Institute of Management and some members even went to Los Angeles to attend dance classes at the Edge Performing Arts Centre.
Personal motivations aside, the main objective of the group, Hong explained, is to encourage more people to pursue contemporary dance outside their careers and commitments. "We've continued doing so after three, four years of working and we hope to show you can continue to do what you want and to a reasonably good standard," he added.
Sigma's members may not be pros, but they don't dance in a bubble. Two members, Anthea Seah and Lynette Lim, also dance with THE Dance Company's Second Company — and will be performing in the pieces for THE Second Company's showcase for emerging choreographers, liTHE, later this month. Former THE dancer Jessica Christina also gives them constructive feedback during their rehearsals. "I would say she's the closest to being a mentor to us. She'll make time to drop by to see our pieces, give us comments and feedback, which we try to incorporate," said Hong.
"Obviously, in terms of dance technique and training, there's no way we can compare to professional companies," he admitted. Nevertheless, Hong is heartened by the encouragement Sigma has received. "Based on the feedback we had for our last show, a lot of people enjoyed it."
Sigma's DIY attitude for its first show has paid off. And for its coming double bill — featuring Hong's piece Optical Delusion and Sigma co-founder Chan Wei Chee's Light/Shadows — they were lucky enough to get funding from the National Arts Council as well as generous individuals.
Moving forward, the group is already planning its future direction. Working with musician Tze Toh for a segment of dance improvisation in its coming show has prompted a few new ideas. "In the future, maybe, we'll be working more with this kind of genre and we're also hoping to perform in public places like libraries," Hong said. "We want to show there's space for non-professional companies, too." MAYO MARTIN
A Double Bill: Light/Shadows et Optical Delusion is on June 14 and 15, 8pm, at Goodman Arts Centre Black Box. Tickets at S$20 from http://sigmapresents.peatix.com. liTHE 2014 is on June 27 to 29, 8pm and 3pm, Goodman Arts Centre Black Box. Tickets at $25 from marketing [at] the-dancecompany.com or call 6345 8454.