Durational performances at next month's Future Of Imagination festival
SINGAPORE — The performance art festival Future Of Imagination (FOI) will be back next month and this time around, it's time to take it slow and easy. And we mean really slow and easy.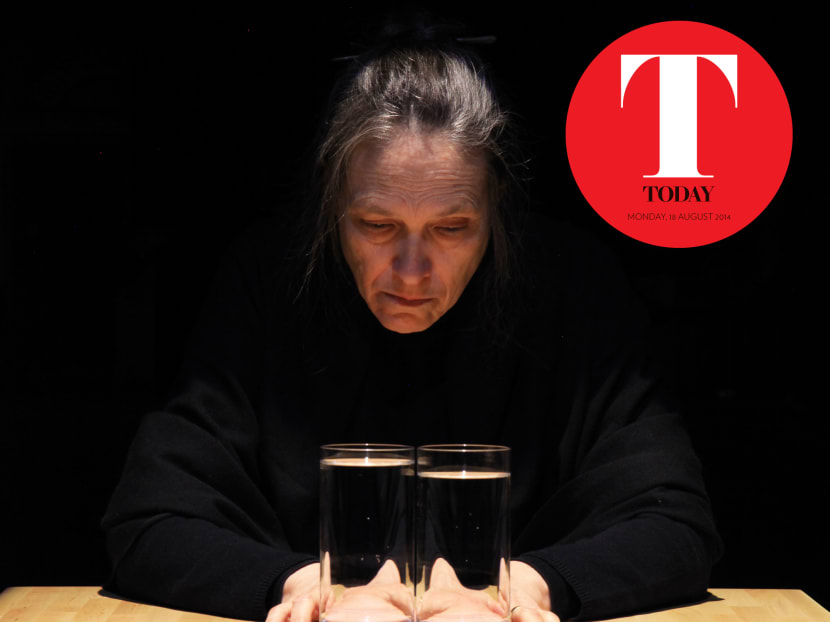 SINGAPORE — The performance art festival Future Of Imagination (FOI) will be back next month and this time around, it's time to take it slow and easy. And we mean really slow and easy.
For its ninth edition, which will be held from Sept 4 to 7 at the former premises of art collective Post-Museum at Rowell Road, the festival will focus on durational performances. Participants will be performing works that range from two to five hours each, most of which will be happening simultaneously.
"We wanted to break away from the typical festival format where artists present 20 to 30 minutes of a performance," explained artist and FOI artistic director Jason Lim. "With a longer piece, there's more time for the artist to just explore and experiment with his or her ideas, which, for me, is the real essence of performance. It's also a way to introduce this longer format to the Singapore audience, which is quite rare."
The line-up of 15 artists includes Singapore's Natasha Wei, Daniela Beltrani, Ezzam Rahman, Noor Effendy Ibrahim and new collective S.P.A.M.. There will also be performance artists from Japan, the United Kingdom, the United States and Germany, among others. Aside from the performances, there will be a forum as well as a workshop.
But what exactly will the artists do? That's where the fun begins.
"A lot of the artists will be dealing with certain kinds of materials and the venue space to see what can come out of this," said Lim, who added that because of the long duration of the performances, most of the pieces will be meditative.
Beltrani, for instance, will be aiming to sew some thread into her dress. "But that's just the starting point. After two hours, we don't know what the outcome will be," said Lim.
The idea of drawn-out pieces that take place simultaneously will offer an interesting dilemma for FOI's audiences, too. "The audience may have to make choices to see one performance in its entirety or see snippets of a few performances. Sometimes a performance might be slow or minimal — and might feel like you're seeing paint drying on the wall," he laughed. "But when you leave and then come back, there might be some changes. It's that moment of absence that you notice a change. Whereas in the usual 20- to 30-minute format, it's so action-packed it almost feels like entertainment."
FOI has been held annually since 2003 (give or take a couple of breaks) and Lim said it continues to adapt to the times, from the early editions that introduced to different types of performance art to Singapore audiences to those that have specific themes such as performances in pairs or via collaborations, and now a look at longer works.
And with their 10th edition coming up hopefully next year, Lim said they're toying with the idea of finally taking stock and holding a conference. "Something on a bigger scale, a bit more conference-based but with some live presentations. And maybe even run a performance art writing workshop because we don't have that kind of thing going on. We want to focus on the region and create a real kind of network and maybe form a performance art circuit."
But for now, it's all about FOI 9. But despite already being the main man organising the whole thing, he's still ready for some nice surprises—which is usually the case for performance art.
"I myself don't know what exactly is going to come out from it," he laugh. "I'm just going to keep my mind open to what's going on.
Future Of Imagination 9 runs from Sept 4 to 7, 7pm till late, 107/109 Rowell Road. 1pm till late on Sept 6. Artist Marilyn Arsem will hold a performance art workshop on Sept 2 and 3. A forum on durational performance will be held on Sept 7, 2pm, at the Imagination Room, Central Library. For more information, visit the Future Of Imagination 9 page on Facebook.