Instagram helps indie artists get their works seen, and sold
SINGAPORE — Instagram has helped a slew of young artists get their works seen, and sold.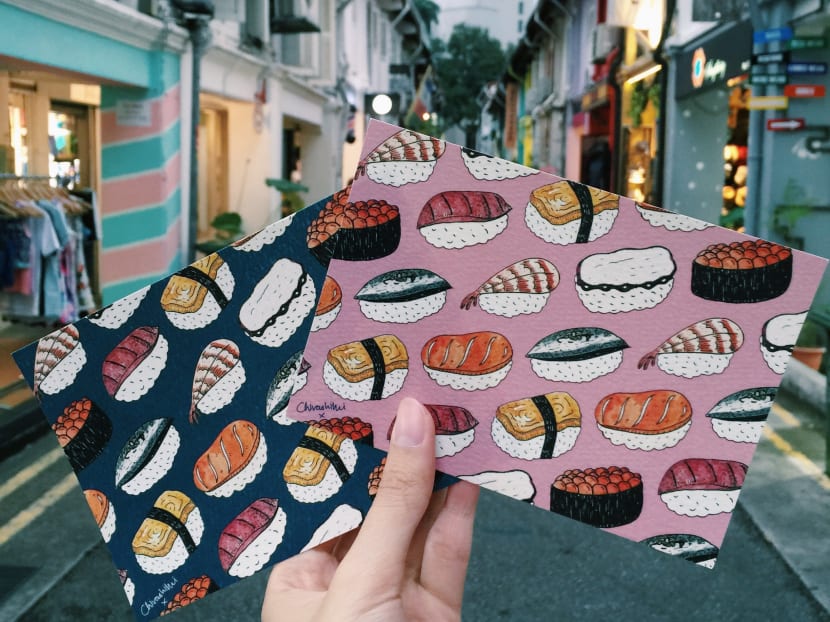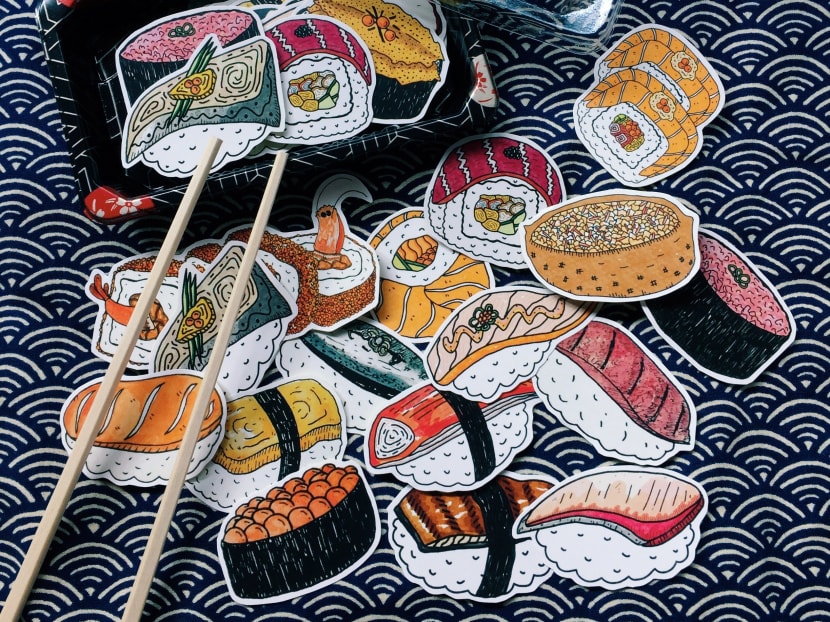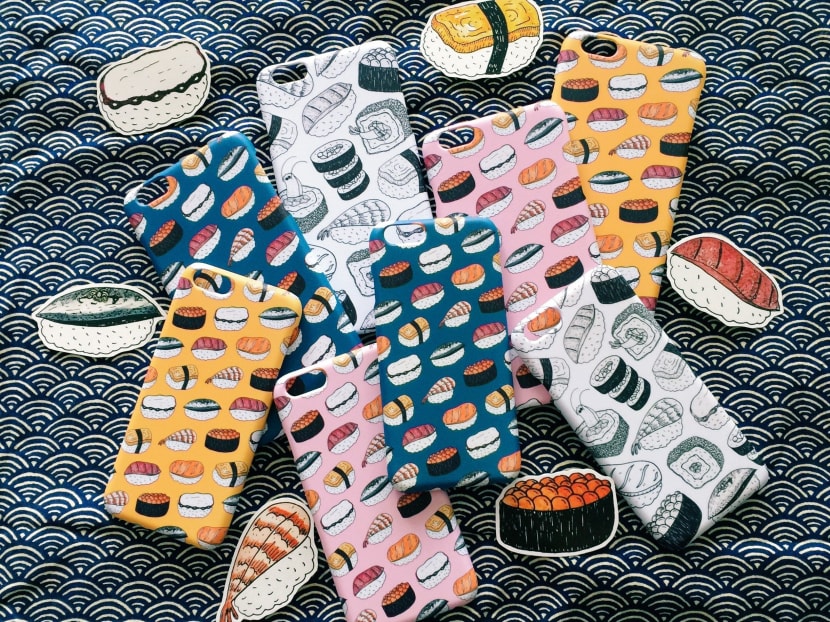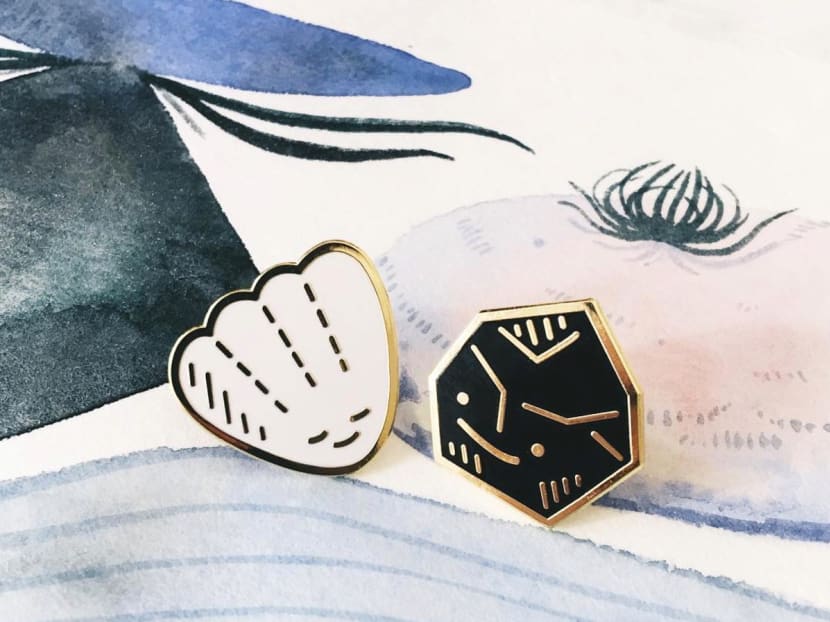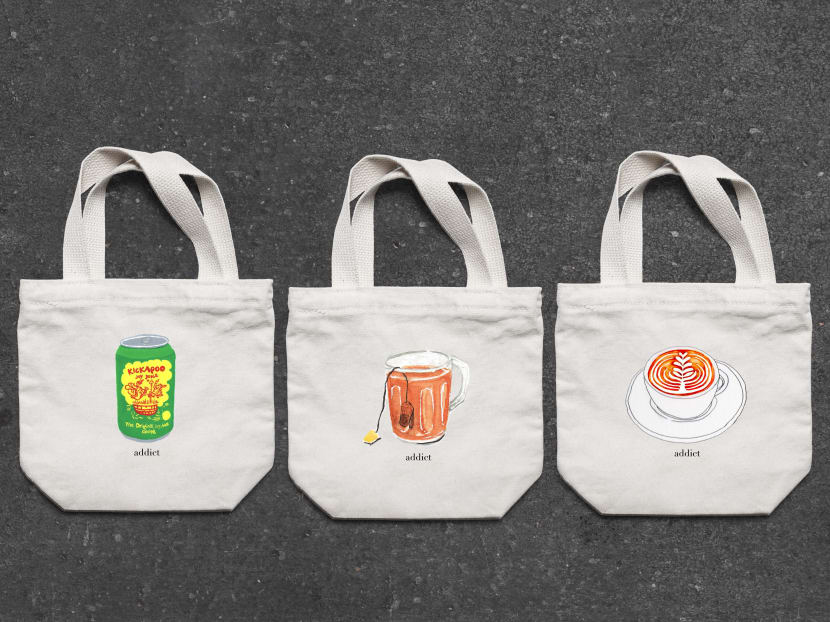 SINGAPORE — Instagram has helped a slew of young artists get their works seen, and sold.
Ho Si Hui, 21, took to Instagram in late 2015 to help push her art brand, Chirashi Bomb, further.
She has a modest 2,311 followers on Instagram. But they hail from around the world and come calling for her printed cards, tote bags, stickers and handphone covers — all of which combine two of Ho's favourite things: Sushi and art.
"Instagram is the main platform I use to showcase my work to the public and communicate with my followers. It definitely helps to get word out about what I do, and serves as a sales platform when people would like to order my merchandise online," she said.
The Ngee Ann Polytechnic Mass Communication graduate started the label in 2015, but truly got her work noticed — and sold — when she took to Instagram.
Her work draws eyeballs because it is inspired by the food, people and places in Japan. Ho also draws on "bizarre dreams, Studio Ghibli films I grew up watching, and societal issues that are important to me".
Ho is one artist showing works at the upcoming annual Singapore Art Book Fair 2017, on from Thursday (April 27) to April 30.
Junel Fujinuki, known on social media for her vivid watercolour illustrations of food as @mypaperpigeon; and Justine Wong, also known on social media for her whimsical watercolour paintings of food and places in Japan as @patternsandportraits, will also be showing at the fair, now in its fifth edition.
Above: Bags with a few typically Singaporean drinks from Junel Fujinuki, whose presence on Instagram helps her get jobs as an illustrator. Photo: Junel Fujinuki
Fujinuki, a Singaporean illustrator based in Tokyo and Singapore, is completing a lunch and dinner edition of a zine that is her tribute to hawker food. She has been posting updates about the project on Instagram, where she also shares pictures of her illustrations of prawn mee, cups of teh tarik and cans of Kickapoo Joy Juice. The latter will be featured on tote bags at the fair, which is organised by BooksActually.
The zine, An Anatomy of Singapore's Hawker Fare, will see its lunch and dinner edition launched at the fair. The the original breakfast edition will be available as well.
She will also be offering origami paper book covers, which can be wrapped around your favourite book right there at the fair.
Fujinuki, 32, also said that Instagram helped her with getting her work noticed, and has even led to jobs.
"As a Singaporean based in Tokyo, building a career ... wasn't easy," she said.
"As I hold illustration workshops, Instagram also serves as a platform for my participants to connect with me after the workshops," she said, adding that they often ask for more advice and tips on painting.
"I also do get referrals and new clients locally and offshore via Instagram ... Without social media, I don't think I would have been able to come this far."
Wong — an artist from Toronto, Canada, who is based in Tokyo — is known for her Kickstarter project, 21 Days in Japan, which she initiated in 2015. She raised over CA$6,488 (S$6,808), with donors receiving prints of their choice, selected from some 84 food illustrations from Wong.
In town for the first time at the Singapore Art Book fair, she will be selling prints of her watercolour paintings documenting her food experiences in Osaka, Kyoto, Hakone, and Tokyo, as well as postcards and pins from her first solo exhibition in Tokyo last weekend (April 14).
Above: Justine Wong's Instagram feed shows her work on Instagram as @patternsandportraits. Photo: Justine Wong
The artist, who has 15,000 instagram followers, said: "I practiced as a designer for two years before quitting my full time job in exchange for a kind of creative sabbatical. I was driven by the idea that I wanted to create for myself an environment where I had room to continuously grow."
According to Wong, 26, Instagram has "been a powerful tool" in providing a platform for her to share her creative process and journey with others.
"The responses that I receive from followers keep me motivated when the creative engines are running low. It brings me a lot of joy knowing that a piece that I've been working on, or the process I am going through, is helping to inspire someone out there," Wong said.
Ho agreed, saying: "It's very heartwarming to read encouraging comments, messages and posts from people who tell me they appreciate my work. It never fails to make my day and keep me going whenever I feel like giving up. Sometimes, I ask them for suggestions and opinions on new merchandise, and try to materialise them to the best of my abilities."
However, artists say there is one downside in social media playing such a huge part in their creative processes.
"There is an unspoken pressure to create work that caters to the interest of the public, instead of just putting out (the raw version of) what I originally intended ... I started Chirashi Bomb to enjoy complete creative freedom ... I hope I can continue to stay true to myself in this aspect," said Ho.
Wong said that she hopes being at the fair in Singapore will help open up real-life conversations with her followers here.
"It is easy to (condense and de-humanise) individuals, and relate to them as just their user names online," she said. "(But) so much good conversation comes from face-to-face interaction, and that is what I hope we can bring to each other," she said.
The Singapore Art Book Fair runs from April 27 to 30 at 7 Lock Road, Gillman Barracks. Entry is free.