Oh why do our favourite places in Singapore always have to change, move or close down?
SINGAPORE - I still remember the first time my family took me to the Singapore Zoo as a four year old. I was given my first ice cream on a cone, which promptly fell to the ground and started an immediate outburst of tears.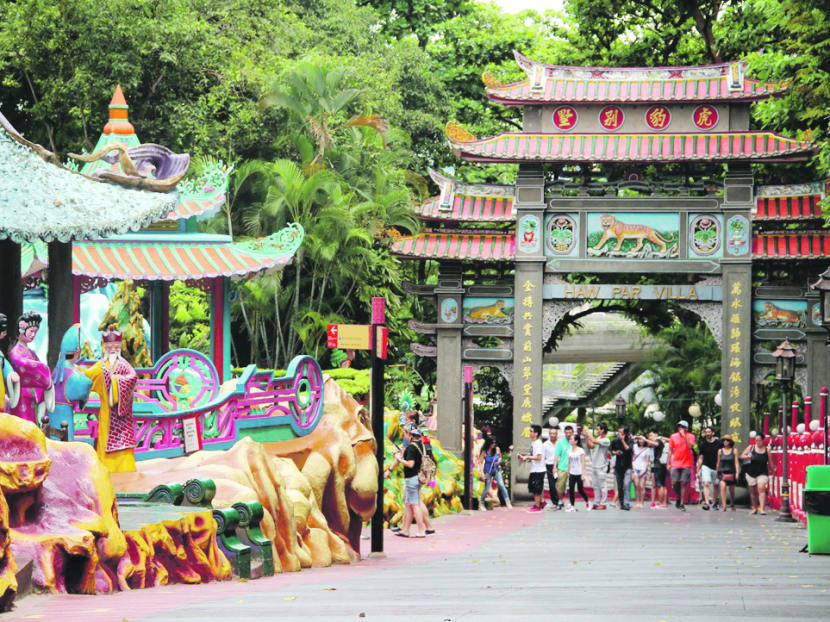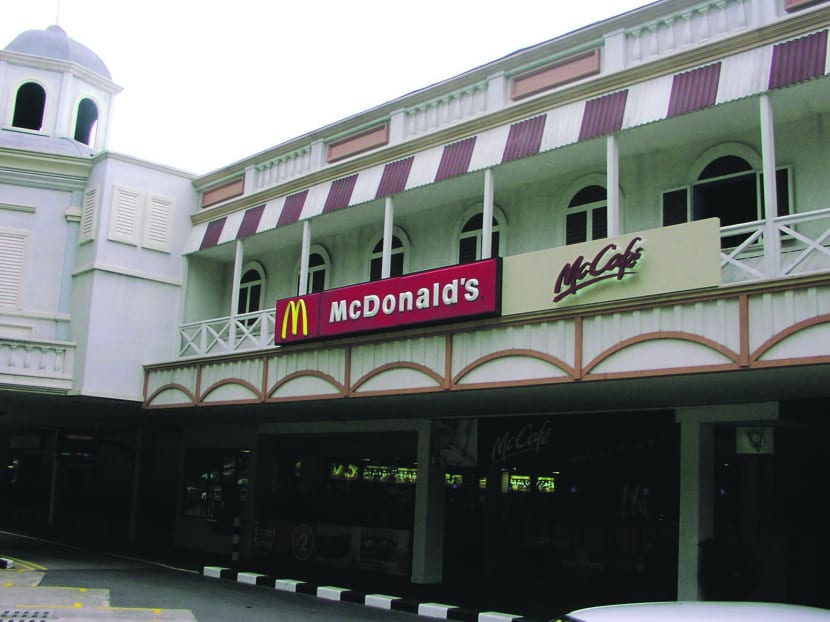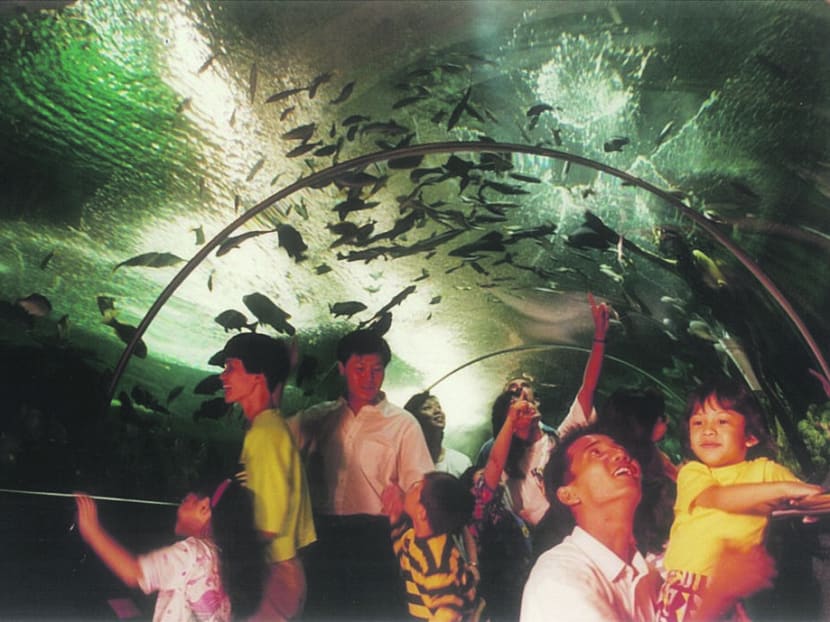 SINGAPORE - I still remember the first time my family took me to the Singapore Zoo as a four year old. I was given my first ice cream on a cone, which promptly fell to the ground and started an immediate outburst of tears. Despite that incident, the zoo has since become for us a special place for family outings. I still have fond memories of my younger sister and I standing outside the glass enclosure, entranced by the black panther pacing within. And that sense of nostalgia and fondness has never gone away.
We associate physical places with significant moments in our lives. Even the smallest, most frivolous milestones, such as the first time we went clubbing or the first fast food meal we had with the family, take on greater meaning when we look back. And in a place with a constantly and rapidly changing urban landscape like Singapore's, it is inevitable the pang of nostalgia runs deep.
Just take the overwhelming number of visitors recently at Underwater World Singapore before it closed last Sunday. About 160,000 visitors had thronged the place since news of its pending closure came out on June 6. (We're sure the slashing of ticket prices from S$29.90 to S$9 for adults and from S$20.60 to S$5 for children was a huge motivation.)
One of the visitors is Naomi Soh Xin Yun, a graphic designer and self-confessed Underwater World enthusiast, who is now in her 20s. She gushed about "a sense of amazement and wonder" she felt at Underwater World during school trips. "Even as an adult, you still feel that sense of wonder. My favourite part is the tunnel with the conveyor belt. Just standing there looking at all the marine life around me is an experience I've always anticipated and will never forget," she added wistfully.
Change and evolution
There's also buzz around the reopening of the iconic McDonald's at East Coast Park today following the redevelopment of Marine Cove since 2014.
This branch of McDonald's holds a special place in many Singaporeans' hearts. Since it opened in January 1982, it has served more than 
25 million customers. But it wasn't just a fast-food outlet. Perhaps 
because of its distinctive spot, it was a place for get-togethers with friends and families. Kids in the 1980s would shriek and climb on top of statues of Hamburglar and friends, while teens stayed up late there when the outlet was open 24/7 in the noughties. Harried office workers made the drive-through their regular pitstop to pick up dinner or breakfast.
McDonald's Singapore's managing director Robert Hunghanfoo agrees. "Our restaurant at East Coast Park was extremely special for many Singapore residents: Couples dated there, it was a place where friends and families spent time, and the crew were part of our family there," he said. "With the opening of McDonald's Marine Cove, we look forward to creating even more fond memories with Singaporeans, connecting with them in a brand new way."
The new McDonald's at Marine Cove has evolved with the times. Technology and healthy eating have become integral to Singaporeans and the new outlet reflects that: Seven self-ordering kiosks, 30 wireless charging stations for mobile devices and Google Cardboard viewers that will allow customers to experience a virtual reality tour of the restaurant (even though they are already in the outlet). The restaurant also features family-friendly amenities such as pram parking areas and a shadow wall for children to play with.
While children of the '80s may moan that nothing will ever replace the former McDonald's playground, the area surrounding the outlet now has similarly been upgraded by National Parks Board (NParks) to inject more activity in the green spaces at East Coast Park. And, yes, there's a massive new playground, with an 8m high tower inspired by a lighthouse as its focal point. The playground is also equipped with many other play elements including three slides, a rope bridge and climbing 
net courses.
"The National Parks Board 
developed Marine Cove based on a family and lifestyle concept with a focus on providing recreation for families," said Kong Yit San, assistant chief executive officer of Park Management and Lifestyle Cluster at NParks. "East Coast Park is Singapore's most popular park, catering to the diverse needs of users. There are quiet corners, as well as lawn areas where families and friends can play together."
New but same
The idea of familiar places changing over time elicits a hotchpotch of emotions from its regulars. As Charmaine Hon, a linguistics graduate and teacher, pointed out, these symbols of cultural history are hard to come by. "The place suddenly becomes historically important when it is about to go or is already gone", she said.
Jacquelyyn Soo, a long-time resident in the east, acknowledges that her feelings about such developments have changed. "I used to be sad about them but now I think it's good to move things around — the best outcome would be combining elements from the past and present."
And there are attempts to retain the historic and socially significant essence of these places. Take Haw Par Villa. Built in 1937 by businessman Aw Boon Haw (inventor of the Tiger Balm ointment), Haw Par Villa is known for its fascinating statues depicting gory scenes from Chinese folklore. The garden grounds were acquired by the Government in the late 1980s and subsequently leased out to private companies to be developed and managed as a commercial theme park and, subsequently, public park. In spite of these changes, the park has remained as foreboding as ever. (Who can forget the creepy boat ride through the Courts of Hell, with its statues located in the gut of a 60m long dragon structure? Sadly, this was shut down in the late 1990s.)
Moving forward, operator Journeys was recently appointed to run the park. As part of their efforts to inject more activities and reach out to younger visitors, Journeys organised Escape, an outdoor edutainment game, last May. There were 3,000 people who visited the 79-year-old park on those two Saturdays, and the operator intends to reach out to more schools and the public through similar educational and 
fun activities.
Another local cultural icon undergoing change is Zouk, located at the warehouses along Jiak Kim Street. It will be relocating to Clarke Quay by the end of the year, as its lease with the Urban Redevelopment Authority has expired. Since its opening in 1991, Zouk is probably the club everyone went to at least once, an inevitable introduction to clubbing in Singapore.
As Sofie Chandra, head of marketing & events at Zouk sees it, it is more than a space and location. "We are a brand about the people and we will always remain that way," she said, adding that Zouk's new space will retain the consistency of its programming and direction for music. "There are exciting plans coming up for the new Zouk but we promise that the spirit and motto of Zouk will always remain — One World, One Music, One Tribe, One Dance."
And even if a space completely disappears, the memories are irreplaceable and the outpouring of affection remains. Fish & Co. Glass House, a venue for countless birthday celebrations, graduation parties, first dates and wedding proposals (thanks to the huge LOVE sculpture in front of the Glass House) will be shuttered completely after 14 years in October due to redevelopment works by Park Mall. And according to Tan Yi Lin, assistant marketing manager at Fish & Co., customers have been flocking to the outlet. "Though it's sad to know that the Glass House will be closing soon, we are really heartened to see many customers gathering at the Glass House again for one last time to reminisce the good old days before we bid it goodbye. This goes to show that the Fish & Co. Glass House has held a significant place in the hearts of many customers. It's a place where many loved ones have created fond memories over good food, service 
and ambience."
Sometimes, just sometimes, it would suffice to have these places in our memories where they are rendered perfect in retrospect.