In Singapore's theatre scene, more power to the youth
The theatre scene is seeing a shift towards younger theatremakers, especially this year, with more new works presented by writers barely of legal age to watch an R21 movie.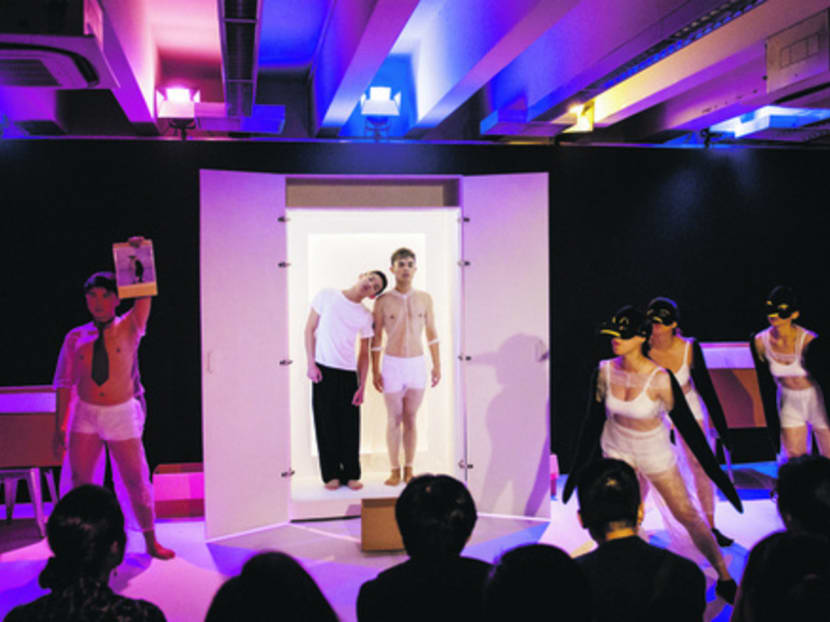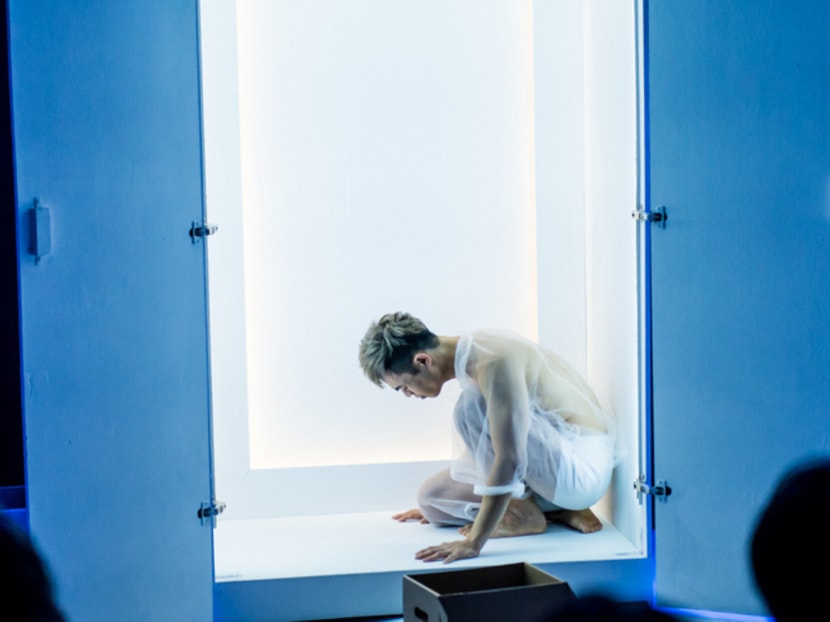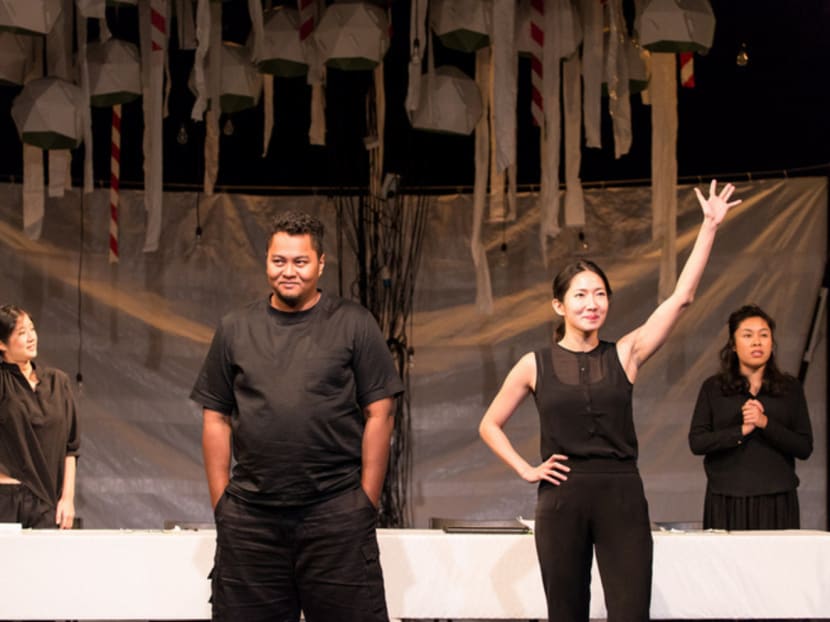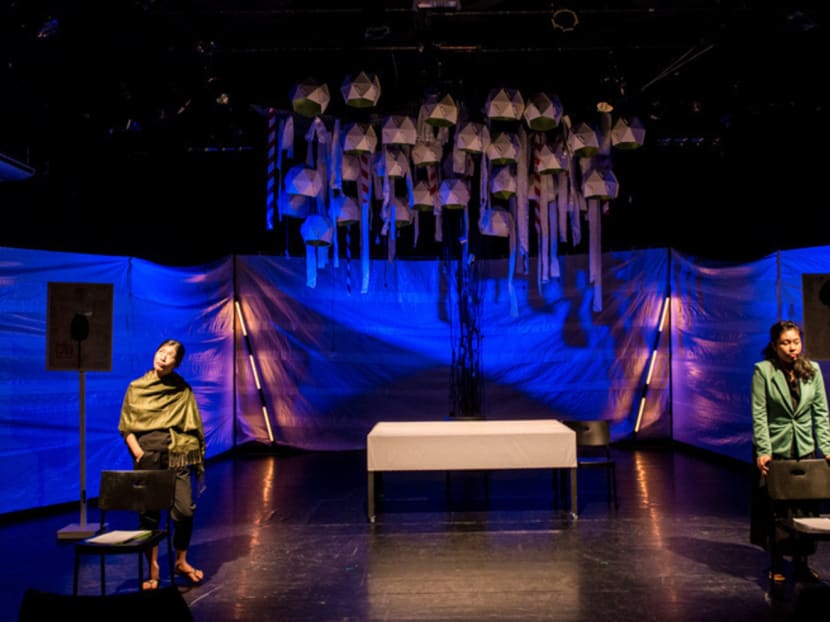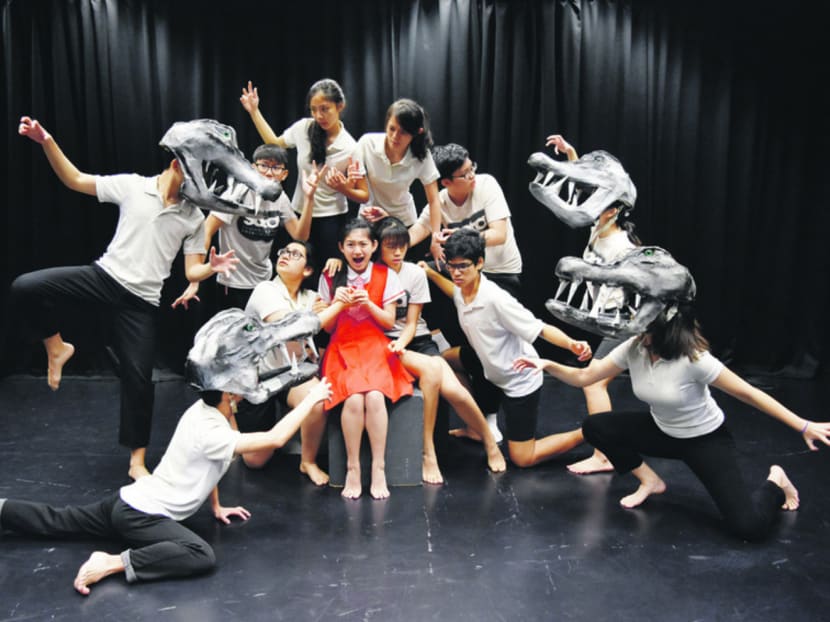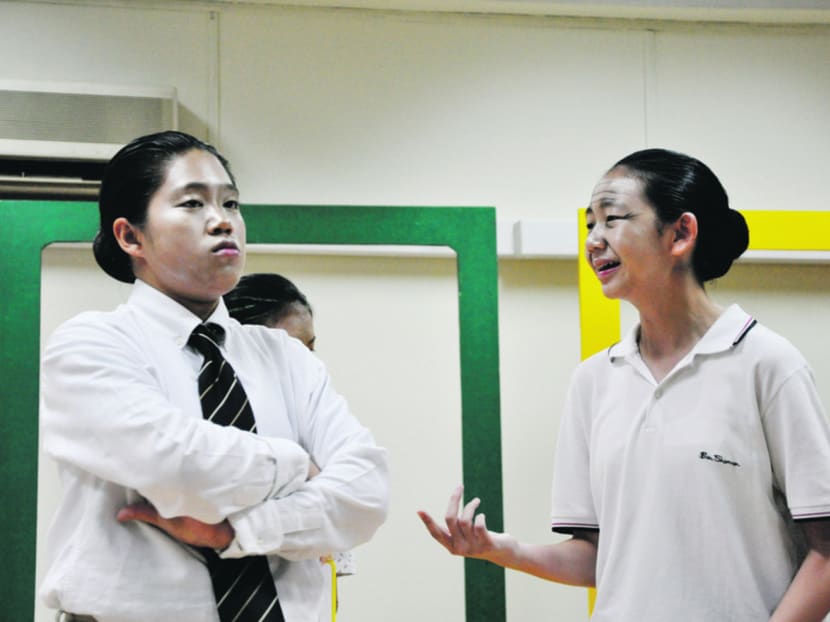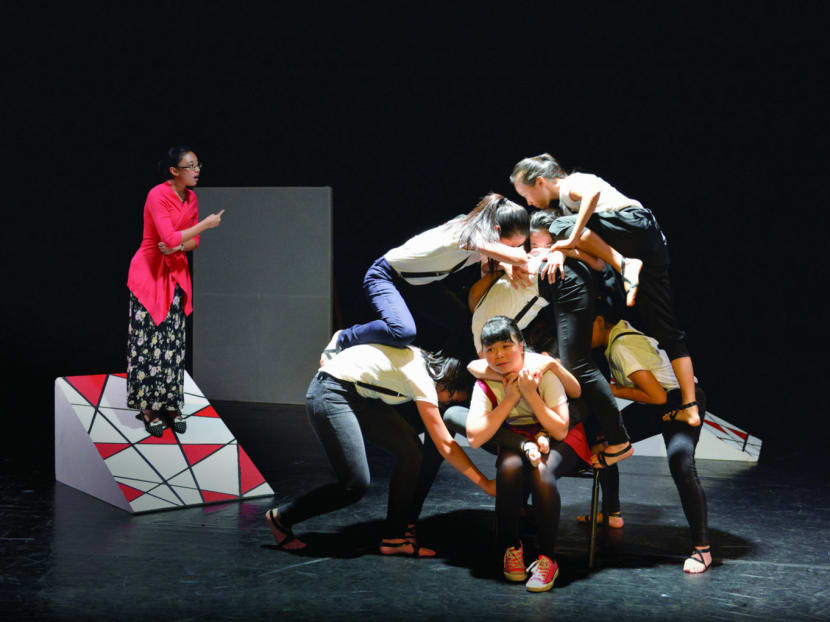 SINGAPORE - The theatre scene is seeing a shift towards younger theatremakers, especially this year, with more new works presented by writers barely of legal age to watch an R21 movie.
Take last month and this month, for example, which have seen festivals that feature numerous fresh works by playwrights who are in their teens or twenties. There was the inaugural Twenty-Something Theatre Festival (TSTF) last month, the ongoing Singapore Theatre Festival (STF) with several plays by writers in their early twenties, and also the upcoming second edition of the Peer Pleasure Youth Theatre Festival (Peer Pleasure) - now called the M1 Peer Pleasure Youth Theatre Festival (Peer Pleasure)  -  happening at the end of the month, which celebrates youth theatre.
The importance of young voices in theatre is gaining recognition, not just by youths, but also by industry stalwarts such as actress Tan Kheng Hua, 53, who produced TSTF, and Alvin Tan, the artistic director of Peer Pleasure.
The latter is also the co-founder and artistic director of The Necessary Stage (TNS), known for staging works highlighting socio-political issues so prickly that they are sometimes rated R18. "While creating R18 plays and working with young people seems contradictory, what TNS is interested in is actually the transformation and formation of human beings — whether through staging shows highlighting difficult issues, or working with youths," he said.
"I'm interested in the formation of people who are questioning and critical minded — what disturbs you about society? Literature has become an optional subject in schools, so that formative thinking to allow people to argue in grey areas, to explore self awareness and our own biases and how to find our own path in a critical and imaginative way, are not necessarily happening with our youth. I'd like Peer Pleasure to offer what our mainstream education might not."
Kenneth Chia, a 22 year-old playwright, agreed: "I had no idea what local theatre was until I read Alfian Sa'at's Asian Boys at age 18. I remember thinking this is what a play can do to a reader."
Chia, who wrote Long Weekend, which premiered at TSTF, and co-wrote Let's Get Back Together, which receives its second staging at STF, added: "I also want to create work that will give that sense of community and empathy in Singapore."
Echoing his view, Thomas Lim, the 25-year-old drama educator, playwright/director of the sold-out Grandmother Tongue at the STF 2016 and playwright of Pull Up at the Peer Pleasure, added: "Creating theatre has been a way to think about our identity, our Singaporean struggles."
Ngiam Su-Lin, director of ArtsWok Collaborative, which presents Peer Pleasure, said the festival "encourages collaboration and cooperation — as theatre should do — by getting youths across different participating organisations and schools to go through a mentorship workshop and form the production team of the festival". Peer Pleasure also has its performing groups open rehearsals up, so that they can learn from each other's work. "You really see improvement by leaps and bounds," she said.
However, the young theatremakers stressed that getting their work selected was not an easy task — the line-ups for Peer Pleasure and TSTF are carefully curated from numerous submissions, and it took years of effort before Lim and Chia caught the eye of the STF commissioning team.
The young writers said more help could have been given to guide younger theatre enthusiasts.
Lim pointed out that he co-founded Bound Theatre with peers a few years ago because there "were not many opportunities to make theatre otherwise". They were raw at first and had to figure things out as they went, said Lim, recollecting that they did not even know they needed to apply for a licence when they staged their first play. "We had very limited resources, but I find that forces you to use whatever limitations you have in a creative manner. Certain parts of the work I've done would not have existed without this."
Chia actually eschewed help from more experienced theatremakers for the debut of the verbatim play Let's Get Back Together, even though, he admitted, they had "no clue what we were doing, we were so scared". "But we were very aware that if we asked people to mentor us, they would want their own stake in the work, and since we were getting people to share their stories, we wanted those stories told from how we see it."
Alvin said training youth participants up to the point where they can eventually lead the festival themselves is something they are keen to explore. For now, they will continue getting experienced people in the industry to mentor and train youths. "I think intergenerational collaboration is good. One of the aims of theatre is after all to encourage communication and understanding across boundaries."
Still, will paying audiences of fledgling works be able to get their money's worth? Those in the industry say it is worthwhile to give them a shot.
Ngiam said: "It may be raw, but theatre by youth has a certain earnestness and energy which is very authentic and truthful and passionate."
Chia added the insights offered by youths should not be ignored. "I took years to write Long Weekend, from when I was aged 19 to 22. Looking back at the scenes each time, I laughed because I saw how different my perspectives were when I was 19, or even at 20 and 21. And all these points of view are valid and interesting. So I'm happy to buy tickets to see a work by 14-year-old students in my old school: It's genuinely fascinating as it reflects how much the world has changed from when I was that age, with fresh perspectives on society."
Also, not all young work is raw, as Tan Kheng Hua can testify from her experience producing the TSTF. "The works in The Twenty-Something Theatre Festival were unmentored and independently produced by the twenty-somethings themselves," she said.
"Some were so unusual, I wasn't sure how audiences would respond. But from the second day of the festival, word of mouth just blew everything into another dimension. In the end, we had so many sold-out shows, many had great reviews, and there were even people who came early to put themselves on waiting lists. It was clear that it was the talent and hard work of the young people, that earned them success. It was all them."