Singapore art and installations head to Paris and Venice
SINGAPORE — Paris and Venice are the latest global stages for Singapore art.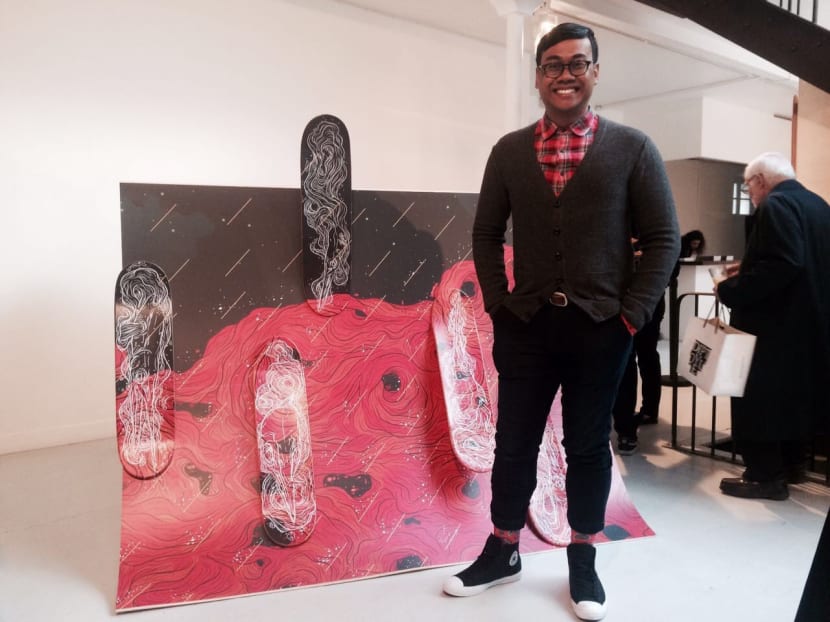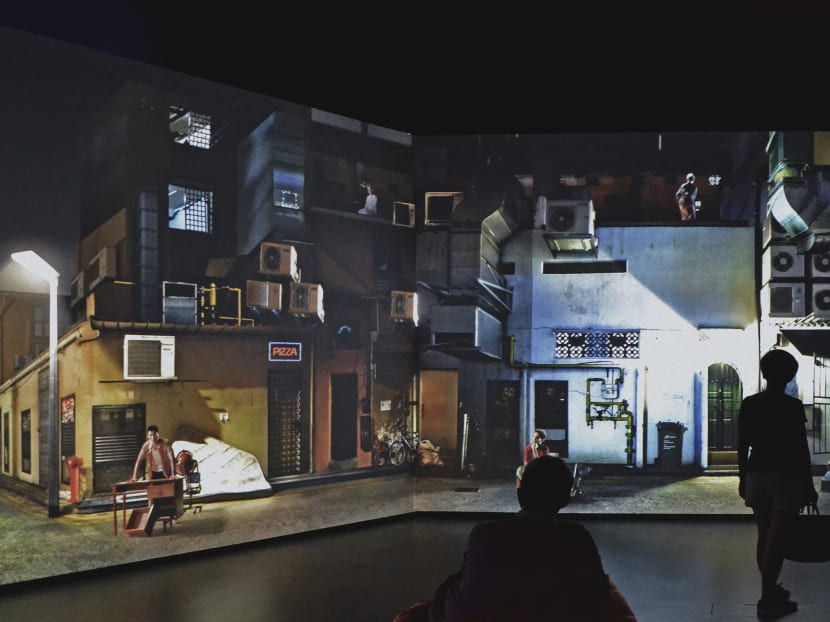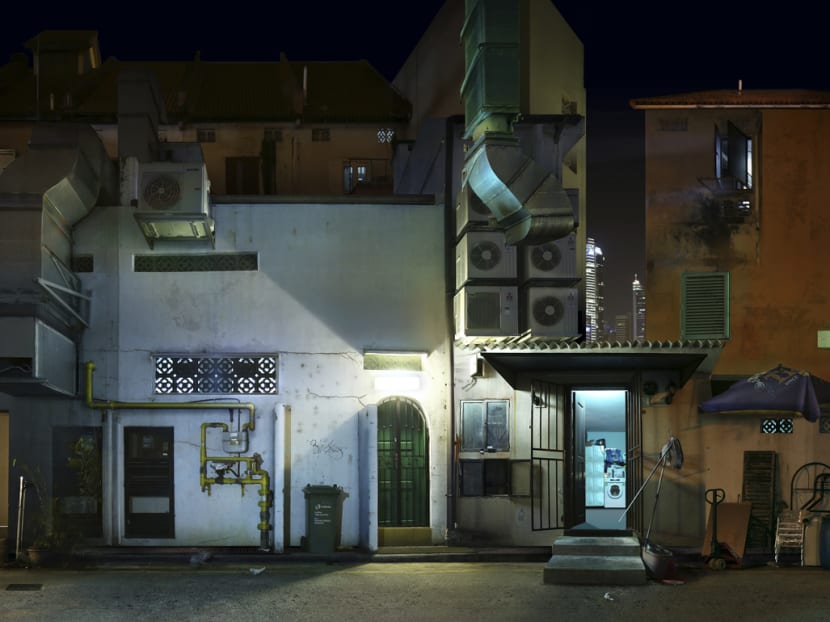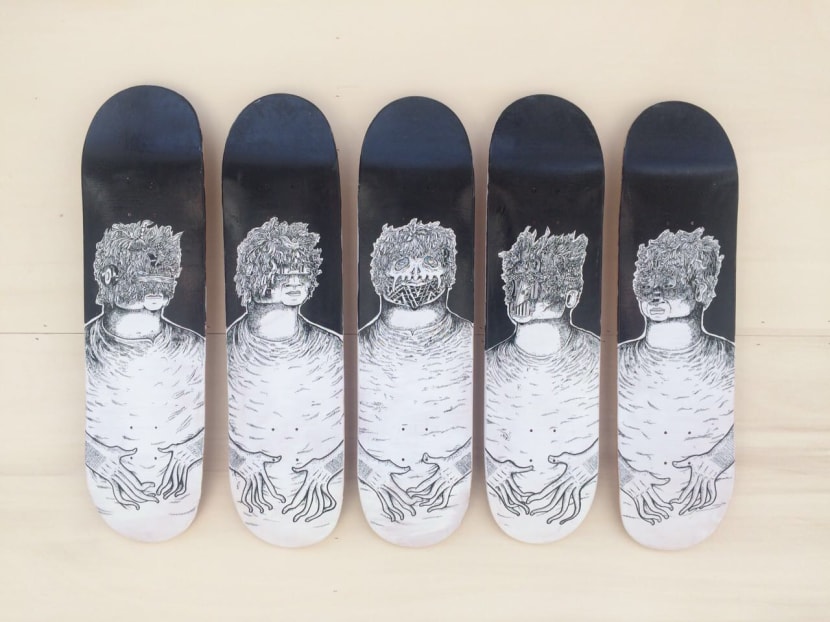 SINGAPORE — Paris and Venice are the latest global stages for Singapore art.
One Singapore-curated exhibition, Cannot Be Bo(a)rdered, an exhibit showcasing urban art on skateboards, hit Paris on Thursday (April 20). And another, The Art of Rehearsal, a video installation that brings viewers into the back alleys and lanes of Singapore, will show in Venice in May.
A visual exploration of youth rebellion through skate culture, Cannot Be Bo(a)rdered is a major outdoor exhibition at the second edition of the Urban Art Fair in Paris, which saw 20,000 people in attendance last year. Curated by Singapore's Iman Ismail, who is also assistant curator at the National Heritage Board, the exhibition presents works by 34 artists from Singapore, Indonesia, Malaysia and France.
Designer-turned-artist Muhammad Izdi is in Paris with Iman, and is showing pieces there. He is excited to present Asian skate culture to a Western audience. The artists used skateboards in works, or have painted skateboards, creating a visual narrative.
"It's interesting to see how artists from different countries — with different cultures and beliefs, as well as different art practices — use art as a language to interpret what the culture of skateboarding is," he said.
Popular visual artist Farizwan Fajari, who goes by the name of Speak Cryptic, has five portraits on skateboards at the showing. He said that it is based on a "current study of (skate) tribes and social movements" that "pays homage to a culture that has moulded ... my aesthetic sensibilities".
The Urban Art Fair premiered last year, and then presented works of around 200 artists. This year, the fair has been extended by a day thanks to its popularity, and Cannot Be Bo(a)rdered is seen alongside works from 30 international and French galleries that specialise in urban art.
In Venice, Singapore piece The Art of Rehearsal will shown at a group exhibition, Personal Structures. Hosted by the European Cultural Centre, and to be housed the historic Palazzo Bembo, the exhibition is part of a fringe programme of 57th Venice Biennale, on from May 13 to November 26.
The hot topic on Singapore works at the Biennale has been the Singapore Pavilion, where Zai Kuning will be showing pieces based on his personal forays into the lives of the nomadic sea people, the Orang Laut.
The inclusion of artist Sarah Choo Jing's The Art of Rehearsal — originally launched on Dec 10 last year (2016) at the National Museum of Singapore — is supported by the National Museum of Singapore and National Arts Council. The work is the result of a collaboration between Choo and commercial cinematographer, Jeffrey Ang, and is a three-channel immersive video installation shows dancers from different ethnicities rehearsing traditional dances.
Their panoramic backdrop: The back alleys and lanes of different cultural districts all over Singapore. The dancers are seen rehearsing their performances on rooftops, along the back lanes, and in kitchens of shophouses in Little India, Kampong Glam and Chinatown.
Choo told TODAY that bringing a slice of Singapore to Venice is exciting, and is "recognition for the immense hard work endured by my team". She added that she endured "sleepless nights spent conceptualising the piece".
Showing on a world stage goes beyond providing exposure for artists, she said. "Global platforms are a space where critical dialogue amongst practitioners, and between them and their audience, is encouraged," she said, adding that such exchanges of information, ideas and even creative processes "is crucial in learning and in developing an artistic practice".
In Paris, Izdi said he hopes that Cannot Be Bo(a)rdered will paint a picture of the skate scene here, and show that those here are just as opinionated, and "free-thinking" as in the West.
Skate culture, he said, is sneered at by mainstream society around the globe. But no matter what country it comes from, the "independent" mentality of skaters unites them.
The culture "has inspired art, fashion, and music. (Skate culture) is a statement. It's a philosophy", he said.