S'pore Fringe Fest 2016: All about the birds and the bees (and the boys)
SINGAPORE — What do 50,000 bees buzzing in an enclosed room sound like? Well, let's just say we're glad we're not the person minding The Substation Gallery, where the installation Arnia is currently up.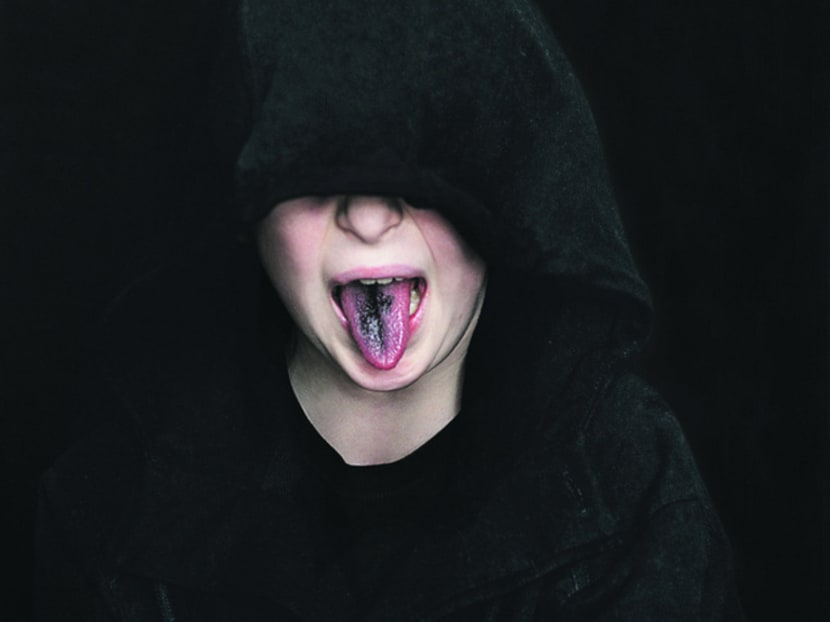 SINGAPORE — What do 50,000 bees buzzing in an enclosed room sound like? Well, let's just say we're glad we're not the person minding The Substation Gallery, where the installation Arnia is currently up.
It's one of the three visual art exhibitions under this year's animal-themed M1 Singapore Fringe Festival, and Florence- and London-based artist Andrea Cavallari's bees piece is certainly the loudest one, with its main element being a sound recording of the insects in action.
Abrasively loud, the powerful buzzing seeps outside the venue, while inside, its effect is physically palpable as it bursts forth from speakers. There's a video of a 2013 version in Italy that features the bees themselves, but here in Singapore, they are noticeably absent. Instead, accompanying the ghostly sound is a vitrine with an empty beehive and a small piece of honeycomb on which the remains of a queen bee is placed, along with a fly maggot crawling about.
(This reminded us somewhat of one of the recent shows at the same space: Robert Zhao Renhui's installation of vitrines containing a tree branch and sawdust, his own mini-ecosystem of decay.)
No, there are no live bees in Arnia – their presence is felt strongly as sound and in the stark emptiness of their abode. And this presence-in-absence echoes another Fringe exhibition over at Gillman Barracks.
The exhibition space for Migrant Ecologies Project's Railtrack Songmaps feels alive with the sound of birds and yet there are none to be seen. What you have are birdsongs and traces of these feathered friends: In the form of man-made approximations of nests, stories and photographs of places in which they were found; and mediated bird imagery in the form of shadow puppets and images taken from the Internet and other sources. (Incidentally, there's another greenery-related show at nearby FOST Gallery: Donna Ong's take on forests in her piece, My Forest Has No Name.)
Conceived and initiated by Singapore artist Lucy Davis, the multi-part show is anchored by an interactive touchscreen that maps out bird-related memories, anecdotes and poetry linked to the Tanglin Halt area sitting along the Malaysian railway tracks. Swipe your fingers across the screen and a video pops up, featuring, for instance, an interview with a Tanglin Halt resident that has ties with a specific bird found in the area.
That said, you won't see these birds as much as get a suggestion of them: Davis and photographer/film-maker Kee Ya Ting project their shadowy shapes onto places they've been spotted, while sound artist Zai Tang provides the soundscape of birdsong — although, unless you've got a really trained ear, it is rather hard to distinguish one call from another.
The uncanny feeling of being surrounded by birds (but not really) and the timeliness of Railtrack Songmaps in relation to the planned development of the Rail Corridor means there's a social comment here somewhere. But it's not explicitly laid out. There are hints of the effects of urban redevelopment on wildlife: A slightly morbid section of the show maps out places in Singapore where birds have died (which were taken from biologist David Tan's database). The deaths were the result of the animals crashing into the growing number of glass buildings in certain parts of the country, in particular, the Central Business District.
Just as Tang's sounds are disembodied, and Davis' bird shadow puppets are taken from second-hand online sources, the feathered victims are nowhere to be found in Kee's photographs of various "scenes-of-the-crime", as it were.
We are, throughout the show, kept at a distance as the artists give us, well, everything but the bird. But in doing so, Railtrack Songmaps further heightens the experience and fuels the imagination.
Imagination, finally, is what is at play in the third show, French-Australian Christophe Canato's Ricochet. Presented at the ION Art Gallery, it's a haunting, beautiful series of photographs and videos that evoke the world of make-believe by young boys, who wear animal masks, bury a mysterious bundle in the ground, seemingly collect dried up dead frogs and lizards, and go camping in the forest.
The atmosphere evoked is that of surreal fairytales, reminiscent of say Animal Collective's Brother Sport video or Maurice Sendak's classic Where The Wild Things Are — but darker.
On a sidenote, it's a pity, though, that the festival's supposed fourth visual art show did not push through: Transgender artist Marla Bendini's "tranimal" exhibition Tracks would have been a wonderful complementary show to both Canato's Ricochet (with her series of photographs that include her transformations in costumes) and Migrant Ecologies Project's Railtrack Songmaps (with the supposed format of creating a "map" of Singapore using her images).
The exhibitions run until Jan 24. Admission is free. For more information, visit http://www.singaporefringe.com