S'pore Fringe Fest' celebrates 10th year with the 'People'
SINGAPORE — The M1 Singapore Fringe Festival turns 10 next year and it will celebrate the milestone with the people. Thematically, anyway.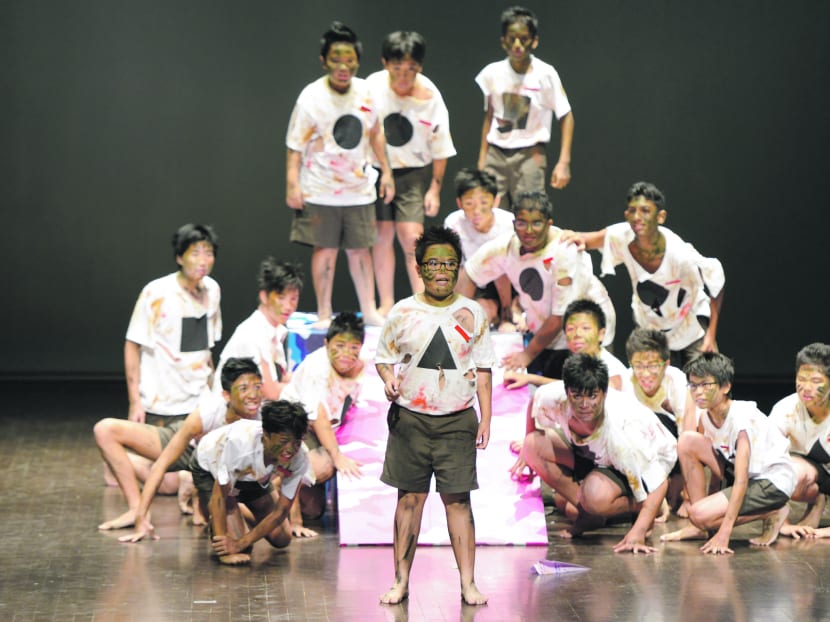 SINGAPORE — The M1 Singapore Fringe Festival turns 10 next year and it will celebrate the milestone with the people. Thematically, anyway.
Revolving around the theme Art & The People, the 2014 edition will run from Jan 8 to 19 and features 15 works from six countries.
Organisers The Necessary Stage (TNS) have knocked down ticket prices for performances, from the usual S$30 to S$19 (M1 customers are entitled to a 20 per cent discount too).
"It's the lowest we've had for performances. We just want to celebrate with the audiences — and what better way to make it more accessible by lowering the price," said festival manager Melissa Lim.
Highlights for next year include: Singapore theatre company Nine Years Theatre and its Mandarin adaptation of Henrik Ibsen's An Enemy Of The People; Three Fingers Below The Knee by Portuguese group Mundo Perfeito, which looks at the history of theatre censorship in Portugal; and Japanese artist Hiroshi Sunairi's Majulah Singapura, an exhibition featuring seedlings of Hibaku trees, which survived the Hiroshima atom bombings.
The line-up also includes a number of specially-commissioned works from Singapore, among them, The Mountain, a work touching on global warming — based on a short story by Amitav Ghosh — by new collective The Art Of Strangers; Joget, Abang, Joget (Dance, Darling, Dance) by ponggurl, an art series helmed by The Substation artistic director and performance artist Noor Effendy Ibrahim; artist Alecia Neo's Unseen, a multi-media installation of photographic sculptures related to the visually impaired and the blind; and new media artist Ong Kian Peng's The Face Daily, a fictional daily newspaper sourced from Facebook feeds;
TNS' very own Theatre For Seniors will have a free forum theatre show, Take Me Or Leave Me!.
The festival is also bringing back a couple of shows: TNS' Best Of, a one-woman monologue by Siti Khalijah, which was staged earlier this year; and Peer Pleasure — revived from the festival's earlier incarnation, the M1 Youth Connection — which features works from schools. Next year's edition will include productions from St Andrew's Secondary School, Yio Chu Kang Secondary School, Deyi Secondary School, St Anthony's Canossian Secondary School, St Joseph's Institution and Chung Cheng High School.
"Here are six short works enthusiastically put together for the Singapore Youth Festival 2013 but were not shown to the public. To showcase their efforts, recognises the fact that the love for theatre needs to be nurtured from a young age," said festival co-artistic director Alvin Tan.
While the Fringe Fest has previously courted some "controversial" moments such as the Complaints Choir in 2008 and a forums featuring political detainees in 2006, it was all been worth it, said Lim.
"We've seen our audiences grow and develop. We've featured new, untested artists and welcomed returning ones. We've had sponsors sticking with us through the decade, and were one of the first to venture into heavy viral and online marketing.
"Perhaps the Fringe also serves to remind folks that it is possible to run a grassroots-led arts festival professionally, but only if you have support and trust from the grassroots," she said.
The M1 Singapore Fringe Festival runs from Jan 8 to 19, 2014. For more information, visit www.singaporefringe.com.