Top picks at the Singapore Biennale
SINGAPORE — The Singapore Biennale finally kicked off over the weekend and many of you would have already plunged into its mind-boggling showcase of works by some 80 artists across different venues in the Bras Basah-Bugis district. We've been following the buzz on our new, social-media-friendly micro site #artlanders and it does seem like everyone's getting into it.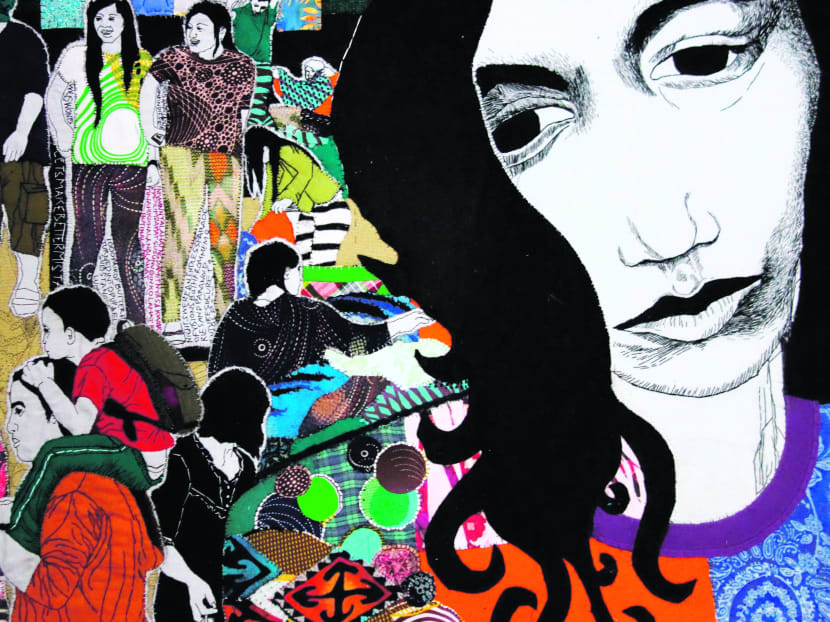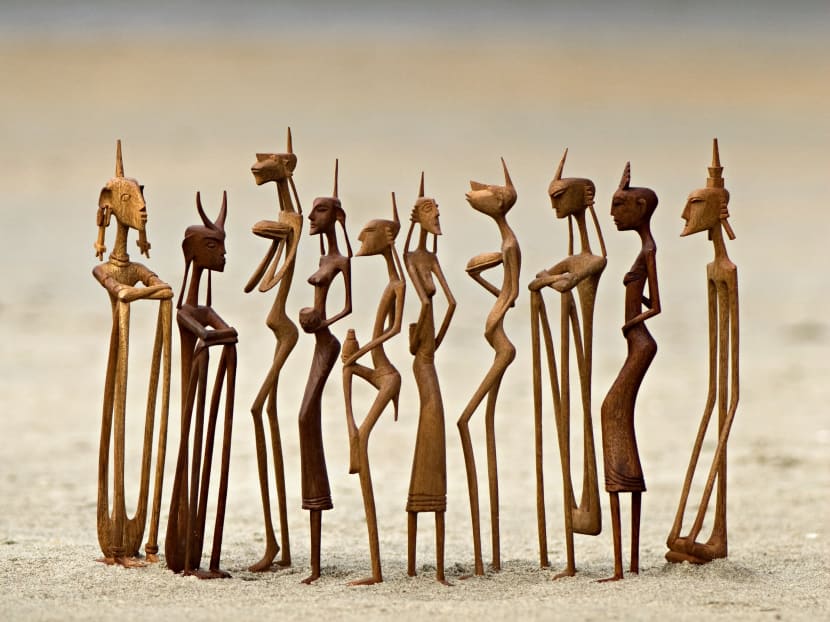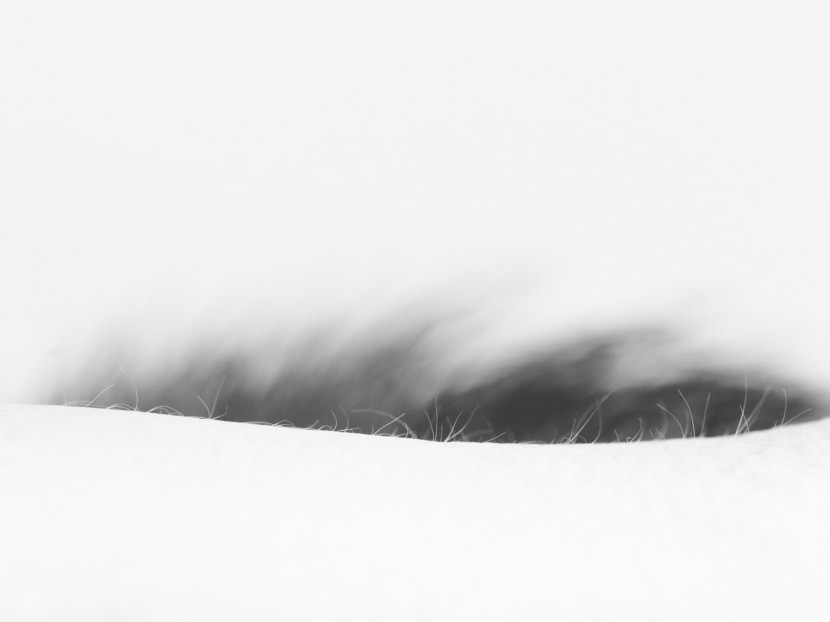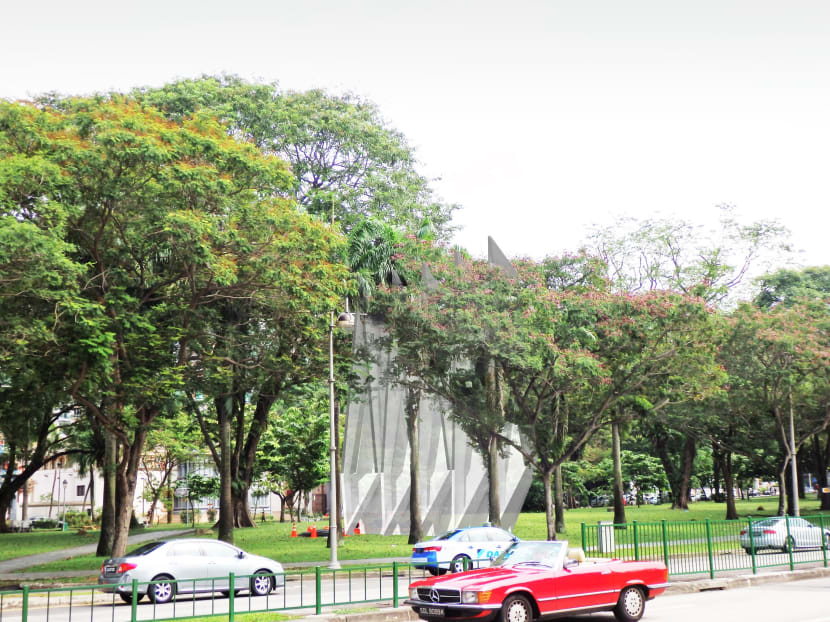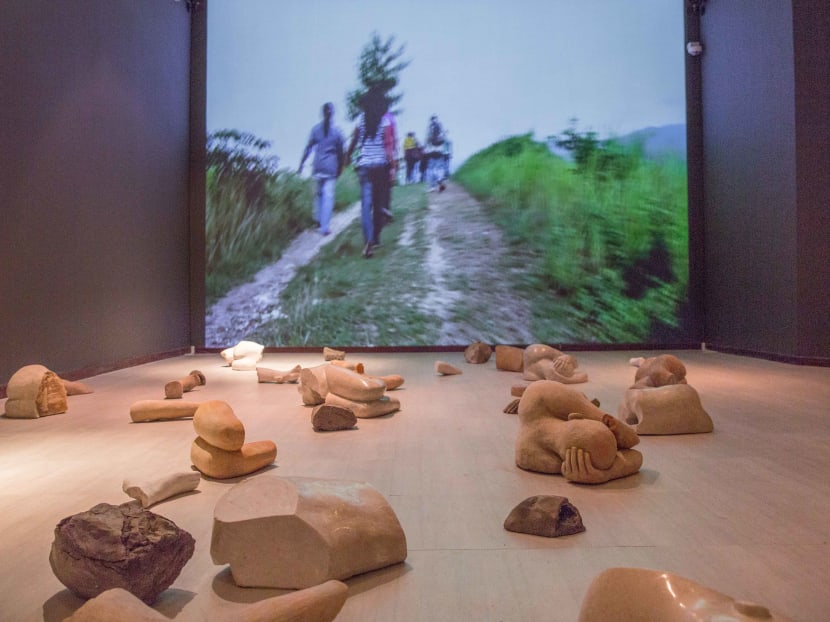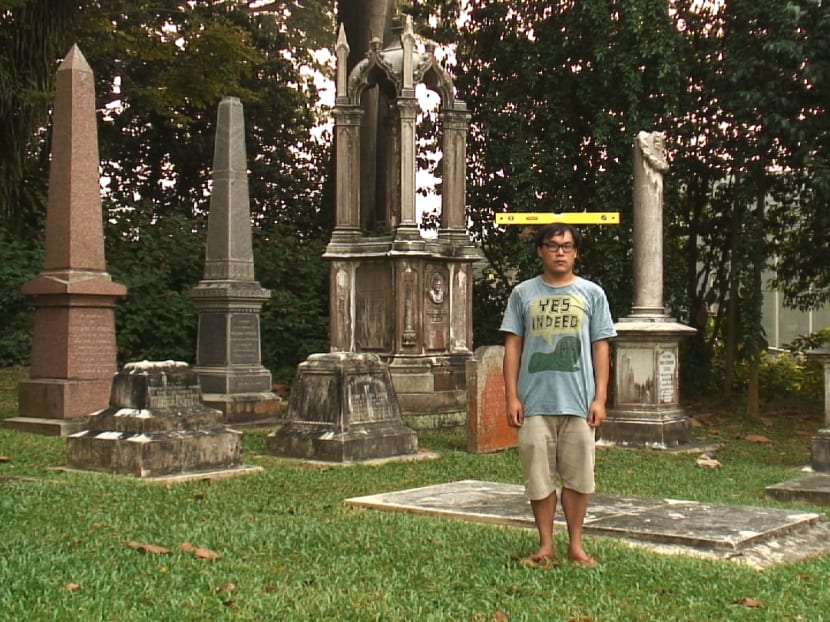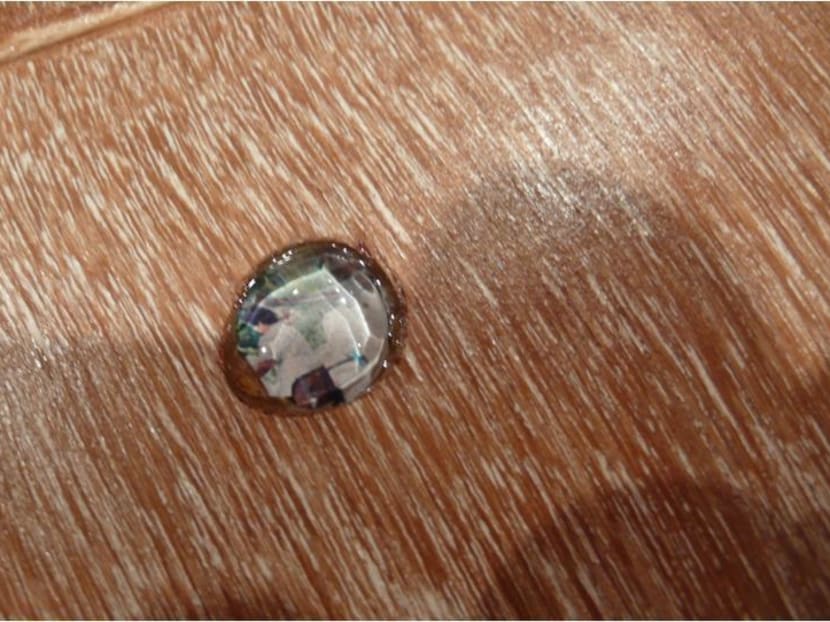 SINGAPORE — The Singapore Biennale finally kicked off over the weekend and many of you would have already plunged into its mind-boggling showcase of works by some 80 artists across different venues in the Bras Basah-Bugis district. We've been following the buzz on our new, social-media-friendly micro site #artlanders and it does seem like everyone's getting into it.
Indeed, this edition seems to be deserving of the hype. There was initial scepticism regarding the unconventionally bloated number of curators — a copious total of 27, to be precise — and the gutsy regional focus sans international marquee names. Why, you could even challenge its theme If The World Changed, for nothing else but the simple truth that nothing really stays the same.
There is certainly something different about this year's composition. And thanks to its regional focus, it feels somewhat fresh. By now, many would have their favourites — Vietnamese artist Vu Hong Ninh's self-explanatory Little Soap Boy over at the Singapore Art Museum or Indonesian Eko Prawoto's huge bamboo Wormhole installation over at the National Museum, for instance. We're chipping in with ours as well, after taking time to relish the exhibition (you can't hurry art, after all).
Here then are our picks for the most engaging. Some might say, these are the cream of the crop — at least for us, they just left a bigger impression.
The Singapore Biennale is currently on-going (until Feb 16, 2014). For more details, visit http://www.singaporebiennale.org/. Visit our #artlanders site (http://tdy.sg/artlanders) or For Art's Sake (http://tdy.sg/artssakeblog) for more updates and insights.
1. PEACE CAN BE REALISED EVEN WITHOUT ORDER by Team Lab (Singapore Art Museum). The Biennale's best "wow" moment comes from this Japanese art collective, which takes over the museum's third floor space. One enters the dark room and is immediately overwhelmed by what seems like an endless group of traditional musicians and dancers, holograms that react to your presence via motion sensors as you tentatively walk around and immerse yourself in its uplifting, celebratory vibe.
2. TIW-TIWONG: THE ODDS TO UNENDS by Ax(i)s Art Project (Singapore Art Museum)
In a Biennale that, for some, precariously straddles that fine line between being a lesson in regional cultures (and geography) and an art experience, this is one work that achieves jujst that. It's actually a show-within-a-show, comprising, among others, works of some of the Philippines' known artists like Bencab, Kidlat Tahimik and Santiago Bose, all of whom combine to give viewers a comprehensive snapshot of the art scene in the northern Philippines. But "snapshot" might be too misleading — even with scores of traditional wooden idols occupying one wall, the sound of tribal gongs, and a huge sculpture of a totem-like tree in the middle; it nimbly sidesteps exotica and feels alive.
3. URBAN PLAY by Irwan Ahmett and Tita Salina (SAM@8Q and SMU). Hands down our favourite artists at this Biennale, the prankster duo from Indonesia has created a huge interactive crossword over at the Singapore Management University, but you have to head to SAM@8Q to see the range of often-hilarious public interventions they've done through the years — from putting a squeaky toy beneath a loose pavement slab, causing pedestrians to do a double take to, rather recently in Singapore, leading a group of people with a bunch of umbrellas to shelter people crossing the street. They're giving out free stickers, too, one of which says "When public space gets boring". With these two around, it never is.
4. CRYSTAL PALACE: THE GREAT EXHIBITION OF THE WORKS OF INDUSTRY OF ALL NUCLEAR NATIONS by Ken and Julia Yonetani (National Museum of Singapore). This array of glowing chandeliers is as beautiful as they are symbolically deadly. The Japanese couple created this in reaction to the Fukushima disaster in 2011 and each of the 31 chandeliers — made of uranium glass and UV lighting — represent the nations with nuclear capacity; the bigger the chandelier, the greater the number of its nuclear plants. But step back a little and it's not hard to imagine something else — pointed downwards, they could very well remind one of a shower of missiles.
5. HAPPY AND FREE by Boo Junfeng (SAM@8Q). Here's a cheeky one by the Singapore film-maker: A video installation that envisions an alternate future, where the 50th anniversary of the Singapore-Malaysia merger is celebrated with a music video featuring actress Yeo Yann Yann and YouTube star Hirzi singing the eponymous song from 1963. The twist is that the whole installation is fashioned like a karaoke room, complete with microphones. Would you sing along?
6. WAITING ROOM by Shieko Reto (SAM@8Q). The Malaysian transgender artist creates a fictional Klinik Poh Tong, a play on the Malay word for "cut" and referencing the act of constructive surgery for transgenders. With its black and white surroundings, here, too, is limbo, that space of uncertain, anxiety-tinged transition in relation to families and society. Except that you've also got Keith Haring-type drawings everywhere — including on the chairs — and humour-tinged zines discussing various transgender issues. Take a seat and spend some time with the ladies.
7. COSMOLOGY OF LIFE by Toni Kanwa (Singapore Art Museum). The Indonesian artist apparently has a ritualistic "dialogue" with the material he uses before he begins to sculpt. Whatever happens at that point definitely works because here is a veritable population of the minutest sculptures we have ever seen. Spread out on a table, they look inconsequential, but pick up one of the magnifying glasses and see how intricately detailed they all are. You feel big, but at the same time, with the knowledge of one artist so dedicated to creating all these that he probably needs a pair of eyeglasses now, you do feel a bit small, too.
8. CONDUCTING MEMORIES by Angie Seah (Singapore Art Museum). The Singaporean artist deals with sound a lot and here, she invites you to be your own conductor—of Singapore through sounds. Behind the rostrum is a console with 60 pre-recorded audio clips, from an "SMRT train service disruption announcement" to Singapore artist Lee Wen to sound of someone making rojak. She then offers eight different sequences for you to follow to create specific pieces like "The Simple Life" and "Uniquely Singapore". Or, hey, just have fun pressing the buttons.
9. UNSUBTITLED by Nguyen Trinh Thi (National Museum of Singapore). Projected on wooden cut-outs are videos of Vietnamese artists coolly eating as they stare back at you. You hear the crunch of cucumber, someone takes a puff, another turns her back on you. A work created after the reopening of an alternative art space after the loosening of political and social restrictions, there is defiance in their eyes. That it is over the simple and basic act of eating, strangely enough, draws out and heightens the tension.
10. THE GARDEN by Sean Lee (Singapore Art Museum). A quiet, touching work dealing with mortality. The Singaporean photographer takes close-up, black and white photographs of his aging parents' bodies and body parts, which look like landscapes. A stomach with a wound scar becomes a moon with a crater, bits of fingernails look like a constellation of stars—all lined up along a passageway that ends (or begins) with a huge rectangular light at the centre of the space, glowing brightly, almost meditatively.
11. NATIONAL THEATRE@50 by Lai Chee Kien (Fort Canning Hill). Like Boo Junfeng's video on the 50th anniversary merger of Malaysia and Singapore, the Singaporean architect looks at another anniversary milestone—that of the opening of the defunct National Theatre, which was demolished in 1986. The iconic diamond-shaped façade is recreated as a miniature version—but just across its original site at the foot of the hill, currently boarded up for the construction of an MRT station. Smaller, reduced to an architectural detail, and situated painfully near the original building's site, it acquires, to this writer, a kind of gloomy reminder of what has been lost. But imagine a memorial or a tombstone built just a few feet away from where the actual body lies and the distance becomes painfully acute.
12. WALTZ OF THE MACHINE EQUESTRIANS by Uudam Tran Nguyen (National Museum of Singapore). We love it when artists have fun, and the Vietnamese artist's three-minute clip of 28 scooters in a seemingly choreographed dance to the music of Shostakovich is one of those works that will bring a smile to your faces in the Biennale. Just think about it: You convince 28 scooter riders (a lot in Vietnam, of course) to wear colourful raincoats tied together using rubber strings and ride around and around the streets like a single entity—and create a piece about conformity and individuality with a wink.
13. MONUMENT FOR A PRESENT FUTURE by Kiri Dalena (Singapore Art Museum). A grim piece by this Filipino activist artist referencing a tragic massacre of 58 people in southern Philippines in 2009—a video of the burial shown in reverse, while throughout the room are scattered bits and pieces of body parts sculpted from wood or stone — in some you see them covering their heads as if trying to shield themselves from the violence.
14. LONGING by Chi Too (Singapore Art Museum). This may not be to everyone's like, but we certainly liked its deadpan nature. A series of videos by the Malaysian artist trying to balance on his head a spirit level (a device used by to measure if a surface is horizontal enough). And he does it in front of prominent Singapore landmarks like the Padang, Pulau Ubin, Serangoon Road, among others. With an actual spirit level present for audiences to try, there's a commentary here somewhere about construction and tenacity and equilibrium. But we mostly like its performative element—and how he keeps a straight face in every single video .
15. HOPE BRINGS US HERE by Nipan Oranniwesna (Singapore Art Museum). Two videos reveal the contrast between affluent Singapore and a poorer part of Thailand, but it's really what you're stepping on that's the most compelling element of this piece. Embedded on the wooden floor are many small resin beads in which of which are images of Thai people who have come to work in Singapore. The only way to really see these is when you crouch on all fours to pick out the details—an act that not only highlights notions of invisibility but cleverly humbles its very audience.