Fans around the world celebrate Star Wars Day
SINGAPORE — It's not an actual holiday, but it might be an intergalactic one.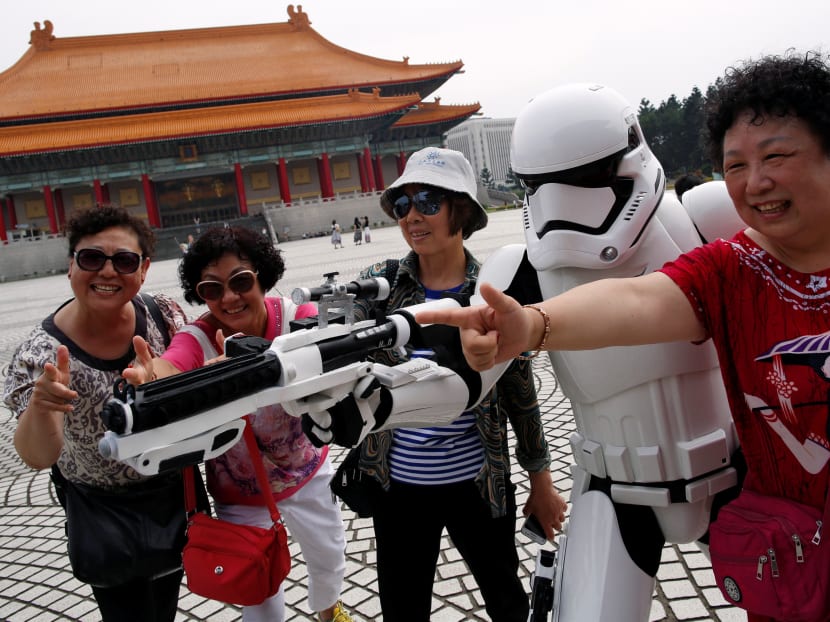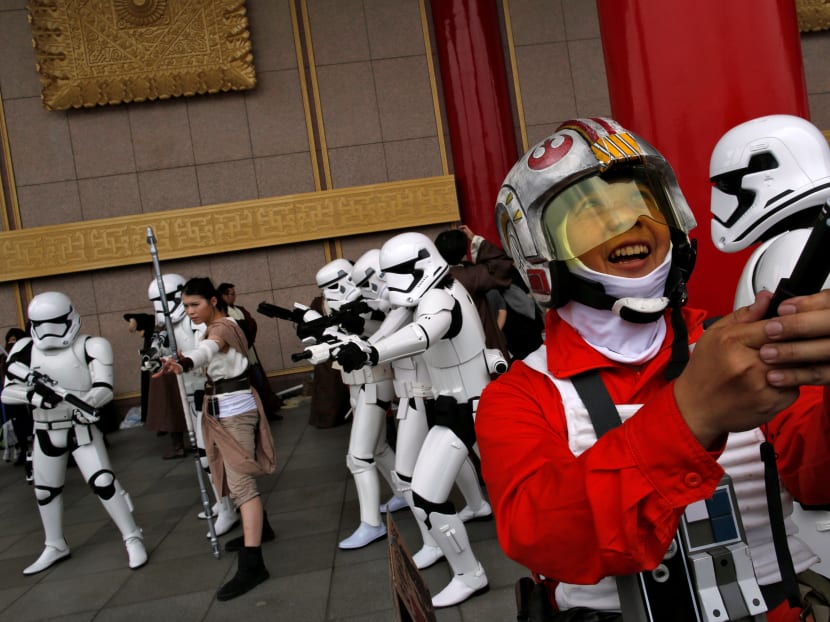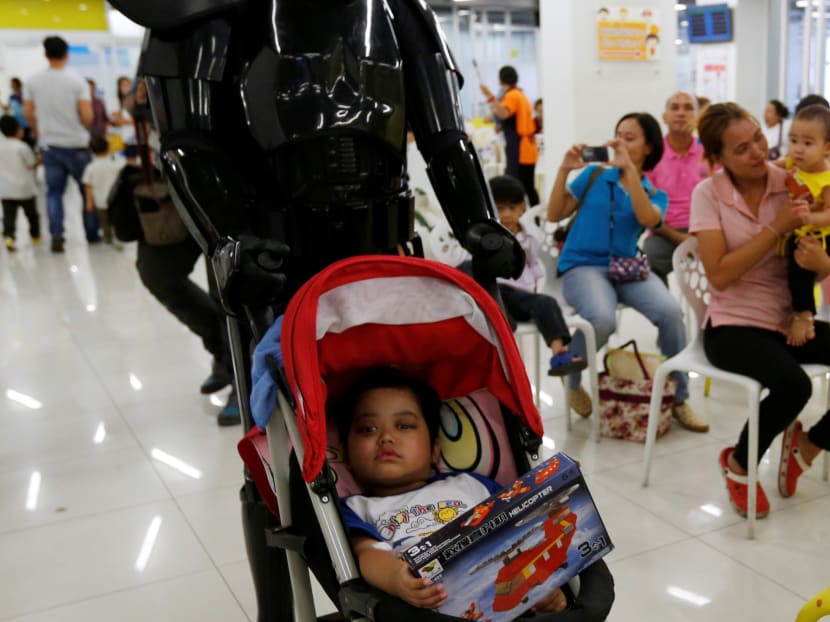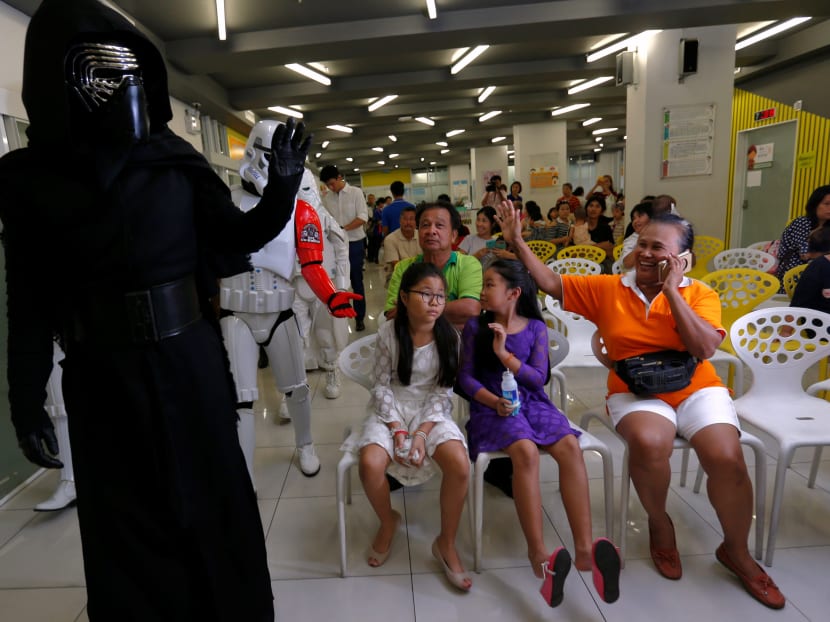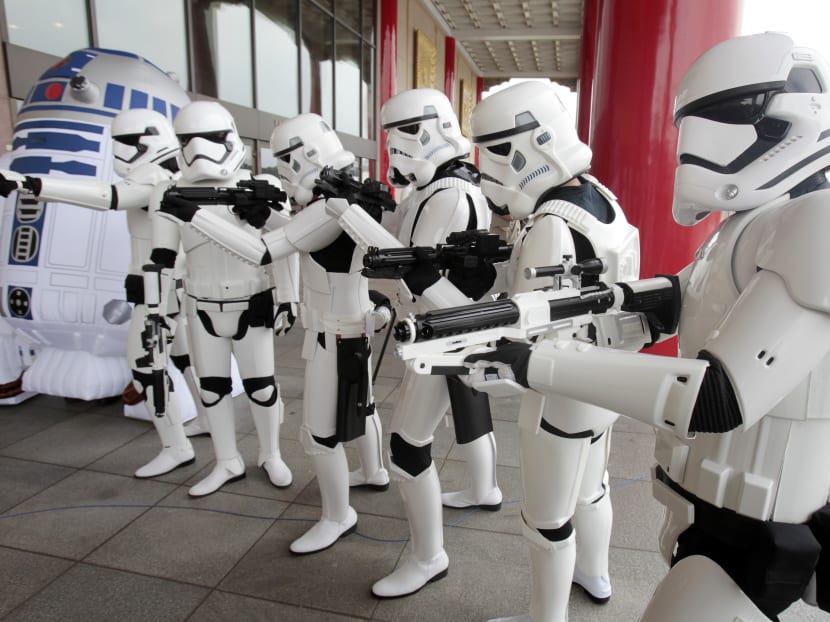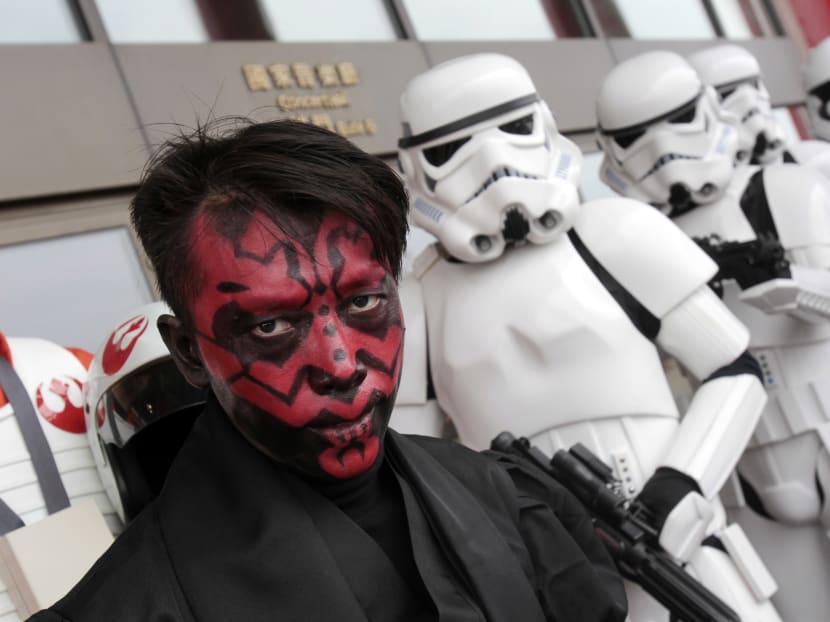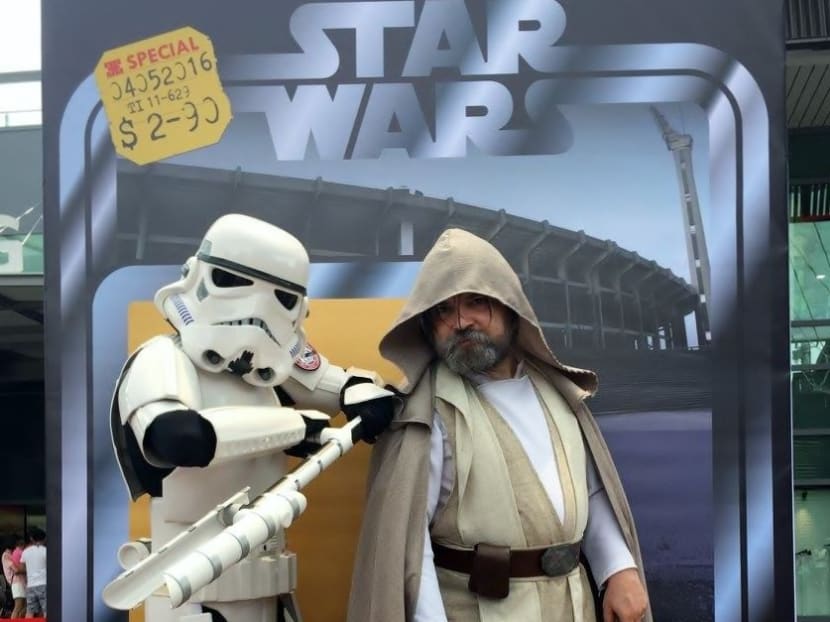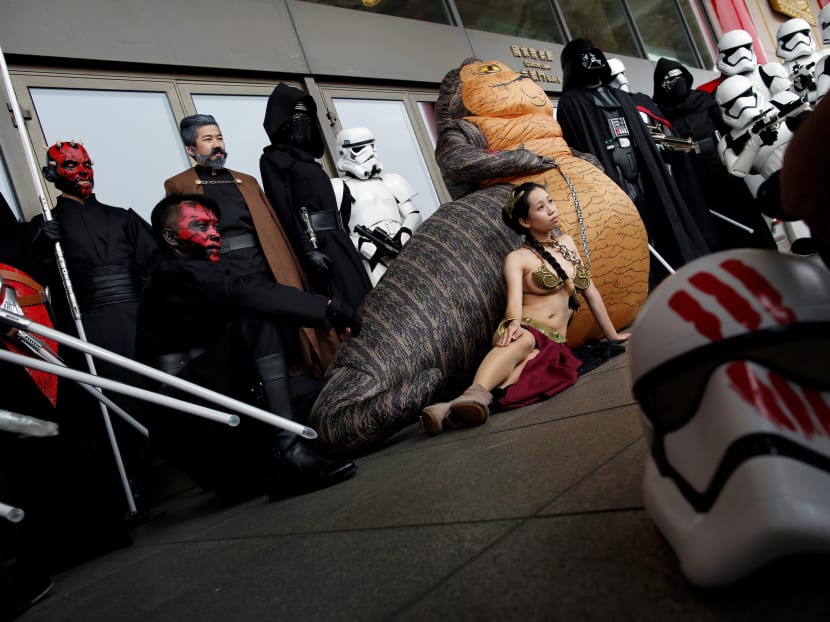 SINGAPORE — It's not an actual holiday, but it might be an intergalactic one.
From dressing up as stormtroopers to hosting movie marathons, film fans celebrated Star Wars Day (May 4) with all things dedicated to the blockbuster sci-fi franchise.
Star Wars enthusiasts celebrated the space saga by chanting or tweeting "May the Fourth Be With You", a play on the films' catchphrase: "May the force be with you".
In Taipei, fans dressed up as their favorite characters including Rey (the heroine from the latest Star Wars instalment, The Force Awakens), and other memorable characters from the original trilogy, including Chewbacca, Han Solo and Princess Leia, as they posed for pictures alongside an inflatable R2-D2 and Jabba the Hutt.
In Malaysia, a Lego replica of Han Solo's Corellian freighter, the Millennium Falcon, was unveiled. It was built with more than 200,000 Lego bricks in the run-up to the occasion. Fans also took to social media to share pictures of "Star Wars" themed artwork, cupcakes as well as toast cut in the shape some of the movies' characters.
In Singapore, Star Wars Day was celebrated earlier, as fans took advantage of the long Labour Day weekend holiday. The Singapore garrison of the international fan group, the 501st Legion, staged activities at the Singapore Sports Hub on April 30 and May 1, including a panel about The Force Awakens with LucasFilm; a model kit painting workshop and a Star Wars toy display. 501st Singapore Garrison members also dressed up as characters from the original trilogy, The Force Awakens and even the new Star Wars: Rogue One movie that is scheduled to hit cinemas at the end of this year.
Actress Daisy Ridley, who plays Rey, also joined in on the celebrations by sharing behind the scenes pictures of her on set. After the huge box office success of The Force Awakens, which came out last year, fans are now awaiting the next instalment, Star Wars Episode VIII, currently in production and due for release in December 2017.
In America, Comedy Central's (at)midnight got things started by launching a (hash)StarWarsSongs hashtag, asking fans to come up with Star Wars themed song titles. Some of the responses included Whiskey In The Jar Jar and When You Wish Upon A Death Star.
Of course, the Internet was full of online posts, such as this one by Disney:
As well as these by fans:
According to the official Star Wars website, Starwars.com, the unofficial Star Wars Day was first marked in 1979 after Margaret Thatcher won the election as Britain's first female prime minister. After her historic win, her supporters took out an ad in a newspaper saying "May the fourth be with you Maggie. Congratulations."
Incidentally, the original Star Wars movie that started this all, A New Hope, premiered on May 25, 1977. AGENCIES