Mr Kiasu returns after 18 years with job woes
SINGAPORE – Eighteen years later, Mr Kiasu has lost his job and decides to explore co-sharing work spaces, start-up conventions and hipster cafes while on the job hunt.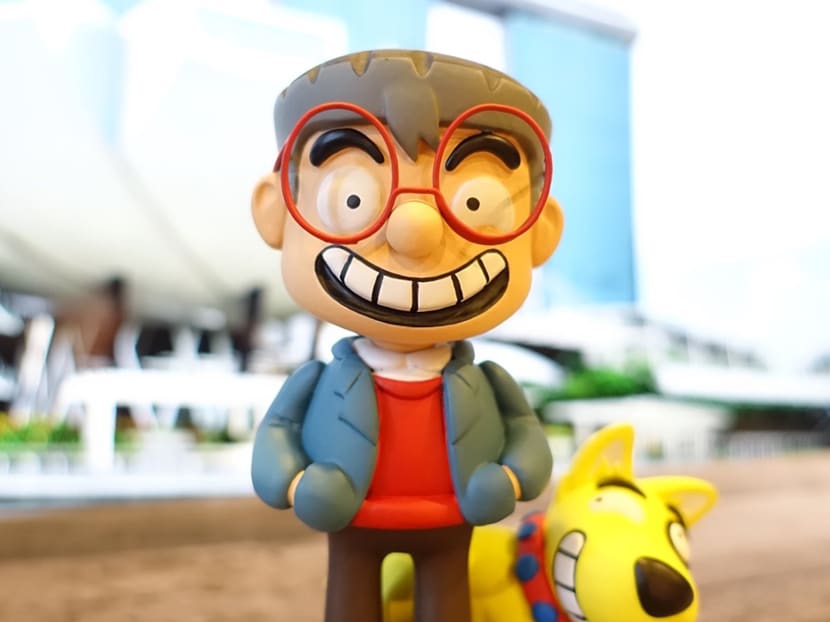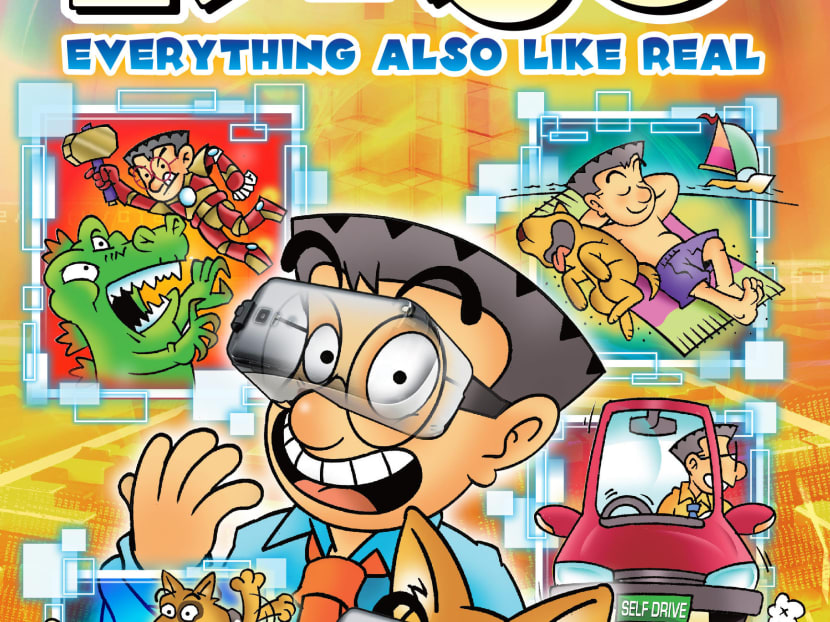 SINGAPORE – Eighteen years later, Mr Kiasu has lost his job and decides to explore co-sharing work spaces, start-up conventions and hipster cafes while on the job hunt.
The popular comic book character of the 1990s returns this month, and author Johnny Lau said he had to make Mr Kiasu relatable to a new generation of Singaporeans.
"We decided from the very beginning we had to include to the technology and devices that we see in daily life. You will see a lot of that in the life of Mr Kiasu, his girlfriend Ai Swee and his mother and dog Ah Kow," said Lau.
For example, the latest mobile gadgets, drones (used to track and find his pet dog Ah Kow) and issues like Mr Kiasu's retrenchment woes feature prominently in the new instalment of the comic book Mr Kiasu: Everything Also Like Real, which will be published by one of the leading manga publishers in Japan Shogakukan Asia.
When asked if the success of Eisner Award winning graphic novelist Sonny Liew inspired him to release a new edition of Mr Kiasu, Lau said talks with his publisher had begun late last year, before the Eisner nominations were announced.
However, Lau added, he has noticed an increased interest in comics in recent years and Liew's achievement will inspire more people to write and draw comics.
Sharing with TODAY, Lau said he initially had no intention of resurrecting Mr Kiasu. It was only during talks with Shogakukan Asia's managing director Bunsho Kajiya on another project that the latter learned about Lau's earlier work on the comic. Kajiya persuaded Lau to reintroduce the character to a new (generation) audience, as well as one that would appeal to audiences in Asia.
Lau revealed too that the new edition tackles issues affecting an older generation in an ever-changing society.
As he has gotten older, he decided he "won't pretend to write for an age group I don't know". "My way of writing is to write something true to myself," he said.
"After he got retrenched, Mr Kiasu started seeing snow in Singapore – Singapore is a tropical island – but only he sees it, other people don't see it. It's a reflection of what he's going through.
"So you see him looking for jobs, going to explore cafes and find out why it's so popular for people to go and do work there. (He) explores co-sharing work spaces, goes to startup conventions and look at young kids pitching ideas and he is really shocked," said Lau.
"We are not sure how the readers will react and we think as long as we are true to ourselves, we hope readers can appreciate the growth of these characters," Lau added.
While Lau may have once been reluctant to bring back Mr Kiasu, he is now keen to develop and plan a future for the character.
There is also a possibility of publishing digital edition in future, he said. And next year, a Mr Kiasu film is on the cards, based loosely on the first book and others in the series, updated to remain as true to contemporary times as the newest edition.
The 128-page full-colour comic book will be available in major Singapore bookstores from Sept 9. It will also be sold at Shogakukan Asia's booth at the CharaExpo 2017 event, held at the Suntec Singapore Convention & Exhibition Centre Level 4 on Sept 9 and 10.
There will also be a talk and autograph session with Lau on Sunday at the CharaExpo 2017 event.
In a collaboration with Lau, Shogakukan and ActionCity, there will be Mr Kiasu limited edition toys available for sale for the first time at the ActionCity booth at Singapore Toy Game and Comic Convention on Sept 9 and 10.