Check out the sounds of Singa-pop
Thanks to the hubbub surrounding SG50, there has been more focus on local arts and entertainment than ever before. And despite this writer's hangdog grumpy demeanour, I'm quite excited about the works local musicians have been offering in recent months.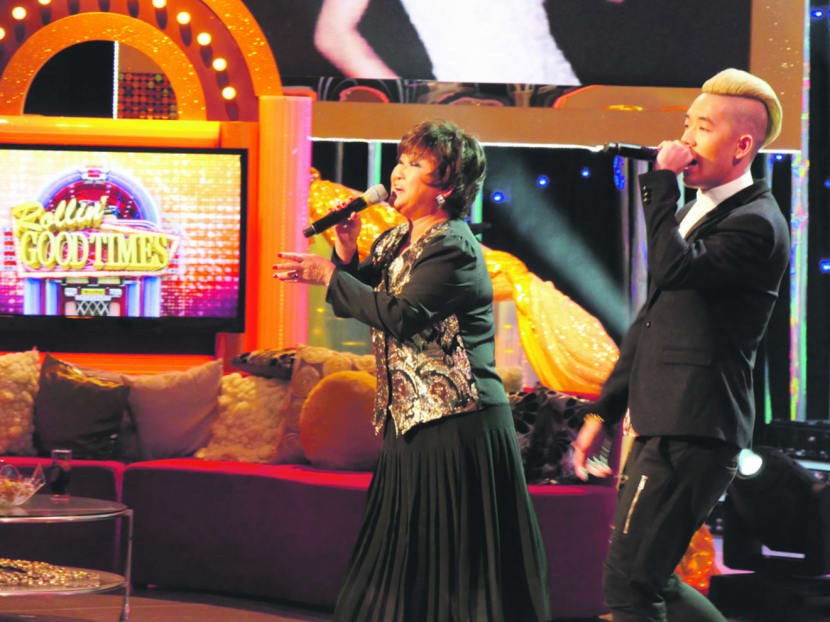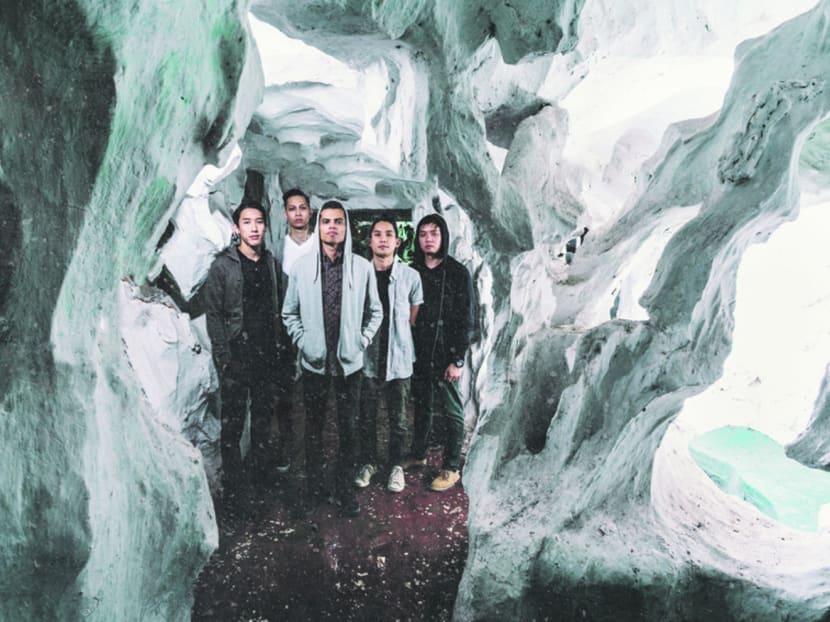 Thanks to the hubbub surrounding SG50, there has been more focus on local arts and entertainment than ever before. And despite this writer's hangdog grumpy demeanour, I'm quite excited about the works local musicians have been offering in recent months.
June seems to be music month for the Singapore music scene, with shows such as Rollin' Good Times showcasing music from the past still on the telly and radio stations upping local music content (Lush 99.5FM, for example, is offering its 50 Songs In 50 Days series, featuring one local musician performing live every weekday until Aug 8).
Then there is the spate of concerts (including the Baybeats music festival at The Esplanade at the end of the month) and a slew of releases by Singapore musicians in recent months. You could say there is no finer time to dive into the rather large pool of Singa-pop (as Dick Lee once coined it).
But those who want to know more about the music that this island has produced, and do not know where to start, can begin by checking out these albums that were issued in the last fortnight. These are compilations that run the gamut of the musical genres and offer a wide kaleidoscope of sounds.
The first is State Of Rock, released in early June, a 30-track compilation album that, despite its name, is not filled with much rock music. Instead, it features a broad spectrum of music by some of the country's leading musicians of today, and the record label says it "aims to not only steal the hearts of people in Singapore, but also transcend these shores and bring (the music) abroad".
Singer-songwriter Kevin Mathews, who has been involved in the music scene here for more than 20 years, worked with the label to compile the album. "It's about time the vibrant Singapore indie music scene is represented by (such an) album," he said. "I am sure this will be the first of many Singapore rock compilations in the years to come."
State Of Rock kicks off with one of several exclusive-to-this-album tracks: No Trust, by one of Singapore's hottest rappers, Shigga Shay, produced by his Grizzle Grind Crew mate, Lineath, and featuring Canadian rapper JReyez. The other exclusive tracks include rapper Sheikh Haikel's I Got An Anthem, Cheating Sons' The Mercy Of Cain And Abel (which could have been a contender for a soundtrack like Django Unchained), pop duo Jack & Rai's Star, synth-pop duo Cosmic Armchair's I Don't Belong Here (the Walk In The Light mix, not the original mix), rock outfit Bear Culture's Flow and pop group Lost Weekend's Wild Ones.
Interspersed between these are softer tracks by singer-songwriters such as Gentle Bones, Deon, Seyra and Esther Lowless; pop/rock songs from the likes of Obedient Wives Club (the reverb-drenched '60s-tinged Murder Kill Baby) and Caracal (with what is the hardest-rocking track on this album, God Damn Tree); more hip-hop offerings from THELIONCITYBOY, Mark Bonafide and Gareth Fernandez; and even jazz and electro offerings from The Steve McQueens (surely one of the bright lights of the current jazz scene) and Octover, respectively.
Of course, Singapore's music scene was not born in the Noughties. Which is where the reissue compilations 100 Singapore 60s: The Definitive Collection (featuring 100 tracks) and its sequel, the 40-song album, More Singapore 60s, come in. As their titles imply, they feature music from that era, which is often seen as the golden age of Singapore pop. Back then, fans were cheering to music created by The Crescendos, Naomi And The Boys, The Checkmates, Shirley Nair, The Cyclones, The Thunderbirds, The Silver Strings and many more.
And it seems fans still want that music. Both compilations were sold out when they were first released a few years ago. But they are available once again (you can stream them on Spotify, AMPed and KKBox, too).
Like State Of Rock, these compilations also showcase the varied music styles employed by the bands of the era. For example, The Crescendos' easy rock and roll style is exemplified by their rendition of In The Good Old Summertime (featured in 100 Singapore 60s), complete with a jumpin' guitar solo — a technique also used by singer Marie Tang, who took the popular Malay ditty, Burong Kakak Tua, and turned it into a bouncy rock and roll tune (on More Singapore 60s). The Cyclones (backed by The Checkmates) showcased their appreciation of R&B with a jaunty original number called The Dew (from 100 Singapore 60s); Sonny Bala And The Moonglows, primarily a blues band, took a country classic — Your Cheating Heart by Hank Williams — and turned it into a gut-wrenching, almost hysterical, slow blues number (featured in More Singapore 60s).
These two compilations, of course, showcase only part of what has been recorded by our homegrown musical talent. Previous compilations such as Recollecting Singapore 60s (which, like State Of Rock is a bit of a misnomer because it features music by bands who recorded into the 1970s as well) featured bands such as The Quests, The Straydogs, Tania and Matthew Tan And The Mandarins; while +65 Indie Underground featured indie bands from the 1990s to the early Noughties such as Electrico, Stompin' Ground and The Oddfellows.
Of course, not everyone will like every song, but I reckon there is enough in these new albums to sustain one's interest. Else, you can always put the "skip track" function to good use.
State Of Rock is out in stores now. You can download 100 Singapore 60s and More Singapore 60s from iTunes, or stream them on Spotify, AMPed and KKBox.