Concert review: aMEI/AMIT UTOPIA World Tour
SINGAPORE – Oh, what a night.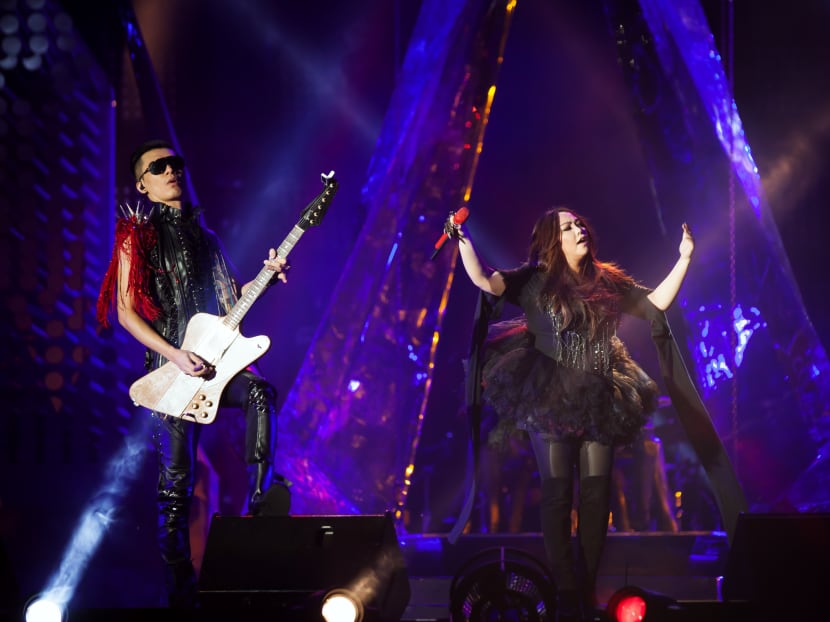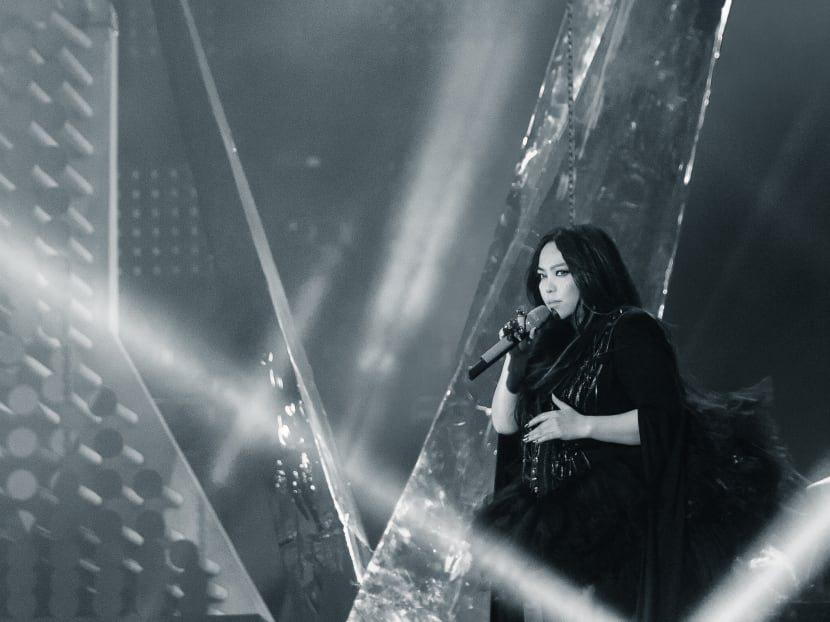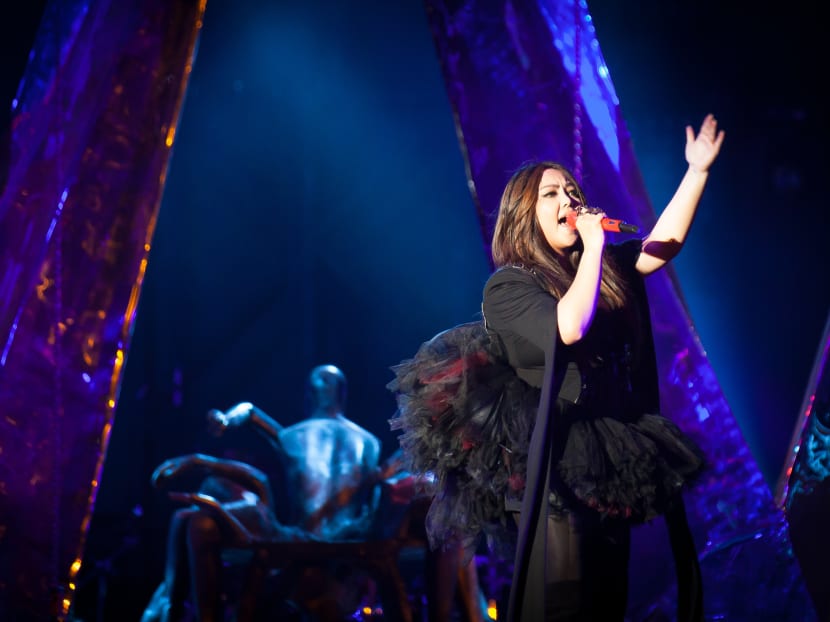 SINGAPORE – Oh, what a night.
During her UTOPIA concert at the National Stadium on Saturday night (Jan 9), A-mei, whose alter ego is the rocker queen Amit, schooled us all on what it means to hold a concert – and certainly what it means to be the reigning Queen of Mandopop.
The show, in short, was a cathartic experience.
Beginning with songs from her two Amit albums, such as the weirdly delightful Freak Show, Jamaica Betel Nut, Straightforward and Black Eats Black, the 43-year-old transformed the stadium into a veritable dance floor. Despite the unusually long set list of nearly 40 songs, the Taiwanese singer was in complete control of her incredible voice, the stage and the crowd.
Needless to say, the 20,000 strong audience went berserk from the first song to the last. Every single one of us – this reviewer included – was screaming, dancing and jumping throughout the concert, which lasted more than three hours, so much so that she paused to exclaim: "You guys are too high, it's scary!"
A-mei remains a true class act, not only because she can excite with catchy tunes and stage effects, but also because she has this ability to connect with the audience emotionally. She seemed to mean every word as she crooned crowd favourite ballads such as Remember, You Love Me and Hostage – even though she must have performed them hundreds, if not thousands, of times over the years. Then, she called on her alter-ego Amit again, she slowly led her audience into a frenzy with the explosive Bloody Love Story and Matriarchy – all the while belting out the high notes and making it seem quite effortless.
What the pop diva possesses is a powerful gift, as evidenced by the way the audience fell silent to listen to her as she sang the hauntingly melancholy ballad March, her voice echoing through the cavernous National Stadium. The audience too rallied together when she performed the songs Rainbow and My Dearest, as a celebration of love. It is why, despite talk of her weight gain, fans remain putty in her hands and she was able to sell 120,000 tickets in 12 minutes for her shows in Taipei.
In true A-mei fashion, the singer rounded off her concert with an epic 30-minute medley of sultry dance songs, including Booty Call, One Night Stand, Bad Boy, Yes Or No and her signature Three Days Three Nights. At the end of her show, she knelt on stage, probably exhausted by the insanity of her set and the unbelievable enthusiasm of her audience.
"It's been three years since my last concert here," she said, as her staff helped her to her feet. "Perhaps we shouldn't wait for so long next time."
We fully agree, A-mei.