Why it took Michelle SgP 12 years to release her debut single
SINGAPORE — Like many Singaporean music artistes, singer-pianist Michelle Poh, aka Michelle SgP, is blessed — or cursed, depending on one's perspective — with an obsession with music.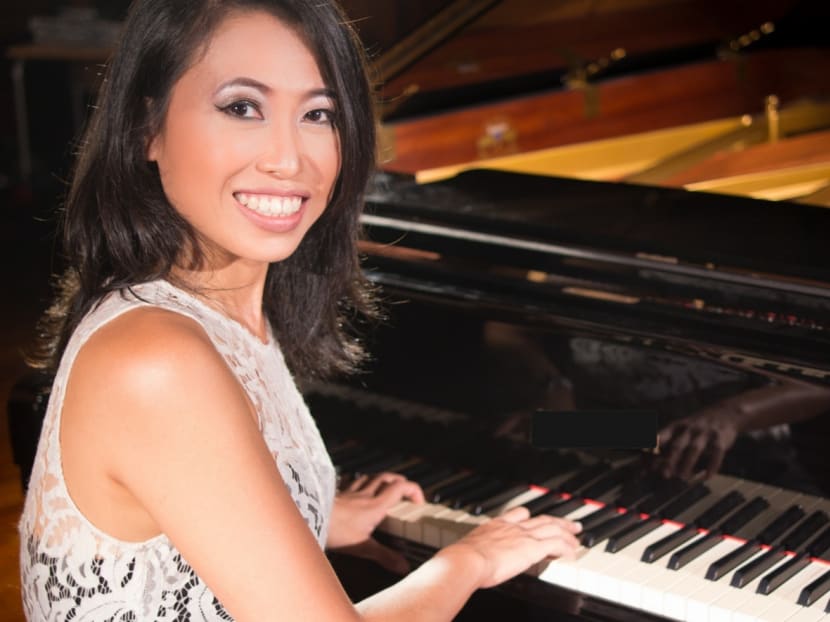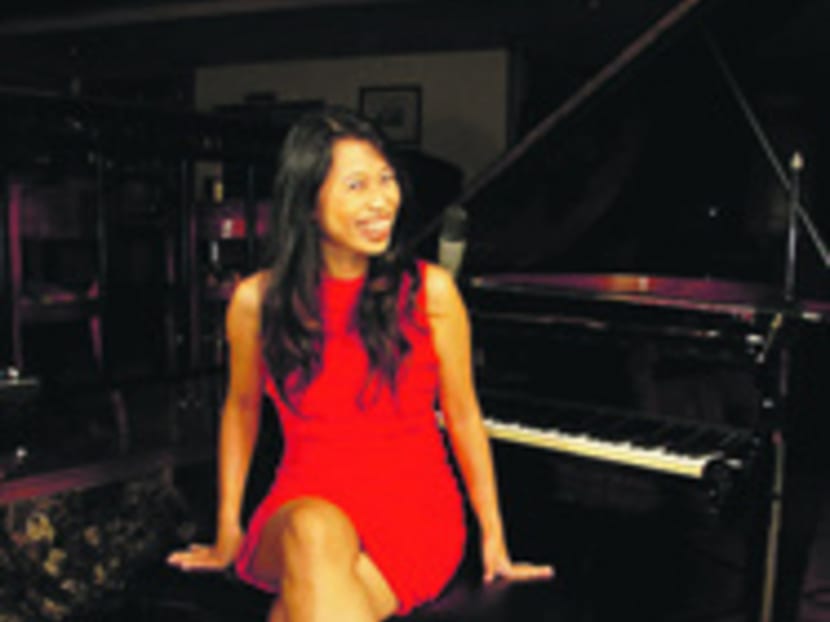 SINGAPORE — Like many Singaporean music artistes, singer-pianist Michelle Poh, aka Michelle SgP, is blessed — or cursed, depending on one's perspective — with an obsession with music.
Or perhaps "determination" might be a better descriptor for Poh and her music: Her first single, the piano-driven ballad called Serenity, took 12 years to see its fruition.
Prior to writing Serenity, Poh had graduated from the National University of Singapore with an arts and social sciences degree and got a job as a public relations officer at the National Arts Council.
"Just before I quit my first job, I made sure I had jobs in line," Poh recalled. "This included an offer to write a vocal syllabus for a pioneering programme and coaching. I had offers to tutor choirs and coach some students in singing and music." (Some of her mentees include Eugenia Yip (R!ot In Magenta, The Steve McQueens) and some members of MICappella.
In order to fulfil these offers adequately and to ensure her own reputation and credibility, Poh worked at improving her own expertise.
"I took classical lessons, musical theatre lessons, pop singing lessons with some of the best trainers in the business. I spent three years on professional voice development, three years on piano skills in tertiary training, and spent three years in my corporate job as a public relations officer, polishing up my writing skills, which helped get rid of my phobia for writing lyrics."
This preparation allowed Poh the leeway to finally work on her own musical artistry, which led directly to her first single, Serenity.
"Serenity was written at a time when I was pondering my direction in life. Although I had already embarked on a music career, I was not happy with where I was," Poh said.
"I was on the verge of abandoning home, which I subsequently did, to break free. I was clamouring for that oasis of peace which occurs intermittently between the storms and upheavals of life, depicted by the calm of 'gentle waves lapping the shore'. I sat there in the music office and hammered the song out that afternoon."
But getting married, becoming a parent and dealing with her role as a single mum after her Dutch husband returned to The Netherlands meant the song had to take a back seat. She eventually re-recorded Serenity last year at Singapore's renowned Lion Studios. The song features Poh accompanying herself on piano as she sings (her voice bears traces of Sarah Vaughn and Shirley Bassey).
She worked with producer Steven Laurence Harvey, whom she had met by chance. Talking to him, she said, hinted that "he could recognise soulfulness, and capture an artiste's signature sound".
"He's a multi-hyphenate talent, extremely creative. Based on our exchanges and discussions, it was clear he was walking his talk. Musically, he fit like a glove," she elaborated. "I felt like I had found another version of the late John Herbert (the noted recording engineer from Lion Studios who passed away last year)."
"Working with Michelle was a good experience — obviously, she has got chops," said Harvey, who added that his job was "more about guidance to pull out what she wants". "(For) this particular song ... My role was the fine tuning, the mixing and 'massaging' the performance."
Poh has also demonstrated a willingness on her part to take on a myriad of music "jobs" to enable her to work in music. "I love wearing several hats within music," Poh explained. "I'm a performer, workshop clinician, I conduct singing ensembles and mentor individuals on their craft."
After waiting 12 years, Poh isn't stopping at one song. She said that there will be more to come this year.
"There is one more single to be released in 2016 — an upbeat one, before the rest of the album drops, hopefully, by end of the year."
Serenity is available now on all digital platforms.