S'pore Idol alumni Steven Lim, Sylvester Sim to settle 'unfinished business' in Muay Thai match set for Sept 23
SINGAPORE – Thirteen years after shooting to fame on Singapore Idol in 2004, two alumni of the show will meet in a new battle – not a sing off but a Muay Thai match.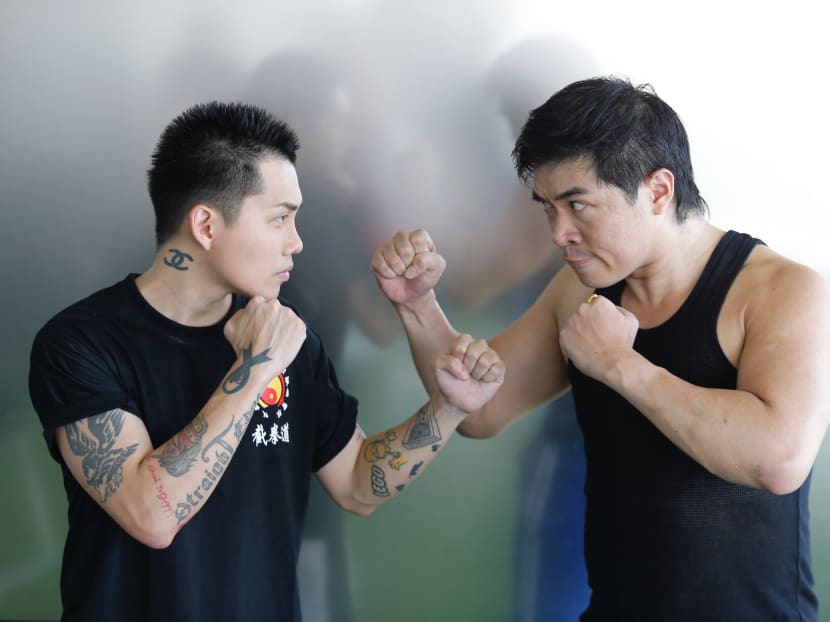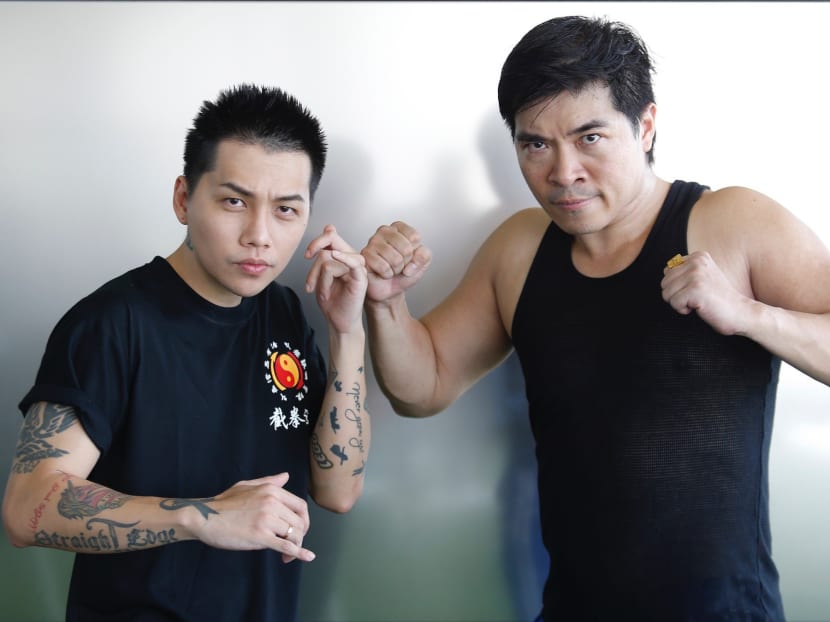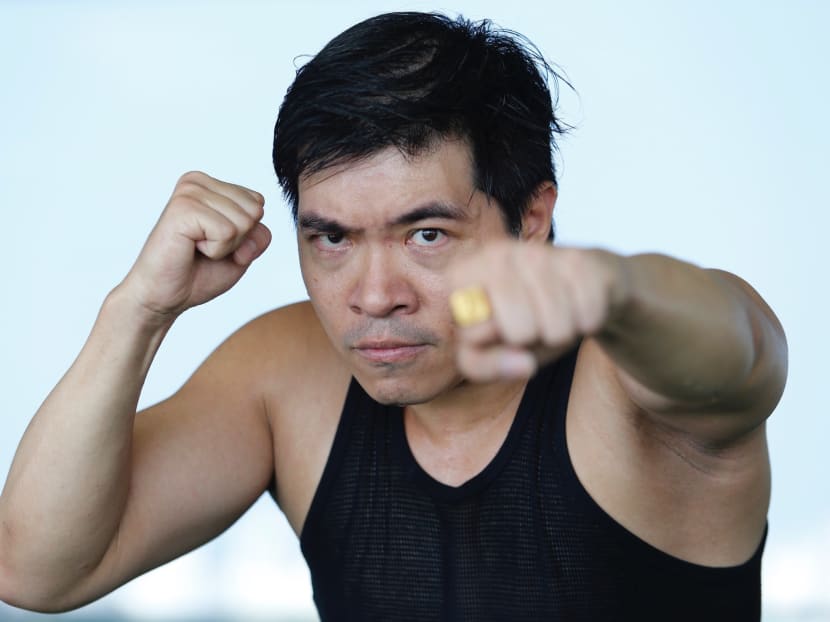 SINGAPORE – Thirteen years after shooting to fame on Singapore Idol in 2004, two alumni of the show will meet in a new battle – not a sing off but a Muay Thai match.
Steven Lim and Sylvester Sim will be going head-to-head in a "celebrity fight-off" at the inaugural Asia Fighting Championship (AFC) on Sept 23 at Marina Bay Sands.
The "battle" will give them an opportunity to settle "unfinished business", Sim joked, referring to social media quarrel back in 2008 between the two over rumours that had Lim had been badmouthing him. 
The 34 year-old event organiser, who is both represented by and a partner of SGee Ventures Management, added: "I've also always been into martial arts. I started when I was 13 with Jeet Kune Do, a Bruce Lee fighting method and I've always wanted to do an event in a professional ring."
Meanwhile, the 41 year-old Lim, an artist manager who also makes Youtube videos for a living, countered with his own martial arts experience: "When I was primary 6, I did Tai chi for a few months. I'm pretty proud of that."
The duo's rise to fame, or infamy, started at the inaugural edition of Singapore Idol. Sim was the first runner-up of the reality television singing competition, while Lim's claim to fame was his outlandish audition, in which he stripped down to his underwear while belting out Ricky Martin's She Bangs.
Lee and Lim began Muay Thai training June at Muse Fitness Singapore in preparation for the fight.
When asked if any injuries had been sustained during training, Lim lamented that he just injured his back a few days ago while lifting a heavy weight. "But it's a small matter. I'll recover, I'm a brave man," he said.
Sim, on the other hand, has been extra careful during trainings due to past injuries such as a torn right ligament from a previous fight and a broken rib, which he sustained during his army days when he attempted a wrestling-style stunt by jumping off a bed.
The challenge for Lim is to "get back the old time stamina" he in his younger days. Likewise, Sim said he wanted to improve his stamina to avoid triggering an asthma attack during the fight.
Both men recognised Lim's advantage in terms of his larger build. "My punch and kicks are heavier. I see it for myself and I'm scared of my power," said Lim. However, he admitted that "(Sim) will be more nimble."
"(My advantages are) are my speed and my defence. I work a lot on my defence because I don't want to get hurt," said Sim.
So who will emerge victorious?
Lim mulled over the question before putting his odds at "60 per cent". "If I lose, maybe it will be because I'm too careless or reckless but I will try my best not to lose the game," said Lim.
Sim retorted: "I would say a ball is round – we never know what will happen on that day. The important part is that I always see myself as the true opponent. As long as I do my best and fight my best, whether I win, lose or draw, at least we had a good match. But I give him this chance (now) to say he will win!"
The Celebrity Fight-Off will be held at the Asia Fighting Championship on Sept 23, at the Marina Bay Sands. Tickets available from Sistic. More information is available at www.asiafightingchampionship.com .