StarHub's National Day video 'uncomfortable' for some netizens
SINGAPORE – A video celebrating the nation's 52nd birthday from local telco StarHub with the tag #RegardlessofColour has generated buzz online.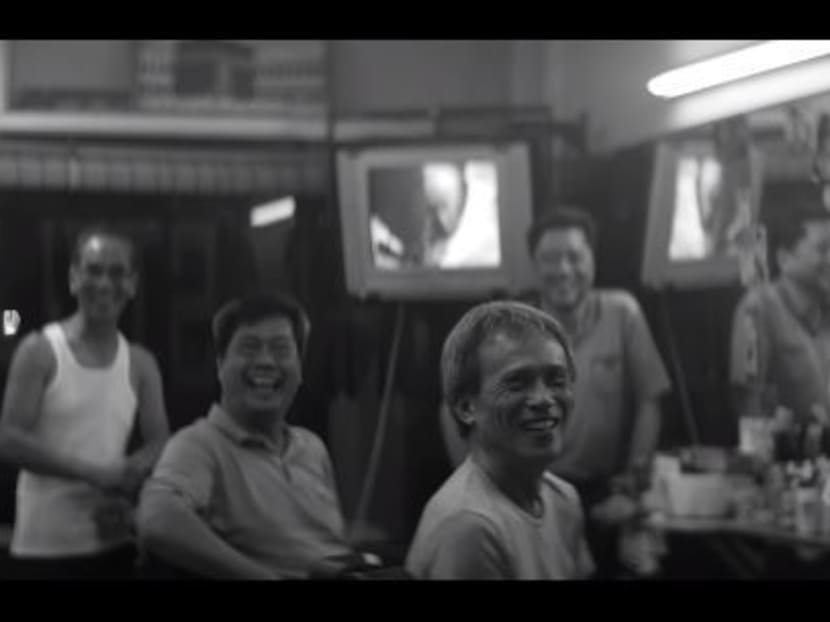 SINGAPORE – A video celebrating the nation's 52nd birthday from local telco StarHub with the tag #RegardlessofColour has generated buzz online.
The one-and-a-half minute video shows scenes of Singaporeans interacting and bonding with one another, and carries the voice of the late American civil rights leader Martin Luther King Jr delivering his iconic "I have a dream" speech.
The video was first posted by StarHub on July 21, and netizens are abuzz over whether King's message resonates in Singapore's multiracial context. While some called the video a "powerful and timely reminder" and "perfectly encapsulates what makes Singapore so special", other netizens commented on the appropriateness of comparing African American civil rights movement to Singapore's multiracial society.
Commenting on StarHub's Facebook post, Richard Lim said: "Promoting Racial Harmony is good but… how is King's 'I have a dream speech' appropriate to Singapore's racial harmony? King's speech was a defining moment of the Civil Rights Movement whereby he described his dreams of freedom and equality arising from a land of slavery and hatred. Historically, we never had slavery and running the speech in our racial equality ad doesn't gel well."
He also cited Founding Prime Minister Lee Kuan Yew's speeches on racial harmony as a more appropriate source. Quoting from one of Mr Lee's speeches at a press conference that was televised following Singapore's separation from Malaysia, Mr Lee had said: "We are going to have a multi-racial nation in Singapore. We will set an example. This is not a Malay nation; this is not a Chinese nation; this is not an Indian nation. Everybody will have his place: equal; language, culture, religion."
National Arts Council's Young Artist Award recipient Pooja Nansi, who also posted about the video, said to TODAY: "To use a speech meant to galvanise an oppressed minority in America to fight for their civil rights, to suggest that Singapore is a racial utopia or the 'dream', reveals an incredibly superficial understanding of race relations in both countries."
Another Facebook user who goes by Mr Singh said: "The commercial is definitely well intentioned, though something about the grave contextual specificity of I Have A Dream (speech) makes this an uncomfortable watch for me."
He added: "I Have A Dream (speech) emerged smack in the middle of a racial struggle most of us here might never be able to fully grasp. I'm not saying racism doesn't exist here, but MLK wrote and spoke in a context where words like this - and the colour of one's skin - carried with them the literal weight of life or death…..its use here suggests an equivalence or parallel that I'm not sure I can buy into," he explained.
Still, there were others who felt the message is a positive one. In a comment on StarHub's Facebook post, Jun Koh: "Inspirational stuff but as powerful as Martin Luther King Jr's speech is, it would've been good to potentially use a local verse or message though!"
The famous "I have a dream" speech was delivered at the Lincoln Memorial, Washington, on Aug 28, 1963. This speech took place during a political rally known as the March on Washington for Jobs and Freedom, a key moment in the growing struggle for civil rights by African Americans in the United States at that time, culminating in Martin Luther King Jr's 'I have a dream' speech, which was a call for racial justice and equality after centuries of slavery, segregation, violence and discrimination.
Responding to queries from TODAY, Howie Lau, chief marketing officer, StarHub, said: "For the film, we'd used the speech by Dr Martin Luther King, Jr as it denotes a universal ideal of racial harmony."
"To illustrate the progress we made as a nation, the film includes snippets of the realities we experience in Singapore. But we know this is still a work in progress and believe everyone will continue to work tirelessly together to safeguard our way of life amid potential threats to harmony," said Lau.
The telco added that it was "heartened" that #RegardlessofColour resonates with many Singaporeans.