Dawn of the Dukes
Move over, queens and princesses of Caldecott. There's a new ruling class. Yes, the Eight Dukes Of Caldecott Hill is officially a Thing — and if you need proof, well, it has its own hashtag. Nuff said.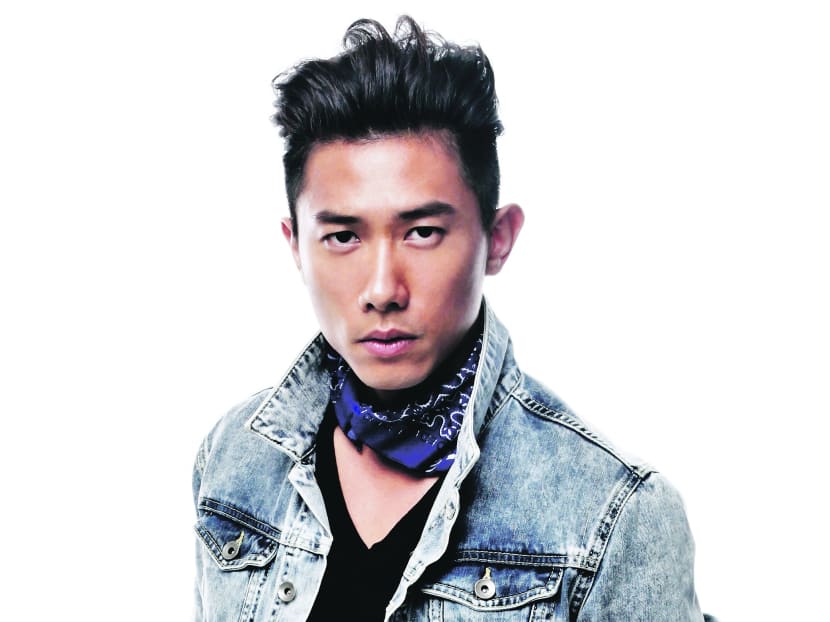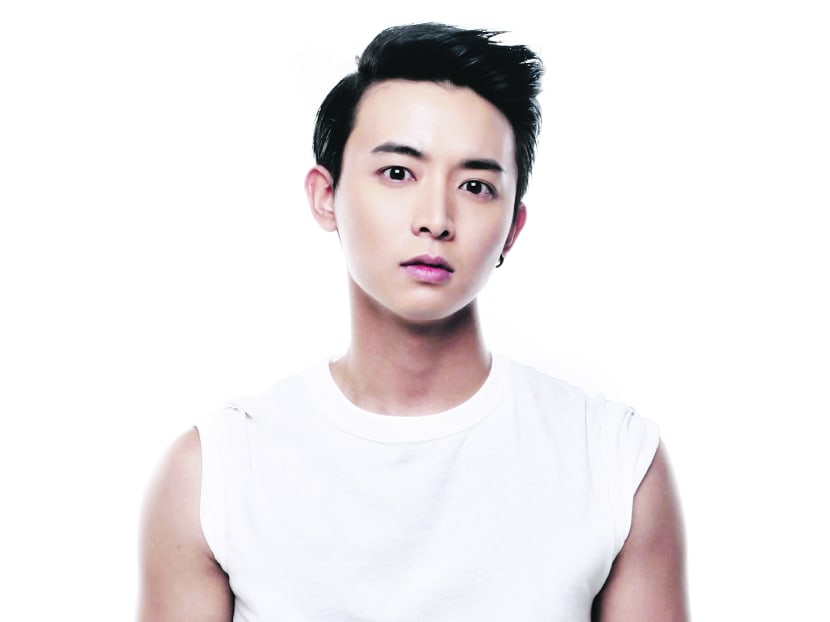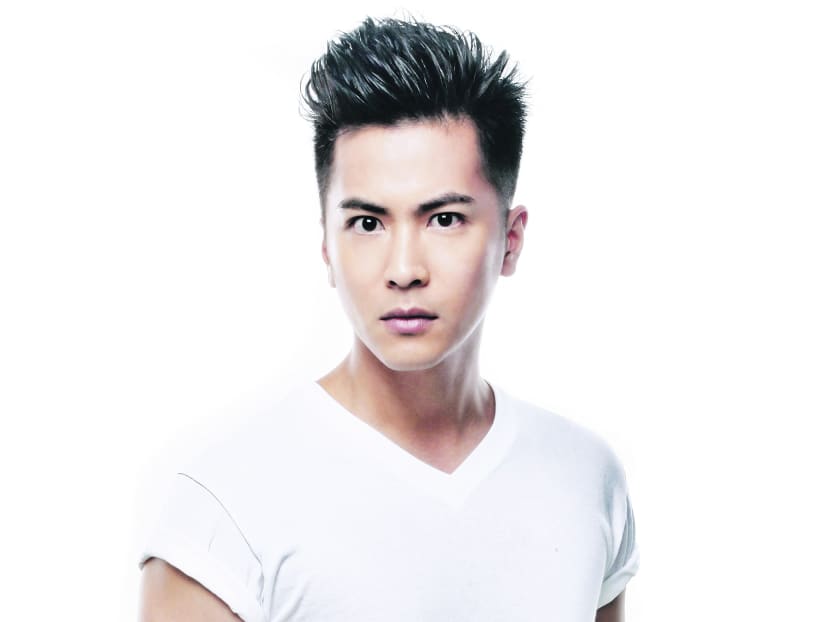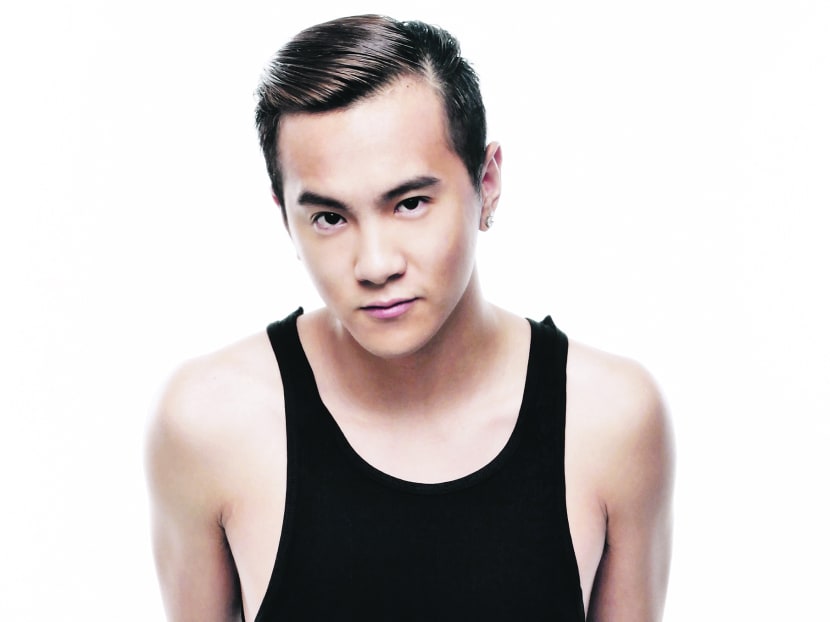 Move over, queens and princesses of Caldecott. There's a new ruling class. Yes, the Eight Dukes Of Caldecott Hill is officially a Thing — and if you need proof, well, it has its own hashtag. Nuff said.
Curtsey! Genuflect! Show some respect to your newly-minted nobility: Dukes Romeo Tan, Desmond Tan, Zhang Zhen Huan, Ian Fang, Shane Pow, Jeffrey Xu, Aloysius Pang and Xu Bin.
When the eight were singled out at Star Awards 20 Show 1 as the most promising young actors in the MediaCorp arsenal, you could call it their boy-band debut. Individually, they're already pretty hot stuff. But, collectively, Duke Shane Pow said, they form the Cheerleader Effect — where the whole is greater than the sum of its parts. And, as Duke Zhang Zhen Huan opined, there's always strength in numbers.
Indeed, noted Duke Romeo Tan, there have been big changes in local showbiz. It has been eight years since the heyday of the Seven Princesses — and now, for the first time in local television, there are more young, follower-attracting guys than there are girls.
We're totally ready for their cheese-tastically named Dukedom. But are they? How will our boys adjust to their lofty new titles? Must they grow whiskers, wear tweed and acquire foxhounds? Will they be "duking" it out for leading roles? Will there soon be earls, viscounts and barons crawling out of the woodwork, too?
One thing's for sure: The only thing better than eight regular dudes is eight royal dukes. We're sure there are lots of girls lining up to be their Daisy.
DUKE DESMOND TAN
Profile: "I'm the rock one. The lead guitar."
Desmond Tan is readily warming to his new title. "I think 'Prince' sounds a bit girly — 'Duke' at least is different and sounds cooler," he nodded. "I'm excited to see how people react to me being a duke. I really don't know what to expect because this is my first time being in a 'royal' family. I don't mind being called 'Emperor'. Maybe at events or in town, if people say, 'Hey, Duke Desmond' — I don't know if I will have goosebumps, but I think I'll be quite excited to hear that."
Uh huh — and what trappings of dukedom will he take on? "I think a black horse. You can just weave through traffic on your horse. I was thinking about a cape. A black cape, a black horse and a stylish hat. It's quite Batman. A bow on my back — it'd be quite cool," he fired off, stream-of-consciousness style. "I think I'm making it more like a superhero than anything else!"
Even though the 28-year-old has already established himself in major roles in blockbuster dramas like A Song To Remember and The Journey, as well as 96°C Cafe, he still welcomes being marketed as one of the Dukes. "I think it's better to be part of it than not to be part of it," he acknowledged. "Then I'd have to ride my horse alone."
DUKE IAN FANG
Profile: The "G-Dragon"
"I thought I was a duke all along," said Ian Fang, slouching in his chair and cocking one eyebrow with that signature, self-aware over-confidence that we love.
Practically speaking, though, the grouping does have a flip side. "Outsiders will compare us and there'll be competition," he said. "But it's a good thing. At least, in the local entertainment industry, there's something that people can talk about. This is how the entertainment industry should be. It's good to be talked about, definitely."
But, he hinted, being one of the Dukes does nothing to up his cool factor — which is already at maximum, needless to say. "If you ask me to be more 'swag', then I think I'd rather be alone. That's the real swag," the 24-year-old said. "I feel actually kind of cool because look at Big Bang … Each member dedicates himself to a different direction. But still, people love G-Dragon the most."
And he is G-Dragon? "Definitely."
DUKE XU BIN
Profile: The Visual, aka The Cute One
Birds suddenly appear every time he is near — chicks, that is. Xu Bin is the pretty Duke.
"The title sounds very antiquated," the 25-year-old mused before adding that if he were a duke in ancient times, he'd be a philanthropist. "If I could, I'd help the poor people on the streets." He then helped us out by taking the time to give us a detailed analysis of each Duke: "Aloysius is the quiet one; he has an innocent face but a very mature attitude. Ian is the one who does things his own way. Jeffrey is now the beefed-up one. Shane is also a hunk. Zhen Huan is the reserved, scholarly one. Desmond — we're both currently acting as police officers (in Against The Tide) and I think he's really like a policeman — very manly. Romeo is also tall and manly. I am the sunshiny one. Oh, all right, I'm the most handsome," he laughed.
DUKE ZHANG ZHEN HUAN
Profile: The one you can take home to Mother
Call Zhang Zhen Huan by his new honorific and he'll start laughing. "It sounds too much like a playboy and feels very period costume-ish!" the 30-year-old exclaimed.
Deep down, though, we think he's relishing the corny title. Describing his Duke persona, he said: "I'm honest, sincere and kind. And very shameless! I think the impression I leave on others is that I'm demure and dependable. But, okay, I realise I can't say such things about myself. That's why I'm shameless."
On a serious note, though, the Star Awards 2010 and 2014 Best Supporting Actor nominee said: "I hope that with this title, our combined strength can make people notice us more, and along with that, notice me more."
He added: "I think it's a motivation and a reminder that I need to work harder and be more circumspect about my words and actions."
DUKE SHANE POW
Profile: The clown
With his new title, 23-year-old Shane Pow comes close to achieving his secret fantasy. "Every girl wants to be a princess; every guy wants to be a prince. I want to be, like, 'Prince Shane', but 'Duke' is quite cool," he conceded.
But even though the 2011 Manhunt finalist looks princely, he's actually more of a jester. "I think I'm the comical one. I pull a lot of pranks on my close friends," he said. "We'll go for steamboat and I'll help them get drinks, but instead of green tea, I'll pour some sesame oil (into the cup). There's one ultimate prank I haven't tried — my friend did it once. He went to a public toilet and asked the guy in the next cubicle, 'Do you have toilet paper?' Then he put melted chocolate in his hand and grabbed the guy's hand as he was passing him the toilet paper."
Which of his fellow Dukes is he going to try that on? "You must pick those who will have very big reactions — people like Ian. Aloysius is not fun to prank because he'll just brush it off. He's too chill — takes the fun out of it."
DUKE ALOYSIUS PANG
Profile: The sensitive loner
"I don't really know how to react to this because it's pretty weird," said this 24-year-old Duke, shifting uncomfortably. "I've never been able to see myself in that light. I'm not the kind of guy who's very confident about myself. For starters, I don't think I'm doing well enough as an actor (and) a lot of them are much more good-looking."
That's why Pang is hoping that improving his acting skills will make him stand out. But because of his personality, he literally stands apart from the other Dukes. "I'm the very dark, quiet loner. The more people there are, the more quiet I am. I'm the kind of guy who likes to do stuff alone. So I'm just a little distant from everyone else," he said.
The silent, brooding type is a classic girl magnet, but Pang attributes his soaring popularity to having starred in the drama Served Hot, which "already had three out of eight of us (Fang, Pow and himself)". And "there was a trend of rising young artistes and I just entered at the right time."
Giving us an impromptu crash course in economics, he explained why the Eight Dukes is a good thing: "If you gather eight people of different characteristics and styles, you will cater to eight different markets. So people who like A may end up liking D as well. Eventually, we are all sharing the attention." Seeing our eyes goggle, he shrugged: "I just tend to look at everything from a business point of view."
DUKE ROMEO TAN
Profile: Self-professed "boy next door"
Even though he has achieved leading man status, most recently in the dramas Sudden and Yes We Can!, Tan likes having the support of being in a band of Dukes. "No matter how popular you are, it's never enough. There will be down times or you might not be that popular (in the future), so I feel that to have a 'boy band' is a bonus — a boost for your career and self-confidence," he said.
For instance, remember when the young cast of On The Fringe were mobbed? Tan said: "Ian Fang, Edwin Goh and Kimberly Chia were just a group of youngsters in a gangster show. You never imagined what a big crowd they could attract through that one drama. So, I think there's a sort of power to it. I am sure, in the next few years, we should be having some fun with a title like this."
What's his role in the boy band? "Friendly and approachable with a glimpse of big brother", he said, adding that having a beard makes him look older than his 29 years. "Many people, like Jayley Woo and Julie Tan, call me 'gor gor'. I don't think I'm very old, but I don't mind being called that because for guys, even in your late 30s, you're still attractive."
DUKE JEFFREY XU
Profile: The Night Rider
"It feels very extravagant," laughed Jeffrey Xu, who is still kind of overwhelmed by his recent turn of fortune. "I do both variety shows and dramas, and in variety shows, I'm always ruining my own image — how could I possibly be a duke?" But he has been enjoying a higher profile since he bulked up for his role as a rugby team captain in Scrum! and won the Asian Television Award for Best Supporting Actor for his role in Marry Me.
"In the past, no one said I was good-looking. Now, people do," he said. "In the past, I was in a dark room. Now, there's a crack of light shining under the door. The door isn't open yet, but at least I can see some light — not like before, when it was just pitch black and I couldn't see the road ahead."
Continued Jeffrey, Duke Of Analogy: "I will buy a horse and ride it everywhere. If I'm really going to be royalty, I'm willing to be a prince on a black horse. Because from Star Search up until now, I've always been called a dark horse. So, I think I have an affinity with black horses."
Which duke are you? Take the quiz at http://tdy.sg/8dukeyou to find out!
CREDITS
Photography: Jason Ho
Makeup: Joanna Ang, Sono Bello (96953772)
Hair: Nigel Woo, Passion (Jeffrey Xu and Ian Fang)
Ryan Yap, Passion (Desmond Tan and Zhang Zhen Huan)
Joanne Er, Monsoon Novena (Xu Bin and Aloysius Pang)
Elaine Tham, Air Salon (Shane Pow)
Sylin Yer, Shunji Matsuo (Romeo Tan)
On Jeffrey: 504 jeans, S$159.90
On Ian: 501 jeans, S$169.90
On Aloysius: 511 jeans, S$159.90
On Xu Bin: 513 jeans, S$159.90
On Zhang Zhen Huan: 511 jeans, S$159.90; jacket, S$139.90
On Romeo: Jacket, S$129.90
All from Levi's