Getting ready for Star Awards 2016: Elvin Ng's perspective
SINGAPORE — Elvin Ng's stylist has perhaps the easiest job in the world. "He seriously looks good in anything. I think it's so easy to style him," said Sharon B Tan, who has been working with Ng for two years.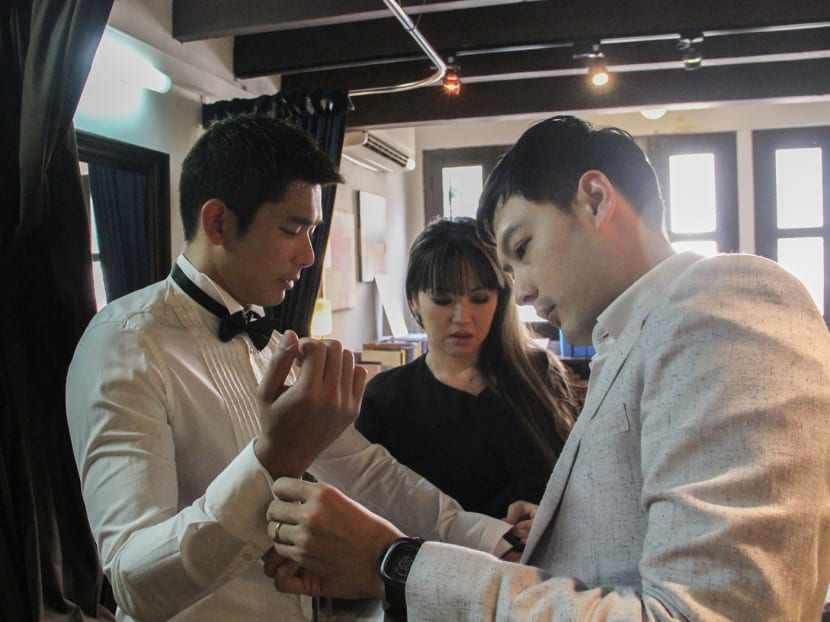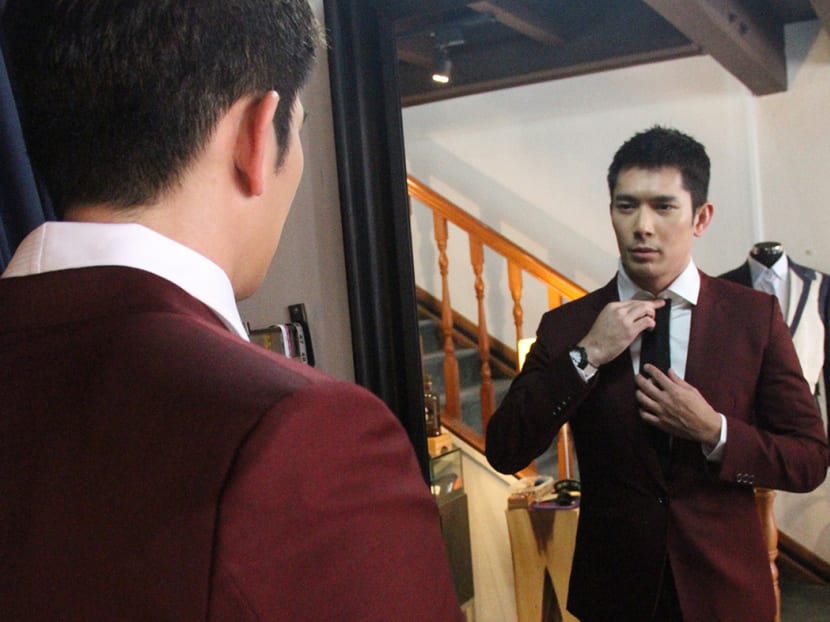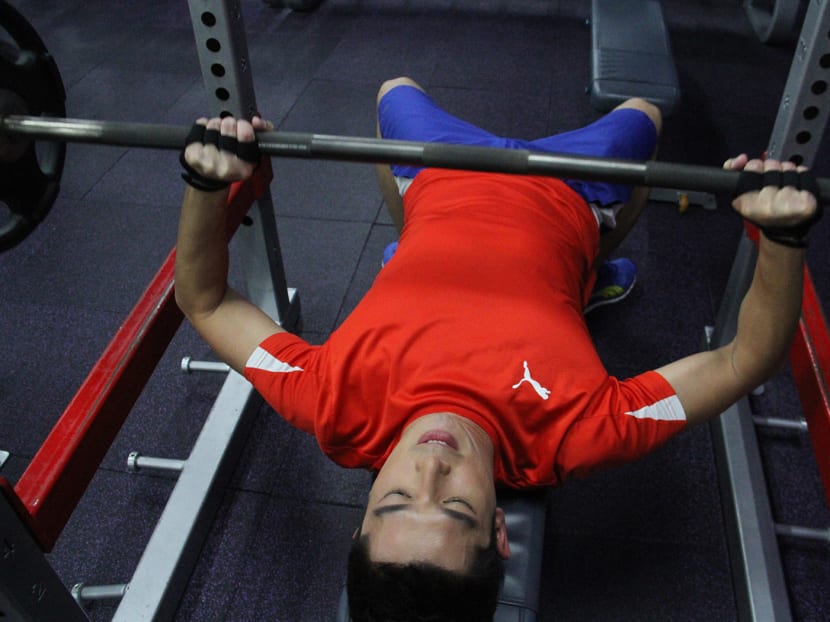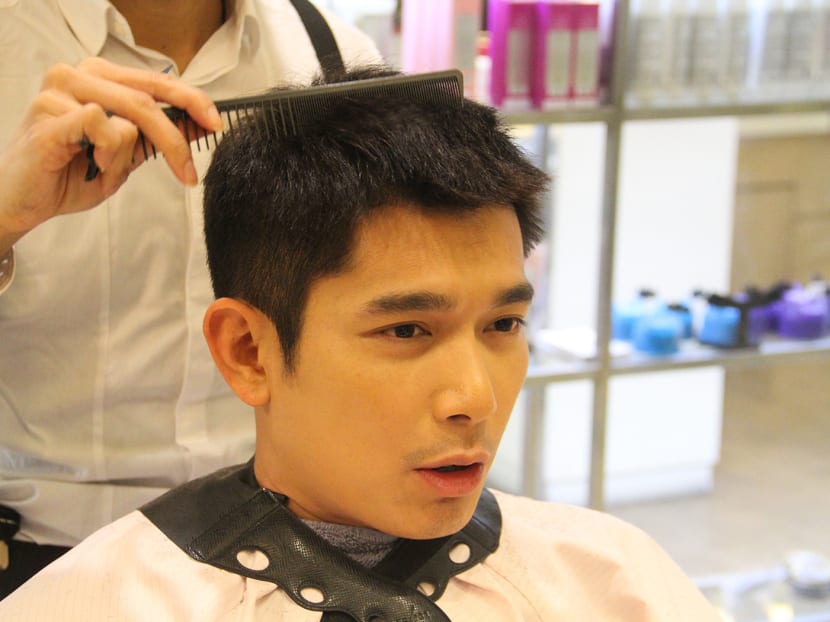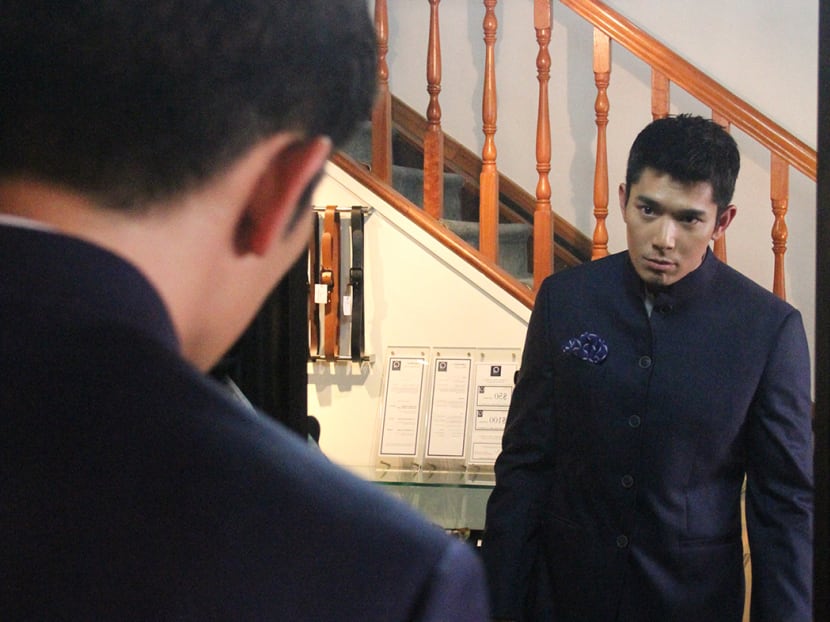 SINGAPORE — Elvin Ng's stylist has perhaps the easiest job in the world. "He seriously looks good in anything. I think it's so easy to style him," said Sharon B Tan, who has been working with Ng for two years.
"He will already stand out because it's him. So, not a lot of work needs to be done," she added.
Her compliments may be sincere, but she may be understating her workload a little bit. For this year's Star Awards, for example, she began sourcing for outfits for Ng to wear about two months in advance and has nine outfits lined up for him to try, some of which have been flown in from Hong Kong.
"He likes very dapper-looking clothes, very British gentleman," she said.
But Ng pointed out that it's harder for guys to stand out on the red carpet. "Girls just have to wear evening gowns and show a bit of skin here and there ... For guys, it takes a bit more effort to be different."
SUITING UP
How does Ng plan to shake things up this year? He will be wearing a bespoke suit for the first time, the design of which he collaborated on with Han San at local brand Q Menswear. "I think it's good to support local," Ng said.
The suit is classic navy, with subtle but unique detailing. During the design process, Ng brought samples of his own favourite past Star Awards looks ("the Thom Browne one; the one with the safety pins; the Givenchy one that some people said made me look like a penguin"), and paid particular attention to detailing.
But there were also practical considerations at hand: Ng would have gone for a silver suit. But the label was going to let him keep the suit, so a more wearable colour that he can wear again and again made more sense.
"I've always wanted to wear a silver suit or even a black-and-white chequered suit. I think I'd look quite sharp. The thing is, for the Star Awards, it's safer not to go wrong. But actually, inside me, there's something that wants to go over-the-top."
That said, Ng admitted that he didn't trust his own fashion sense. "If I go shopping, I have to ask the salesperson what they think. Sometimes I buy clothes and when I come back, I think, 'Why did I buy those?' Then they end up in the wardrobe and never worn."
And trends baffle him sometimes, so he sticks to the classic look. "The pants are getting too tight for me nowadays," he said. "I'm a soccer player — my calves are quite thick — so no skinny jeans for me."
SHAPING UP
Another stop on the way to the Star Awards is the hair salon. Ng is getting a trim and colouring any grey that may show up on the sides. "There's not much I can do because I'm working on C.L.I.F. 4. I play a policeman so I have to have black hair. Otherwise, I'd go to the Star Awards with blonde hair or something outrageous. Maybe I'll get extensions," he quipped.
He is also stepping up the gym sessions. "Since Chinese New Year, I've been slacking a little, pigging out but not really exercising," he said. "To get back in shape, I go to the gym more. I do (exercises for) chest, arms, abs and then I run."
The suit has to fit well, after all. "It can't be too tight, and your face needs to look sharp," he said. "Now that I'm in my mid-thirties, I feel that my metabolic rate is slowing a little. But I'm not really watching my diet. My appetite is crazy, it's like three times a normal person's. I eat a lot and don't feel full. So, now, I'll pretend to be on a diet by eating less rice, drinking Diet Coke instead of Coke and asking for brown sugar instead of white!"
He will have one less thing to worry about, if — or perhaps, when — he gets his tenth Top 10 Most Popular Male Artistes trophy this year. Once an artiste has 10 of those awards, they are no longer eligible for voting and are conferred an All-time Favourite Artiste Award.
"I'm reaching the finishing line, so somehow there's a bit more tension, because what if you miss out on the final hurdle? I want it to be a perfect record. I hope I make it there and I feel it will bring a kind of freedom. My fans have been working so hard for me," he said.
And, after he gets his 10th trophy, "You're going to miss my Top 10 Star Awards speeches!" he warned, laughing. "There are veteran artistes who tell me (my speeches) are sort of a 'highlight' (of the show). I try to say something a little bit philosophical or abstract, but then people end up going, 'Huh? What's he talking about?' Over time, that has become sort of me, lah. It is a bit raw, unedited, not as polished, a bit more spontaneous and not the smoothest delivery, but that's me. It's just me wanting to say my thank-you speech in the realest, most sincere, most meaningful way I can."
Ng added: "Every year, at Star Awards, I am very touched. Sometimes, you just churn out the work day after day. When you get an award, it's not about the award itself, but how much people care about you. You still feel significant or important, in a way."
Catch the Star Awards 2016 Show 1 on April 17 (Walk Of Fame at 5.30pm, ceremony at 7pm) and Show 2 on April 24 (7pm, post-show party at 10.30pm) live on Mediacorp TV Channel 8 (simulcast on Channel U and Toggle).