Julie Tan gets schooled by kindergarteners for new drama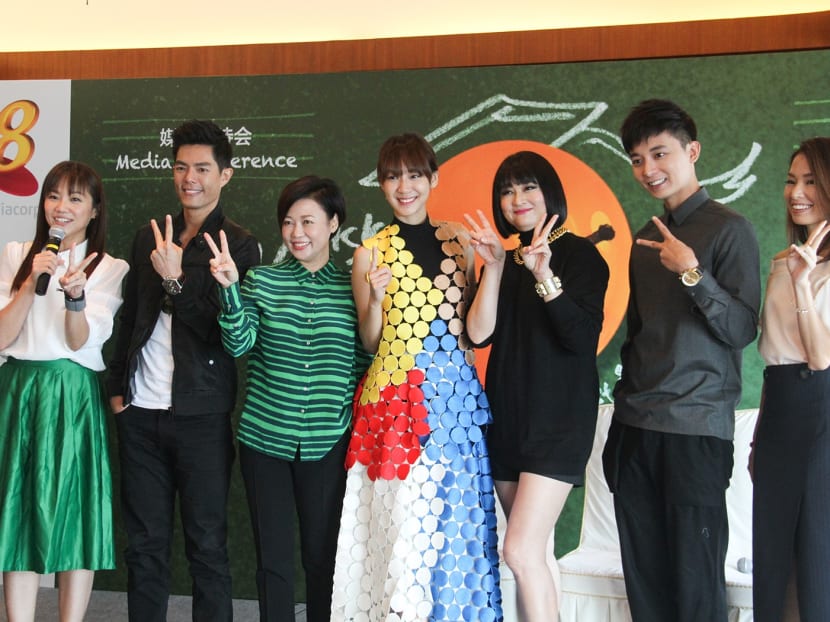 SINGAPORE – Julie Tan goes back to school for a new Mediacorp TV Channel 8 drama, My First School, in which she plays a kindergarten teacher. 
My First School is an eight-episode drama that will air on Tuesdays at 8pm, jointly presented by NTUC First Campus and the Lien Foundation, and takes a look at early childhood education. 
Tan recounted that working with young children was quite a challenge, especially when they were unruly. "We went to places such as the Pororo Park. The kids were so excited, they made so much noise and we couldn't control them. We had to shout, 'Kids! Come back here!'" the actress recounted. "When they chit chat, we cannot proceed with our scenes." 
For example, once, "I was doing a crying scene, and the kids were supposed to hug me. But they started whispering, 'Eh, she's crying!' 'Are her tears real?' 'I think it's real!'" she recounted.
Of course, she can't really complain: Tan admitted that she wasn't that well-behaved when she was a child. "Filming with the children brought back memories. I wasn't bad; I just couldn't concentrate in school. I was always quarreling with the teacher, talking back and sleeping in class."
When she was told by the teacher to concentrate and she looked out of the window instead, she was sent out of the class. "So, I just carried my desk and chair and sat outside the classroom," she said. "I think my teachers really didn't have much patience with me." 
She now knows how it feels to be on the other side of the desk – but being back school is probably a lot more fun this time around. 
Catch My First School starting April 12, Tuesdays at 8pm on Mediacorp TV Channel 8.