Pain is TV's new pleasure
SINGAPORE — It is a sobering day when you're watching television with a bag of potato chips and, mid-crunch, the thought suddenly occurs to you: "Hey, I think I might be a masochist."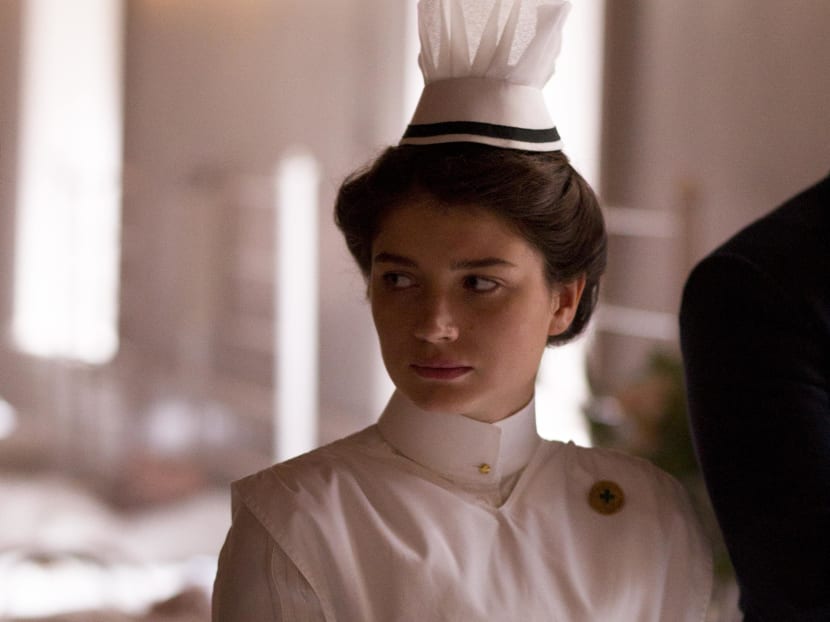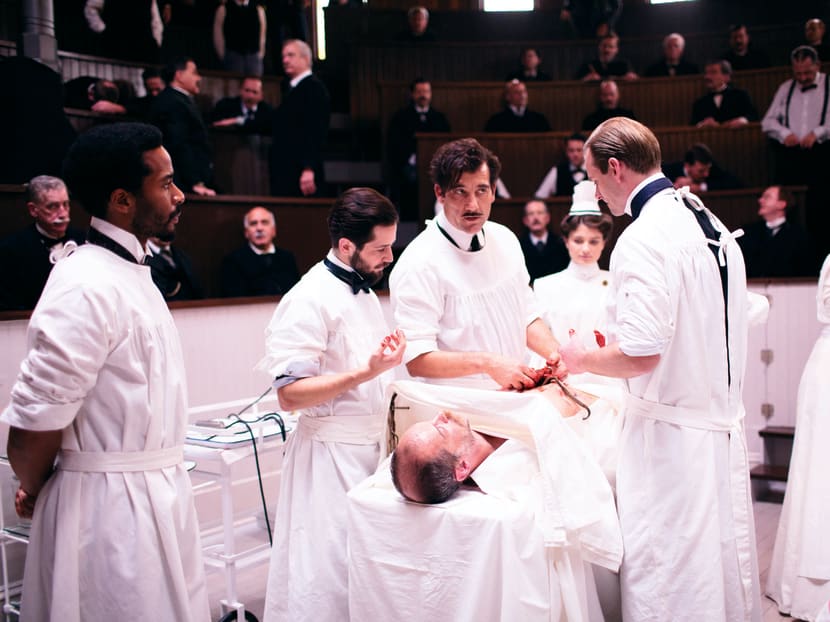 SINGAPORE — It is a sobering day when you're watching television with a bag of potato chips and, mid-crunch, the thought suddenly occurs to you: "Hey, I think I might be a masochist."
When it comes to TV-viewing habits, that is. Something — and I definitely would not rule out the possibility of alien intervention — compels me to keep watching shows that make me cringe, squirm and shudder.
I never realised I was such a sucker for pain.
TWISTY KNICKERS
I was, for the record, previewing the much-hyped Cinemax Original series, The Knick, when this occurred to me. The show is set in New York's Knickerbocker Hospital circa 1900 and follows Doctor John Thackery, a rather testy surgeon played by Clive Owen, as he pushes the boundaries of medicine through bold and bloody experiments while grappling with his personal demons. It's like House meets Dexter meets Downton Abbey.
In general, one would assume, a primitive, experimental caesarean section that goes horribly wrong is not the kind of scene that will get your audience hooked within the first 15 minutes. Unless, it must be assumed, your audience finds some pleasure in the morbid.
During the procedure, one of the operating surgeons says: "As you can see, there is significant blood in the cavity vacuum." As far as I could see, while peeking through my fingers, there was a significant amount of blood on his hands, spurting thickly onto the sheets, and pretty much all over the screen.
Yes, I am one of those annoying TV-watchers who cover their eyes with their hands at gory or scary scenes, shrink into a ball and whimper. Other television series I watch in such a manner are Hannibal, American Horror Story and Crimewatch. While scenes that are guaranteed to turn me green around the gills include people throwing up, people nicking themselves shaving and, well, Zhang Zhen Huan in drag.
And yet, of course, I continue to watch them, knowingly exposing myself to the risk of goosebumps, nightmares and excessive potato-chip-crunching. I think I get it from my mother, who always complains about some Mandarin drama serial's ridiculously far-fetched plot, yet still continues to follow the nightly series. If that's not masochistic, I don't know what is.
SO BAD IT'S GOOD
You, too, must know the feeling where, in spite of a highly physical sense of revulsion, you find yourself staring on in horrified fascination, unable to pull the plug like any rational multi-cellular organism should. Much of television seems to be cringingly tortuous to watch, like Walter White's painfully steady path of self-destruction in Breaking Bad, all the carnage in The Walking Dead and Claire Danes' crying face in Homeland.
And now, there's The Knick — which, with its compelling acting by Clive Owen and stunning directing by Steven Soderbergh, is a must-watch. Let's just say that its first season hasn't even premiered, yet it has already been renewed for a second. Never mind that in the first episode, they turned a man's insides inside-out while he was still conscious, using cocaine as an anaesthetic, and that my insides lurched along with his.
It's great news for us masochists because it looks like shows that are utterly unpleasant to watch will continue to be made, with their nasty-piece-of-work antiheroes and their viscerally provocative scenes. These days, it's all about making skin crawl and lips curl: Pain is the new pleasure.
I could hypothesise that it's because we've been desensitised to sex and violence on screen and we need to be shocked in new ways for a show to feel different and edgy. Or that exploring the dark side of human nature is an accepted (if not equal) reaction to mindless teen dramas and reality entertainment. But, hey, I can't even be trusted to make decisions for myself — like what not to watch just before bedtime — much less come up with hypotheses.
And so, I have only one thing to say to the aliens: You win.
Catch The Knick starting on Aug 9 at 10pm on Cinemax (StarHub TV Ch 611). Also available on HBO On Demand from Aug 18 (StarHub TV Ch 602).