The right method (acting)
"Don't starve yourself," said a wide-eyed colleague when I told him I was going to attend a method acting workshop.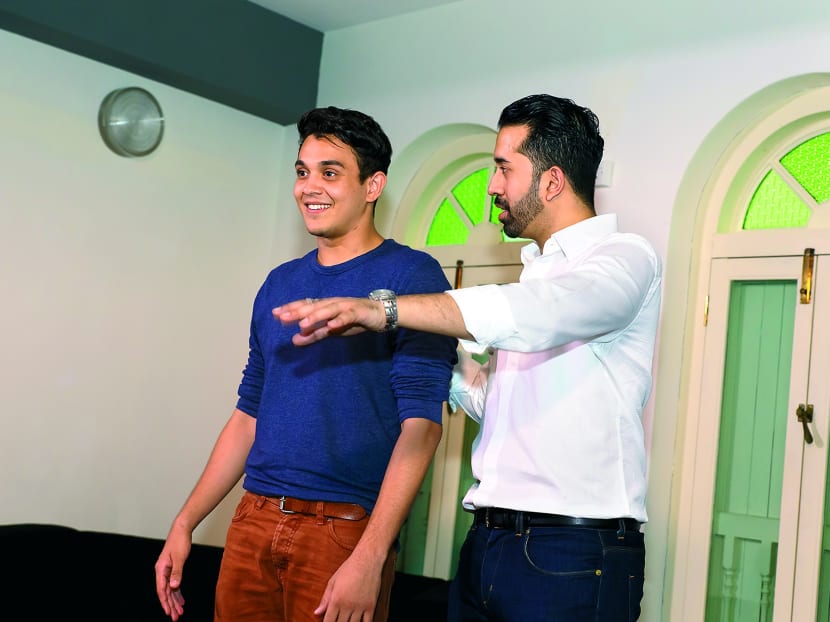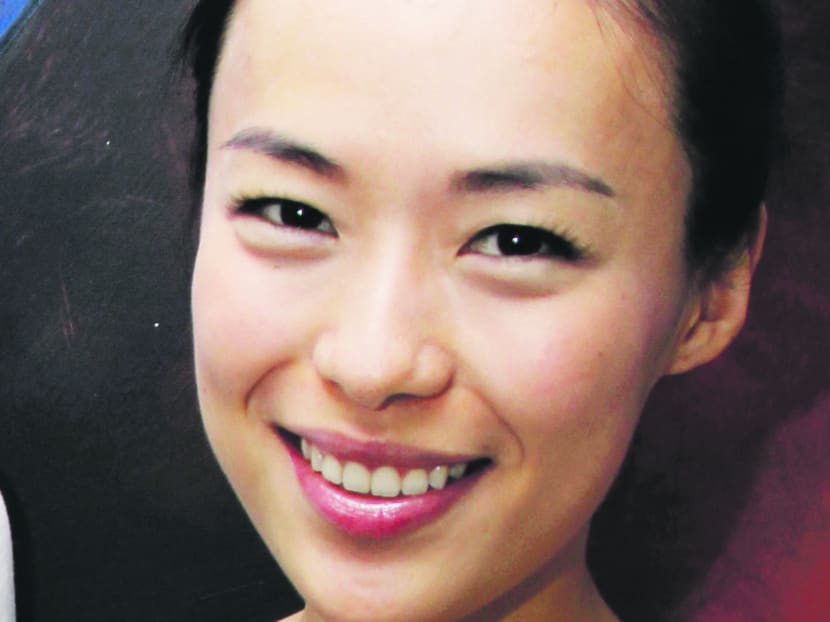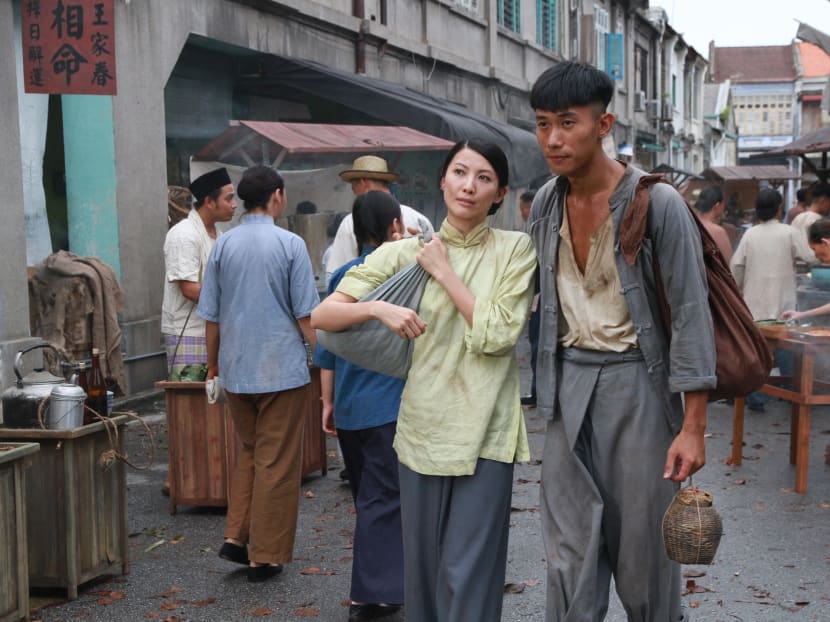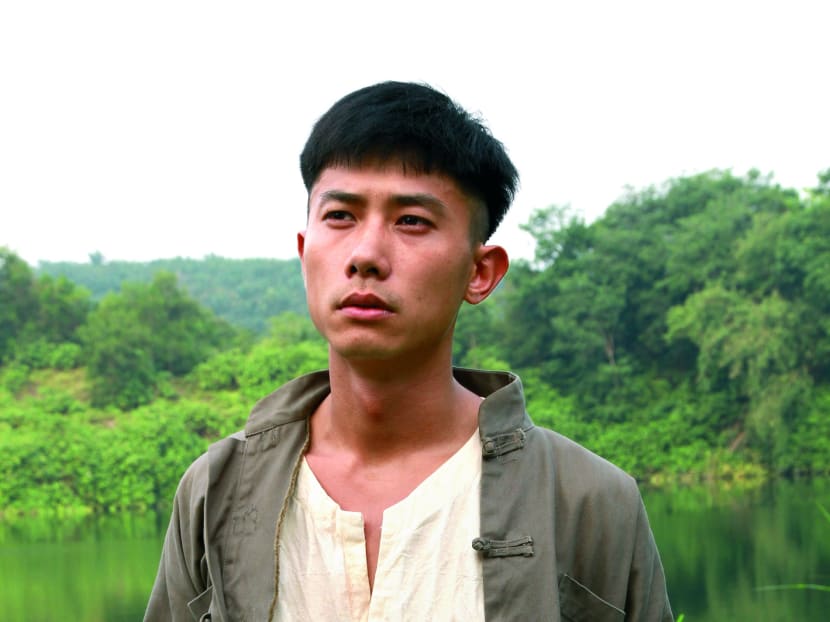 "Don't starve yourself," said a wide-eyed colleague when I told him I was going to attend a method acting workshop.
"I'm going to come back and do a Christian Bale on all of you," I joked, only half-hoping for a walk on the wild side.
After all, aren't method actors famously known for endangering themselves and terrorising others? Like Anne Hathaway shaving her head and eating nothing but dried oatmeal to look the part of a dying prostitute in Les Miserables. Or Chen Hanwei removing a crown to play a gap-toothed character in The Best Things In Life and packing on the pounds for It Takes Two (and then rapidly shedding the belly and becoming a walking slimming ad). Or Daniel Day Lewis not bathing for the entire length of filming The Crucible so he'd have the authentic experience of living as a 17th century person.
Or Christian Bale being, well, Christian Bale.
But I would soon find out from Kamil Haque, the founder of the Haque Centre Of Acting & Creativity in Singapore, that while the term "method acting" is often bandied about — to a mixed bag of reactions — it's not often understood clearly.
DON'T DO DRUGS, KIDS
Haque's recent introductory workshop put us through exercises that increased awareness of everyday acts, like breaking down the muscle movements involved in putting on a windbreaker.
My character's backstory wrote itself ("she was cold") and her motivation was clear ("she wanted to be warm") but she was sadly hampered by my lack of coordination. Hmmm. It looked like I had a lot of work to do before I was going to be able to struggle into a Batsuit.
Another activity involved trying to wrestle a partner off-balance while looking into their eyes, which helped us understand that "chemistry is the air between two actors". This was the most exercise I had had in months, chemical or otherwise.
But the class came to an end without any mention of self-hypnosis or just how much oatmeal paste to eat. Clearly, method acting was not what I had imagined it to be.
A quick search on the all-knowing Google reveals "method acting" as being based on a system developed by Russian theatre actor Constantin Stanislavski and brought to prominence in the United States in the 1930s by actor Lee Strasberg.
The Method, which is associated with names like Marlon Brando and Dustin Hoffman, involves actors aspiring to complete emotional identification with a part. Haque, 31, is the first Singaporean to have coached at the Lee Strasberg Theatre & Film Institute, and the first and only instructor in Asia experienced in executing Strasberg's acting techniques. At his studio on Dickson Road, he conducts workshops for both professional and amateur television and stage actors.
"The most common misconception is that method acting is a technique, that if I'm going to play a drug dealer, I have to do drugs," Haque said. "Like, 'Heath Ledger playing the Joker — that's what killed him'. It's absolutely not the case at all."
Instead, he explained, "Method acting really is a label for a series of techniques or you can create a technique that works specifically for you. It's a method of acting rather than Method Acting."
And even though your method could conceivably involve stalking people in order to play a stalker, it doesn't have to.
Haque's principles are threefold: "I don't hurt myself, I don't hurt other people and I'm not a trouble to work with." He added, "Your acting should be something you do at home — the technique and the preparation — and you come to the set and you're ready to go. People see it as, 'I'm in my character, don't talk to me.' No — you are still aware of yourself all the way through."
BRINGING METHOD TO SINGAPORE
Through his work in Singapore, Haque hopes to see "more personal and more subtle" brands of acting developing locally. With the success of film director Anthony Chen, he thinks the time is right. And his plan is to have an exchange of actors between Singapore and Company Of Angels, a Los Angeles theatre group where he's Global Internship Director.
In the local scene, "I think we are still seeing the soap opera kind of acting, the presentational kind of acting, and that works to a certain extent — kind of vaudevillesque; bigger than life. But now, we are in a different stage. As an audience, we are smarter. We have more options. We want to see more of what's out there," he said.
And Singaporeans in general — not just actors — could learn to open up a little.
"I think part of it is just our upbringing — we've kind of lived in a little bit of a bubble — and that's no fault of our own. It has good value because if it wasn't for my strong roots, I would have lost myself in Los Angeles, but you tend to become a little bit closed-off to world around you," said the Anglo-Chinese School alumni.
But "being given permission to fail and fail gloriously and know that there are no consequences is a huge thing that we don't yet understand or appreciate because we associate failure with fear. 'I cannot fail because if I fail, I will look bad in the eyes of my peers' — that's not true at all because failure is the cornerstone of success and creativity."
I guess my colleagues weren't going to get to see my dark side that day — at least, not until the next deadline.
***
WHAT'S YOUR METHOD
What do local actors think of method acting?
1. REBECCA LIM, MEDIACORP ARTISTE. Not everybody understands method acting so they might ridicule it or think you are being a bit over enthusiastic. (Basically) I think it's understanding the character — you have to do your homework, that's for sure — and then a lot of imagination.
2. DESMOND TAN, MEDIACORP ARTISTE. I tried method acting for The Journey in which I play an opium addict. There's no way a method actor can use opium on set in Malaysia in this era, so I brought beer and drank the whole day long. I did research on how opium users look (and they had) dilated pupils. Acting can make you look like the character in certain circumstances, but bloodshot eyes are something you can't do because it's physical. The whole thing was interesting because I knew I was tipsy but I had to pretend that I was not.
3. ERWIN SHAH DAWSON, MATA MATA ACTOR. Sometimes even though you've learnt something before, it's been a while and you've been living the real life. (In a method acting workshop) you can recap and refresh. Unless you keep getting job offers back to back, then you can really commit that much effort to go all out, but if not, you have many things to balance in life because this is Singapore.