Siti K joins The Noose
SINGAPORE — Big news for fans of The Noose: It will be returning for a seventh season with a new member to spice up the routine.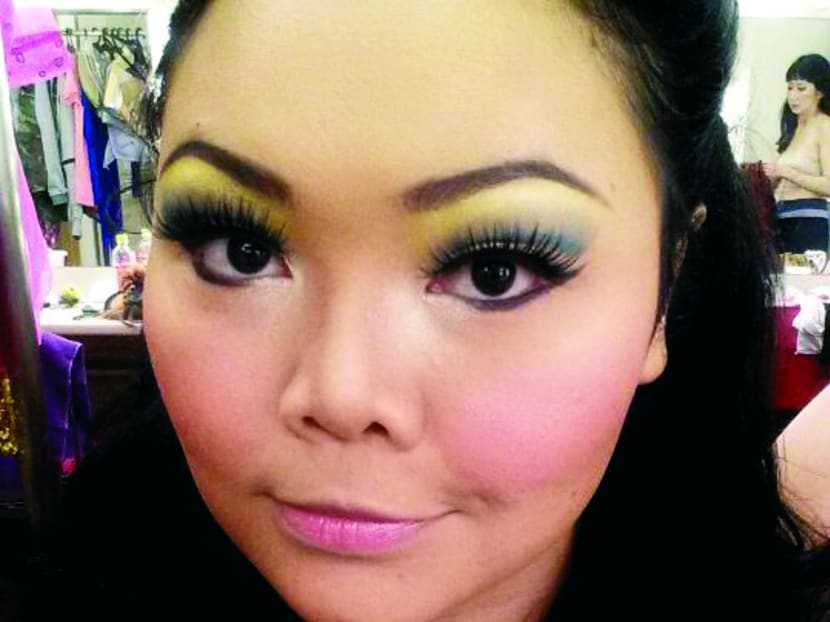 SINGAPORE — Big news for fans of The Noose: It will be returning for a seventh season with a new member to spice up the routine.
Siti Khalijah Zainal is the hit show's latest addition. The actress has performed predominantly on the stage in productions such as Army Daze, Gemuk Girls, Broadway Beng and the currently-running Jack And The Beansprout. She has also appeared in shows like Cinderlela and Tahu Nahu on MediaCorp TV Suria, and co-hosted this year's National Day Parade.
Being asked to join The Noose "came as a shock" for the 28-year-old. "From the many successful seasons of The Noose I've watched, the actors and actresses are all very powerful, and never would I have thought that I would be approached to be one of them," she said. "I thought I'd be called in to do an audition, but it was a wonderful surprise to know that when they called me, it was to confirm me as one of the cast. I'm very thankful but it's pressuring as well — there have been so many successful runs and, on MediaCorp TV Channel 5, it's one of the most popular shows on prime time."
She might be nervous about making her Channel 5 debut, but her theatre friends and new co-stars Chua Enlai and Judee Tan will be there to help her along. And although she has never shared stage or screen with Alaric Tay or Suhaimi Yusof, she said: "They are all very funny, so to be able to spar with them on screen is something I'm looking forward to."
What she is most eagerly anticipating, though, is crafting never-before-seen characters. "I want to represent my people because in The Noose so far, we haven't seen a female Malay character. The only Malay representative is Suhaimi," she said. "He is doing a good job because the Malay characters he has portrayed are very funny."
Talks are already underway about "two possible characters" that will "most likely be in this season".
She shared: "One of them is a Malay makcik (aunty) who has a lot of things to say about everything and anything. I think I will take inspiration from past characters I've played on stage and observe the Malay makciks I know, like my own mother, and try to create something new. It'll be fun. I can already think of all the things she will probably say.
"The other character is a young Malay girl, a minah, which is a Malay version of an Ah Lian. And she's basically trying too hard to be a black girl — she's trying to be ghetto and all that — but she can't escape the fact that she's a minah."
That's a part of her culture she embraces. "For me, every Malay girl is a minah no matter how hard you try to deny it," she continued.
"lt's just a matter of what kind of a minah you are. Are you, like, a 'minah-minah office' or are you a 'minah-minah factory' or are you a 'minah-minah Geylang'? There are different types of minahs. As long as you are born a Malay girl, you are a minah. Some girls might be angry but this is how I feel."
The colloquial term, Siti added, applies to herself, too. "I am a proud minah — that I can't and won't deny," she laughed. "I like to karaoke with my friends. And I like to take pictures — selfies. And I'm not ashamed of it."
Catch The Noose Season 7 starting March 25, every Tuesday at 8.30pm on MediaCorp TV Channel 5.