Trolls worse than zombies, says Walking Dead star
SINGAPORE — If there is one thing The Walking Dead star Josh McDermitt hates, it is haters.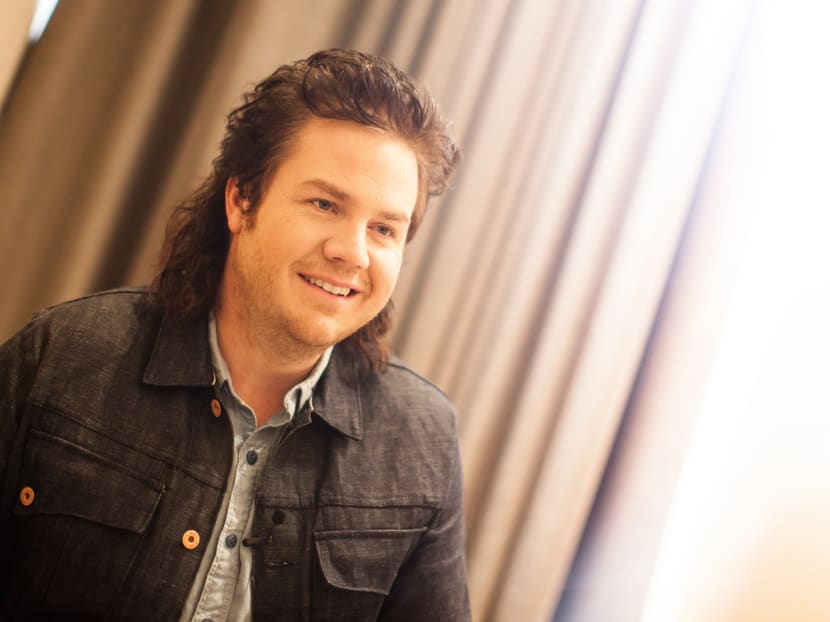 SINGAPORE — If there is one thing The Walking Dead star Josh McDermitt hates, it is haters.
The 38-year-old, who plays Dr Eugene Porter on the popular American TV show, was recently in the news for speaking out on behalf of co-star Alanna Masterson. She received brutal online criticism in November about her weight after being seen in the show's new season, having returned to shooting her role as Tara Chambler after giving birth to her first daughter in 2015.
McDermitt responded to the criticism, saying that weight gain was part of the natural and beautiful process of childbirth.
"There's a bigger issue here. It's not just about body shaming. It's more about the Internet and how there are no consequences on social media," he said in an interview with TODAY. "That's a problem because we're breeding a lot of people who spew hatred. It's sad that our society is headed in that direction."
Irresponsible Internet trolls are why McDermitt thinks many public figures, including himself, hold back from sharing their lives on social media: There is just too much negativity.
"I'll be honest: I don't get on social media as much as I used to, because I see a lot of bad things there and it drags me down. I get negative," he said.
"When people say, 'I hate Eugene' — you're entitled to your opinion and I get that he's not going to be everyone's favourite character, but do you have to send that message to me? Have some manners. I'm not saying you have to like him, but you don't have to throw that in my face.
"That's why I've kind of pulled back from social media; I think that's why other people do too ... And at the end of the day, the people who then suffer are the fans of the show."
McDermitt was in town last week for the first time to promote the show, which has begun airing part two of its seventh season.
One thing that you cannot escape talking about with McDermitt is his mullet. His character is so known for this distinctive hairstyle that it even led to the star commenting on how Singapore is somewhat similar to Atlanta, Georgia, where many scenes for The Walking Dead are filmed.
"It's very hot, very humid," McDermitt said of Singapore, noting that Atlanta can be the same.
"The humidity (here) is taking its toll on the mullet," McDermitt deadpanned.
Asked whether he minds having to wear that particular style for the show, he says that "the mullet is iconic. I don't know that many people having the mullet these days, and so it's nice to represent that sect of society".
Does that sect of society write to him to thank him for being their champion?
"I don't think people who have a mullet know how to write. Unfortunately, they're so busy maintaining their mullets, they're not literate," he quipped.
On a show where every character's fate hangs in the balance (fan favourites like Abraham Ford, played by Michael Cudlitz and Glenn Rhee, played by Steven Yeun, have been killed off), something as insignificant as an actor's hairstyle can be a spoiler.
"A lot of fans say, 'Oh, you still have the mullet, therefore you're still alive (on the show)'. I want to caution them on that," McDermitt said.
"Just because I have the mullet doesn't mean anything. You could be talking to a dead man right now, and you don't even know it."
Ask him about how Eugene would really do in a real-life zombie apocalypse, and McDermitt chuckles.
"I think Eugene represents what many people would be like in the apocalypse: Someone who is scared, maybe a bit of a coward, hoping someone else protects them.
"If the apocalypse started tomorrow, I think we would see a lot of Eugenes out there. Unfortunately, a lot of people would die," he said.
The Walking Dead airs on Mondays at 9pm on Fox (Singtel TV Ch 330 and StarHub TV Ch 505).