Aljunied residents laud area's 'human touch'
SINGAPORE — Since Aljunied Group Representation Constituency (GRC) came under Opposition rule four years ago, some residents interviewed have noticed fewer grassroots activities, and a handful felt that there were fewer large-scale estate upgrading projects, and repairs for town amenities seem to take a longer time.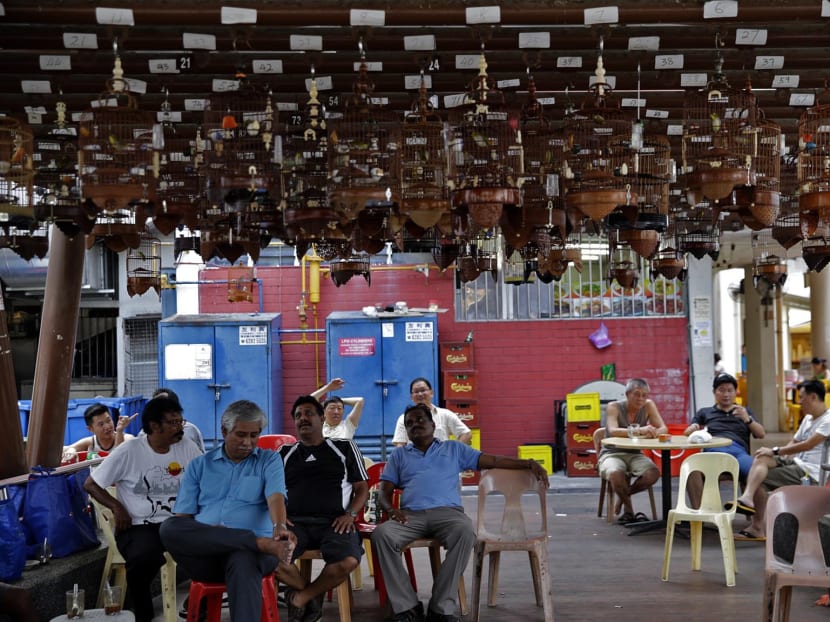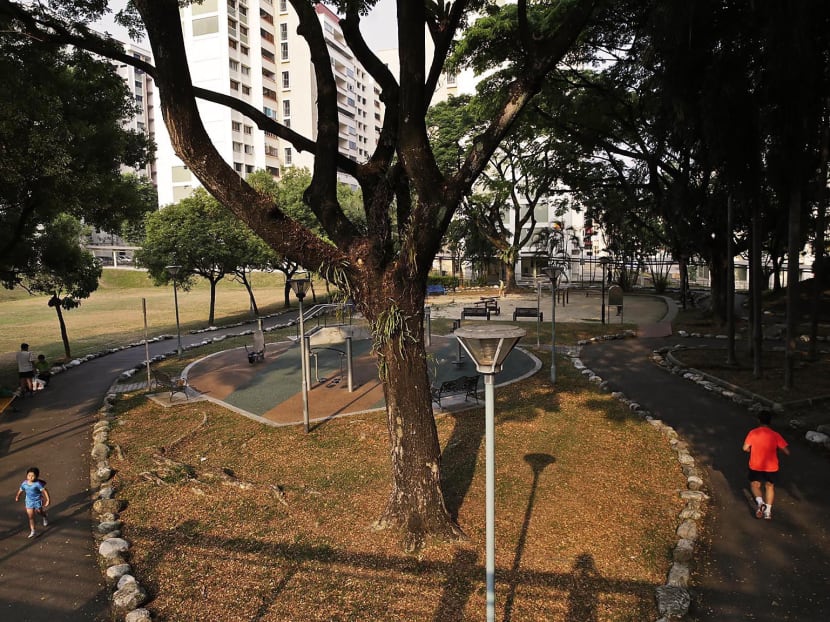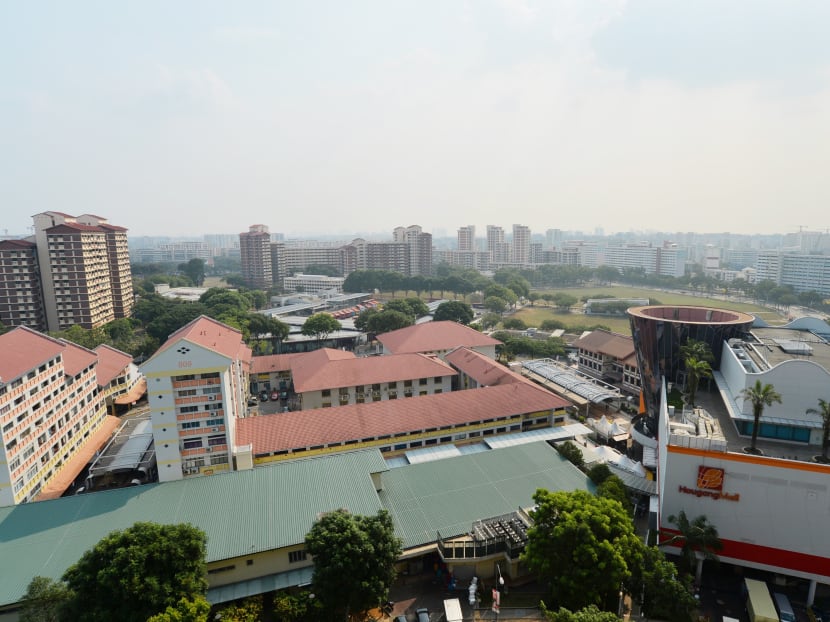 SINGAPORE — Since Aljunied Group Representation Constituency (GRC) came under Opposition rule four years ago, some residents interviewed have noticed fewer grassroots activities, and a handful felt that there were fewer large-scale estate upgrading projects, and repairs for town amenities seem to take a longer time.
But with parts of the constituency currently undergoing the Neighbourhood Renewal Programme, and with the blocks of flats recently given a fresh coat of paint, the 50 or so residents interviewed by TODAY — which spent several weeks visiting the GRC — were hard-pressed to cite any material differences in their lives since the GRC changed hands.
The biggest change, they felt, was the greater human touch by the town council and Members of Parliament (MPs). Anecdotes abound of how the town council employees are prompt in attending to issues and MPs being more visible and approachable, with most residents interviewed able to tell who the MP looking after their estate is.
Shopkeepers interviewed also preferred the more laid-back approach in terms of enforcing regulations — for example, the town council usually closes one eye when they flout the regulations on how much space they can use outside their shops to display their wares.
In the 2011 General Election (GE), the Workers' Party team won 54.7 per cent of the vote, defeating the People's Action Party (PAP), which garnered 45.3 per cent of the vote.
The financial management lapses at the Aljunied-Hougang-Punggol East Town Council have dominated headlines, particularly since the hustings started last week. By and large, however, the residents TODAY spoke to were not seized by the issue.
The general consensus is that as long as their basic needs are taken care of, and the constituency is adequately maintained — corridors are kept clean, rubbish is cleared, lifts are working, as several residents put it — the town council's complex financial details were not of great concern to the residents.
They also noted that four years might be too short a period to judge the performance of the WP in running the estate.
Still, Mr Alex Toh, 37, who has stayed in the Serangoon North precinct for close to two decades, said there was a stark difference in the responsiveness of the town council when the constituency changed hands after the 2011 GE.
The town council officers are friendly and responsive, he said, whenever he calls them — be it to highlight a lighting problem or enquire about other municipal matters. He added that he would frequently see Ms Sylvia Lim, who is the sitting Member of Parliament for the Serangoon Division, in his neighbourhood — sometimes as early as 7am, and in the evening on the same day. "I thought she stays in Serangoon because I see her around often and she is in the estate so early in the day," said Mr Toh, who was surprised to learn that Ms Lim resides in the western part of the island.
Madam Ade Huang, 59, who has been staying in Bedok Reservoir for the past eight years, said that the town council would clear the rubbish in her estate quickly whenever she calls to complain about it. "Last time ... (the town council) didn't even pick up the phone," said Mdm Huang.
Madam Yeo Ah Gek, 47, who stays opposite the Hainanese Market and Food Centre, noted how the town council installed lifts at the food centre — which was built without government funding, Ms Lim had said at a recent election rally — after some issues that elderly residents faced with the escalators. Mdm Yeo said: "At least now with the lifts, I don't have to worry about my elderly mother falling down if she goes to the market."
Nevertheless, residents said they have felt the impact of having their estate run by a town council that has fewer resources compared with its predecessor. A Serangoon North Avenue resident of 10 years, who only gave her name as Mel, said she noticed that repair works seemed to take longer compared with the past. Referring to a mini exercise park in the constituency, she noted that the restoration works took at least six months. "I am not sure why it took so long to complete when it was just minor repair work and they blocked up a large portion of it, so residents could not use (the facility) for quite a while."
Another long-time resident, who declined to be named, felt that upgrading work has been slower since Aljunied GRC came under the Opposition. "I don't see a lot of upgrading work here compared with my friends staying in other estates such as Marine Parade," said the part-time worker, who has been staying in Kaki Bukit for four decades.
In terms of the general maintenance of the estate, residents interviewed said they do not have any problems with the cleanliness, although some noticed that the washing of the corridors are less frequent.
Sprawling across several mature estates, Aljunied GRC is well-served by roads and public transportation. Facilities and amenities are also abundant, residents said.
RESIDENTS SUGGEST IMPROVEMENTS
Nevertheless, some residents sug­gested certain improvements to the amenities. Madam Serene Chai, 49, who stays along Bedok Reservoir Road, noted the lack of a bank branch near her home, with the nearest one located at Bedok Bus Interchange.
Madam Atmi Hamid, 57, who stays along Hougang Avenue 1, also felt there are insufficient Muslim food options. "Sometimes, you need something last-minute and it can be quite hard to get something 'halal' nearby," she said.
Some residents said there was less buzz in the neighbourhood, even though they acknowledged that WP's grassroots volunteers have been organising community activities.
A resident, 60, who only gave her name as Madam Low, remarked that the Serangoon area where she is living in "just doesn't seem as lively anymore". In the past, there would be more activities during festive occasions and the PAP MP would visit the neighbourhood with much fanfare, she recalled.
Shopkeepers lamenting the tough business environment, due to the proliferation of online shopping as well as new supermarkets and malls sprouting up in the area, said they were grateful for what they described as the town council's "more relaxed approach".
For example, the town council would not come down hard on the shopkeepers when new goods arrive and are temporarily placed outside the shops beyond permitted limits. A hardware shop owner, who wished to be known only as Mr Goh, said: "Last time, the PAP town council people always came and took photos, and threatened to issue me a summons when I put my things outside … Now, they don't bother me as much … We are all happy."
Other shopkeepers interviewed expressed the same sentiments. "(They) used to come almost every other day to tell me I cannot put my things outside," said another shopowner, Mr Ho.
The town council was also responsive to their needs, the shopkeepers said.
Mrs Anchelly Devi, who owns a minimart selling Indian goods and spices, remembered calling the town council to ask to use the space outside her shop to sell some goods.
The officers came to her shop the very same day to look into the matter. "When business takings are already low … it is really nice when the town council is efficient," she said.
— JingYng [at] mediacorp.com.sg (Ng Jing Yng) and LeeGuiPing [at] mediacorp.com.sg (Amanda Lee)