Shiny new fixtures for mature town, but residents ask for more to be done
SINGAPORE — With more than 99,000 voters, the four-member East Coast Group Representation Constituency (GRC) is a sprawling ward with many faces, from a revitalised Bedok Town, to laid-back Changi Village, to rustic Pulau Ubin.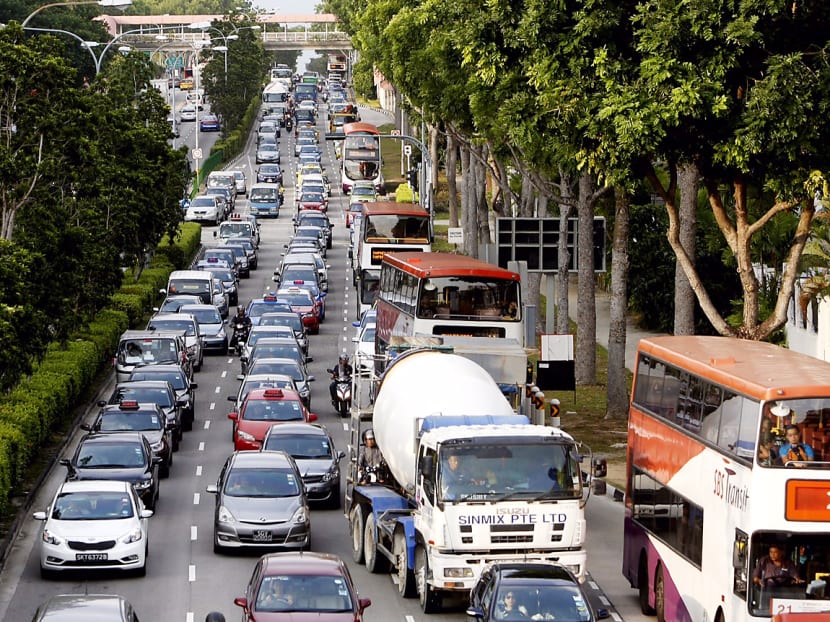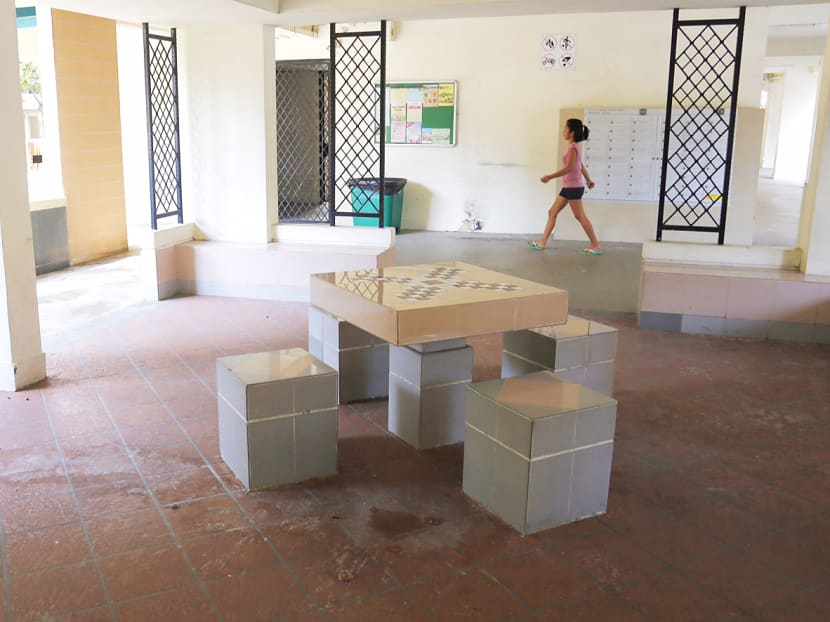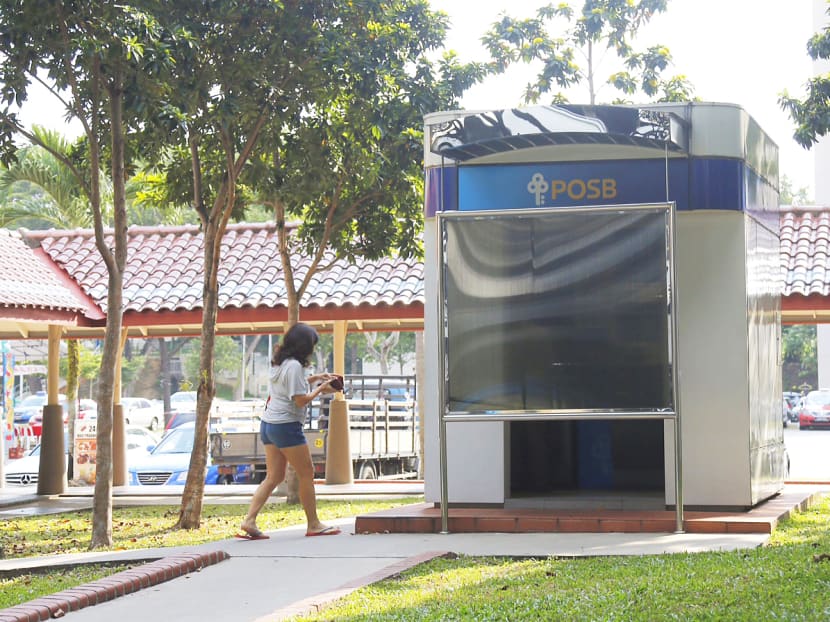 SINGAPORE — With more than 99,000 voters, the four-member East Coast Group Representation Constituency (GRC) is a sprawling ward with many faces, from a revitalised Bedok Town, to laid-back Changi Village, to rustic Pulau Ubin.
Bedok Town may be a mature estate, but its town centre has been given a major facelift in recent years.
From the debris of the old bus interchange, a spanking Bedok Mall has risen, where residents can be seen on weekday afternoons sipping crafted coffee beverages at a Starbucks outlet, or shopping for wine and cheeses at a FairPrice Finest store.
Bedok Mall, which has a condominium sitting on top of it, is connected to an air-conditioned bus interchange and a new hawker centre.
Residents can also hop onto the MRT train to shop at the new-look Eastpoint Mall in Simei, which reopened last December after undergoing renovations for more than a year.
Given the upgrading works that have been taking place around Bedok Town over the years, residents TODAY spoke to last week were generally satisfied with the state of their wards.
Still, there were those who would like to see even more improvements in their vicinity — with better maintenance of tables and chairs in the common areas, more elderly facilities and amenities, and better transport options topping their wishlists.
PUBLIC TRANSPORT
Madam Norsidah Omar, 55, who lives in Bedok Court at Bedok South Avenue 3, noted that the only stores near her apartment are provision shops. A trip to the supermarket and wet market involves hopping onto a bus.
"I have to take a bus down to Block 18 to the (supermarket) there, so it's inconvenient. Provision shops have some items, but they're a bit expensive."
She also feels that her area could do with more banking facilities, noting that the POSB ATM near her house does not allow for the deposit of cash. "I have to walk all the way to Block 57 to do it. Some of us, at an old age, can't possibly walk there all the time, it's a bit tedious for us," said Mdm Norsidah.
Several other residents in the area were more concerned with the infrequent bus services, with some saying that the waiting period for services 48 and 229 could be between 20 and 25 minutes during non-peak hours.
The wish for more bus services and nearby amenities, such as supermarkets, is also shared by residents living in the relatively quieter parts of the GRC, such as Toh Estate and Flora Road estate, which are near Upper Changi Road North.
At the same time, some residents in the two estates said they missed the tranquil surroundings of the 1990s.
In recent years, several condominiums have sprung up there and more are on the way, including Parc Olympia, which will get its Temporary Occupation Permit later this year, and The Inflora, which is due for completion in 2017.
Major traffic jams along Loyang Avenue, one of the routes to get in and out of their estates, during morning and evening peak-hours were also a sore point for some residents.
A resident of Toh Estate of 22 years who wanted to be known only as
Mr Chia said: "The roads don't seem to match the growth in housing development in the Upper Changi North area ... The road infrastructure of the estate is of the 1960s and certainly not equipped for the congestion."
Madam Leticia Teo, 51, who lives in a condominium in Flora Road, said the single bus service 4, which now plies the estate, would not be enough to cater to all the residents once the construction of the last few condominiums is completed.
ADDRESSING RESIDENTS' NEEDS
In an email response to TODAY's queries regarding the various concerns raised by residents, chairman of East Coast Town Council (ECTC), Ms Jessica Tan, said with Bedok Town being a mature estate, many amenities have been put in place over the years.
The wet market and NTUC FairPrice supermarket at Block 58, Bedok South Avenue 3, are within "walking distance" and there are ATMs located beside Block 168 and Block 72.
"In Simei, residents can look forward to having a POSB branch in Eastpoint Mall soon," she added.
Ms Tan said at a People's Action Party (PAP) rally last night that the construction hoarding is already up.
On cleanliness, Ms Tan said the town council "has worked to improve the general cleanliness and maintenance of East Coast GRC".
There has been a reduction in concerns regarding cleanliness, with the feedback received down from 200 per month in 2011 to the current 120 per month, she said.
The replacement of lighting defects dropped from 390 per month to 203 per month, and feedback on building defects reduced from 100 per month to 60 per month. "We will continue to make improvements to our service standard," Ms Tan said.
She added: "From 2011 to 2015, the ECTC has completed long-term cyclical maintenance works, such as lift replacements, repairs and redecorations, re-roofings and water pump replacements with a budget amounting to S$51 million.
"By maintaining a healthy surplus in (the town council's) sinking fund, we are able to plan for cyclical maintenance works for East Coast Town for the next five years with a budget of over S$50 million."
Ms Tan added that since the last General Election (GE), the town council has installed a total of 37 fitness equipment pieces, children's playgrounds and elderly fitness corners.
The Housing and Development Board (HDB) has also started its lift installation programme at 10 multi-storey car parks in East Coast GRC, which will be completed in 2016, she noted. In the 2011 GE, the PAP won the then-five-member GRC with 54.8 per cent of votes, in the face of a strong challenge from the Workers' Party.
As for transport, Ms Tan said the Land Transport Authority is working with SBS Transit on improvements to service 48. New bus services 4 and 767 have been introduced to cater to the needs of residents with the growing number of condominiums along Flora estate, she said.
Should there be a need for additional bus services, it will be tabled for further discussion for the precinct,
Ms Tan said, adding that a new bus service 20 was also introduced to serve Simei residents.
Residents can also expect connectivity in the East Coast area to improve, with the Thomson-East Coast Line (TEL) that will connect commuters from the Bedok South area to other existing lines, such as the East-West Line, North-South Line, North-East Line, Circle Line and the Downtown Line.
The TEL is expected to be ready in stages from 2019.
COST OF LIVING AND BUSINESS CONCERNS
Municipal matters aside, residents interviewed by TODAY also expressed concerns over bread-and-butter issues such as the high cost of living.
Mr Leong K T, 74, is of the view that there is a mismatch between what students study and the nature of jobs available. The influx of foreign workers also poses worries for the next generation, he added.
Mr Jiang, 72, said rising medical costs and increasingly expensive groceries are burdens to elderly people such as him. "The Pioneer Generation Card is no use, it is only for common illnesses. But what about big problems? We can afford fees for colds, what we need is help for bigger issues," he added.
Over at Changi Village, bum boats at the jetty, and stores under HDB blocks selling toys, fishing gear and trinkets often remind visitors of the days gone by.
But while the area is famed for its sleepy idyllic charm, long-time residents who are also small-business owners say they are worried about the slow business that they have been experiencing in the past few years.
Although large crowds often flock to Changi Village during weekends, most of them come only to eat and not buy anything from her shop, said 64-year-old Madam Leng, a resident who has been running a shoe store for 50 years.
A 60-year-old resident who runs a clothing store, and wanted to be known only as Madam Lim, said many business owners are hoping to see their business pick up once the new multi-storey car park in the area, which is currently being built over an old car park, is completed.
Mdm Lim is also concerned with the presence of foreign workers sitting and drinking around the estate. She added that some cases of theft at liquor stores there have led to the installation of CCTV cameras in Changi Village.
In response to the residents' concerns, Dr Maliki Osman, Minister of State (Defence and National Development), who was the area's Member of Parliament (MP) in the last Parliament, said Changi Village was one of the sites identified for a mechanised car-parking system under a study initiated by MP Lee Bee Wah in 2012 to address car park shortages in older HDB estates. The new car park will increase the number of lots to 319 from 182, and the HDB expects it to be ready by the end of this year, Dr Maliki said.
Noting that it was "inevitable" for businesses to be affected due to the fewer car park lots available during construction, he added: "We engaged the hawkers and shopowners extensively prior to the start of the project to prepare them for this transitional phase. However, we hope that the increased parking spaces will increase the patronage of the hawker centres and shops, and enhance the vibrancy of Changi Village."
On the question of safety and presence of foreign workers, Dr Maliki said while they occasionally received such feedback on the issue, it was not a major concern in the estate. "We continue to work with the police to ensure regular patrols in the area. The installation of CCTV cameras is part of the police's on-going programme for HDB blocks and multi-storey car parks to improve the SPF's crime-fighting abilities," he added, referring to the Singapore Police Force. Such efforts, and others, over the last four years have been noticed by residents.
Mr Chiam Gim Yong, 71, a retiree who has lived in Block 408 at Bedok North Avenue 2 for 35 years, said that, ultimately, the estate is a good place to live in. It is safe and there are enough amenities, he said.
But like many others interviewed, he thinks that more can be done. "The only problem is it's very old, it needs more sprucing up. The lifts keep spoiling, for example. But other than that, I don't have many problems with it."