Gen Y Speaks: At 32, I gave S$50,000 to SUSS. This is why and how I did it
Many friends, relatives, acquaintances and readers who came across recent newspaper articles about me being the largest individual donor to the Singapore University of Social Sciences have been asking me different questions.  Why did I, at age 32, choose to set up a most improved award by donating S$50,000 to SUSS?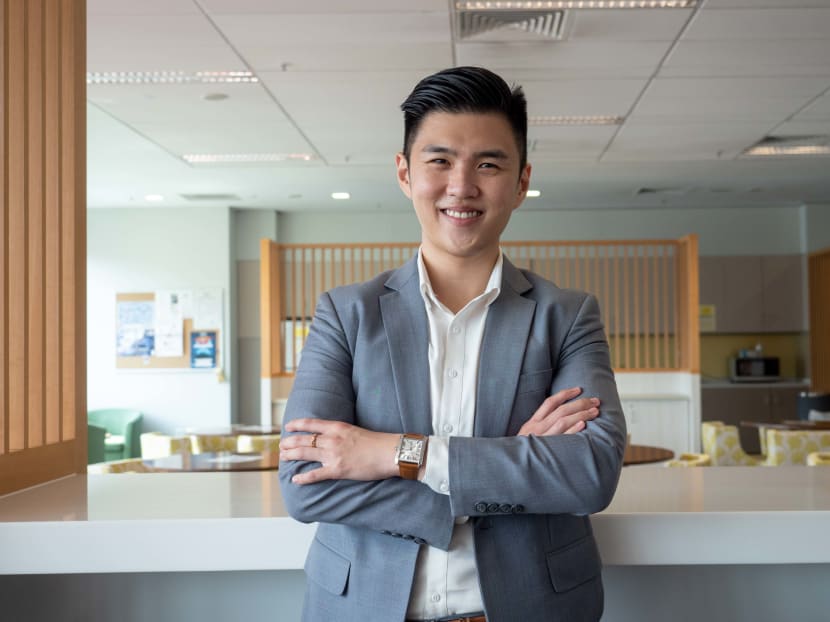 Many friends, relatives, acquaintances and readers who came across recent newspaper articles about me being the largest individual donor to the Singapore University of Social Sciences (SUSS) have been asking me different questions. 
Why did I, at age 32, choose to set up a most improved award by donating S$50,000 to SUSS?
How am I able to part with such a large sum of money and what is my background?
Here, I would like to share my story — how I went from an extremely introverted child with no bright future to a professional who excels in my field — in the hope of inspiring others to do good.
HUMBLE BEGINNINGS
I grew up in a kampong in Lorong Buangkok. My family was not well-to-do. My dad worked extremely long hours as a motorcycle mechanic, and we lived in an attap-roof house which flooded during heavy downpours.
I disliked school because I was bullied and ostracised. Angry and lost, I immersed myself in computer games as a form of escapism.
Not surprisingly, I didn't do particularly well in school, scoring 28 points for English and four subjects in my O-Levels. My average Grade Point Average in polytechnic for my first three semesters was 2.2.
I did not have any strengths or confidence.
But life could change in a moment with a trigger.
When I was 18, we had moved into a public housing flat and my dad had become a taxi driver.
One day, I overheard my parents' conversation on how they found it tough to pay the mortgage because of their low incomes.
That was a rude awakening, as it dawned on me that I was no longer a kid and should do my part as the eldest child to help my family.
I decided to focus on my studies, get the best grades possible, and look for possible financial solutions.
The first step I took was to sign on as a Republic of Singapore Navy regular as it would cover my polytechnic school fees and ensure that I have a stable job.
Over time, my grades also improved and that made me realise I wasn't all that bad in studies. All it took was a laser-like focus.
I started my career at the age of 19 in the navy, where I was given plenty of opportunities to excel because I was task oriented.
I had the privilege of sailing to places such as Hawaii in the United States, Japan, China, Malaysia and other countries during my tour of close to seven years.
One day, a colleague came up to tell me how "fake" my spoken English sounded to him after a presentation.
I acknowledged that I grew up in a family that speaks Mandarin and Singlish most of the time. After that day, I decided to invest in myself through a degree that I could pursue part time.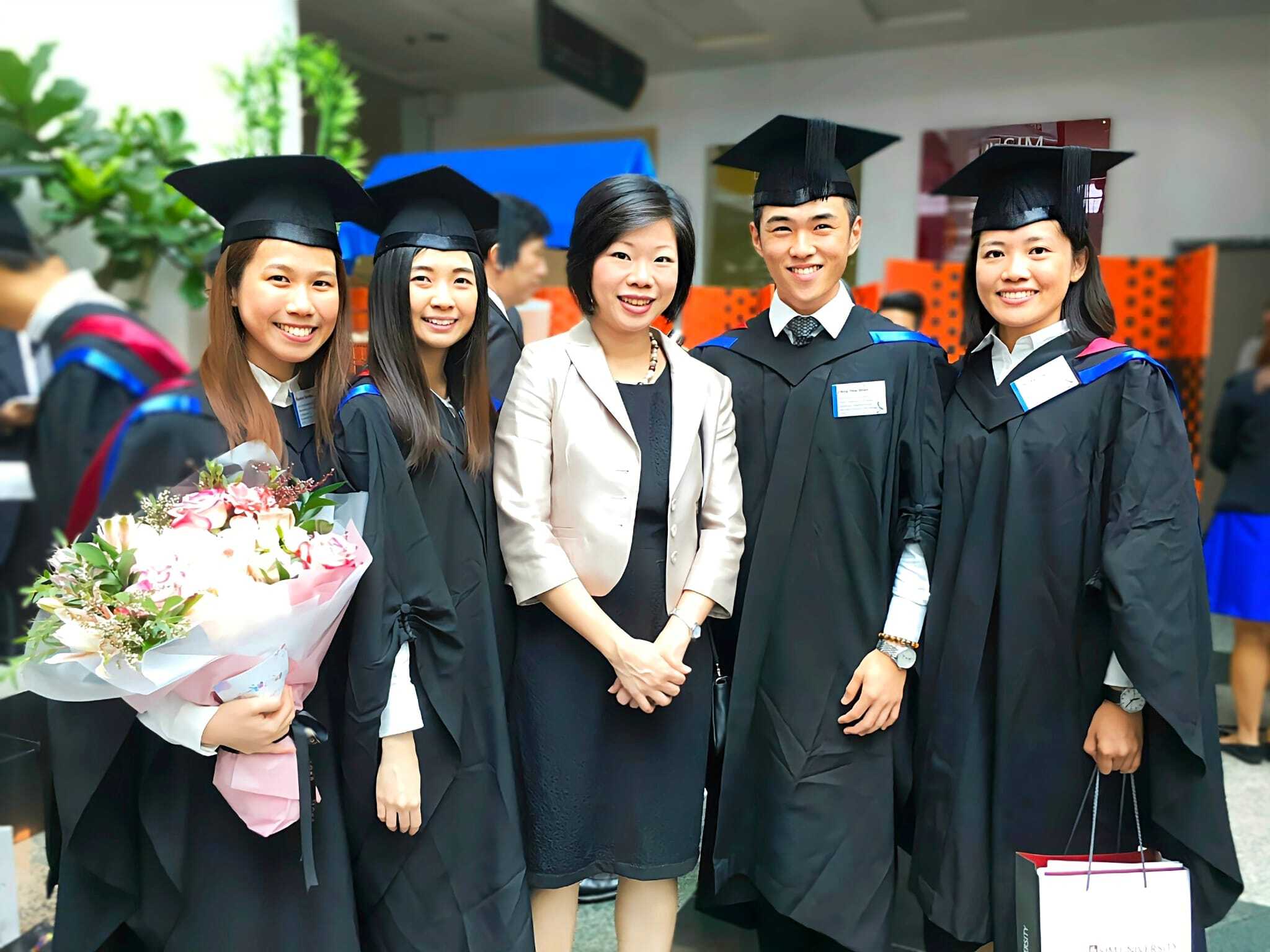 I chose to study marketing at SUSS having seen for myself its importance, be it for businesses or personal career advancement.
I vowed to do my best for the four-year course, believing that this could help me change my life.
Studying while being out at sea for days or months meant I had to be disciplined and resilient.
Planning was essential. Once I had to sail for three months straight, I had to ensure that I did not register for classes during that period, and take up all the modules in the next quarter.
I am also grateful to have the support of my friends from other ships to swap duties with me whenever I had classes.
During that time, I lived in Sengkang, my workplace was in Changi, and SUSS was located in Clementi. Commuting between the three places took about 3.5 hours daily.
Looking back, I often wonder how I managed to conquer those four years.
On top of that, while studying at SUSS, I had also started investing about two thirds of my monthly income in unit trusts, with the hope of growing my savings.
FINDING MY CALLING
My aim was to tough it out in my younger days, so I can generate passive income for greater financial freedom when I get older.
I have seen my parents slog it out for decades without growing their wealth.
At that time, I was still a very quiet person, even at home.
My dad will make time to take me to my workplace as often as he could in his cab so that I could have just a little bit more rest.
As he too is a man of few words too, there is sometimes an awkward silence between us.
But I could feel that my parents' love was through their actions, and I wanted to make them feel loved too.
I started attending personal development courses on communication and learned how to further strengthen my relationship with my parents.
The courses helped me discover the beliefs that made me who I was and how our lives are shaped by our choices.
To express love is also a choice.
So I started hugging my parents from time to time and made sure we spent quality time together.
But life has a way of throwing a curveball at you.
In Oct 2016, I was due to graduate as a valedictorian and fulfil my grandparents' dream of finally seeing a grandchild at a convocation ceremony.
However, my grandfather suffered a heart attack and passed away in mid-July 2016. I was so close to fulfilling his dream.
As he was fit and healthy, his death came as a total shock. I asked myself repeatedly why I did not finish my studies earlier.
I learnt from this experience that my parents do not have the luxury of time to wait for me to be successful or filial. This motivated me to work even harder.
By then, I had left the navy and managed to save up quite a bit from my investments due to compound interest.
I felt a desire to share the importance of managing money, protecting it, and growing it.
So when I graduated, I took a leap of faith and joined the wealth management industry without any sales experience.
When I started, I was engulfed with a fear of talking to people. I overcame that fear using two simple steps.
First, I told myself that I will stick to my guiding principles of being committed, honest and ethical.
Secondly, I forced myself to go out and talk to strangers.
There is no shortcut to success.
I worked 16 to 18 hours a day, meeting people, building relationships and learning constantly. My client base grew, and many of them became my close friends.
Just a year later, I was crowned the top rookie in my company.
But I felt a sense of emptiness. I started asking myself what would be a fulfilling life for me? It was not fame, glory, or becoming a billionaire.
I was happy living my life as simply as possible. I take the MRT and bus every single day to meet my clients while I see my friends driving expensive car and living in million-dollar homes financed by hefty loans.
Then it dawned on me that I would be happiest simply by working hard and giving back to society.
I started thinking of ways to contribute to worthy causes and the possible outcomes of any good that I sought to do.
In 2020, I pledged to myself that I will donate S$32,000 to a charity organisation in 2022, when I will be 32.
Did I have any idea how I am going to do it? No.
After researching hundreds of organisations, I decided on SUSS Business School, and set it as an award for the most improved student.
I want to foster a fighting spirit in students. I want students who might be struggling or are currently holding average results to know that they can do well and to keep trying, because I am certain they are not at their full potential yet.
I had poor grades all the way until I was 18.
I did not think I was good enough. I was an introvert who did not have basic social skills until I was in my 20s.
Yet, by making correct choices, I managed to get outstanding grades in my university, do well in my investments and my career. I believe that if I can do it, so can anybody.
I raised the donation amount to S$50,000 so that the Ang Yew Shen Study Award could then be run perpetually, as the Government will also match an additional S$150,000 to fund the school and the award, making it S$200,000.
In the near term, I hope to encourage my clients whom I help to achieve financial independence to do something big collectively for our society.
I will also work closely with SUSS to help the students shortlisted for the study award to achieve breakthroughs in their studies and other areas of their life through personal interactions and coaching.
ABOUT THE AUTHOR:
Ang Yew Shen graduated as a valedictorian from the Singapore University of Social Sciences with a marketing degree in 2016 and has been working in wealth management since then.