Gen Y Speaks: After years of battling my demons, I realised I was seeking love in the wrong places
I never imagined this day would come so quickly. As I sat down at the dining table for our usual family dinner, I caught a glimpse of the top of my dad's head as he was taking a bite.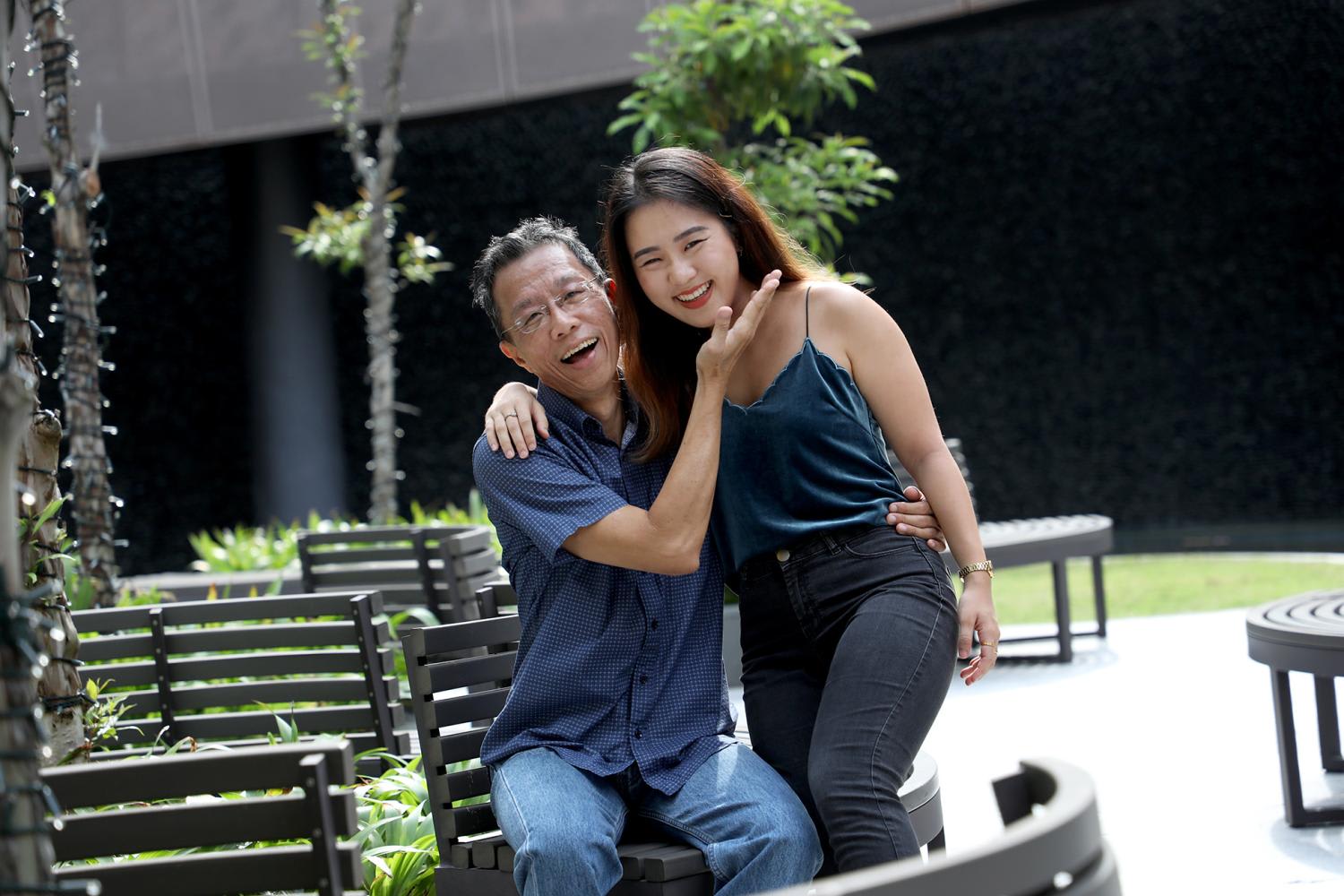 I never imagined this day would come so quickly.
As I sat down at the dining table for our usual family dinner, I caught a glimpse of the top of my dad's head as he was taking a bite.
A mix of dark grey and white hair covered a growing bald patch.
Wait, what? Since when was that there?
I'm pretty sure my dad, 58, had black hair the last time I took a good look. Well maybe a few white and grey patches here and there, but since when was there a bald patch?
The last time I took a good look…When was that? Damn, I can't remember.
For as long as I can remember, my mind was dominated by one central focus — me and my problems.
When I was in school, it was: The next test, the next assignment, the next project grade.
When I was in university, it was: How to rise from the bottom of the bell curve, dealing with heartbreaks, working through the struggle with my mental health.
When I graduated and started my business, it was: How do I get my first client, how do I match a fresh graduate's pay, working through the self-doubt and uncertainty.
The last time I took a good look at my dad was… when I was 15, at a "Date with Dad" event.
It was an event organised by Focus on the Family Singapore, where dad-daughter pairs would go to a nice hotel, have a meal, and do cute things that people do on dates.
We played games sharing what our favourite memories are with each other, we wrote a letter of love to each other, and then there was a "promise ring" presentation segment, where my dad presented the ring on my ring finger and promised to love and care for me. I've never felt so loved.
Towards the end of the event, the host asked if anyone would like to come on stage to read out the letter to their dad. I raised my hand.
As I walked to the spotlight on stage I felt a flurry of emotions — fear of judgement, shyness, and a slight awkwardness — and yet, it just felt right.
"Dad, thank-you for being patient with me. Even though I made you angry by piercing my ears eight times… thank-you for loving me."
I tried my best to speak despite the ball of choked up emotions building up at the back of my throat.
The truth is, for most of my youth, I've never felt worthy of love.
Early this year, as I was clearing my old worksheets and journals, I chanced upon my dairy. I almost didn't recognise the words written by a terribly broken girl, scribbled in cursive on the worn-out pages.
March 19, 2012, Monday — "I feel so hurt, empty. I feel completely foreign to my feelings. I'm too broken to feel anything. I so badly want to talk it out, but I don't want to worry anybody. Nobody deserves to worry about my problems. I feel like I'm rejected by myself. Will I ever be alright?"
As I navigated my teen and young adult years, I sought love and acceptance in the "cool clique" at school, on dating apps, in the clubs with boys and through smoking and alcohol.
The unexplainable joy and ecstasy of the night made me feel significant, just for a moment, till it all came tumbling down at 1pm the next day as I woke up with a terrible hangover.
One of these nights, coming home from a night out, I felt okay despite a couple of red wines and took the train home. But when I left the station I couldn't see the floor. I called home (probably because I couldn't think straight) and told my dad: "The ground is floating."
My dad came with our helper and supported me as we walked home. No questions asked.
That was when I realised that I had love surrounding me all along. All this while, I was seeking love in all these dark places, not noticing the love I had all along.
As I grew older, I managed to seek support, and confront my inner demons with the help of mentors, coaches, a community, and a lot of self-work.
I focused on using my gifts on stage, hosting events, training in schools, coaching… and I set a goal to take my parents on a fully-paid trip to anywhere in the world.
My parents have loved me unconditionally, even when it was hard to do so, and even when I didn't love myself. I dream of the day I get to fly my parents in first class, and have them seated at front row VIP seats seeing me speak on stage.
For the past 1.5 years since officially starting my business, I've kept that goal in mind.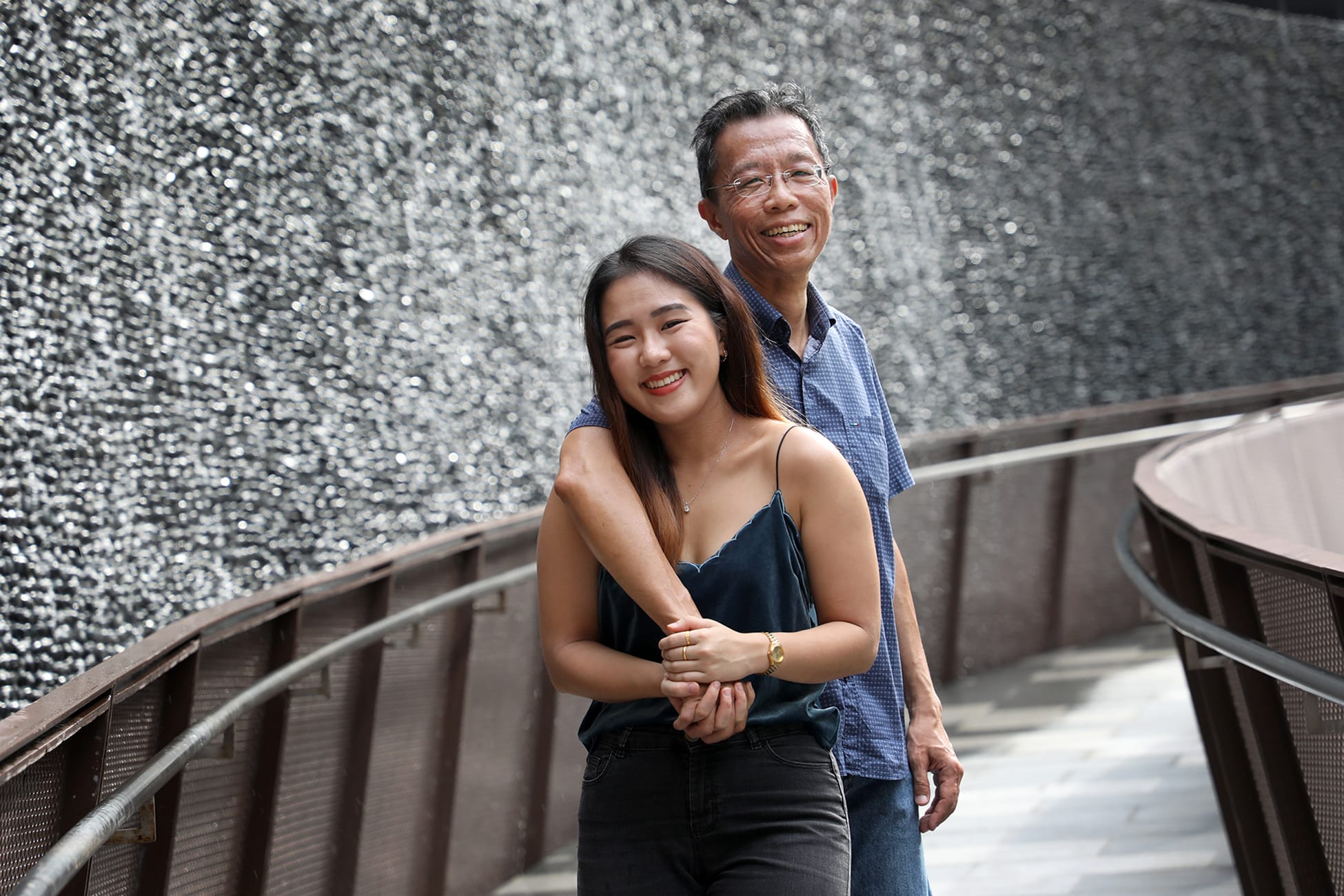 My typical day would see me waking up at 8am, working till noon, finding some morsel of food at home, then working till 7pm, having dinner, then working till 1am (or until I fall asleep). Okay, before you freak out, I do have night outs. I'm not that a hardcore workaholic.
Sometimes when I am on my laptop working on something, my dad will come in and say "I'm going to buy lunch. Come with me?"
He says it in a super cute way, smiling all the way to his eyes.
"Err, I'm busy. Next time," would invariably be my reply.
But as you guessed, "next time" rarely comes. There's always something to do.
Just the other day, I spent the entire day in my home office, while my dad was out cycling. He came home at night, showered, and at 11pm came into my room and asked: "How was your day?"
I was in the middle of writing a training flow. So I looked at him and said: "Err it was okay. I did XXX and YYY and ZZZ and yeah that's about it."
He paused, looked up for a moment, and back at me. "Okie, I'm gonna go to sleep."
As I looked back at my laptop, it dawned on me that I'd only spent that 60 seconds of time with my dad that day, despite living under the same roof.
Feeling somewhat guilty, I quickly said: "Daddy, I wanna bring you, mum and mei mei on a family trip, paid by me… heh."
My dad smiled that same cheeky grin. "You know that even if you bring us to Malaysia, mum and I will be very happy."
Now I know. My dad never needed grand gestures.
He's a simple man who still wears his 10-year-old jeans that are too big for him and carries a Watsons plastic bag to store his valuables in when he goes out. He just wants to spend those little moments with me.
I don't need to wait till I can take my dad on first class travels to show my love and gratitude. I can do it today by spending time with him over breakfast, making him tea, giving him a hug.
You should've seen his face when my sister and I bought him a S$4 slice of chocolate cake for his birthday last year. Priceless.
And I will. I'll show my love in these little moments every day. Because I don't ever want a day to come where I take a good look at him, and realise that it's far too late.
ABOUT THE AUTHOR:
Rae Fung is a speaking coach who regularly shares her personal reflections on Instagram (@raematrix) in the hope of empowering others.