Gen Y Speaks: By age 22, I had tried over 50 part-time jobs. This is what I learnt
I started working part-time at the ripe old age of 12. By the time I graduated from university 10 years later, I had tried over 50 different jobs and internships, once working in three of them back-to-back from 7am to midnight.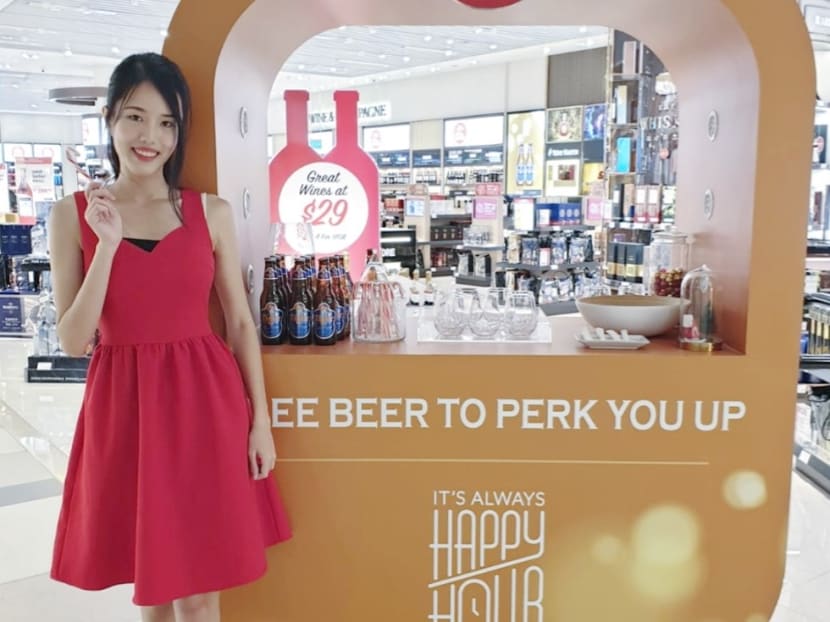 Growing up, unlike my peers, I was not glued to YouTube, or games such as Club Penguin or Neopets. Instead, I frequented websites like Gumtree, Monster.com and Facebook groups — to find jobs. Jobs that a tween or teenage student like I can do, and that pay enough to cover my family expenses due to financial constraints.
I started working part-time at the ripe old age of 12.
By the time I graduated from university 10 years later, I had tried over 50 different jobs and internships, once working in three of them back-to-back from 7am to midnight, a 17-hour stretch. 
I have done almost any odd job one can think of, from dishwashing, to handing out flyers, serving guests at a restaurant, being a mascot and selling all kinds of stuff ranging from chiropractic services to automotive accessories and towels. 
I have worked part-time and interned at multinational companies, small-and-medium enterprises (SMEs), startups as well as government agencies.
These experiences have hardened me and taught me three important lessons that I have brought to every professional setting that I have faced since then.
First, you lose all the shots that you don't take, and you have nothing to lose. I often encourage others to apply for jobs at SMEs or startups and not just multinationals, or to reach out to people in their dream companies.
A common reaction is: "Won't it be embarrassing or awkward if I get rejected?" or "What if he/she thinks I am a stalker?"
My experiences in sales have taught me that opportunities are everywhere if you worry less about rejection and losing face.
I fondly remember working over one New Year's Day, promoting luxury skincare products for a commission with every sale.
Just 15 then, I stood beside two beautiful models earning five times my base pay per hour. Yet, at the end of the event, I had clocked more sales than any other part-timer the company ever had.
It was not down to looks for sure. Rather, it boiled down to a pure numbers game of actively approaching every single passerby and giving my best pitch.
For every 10 customers I approached, nine rejected me but one was a successful sale. Having to go through thousands of "hellos" also meant thousands of "no thanks", but slowly the ratio of rejections eased as I refined my pitch.
Similarly, at 16, I searched for internships high and low via platforms such internsg and monster.com. I sent my resume to over 200 companies, mostly SMEs.
Having nothing more than a Primary School Leaving Examination certificate then, I did not receive any positive response, except from one local startup that changed my life. More on that later, but again, it's a numbers game  if I had stopped at 50 applications, who knows if I'd still have had the opportunity to work in this startup?
Secondly, treat everyone and every opportunity with respect, and learn from them. As the famous Chinese saying goes: "In a group of three, every person is a master at something that you are not."
Among those around my age, I notice a great emphasis on prestige, popularity as well as power, and a corresponding disrespect for the regular Joe.
Opportunities at SMEs or government agencies are not viewed in the same light as well-known MNCs or hip startups, leading to a flood of resumes at the latter two groups, and a drought in the former two.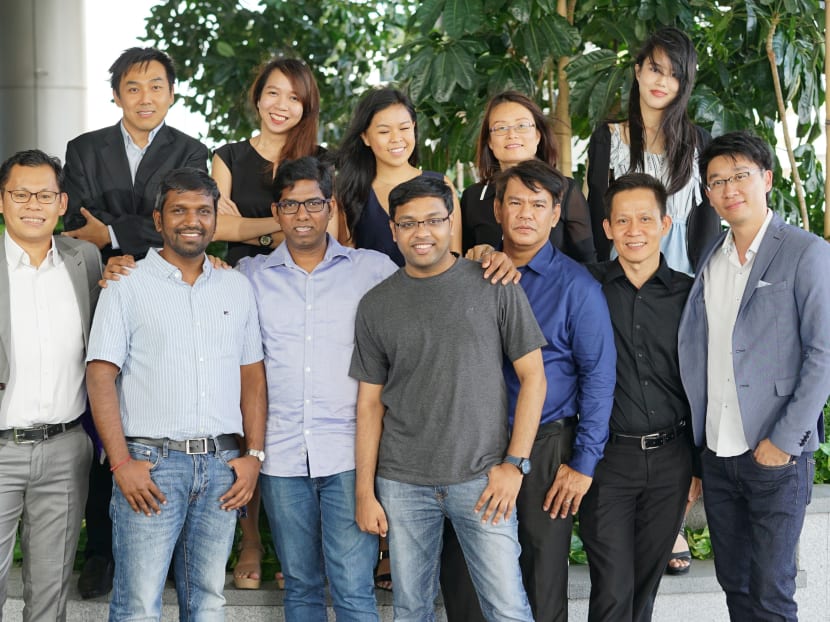 Yet the opportunities that I treasure the most — because they taught me the most — were at these very no-name companies run by little-known business owners.
Take the transitional internship at a startup I mentioned earlier as an example. This was in 2014 and my first internship.
The company, located in the middle of Geylang, was looking to penetrate the Chinese market with a language-related software.
The boss had never worked in any large corporation before, but he taught me everything that I needed to know — how to draft an intellectual property patent application, write a business proposal, and even develop the front-end of its software.
That experience taught me that if we approach every opportunity with a humble attitude, it can be a good opportunity.
So, before we lament about how companies only "judge us by a single piece of paper" or "expect a 20-year-old with 10 years of experience", we should think about our own stereotypes and prejudices, and be more open about exploring different opportunities.
Thirdly, life is unfair, but we just need to find ways around it and try to level the playing field for ourselves.
Inequalities exist everywhere. Growing up, I was always highly sensitive to what I perceived as inequalities around me, from how academically-inclined students were given mentorship and internship opportunities that I was willing to die for, to how my peers were able to afford costly private tuition classes that were integral to doing well in examinations.
Our parents are right — life is unfair. But we should not have to suck it up. We can create a semblance of equality based on our efforts and determination.
For example, when I was in junior college, having to work every day after school meant I did not have the luxury of time or flexibility for my studies.
However, I always found little pockets of time to study, such as looking through my notes while having dinner at the cafeteria, completing my homework during the bus ride to work or memorising textbook content while washing dishes at 11pm.
Having to juggle both work and studies helped me develop strong time management and prioritisation skills.
Time is what you make out of it — there is no such thing as not enough time.
Looking back, I am ever so thankful for these experiences and for the people I have met, and the lessons that I have learnt.
Given the uncertain economic climate and job market due to the Covid-19 outbreak, it is even more important for fresh graduates and job seekers to take every chance they get, revisit stereotypes of lesser-known companies and to stay hungry.
ABOUT THE AUTHOR:
Regine Chan graduated from Nanyang Technology University in 2019 with a Bachelor of Business (Honours) with a minor in Computer Science, and is now working full time as a strategy consultant in a global management consultancy.