Gen Y Speaks: Feeling like a failure since a botched singing performance led me to seek counselling — and find my voice again
I have always wanted to be a singer ever since I was just three years old. The feeling of being on stage and expressing myself through song has always sparked an inexplicable sense of joy in me, even to this day.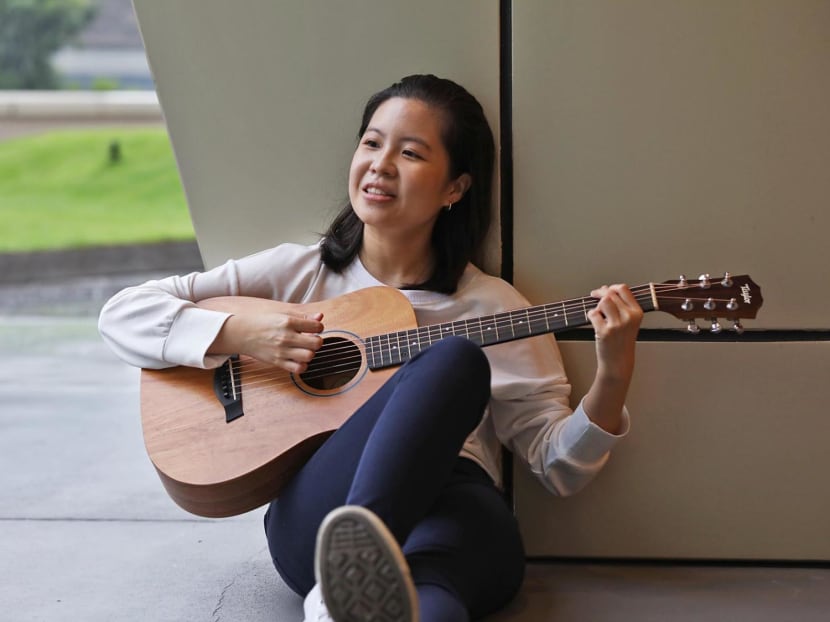 I have always wanted to be a singer ever since I was just three years old. 
The feeling of being on stage and expressing myself through song has always sparked an inexplicable sense of joy in me, even to this day.
But I wasn't born a talented performer. 
My earliest attempts at performing onstage became bitter memories. I recall my anxiety and stage fright being on the stage alone for the first time. 
This was my first-ever public performance, which was to take place in front of my entire secondary school cohort for a school event. The song I sang was about spreading kindness in Singapore. 
When I hit a wrong note at one point in the song and went off-key, the comments I got afterwards were anything but kind.  
After my onstage gaffe, my peers laughed at me and said I should never sing again. 
I still remember the throbbing fear creeping into my bones at the thought of receiving jeers in the corridors of my secondary school. I felt embarrassed, belittled, and crushed by the words and deeds of others, given that performing was such an important dream to me. 
I told myself to persevere — how could I give up my dream after a single failure? So, I started taking vocal lessons to prove these people wrong. 
Yet, my experience being jeered for a mistake I made left an indelible scar. 
It became increasingly difficult to sing publicly as I constantly felt insecure and worried about what others would think. 
What was supposed to bring me joy — performing for others — became a crippling fear of failure, an omnipresent anxiety that spread to other parts of my life. 
Eventually, the lack of sleep became a big problem for me. 
I was constantly interrupted by dark thoughts like "you're not good enough", "no one cares about you", and "you're not worth it". These thoughts kept me up, fuelled ideas about self-harm, and made me dread the night time immensely.
For the most part of my youth, I stayed silent, reluctant to speak out about my troubles, even to my parents.
Coming from a very conservative family, with a household rooted in traditional values and rules, I somehow found it difficult to open up to my parents about personal issues, let alone broaching the rather "taboo" subject of my declining mental health.
FINDING MY VOICE
Based on a survey by TikTok and research firm YouGov, 59 per cent of Singapore respondents are afraid that their loved ones would not be able to support them, even if they spoke out about their struggles with mental health. 
If anything, this has shown that more needs to be done to help people, especially youths who might have fallen through the cracks, feel less afraid of being judged and more empowered to actively seek help.
For me, it took some encouragement from my close friends for me to decide to seek professional help for my anxiety.
What was supposed to bring me joy — performing for others — became a crippling fear of failure, an omnipresent anxiety that spread to other parts of my life. 

Ms Samantha Ng
Through CHAT, a national youth mental health outreach and assessment service, I found my therapist, Mei Yi, a counselling psychologist at Clarity Singapore who became my first bridge into the mental health community. 
Her reassuring and constant presence made me realise that there was a way out of my anxiety-filled world and a support system to guide me through it.
Through coping techniques such as breathing, visualisation and self-soothing, I was able to find ways to manage my feelings. 
Eventually, I saw my anxiety as a protective friend of sorts that had always been trying to look out for me, instead of a terrifying and looming figure that paralysed me from doing anything meaningful.
With my therapist's continued support, I was able to gradually find ways to let my "'friend" trust me enough to carve a better life for myself.
This included regaining the courage to continue pursuing singing. 
Having a listening ear in Mei Yi made all the difference, because she helped me focus on improving and working on my dream, rather than be crippled by the thoughts of making mistakes.
And so, I started writing songs again and sharing my music with others.
I realised that making music made me happy because it was something I enjoyed, not because I was seeking the validation of others.
UPLIFTING OTHERS
Having started a new positive chapter in my life thanks to therapy, I know that there are many out there who may also be struggling with their mental health too.
I wanted to give back and to let them know it'll be okay.
So, in June this year, I joined TikTok's Youth for Good programme, a specialised training programme that empowers youths to not only raise awareness of mental and cyber wellness, but to also become a beacon of light to encourage help-seeking behaviours among our peers.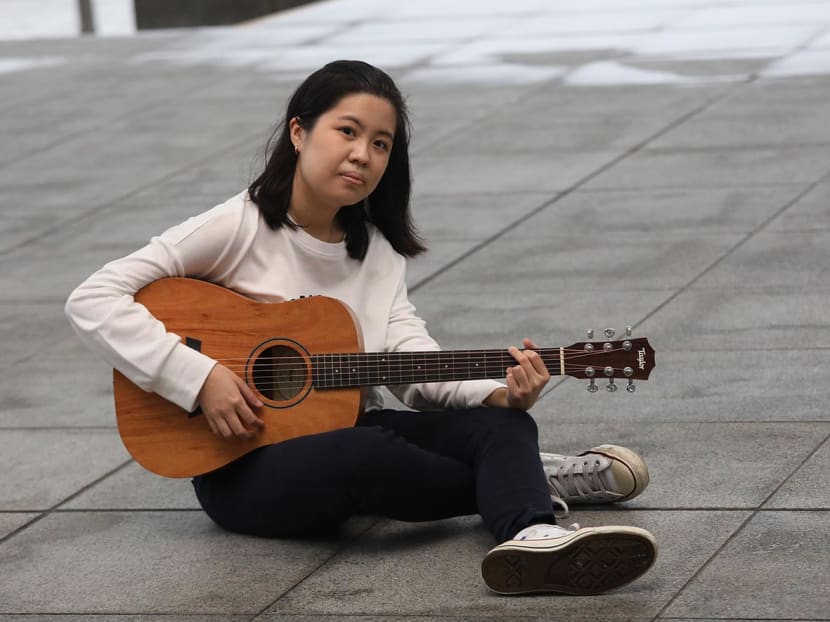 Since graduating from the eight-week programme, I have continued to create videos on TikTok to raise awareness about mental health, sharing tips about how to cope with stress and anxiety to songs to make people feel less alone.
I also released my debut EP, "From Me to You", which documents my journey with mental health from powering through anxiety attacks to finally realising that I am enough, just as I am. 
The songs are about anxiety and self-worth, and I hope that they serve as a warm hug for anyone who might be on their own journey as well as a message of hope that there is help available for those on this road to recovery.
Even so, my first song "I Am Enough" from the album was met with some disdain, telling me I wasn't good enough to sing.
This used to be such a huge struggle for me, I thought at the time. 
But one thing that my therapist taught me is to let go of what cannot be controlled.
While I cannot control what others feel about my work, I can control how I choose to move forward and improve.
There are plenty of people who responded positively too. I was surprised when other TikTok users responded to my videos by opening up about their personal mental health stories. 
In one of my posts about helping loved ones through depression, one of my followers on the platform voluntarily opened up about her struggles in supporting her partner through depression during their long-distance relationship, including his reluctance to seek professional help. 
So, I lent her a listening ear and gave her space to share how she was feeling. We also discussed some of the potential ways she and her partner could create more conducive and comfortable spaces to share and listen.
I felt like I have come full circle, progressing from someone who suffered in silence to a pillar of support for another person in need of help.
I hope that my journey can inspire others to bring about a bigger wave of change to Singapore, by simply normalising conversations to check in with each other in our everyday lives, and not let those suffering from mental health struggles remain unheard.
Anyone can become an advocate for mental health. 
We just need to take steps to support those struggling around us, to let them know that they are not alone and that there is indeed love and light at the end of the tunnel.
ABOUT THE AUTHOR:
Samantha Ng, 26, is a preschool teacher and a TikTok Youth for Good graduate.
WHERE TO GET HELP
Fei Yue's Online Counselling Service: eC2.sg website (Mon to Fri, 10am to 12pm, 2pm to 5pm)
Institute of Mental Health's Mental Health Helpline: 6389-2222 (24 hours)
Samaritans of Singapore: 1800-221-4444 (24 hours) / 1-767 (24 hours)
Singapore Association for Mental Health: 1800-283-7019 (Mon to Fri, 9am to 6pm)
Silver Ribbon Singapore: 6386-1928 / 6509-0271 (Mon to Fri, 9am to 6pm)
Tinkle Friend: 1800-274-4788 (Mon to Fri, 2.30pm to 5pm)
Touchline (Counselling): 1800-377-2252 (Mon to Fri, 9am to 6pm)