Gen Y Speaks: Fresh out of university, my first job is to prepare others for retirement
Having spent more than 18 years of my life in Singapore, where I studied through to Secondary 5, then onto polytechnic before graduating with a degree in communication studies, I felt like I was ready to conquer the world.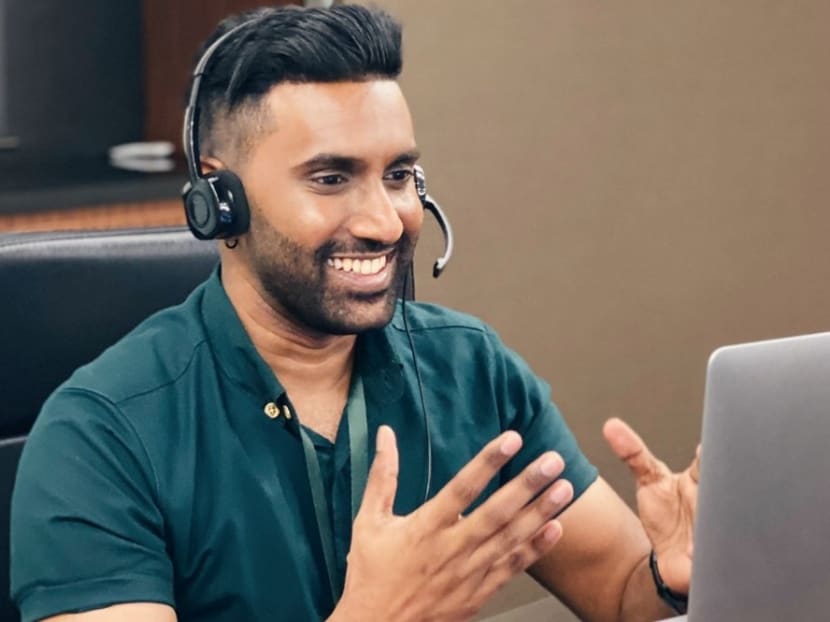 Having spent more than 18 years of my life in Singapore, where I studied through to Secondary 5, then onto polytechnic before graduating with a degree in communication studies, I felt like I was ready to conquer the world.
Covid-19, however, meant that the reality would be different from my expectations.
I was fortunate to be able to secure a job right out of university with the outreach and partnerships department at the Central Provident Fund (CPF) Board. My duties include raising awareness of CPF schemes through outreach initiatives.
I never imagined that my first job would be preparing others for retirement. I always thought I would be doing something with a more youthful, vibrant outlook such as advertising, where account executives could be involved in multiple projects relevant to a younger audience.
But one year on, I have learned how to "adult" in the workplace.
BEING AGILE AND ADAPTABLE TO CHANGES
My role at CPF used to be all about engaging members through physical events such as talks or roadshows.
However, just as I onboarded, all these shifted to online webinars.
I was disappointed as the potential to interact directly with the public was a factor that attracted me to this role.
I wondered if my experience was going to be less fulfilling.
To make things worse, my department was organising its very first webinar broadcast a week after I joined in late June 2020.
As this was new for all my colleagues, there was no guidebook for me to learn about the process.
So while most of my peers in other organisations had time to familiarise themselves with their jobs, I was thrown into the deep end.
With so much going on at the same time, I told myself to calm down and take things one step at a time.
I quickly got to know my team and colleagues so that I would know who I could look for to help me in different aspects of my work.
Not only that, my bedtime social media scrolling evolved into reading up on the different CPF schemes, because domain knowledge was important for the work that I had to do.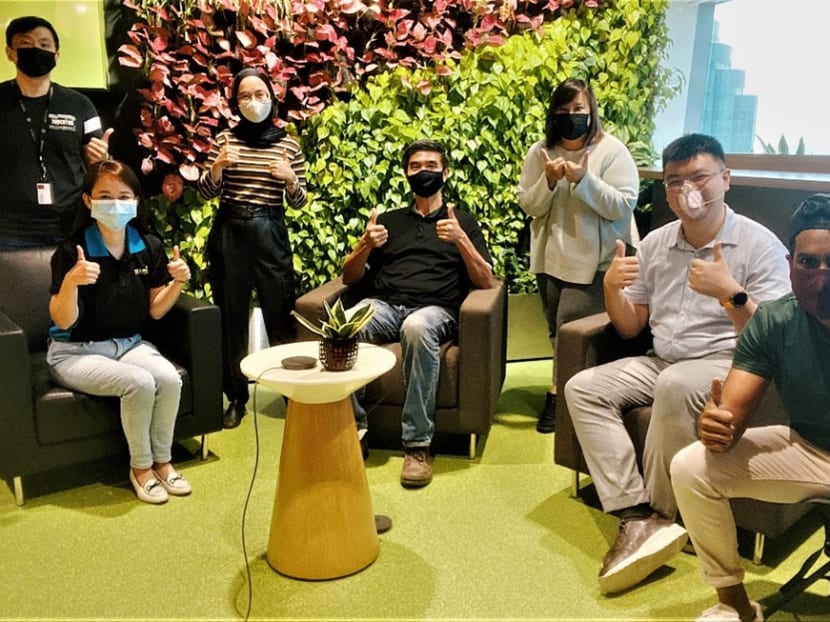 My first few days were filled with many "virtual hellos". While a work buddy was there to help with my equipment and set up the necessary access in the office on my first day, it was essentially working from home from day one.
I remember matching faces to names from an organisational chart in the first few meetings.  Socialising was minimal and I felt a little insecure as I was worried if I was able to connect with my team on a personal level.
I finally got to meet the entire team in person after two months. While the process of settling in was not what I expected, I was glad that I was able to find the means to do so, such as chatting with them when I had to be in the office for work exigencies.
Having attended many other webinars since Covid-19 began, I found many of them rigid, with little interaction and I even caught myself zoning out a few times.
So, when I was given the chance to take the lead and plan my own webinar in March 2021, I grabbed it.
One challenge was how to make CPF topics exciting and relevant. I wanted to ensure that I kept my audience engaged throughout the hour-long session.
I recalled the interactive Netflix science fiction show "Black Mirror: Bandersnatch" which allows the audience to shape the ending by choosing what the character in the show does next.
I thought that it was a good idea to adopt for the webinar since there were many features available to customise our attendees' experience through Zoom.
My initial worry that my supervisors would find it too frivolous in a public sector webinar proved unfounded.
To my surprise, they liked it.
More importantly, the webinar attendees also enjoyed it and thanked me for my work.
This gave me a deep satisfaction that helped to overcome my initial disappointment at not having any face-to-face engagement with CPF members.
Another tough challenge that my colleagues and I faced was how to plan our public engagement programmes amid fast-changing Covid-19 situations and restrictions.
While I feel disheartened, especially when ideas I held close to my heart got canned, I kept reminding myself to just keep swimming no matter how hard the waves hit.
More often than not, the new ideas that we come up with in response to ever-changing situations have turned out better than the initial plan.
For instance, in light of tightened restrictions, we decided to increase the capacity of our webinars and invite more industry partners to share their experiences.
We now see record numbers of almost 500 members per session, compared to about 100 when we started.
BEING ENOUGH TO FACE MY FEARS
Another huge challenge and fear for me as a young officer was explaining the different CPF schemes and benefits to members, as most of them have much more working experience.
While it was easy to talk to the converted, trying to reach out to the disengaged was a whole different ball game.
Who would find me credible enough to talk about retirement planning when I was just earning my first pay cheque? Furthermore, CPF is a contentious topic for many.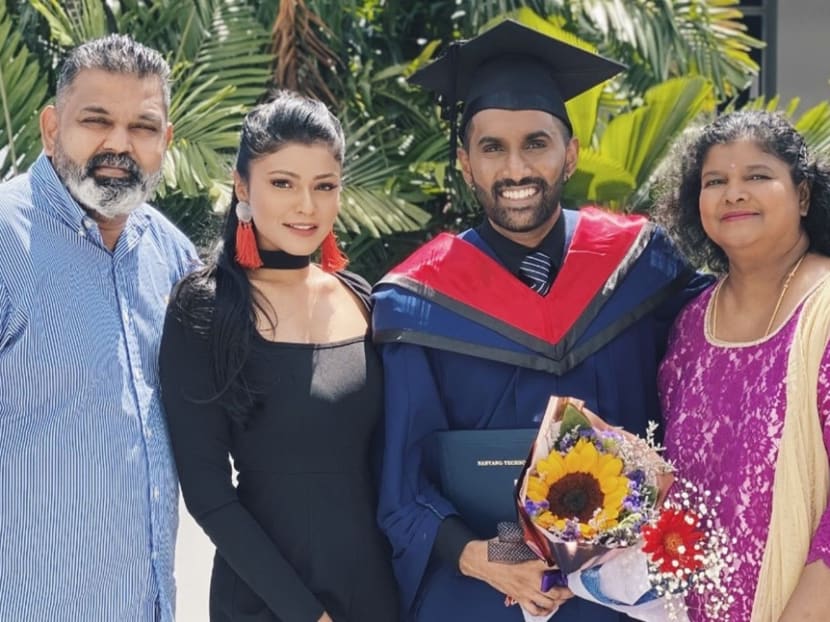 This challenge came from someone closest to me — my father.
I remember having a heated argument with him on CPF.
He believed that he should be entitled to withdraw everything from his CPF accounts at the age of 55 as he wanted to have control over how he spends his hard-earned money after working for most of his life. 
The conversation made me feel that I should not be telling him what he should do as I had only just started working.
I took a deep breath, held my tongue, and listened to his point of view and concerns.
After I adjusted the way I talked to him and acknowledged his wish to reap the benefits of his hard work, he was more receptive.
I took the opportunity to explain how the system worked and how he could tap it to increase his retirement benefits, if he wanted to.
Another challenge was getting over the awkwardness of talking to my friends about retirement. Sometimes, I feel like a salesman trying to broach a topic that people try to avoid.
But I always tell them that I do not earn anything from it, and that it is my passion to share information so that they can be better informed when making future financial decisions.
While it is still nerve-wracking at times, I have learnt to face situations like these head-on and now look forward to them as it allows me to learn how to engage with people of all ages and from different backgrounds.
Although I have not met any members face-to-face after one year in CPF, I relish the challenge of keeping members engaged through innovative virtual means. 
Looking back, the expectations and the reality of my experience at work could not be further apart.
The experiences during my first year of work have helped me to be a better listener, more adaptable, and to face challenges tactfully, and with empathy and humour.
I used to think that roles in the public sector were repetitive and inflexible with little room for creativity. Instead, my work turned out to be dynamic in nature and I appreciate the encouragement from colleagues to explore and propose ideas.
My colleagues used to joke about how I was the newbie who needed training, yet I was the one conducting the training for fellow CPF staff who were new to the board or needed a refresher of the schemes.
Having recently completed a whole year with the CPF Board, I am ready to take on new challenges and bravely delve into territories that I have not explored.
I hope to continue to evolve as a leader, to inspire myself and others to be trailblazers.
Every experience is an opportunity to learn. Even if you graduate from school, you never graduate from life.
ABOUT THE AUTHOR:
Hari Kishan Ramesh Kumar is a 28-year-old first jobber who secured a job at the CPF Board during the pandemic.