Gen Y Speaks: A friend's death made me reconsider my career path and rejoin school, so I can say I lived life to the fullest
For a long time, I never understood what it meant when others said life is short, and that I should therefore live it to its fullest.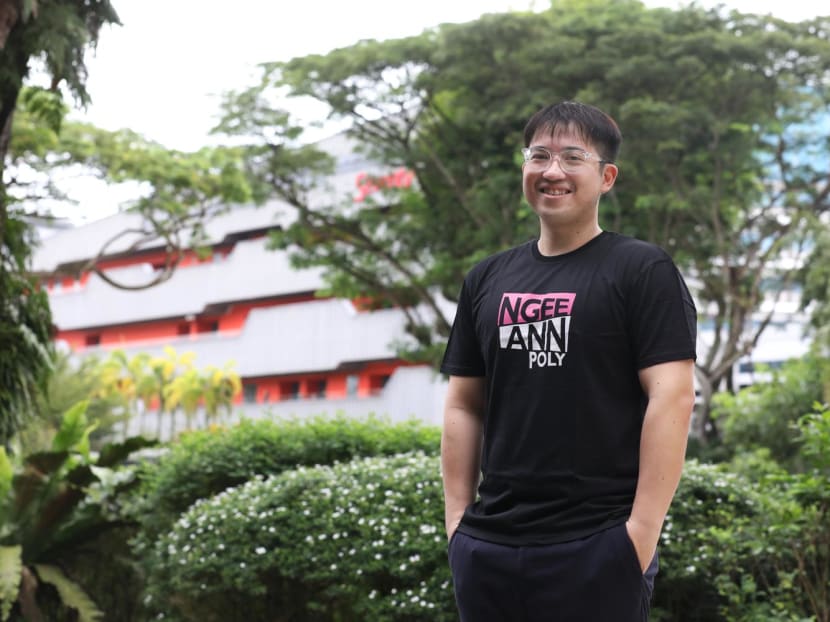 For a long time, I never understood what it meant when others said life is short, and that I should therefore live it to its fullest.
Life, to me at the time, was not about finding new adventures or stepping into the unknown. 
I didn't believe in abandoning stable paths to seek out personal passions. There was always going to be time for me later on in life to chase my dreams. 
At 21, I "signed on" during National Service as a full-time communications systems officer in the Navy. 
This job came to me at a time of great uncertainty. My hawker parents had just lost their beloved stall after the building it was situated in got torn down, and I, being an only child, felt an overwhelming sense of duty to get my career straightened out to put their minds at ease. 
Although this was not a passion, my job offered a strong sense of camaraderie as well as a degree of stability that I appreciated at the time. 
Before the end of my five-year contract with the Navy, I had already settled on renewing and extending my stay.
This changed, however, after the sudden passing of a dear friend. When I first heard that he had drowned in an unfortunate accident (that was not job-related), I was filled with complete disbelief, sadness, and then, regret about the life he never got to live.
I had always thought he had the best potential to succeed in life among our group of friends, as he had a tenacious work ethic that I often tried to emulate.
As I reminisced about the past six years we had spent together, going through thick and thin in the same company during National Service and as fellow full-time servicemen, I then started to wonder if he had other passions, hopes and dreams that he wanted to pursue.
At 27, surely he had big, bold ambitions he wanted to achieve. 
Perhaps he had taken a pause on these goals, thinking he could wait another year before taking that first step. He would not have known what was to come — no one could have known.
Those same thoughts stuck with me for the next couple of days, prompting me to take a hard look at the life I had lived up to that point and where I truly wanted to go next. 
It wasn't that my job at the Navy lacked fulfilling experiences. Conversely, there were plenty of opportunities to travel across Southeast Asia as well as being able to meet lifelong friends on the job.
But rather, it was the fact that I wanted to spread my wings and pursue a career that was closer to my heart, so that I can live without regrets of having not tried.
FINDING A NEW CAREER
It took me some time to decide that I needed to move on. But as they say, it's always easier said than done, and I needed to take giant steps in order to switch careers. 
I panicked when I started to think about where I wanted to be in the next five to ten years of my career. I began to realise that I had reached a "saturation point" and felt that I needed to make some changes in my life to find fulfilment in the years to come.
But what would bring me satisfaction? I thought back to what I had always wanted to do in my youth, but was never able to commit to my interests due to various reasons.
I realised I always had an interest in electrical engineering, and remembered that this was something I had wanted to pursue back in my polytechnic days.
But I thought that door was shut due to my poor academic results at the time.
Even then, my appreciation for the industry never truly faded. 
I thought about how I enjoyed my role as a communications systems officer in the Navy, which allowed me to be surrounded by machines. While I could perform basic procedures like corrective maintenance when systems malfunctioned, I was curious about their inner workings.
By coincidence, a few of my friends were also thinking about taking on "upskilling" courses during that time and were also seeking to switch their careers. So, I joined them as we mapped out a realistic roadmap. 
But throughout this process, the decision to switch careers continued to weigh heavily on me. My main doubts were about whether I could cope with going back to school again, as I still needed to attain the right qualifications for my desired job. 
I was 28 at the time — still relatively young but the last I stepped into a classroom was years ago. I was afraid that I lacked the youthful vigour needed to endure the trials and tribulations of the classroom.
HEADING BACK TO SCHOOL
As I battled these doubts, I discovered Ngee Ann Polytechnic's (NP) early admissions exercise for working adults, which opened the door for me to pursue a Diploma in Electrical Engineering with the polytechnic.
With my parents' blessings and NP's support, I could pay my school fees in instalments, which lessened the financial burden. 
As there was a pandemic at the time, I began lessons in a virtual classroom in April 2020.
My first semester was rocky, to say the least. Apart from the acute awareness of how I was many years older than my classmates, there was also trepidation from my lack of a strong foundation in calculus and physics, which, unfortunately, were needed for the bulk of my modules in the first semester.
Online classes were also nothing short of challenging. Everything was so heavily reliant on the Internet and connectivity that I sometimes found myself feeling a sense of fatigue towards virtual calls. 
Having to navigate assignments and lectures in the confines of my room also felt stifling, much akin to what I felt during long deployments at sea.
Even when in-person classes did resume, they were definitely awkward at the very beginning. It was clear to us that we did not really know one another, even though we had been on the same calls for an entire semester.
Looking back, I'm glad to say that I pushed through. Soon enough, I found myself fully immersed in student life. I feel incredibly lucky to say that, despite my worries, no lecturer or peer made me feel any less just because I was older, so much so that the age difference felt almost non-existent at times.
While I had zero expectations of finding any friends due to the age gap, this proved not to be the case when I eventually formed a solid group of friends through group projects and common interests, including manga, television shows, and more.
Above all, studying what I loved and had a passion for made all the difference. I never thought that I could thrive in school, but here I was, genuinely finding joy in attending classes and taking a deep dive into the world of programming. 
It felt as though I was indulging in a hobby that ultimately opened a whole new world of opportunities to me.
OPENING NEW CAREER PATHWAYS
We are often primed to think that there are only a few designated pathways to pursuing a degree, and that if we are not on these pathways, our hopes are dashed. I have discovered that this is not the case.
To anyone thinking of a mid-career switch to pursue your passion, there are options, including part-time diplomas, and support systems that make the journey far less daunting. 
The first step always starts with researching what is out there and seeing the possibilities that are available if you just take a leap of faith. Understanding the courses offered by NP and the resources provided to adult learners made a huge difference in my decision to return to school.
This also requires the charting of realistic timelines and expectations for yourself.
For instance, I started out thinking I could balance both work and studies by pursuing a part-time diploma, only to realise that I would not be able to cope with the rigour that both work and school demanded. 
I did not have to do this alone, of course, and had friends and family to talk to and offer advice. 
Consult those whom you trust, be it your parents or your friends, and get them to be your sounding board as you try to pinpoint your passions, what you want to do in life, and how you are going to get there. 
Lastly, remember to enjoy the process of returning back to school, especially if you are going back as a full-time student. There are extracurricular activities to help you immerse fully in the school environment, and making new friends will come naturally too.
Going back to school as an adult is tough, but it doesn't have to be tedious.
Having graduated in May this year, I can look back at my past three years as an adult learner with great fondness. 
I am still on that road, and today I am preparing to pursue a degree in computer science at a university level, something that I didn't think was possible.
We only have one life and living it the best way possible, on our own terms, sometimes means having to leave behind what seems to be familiar and safe, and taking the road less travelled.
ABOUT THE AUTHOR:
Alvin Ong, 31, is a Ngee Ann Polytechnic graduate and has a diploma in electrical engineering. He was formerly a naval officer.