Gen Y Speaks: I am glad I took a leap of faith to do an internship in Taiwan
I am someone who gets intrigued by new things and I feed my curiosities by trying them out. In a way, this was how as a third-year architecture student at Nanyang Polytechnic, I took a great leap of faith and did a three-month internship in Taiwan.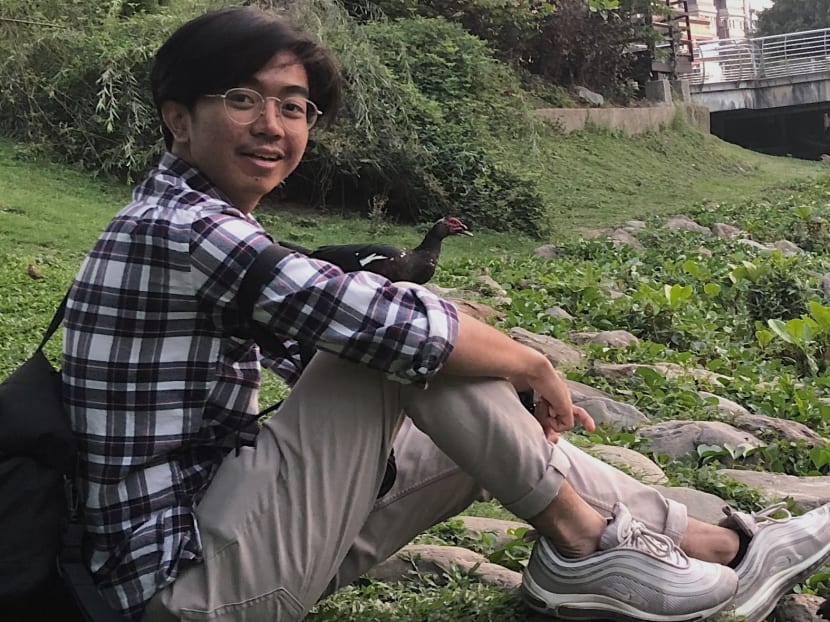 I am someone who gets intrigued by new things and I feed my curiosities by trying them out. In a way, this was how as a third-year architecture student at Nanyang Polytechnic, I took a great leap of faith and did a three-month internship in Taiwan.
It was quite a daunting idea, as prior to that, I hardly spoke a word of Mandarin and the only places I had travelled out of Singapore were Vietnam, Malaysia and Indonesia.
Furthermore, I have never lived overseas alone before as those trips were with my family or my school.
Going into my third year in school last year, I had wanted to intern at a reputable architectural firm in Singapore that I hold in high regard.
Then I was offered a chance by my course coordinator to intern in Taiwan. I was quite torn, so I sought advice from those around me.
I will never forget the piece of my mother's advice: "When there is an opportunity, grab it!"  That was when I knew I had to go to Taiwan.
Upon accepting the offer, I had just under a month to prepare myself. I went through a Mandarin crash course with my mother, who took Chinese as her second language when she was in secondary school.
The day before I flew off for my internship, I asked myself: "What have I got myself into?"  It was a mix of fear and apprehension.
I didn't know what to expect but I knew it was too late to pull out. My internship was with Y.C. Hsu Architects and Associates, a mid-sized architecture firm in Taichung.
As it turned out, my supervisors and colleagues were nothing but gracious, patient and professional. 
They took the time to explain concepts, gave me feedback and bounced ideas with me.
Although there was a the language barrier, I soon picked up some Mandarin work-terms such as 建筑师 (architect) and 平面图 (floor plans), among others.
Still, I didn't know enough Mandarin to hold a conversation with Taiwanese outside the office. I could get by with only a few simple words and occasionally found myself tongue-tied when strangers thought I could speak Mandarin.
Whenever I found myself being bombarded with words that I didn't understand, my default reply was: "我不明白你在说什么,我不会说中文". ("I don't understand what you're saying, I can't speak Mandarin.")
That however almost always led to them speaking more Mandarin to me, leaving both of us confused.
A SPECIAL RAMADAN
My biggest challenge in Taiwan was not coping with work or the language barrier but dealing with homesickness. Being over 3,000km away from home for three months was tougher than I thought.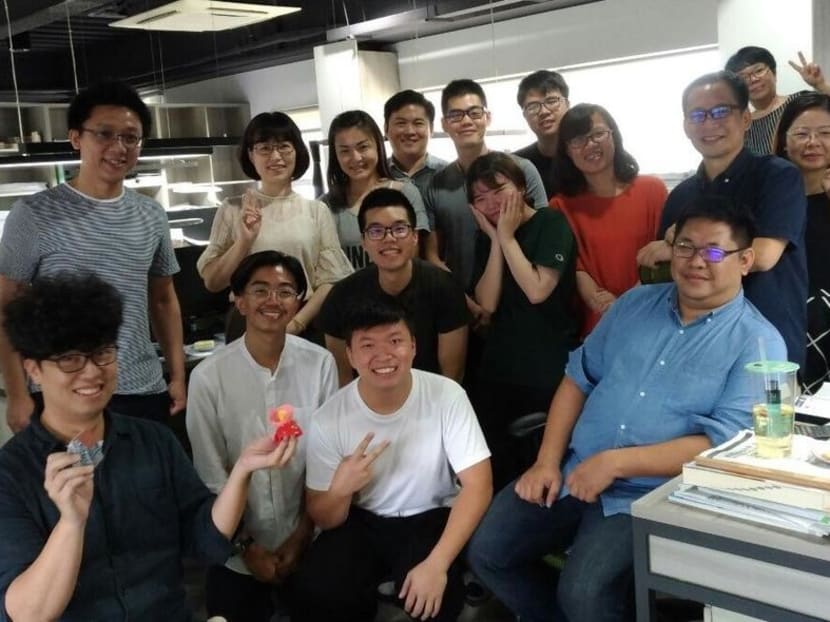 I kept in touch with my family through Skype almost every day but the feeling was never quite the same as being at home.
I guess what made me miss home more was that my internship coincided with Ramadan. For the first time, I fasted on my own and celebrated Hari Raya Aidilfitri far from home.
One highlight of my stay in Taiwan was visiting Taichung Mosque during Ramadan. It made me feel at home in a foreign place, and reminded me that I was going to be home soon.
It was comforting to get acquainted with the Muslim community there. The local Muslim community, knowing that I was from a foreigner, made me feel welcomed and showed me around the mosque.
I will always remember this as well as having my iftar and doing my tarawih prayers at the mosque.
MAKING ADJUSTMENTS
It was not hard adjusting to life in Taichung. The daily commute to and from work was surprisingly convenient with an efficient subway.
Mobility around the city was also easy, as it had a bike-sharing scheme known as UBike.
The bicycles are docked at stations across the city and can be accessed with the Taiwanese version of our EZ-link card. Diet-wise, it was not easy finding halal food. So I ended up cooking quite a bit or ordering from places that were strictly vegetarian.
It was a good thing that I enjoy cooking, as it meant I could spend less on eating out.
One thing that struck me about the Taiwanese people is how they take care of their living environment. My neighbours and colleagues were big on recycling and their habits soon rubbed off on me.
I'm glad that habit has stuck with me and I now recycle whatever I can.
Overall, I had an amazing three months in Taiwan. I learned a lot from my colleagues, and even got to work on concept proposals, digital visualisation and model making for various projects.
These include addition and alteration works for the Grand Hall in National Yunlin University of Science and Technology and the Taichung Chungshan Hall, a performing venue.
As an architecture student, I have always wanted to go abroad to study design and see for myself how different it is from Singapore. I just never considered Taiwan.
But I am glad I picked the island for my internship.
At the end of the three months, I realised that it wasn't as scary as I thought it would be. I am glad that I proved I could live and work in a foreign land by myself.
Having just completed my final semester in polytechnic and with my graduation due in April, I hope to further my studies in architecture.
Wherever my studies or subsequent career might take me, I will draw inspiration on how I overcame my fears during my Taiwan stint and emerged a stronger person.
ABOUT THE AUTHOR:
Aqil Akmal Mohd Fadil just completed an architecture diploma course at Nanyang Polytechnic and is due to graduate in April 2020.