Gen Y Speaks: I am proof that women can thrive in a male-dominated tech sector
I arrived in Stockholm on Jan 17 to start work as a software developer. After spending six months in a country I had never visited previously, I would like to share my experience as well as my three-year journey as somewhat of a rarity in the tech industry — being a woman.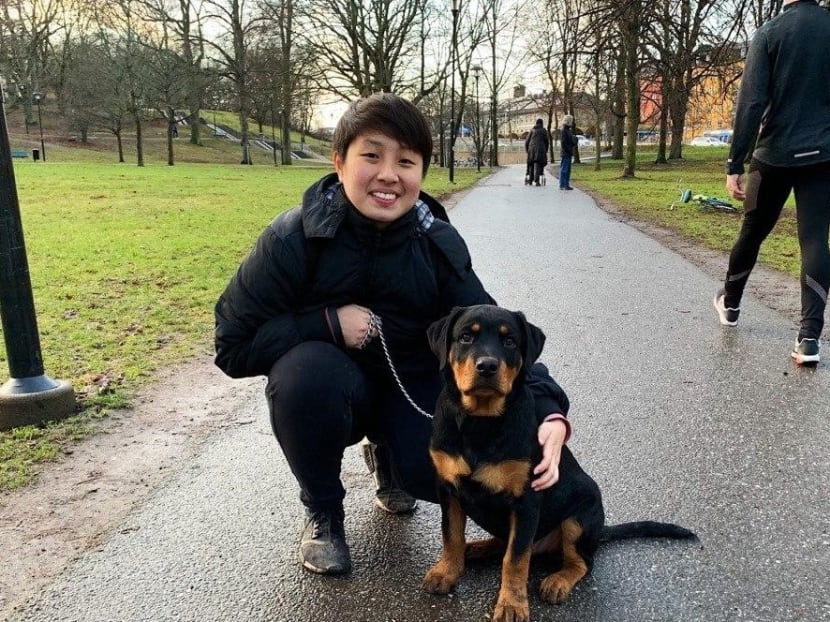 I arrived in Stockholm on Jan 17 to start work as a software developer, just as Covid-19 began to wreak havoc throughout the world.
After spending six months in a country I had never visited previously, I would like to share my experience as well as my three-year journey as somewhat of a rarity in the technology industry — being a woman.
I was first struck by the male dominance of the sector when I enrolled for a four-year computing course at the National University of Singapore in 2013, and found myself surrounded by men.
They outnumbered women by four or five times in most classes. In some class projects, I was the only female member of the group. I had the same experience during my internships. 
Most of my female friends chose to study business or the arts but I have always had an interest in technology and knew this was the career path I wanted.
To me, technology is like art and I love using my creativity to develop new ideas, software and tools to improve lives.
Upon graduating in 2017, I was fortunate enough to land my first job as a software developer at Standard Chartered Singapore.
I still remember my apprehension leading up to my first day of work. As a fresh graduate with no experience, would I let my team down and end up being miserable?
The realisation when I reported for work that I was the only fresh female graduate in a team of 10 experienced developers certainly did not help.
The first few months turned out to be extremely tough as there was a lot to learn. 
I was given small tasks to complete but yet I worked till 8pm almost every day as there were many things to learn and figure out. I sometimes found myself working over the weekends too.
It was very draining but I did not want to give up as I always believed that hard work will pay off. 
With the help of my colleagues, I slowly picked up different technical skills and gained more confidence through completing my tasks. I eventually got to work with various teams on multiple projects for different markets in Asia and the Middle East.
The one project that I feel most proud of is an online foreign exchange tool which lets customers calculate different exchange rates, processing time and fees that Standard Chartered offers. It is available on the app as well as the bank's website.
Looking back, if I had rejected the job offer as I was terrified or if I had given up on myself as it was too tiring at the start, I would have missed out on a fulfilling experience.
After almost three years at Standard Chartered, I decided to chase my dream of working overseas, as I have always loved taking on new challenges.
But I was rejected by over 30 different overseas companies for being "too young" or for having "too little experience".
Some recruiters asked whether I would feel "scared" as a young woman to relocate overseas and work in a team of experienced male developers. It was demoralising but I did not want to give up. 
One job I was particularly interested in was a fullstack software developer in Sambla AB, a company based in Stockholm, Sweden.
Sambla AB provides financial services and given my previous working experience in a bank, I felt that the company was a great fit.
After a tech coding test and two separate video call interviews, I was elated to get the job.
The author outside her office in Stockholm.   Photo courtesy of Alicia Soh
The first few days in Stockholm were a blur, as I struggled to adjust to a new environment with no grasp of Swedish.
One day, I inadvertently went into a male toilet as I saw the sign "Herr" and I thought it was for women. As it turns out, "Herr" is for men and "Dam" is for women.
Thankfully there wasn't anyone inside and I only realised my mistake when I saw people entering as I was leaving.
I also struggled in the first few days at work due to the different coding languages and work culture.
The majority of the information at work is in Swedish, including even the keyboards on my laptop. Thankfully, my colleagues are very helpful and patient in guiding me. 
Although I am the only woman in the tech team of 12 people and the youngest as well, I am not treated any differently.  
I am very grateful to have the opportunity to work in such a supportive and inclusive company.
Life in Stockholm has also opened my eyes to a new culture. The Swedes love the sun and the outdoors.
The country of 10.3 million people has caught the world's attention too for its decision not to lock down the country like most others did to curb the spread of Covid-19.
The author with her floorball teammates in Stockholm. They will compete in a league during winter.   Photo courtesy of Alicia Soh
So businesses, restaurants and schools have remained largely open, though workers have been encouraged to work from home, those from high-risk groups advised to stay at home and there are bans imposed on large gatherings.
It is quite different from what I saw of the circuit breaker in Singapore.
My parents were initially worried as they have read the news about the rising number of cases in Europe.
I have to constantly reassure them that everything is fine and that I am taking several precautionary measures such as only going outdoors when it is necessary and avoiding crowded places.
I have also been working from home since March 2020.
The projects that I've been working on are related to loans and insurance, which are somewhat similar to what I did in Standard Chartered. The only difference is that my current projects are targeted at the Nordic market compared to the Asian and African markets previously.
I do plan to live and work in Sweden for the long term. 
At both Standard Chartered and Sambla, I get great satisfaction seeing customers in different markets using what I have developed and giving positive feedback on my work.
Tech is a very rewarding career. Yet the gender imbalance or numerous negative stories about mistreatment of women in the technology sector might deter some from pursuing a career in it.
Some women may also be worried that they will be seen as a nerd or a geek if they choose to work in tech.
But I don't think such fears have any basis.
I, for one, believe that if you are interested in technology, you should chase after your dreams and not let anything beat you down.
I would not be living my dream of working overseas in this sector now if I had given in to such doubts.
ABOUT THE AUTHOR:
Alicia Soh, 26, is a full stack software developer at Sambla AB, a Stockholm-based financial technology company.