Gen Y Speaks: I built a successful business when I was younger. But I took a step back to raise my son full time
I would probably be laughing if you were to tell me five years ago, when I was 27 years' old, that I would give up my regular income so that I could be a full-time parent.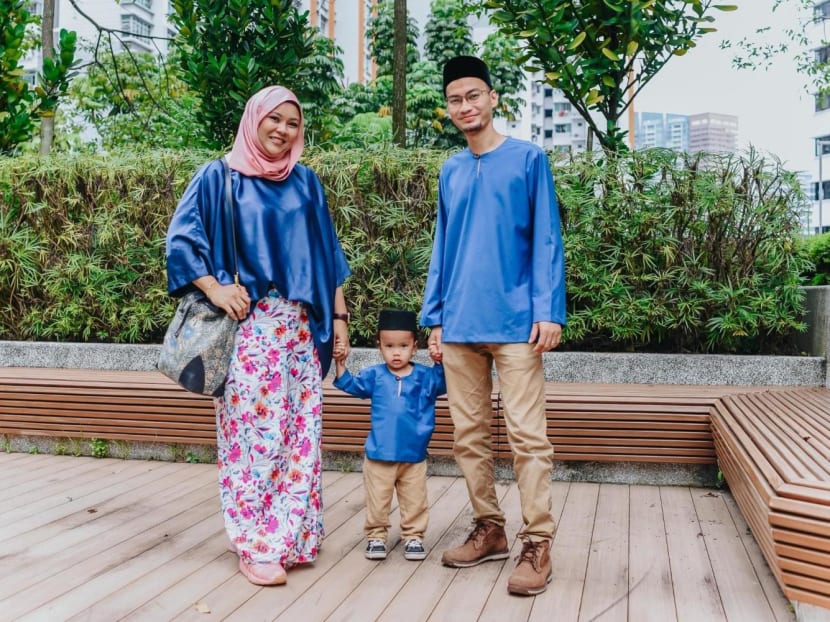 I would probably be laughing if you were to tell me five years ago, when I was 27 years old, that I would give up my regular income so that I could be a full-time parent.
Yet today, I could not be any prouder to say that I am a stay-at-home mum.
My husband and I both grew up in a single-parent family, so that meant that our mothers had to work and provide for the family on their own.
We eventually tied the knot in 2018 after a short courtship.
For nearly seven years while I was single, I had built my wedding photography business on my own, and over the years I picked up skills in sales and photography.
Since I was already a full-time freelancer, and my husband was pursuing a career as an engineer, we decided that I would be the one staying home to hold the fort when the time came for us to raise a family of our own.
But at the time, I told myself that this would be years away. My business was flourishing, and I saw no reason for it to stop.
I know I was not alone in my thinking.
According to the 2021 Marriage and Parenthood Survey which was released this year, about 40 per cent of married couples felt that mothers should take care of their children full-time.
This is lower than the 56 per cent of respondents who said the same in the 2016 survey.
The Manpower Ministry's labour force reports also show a decline in the percentage of Generation Y mothers who are not in the workforce, falling from 28.4 per cent in 2020 to 26.6 per cent in 2021.
I suppose that rising costs of living have also contributed to the fact that more women prefer to go out to work.
Living on a single income as a couple and a growing family is not easy in the face of these trends, so I understand why most women prefer to work.
GOING FULL-TIME MUM
For me, everything took a turn when the pandemic first broke out in early 2020. Coincidentally, I gave birth to my son in February that year.
Suddenly, there were no more weddings or solemnisations that are the lifeblood of my photography career. With safety measures and later, a circuit-breaker, every event, conference and even cooking demonstration that used to require my services went online.
Amid this upheaval, I was also battling my inner demons of not being present enough for my baby.
Deciding to fully breastfeed my son was probably one of the major factors too, and it was essential for me to be the one accompanying my son to his health appointments at the polyclinics.
Our parents are also getting old, and rather than tying them down to care for their grandchildren, we thought they deserve to "retire" from these duties too.
So, I became a full-time mother, and my wedding photography career had to take a back seat.
When the curbs eased, and the weddings and solemnisations returned, I decided to reject work that came my way. 
MAKING THINGS WORK
By staying home, I was able to watch my son grow up.
I wanted to be the first to witness his first steps, hear him say his first words and introduce him to freshly prepared meals.
I wanted to make all the family snapshots I grew up not having. I wanted to spend weekends out on the beach or in the park with my husband and our son. I wanted family dinners to be a daily affair where we sit at the dinner table at the end of a long and tiring day.
Amid such a fast-changing world right now, I wanted to be the constant in his life.
Knowing that he comes home to a well-balanced, home-cooked meal, and being able to be the shoulder for him to rely on comforts me and validates my decision to take a pay cut and stay home.
Yes, it also wasn't easy having to turn away jobs which had a potentially steady stream of income.
I am now a freelancer earning an irregular wage, or more precisely, a food photographer, recipe developer and food content creator.
Nevertheless, I was thankful for the baby bonus grant and the government-paid maternity leave, which self-employed persons are also entitled to, to help make ends meet at this early stage of parenting.
Under this scheme, I was able to get up to 16 weeks' paid leave because I had lost income from ceasing to be actively working during my maternity period. All the years of filing my annual revenue properly to pay taxes finally paid off.
My husband and I also decided to put my son in day care just before he turned two, and I made use of available subsidies for preschool so I can still head out for work on days that I need to.
FORTUNATE TO BE ABLE TO PUT FAMILY FIRST
Being a mother is a job that requires full-time effort. And if a mother is well-paid for her work, I am sure many would decide to stay home and raise their families.
On the other hand, I understand that I am one of the fortunate mothers who are able to earn a living while staying home. I know of many other mothers who are not able to do so. 
I am doubly fortunate that my husband is a hands-on dad.
Despite his busy work schedule, he makes time to take care of our son and takes him out for outdoor activities to form stronger father and son bonds.
I know that I can also rely on my son's grandmothers to care for him on our behalf, especially during those times when both my husband and I are occupied due to work.
Their help brings us comfort and ensures that our mental well-being is taken care of amid the stressful days.
The past two-and-a-half years came with the steepest learning curve I have had to experience in my life, but it has been the most fulfilling job in the world.
So the next time someone asks me when I'm going back to full-time work, I will let them know I already am. And I'm grateful to have the people around us, supporting and enabling us to raise our son in a nurturing environment.
ABOUT THE AUTHOR:
Shamsydar Ani, 32, is a freelance photographer and the mother of a two-year-old.